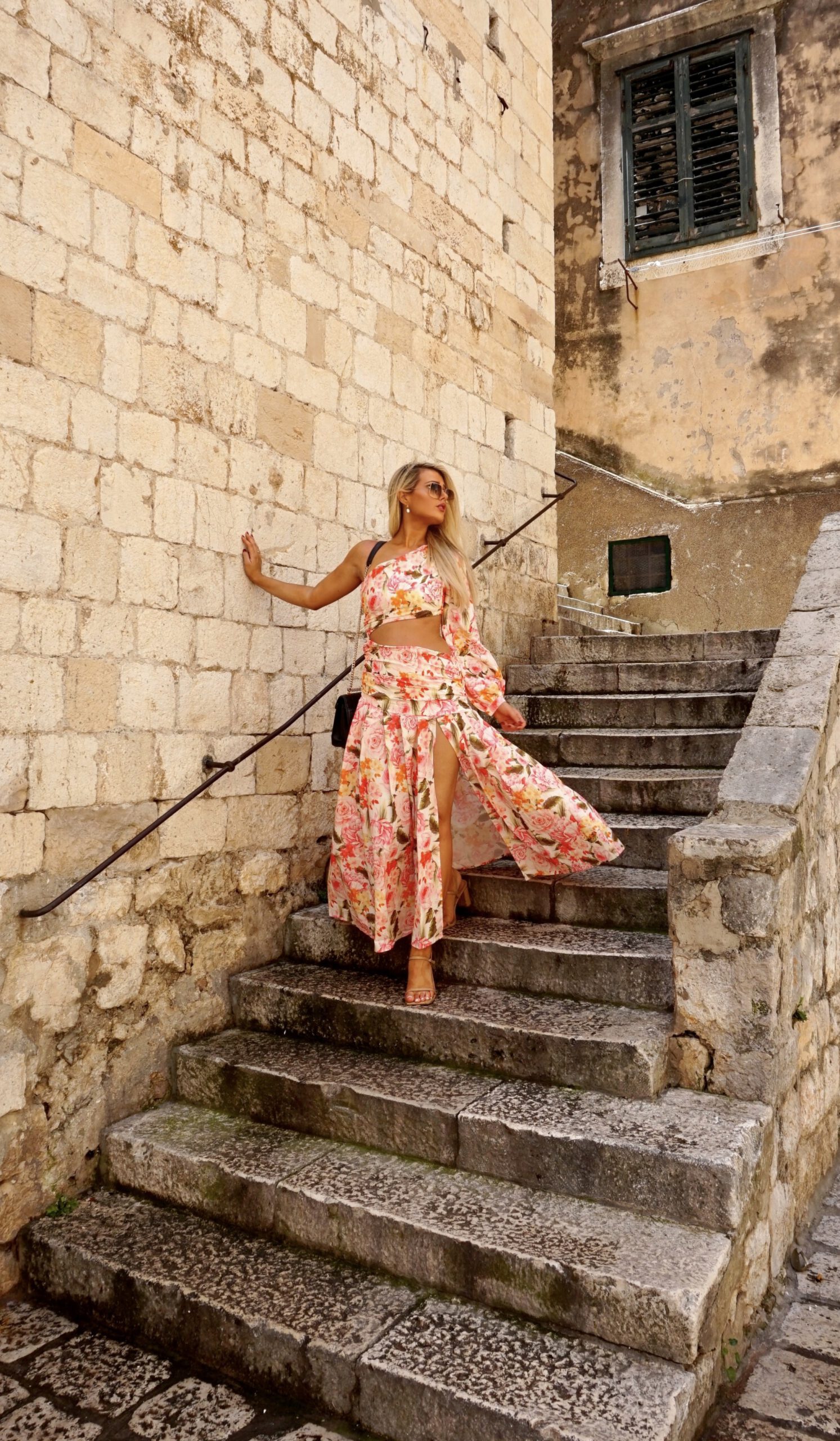 I thought this outfit was perfect for Croatia. I bought this super cute dress in the sale at Lof Boutique. I'm wearing a size S and I'm really sold! This outfit would be even cooler with a nice pair of red heels, but I refuse to do an entire city walk in stiletto heels from now on. That is also why I often go for block heels during my travels. This way you still wear heels, but comfortably and so that you don't die of pain at the end of the day.
I have to admit that I didn't like my Dubrovnik trip as much as I expected. Other than that nice and beautiful – But I really think it's a disappointment what the prices are. I think Croatia is beautiful and Split 2 years ago was honestly one of my most fun short trips ever! This time I expected a nice 'budget' trip with a great colleague of mine who still fit in between the other bigger trips without going bankrupt. In just 48 hours – I already went 120 euros over my budget without doing anything crazy! In some places we paid 6-7 euros for a cappuccino and we skipped the wall walk because the entrance fee was already 30 euros. By the way, we haven't even had an extensive meal that often. So in my opinion I like Split much more, has more to offer what I am looking for as a traveller, is cheaper, bigger and more choice. Having to eat twice at the airport due to a delay is not very cheap either. As you know, I often share my solo travels and how I travel a lot for little. Normally I can spend a midweek in Mexico or Colombia for this money and really do a lot more. Europe is now very expensive and for little time, even with 'cheaper tickets' and airbnb's / hostels, you will lose quite a lot of money from now on. I also have to say that with my flying 'benefits' – traveling far outside Europe offers much more choice and is much cheaper.
Deze outfit vond ik perfect voor Kroatië. Deze super leuke jurk heb ik gekocht in de sale bij Lof Boutique. Ik draag een maat S en ben echt verkocht! Met een mooi paar rode hakken zou deze outfit nóg gaver zijn, maar ik vertik het om een hele stadswandeling te doen op naaldhakken voortaan. Dat is ook waarom ik tijdens mijn reizen vaak voor blokhakjes gá. Zo draag je alsnog hakken, maar wel comfortabel en waardoor je aan het einde van de dag niet omkomt van de pijn.
Ik moet jullie toegeven dat ik mijn Dubrovnik trip niet zó vond eigenlijk dan ik verwachtte. Verder wel leuk en mooi hoor – Maar ik vind het écht een tegenvaller wat de prijzen zijn. Ik vind Kroatië prachtig en Split 2 jaar geleden was oprecht een van mijn meest leuke korte trips ever! Ik verwachtte dit keer een leuk 'budget' tripje met een geweldige collega van mij die nog wel tussen de andere grotere reizen in paste zonder bankroet te gaan. In slechts 48 uur – ging ik al 120 euro over mijn budget heen zonder gekke dingen te hebben gedaan! Op sommige plekken betaalden we 6-7 euro voor een cappuccino en de muur wandeling hebben we geskipt omdat die entree al gelijk 30 euro was. Zo vaak hebben we trouwens niet eens uitgebreid gegeten. Ik vind dus in mijn beleving Split veel leuker, heeft meer te bieden wat ik zelf zoek als reiziger, is goedkoper, groter en meer keuze. 2x door vertraging op de airport moeten eten is trouwens ook niet héél goedkoop. Zoals jullie weten deel ik vaak mijn solo reizen en hoe ik dus veel reis voor weinig. Normaal kan ik voor dit geld een midweek in Mexico of Colombia zitten en écht veel meer doen. Europa is voortaan erg duur en voor weinig tijd ben je zelfs met 'goedkopere tickets' en airbnb's/hostels vrij veel geld kwijt voortaan. Ik moet ook zeggen dat met mijn vlieg 'benefits' – ver buiten Europa op reis gaan veel meer keuze bied en veel goedkoper is.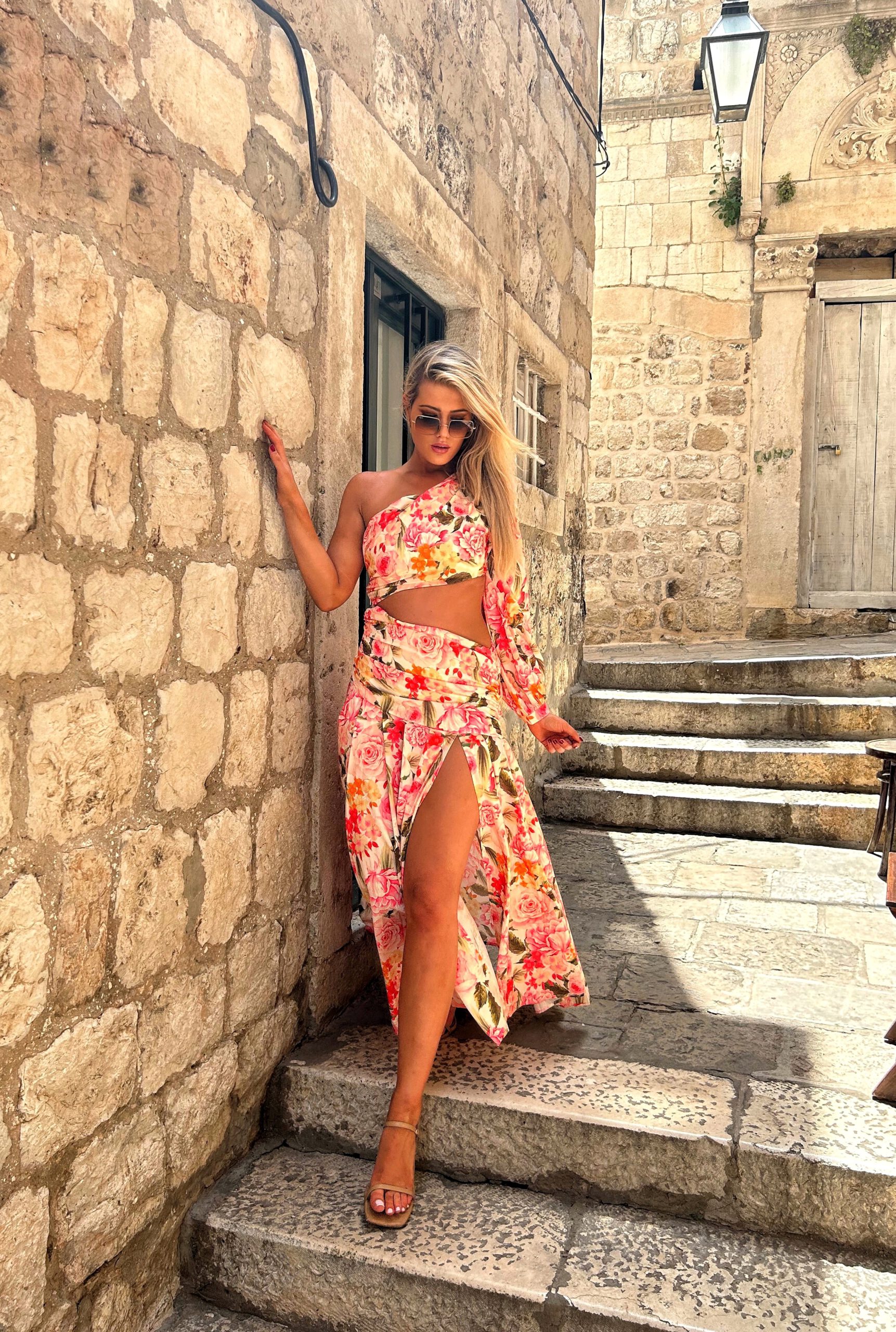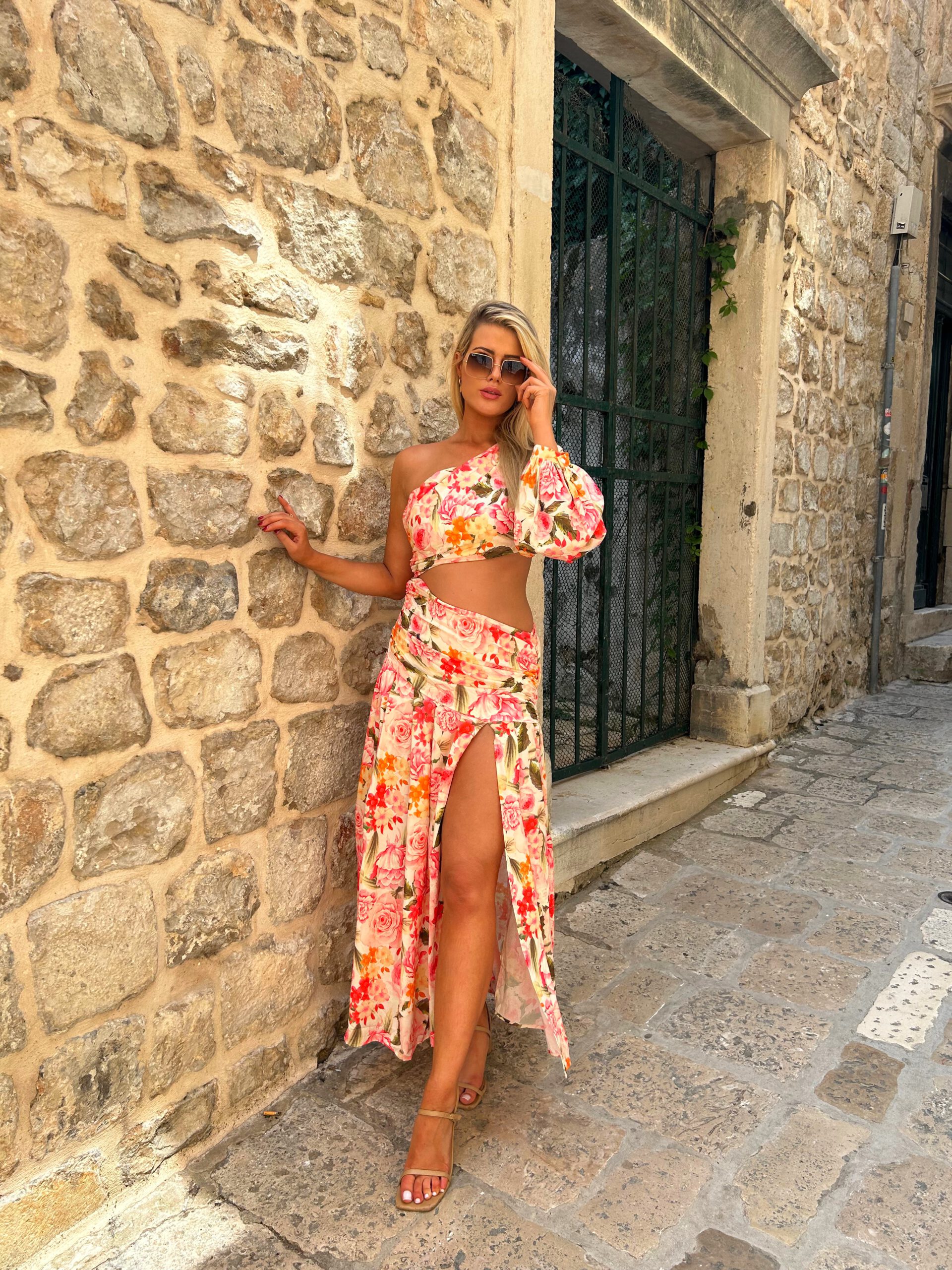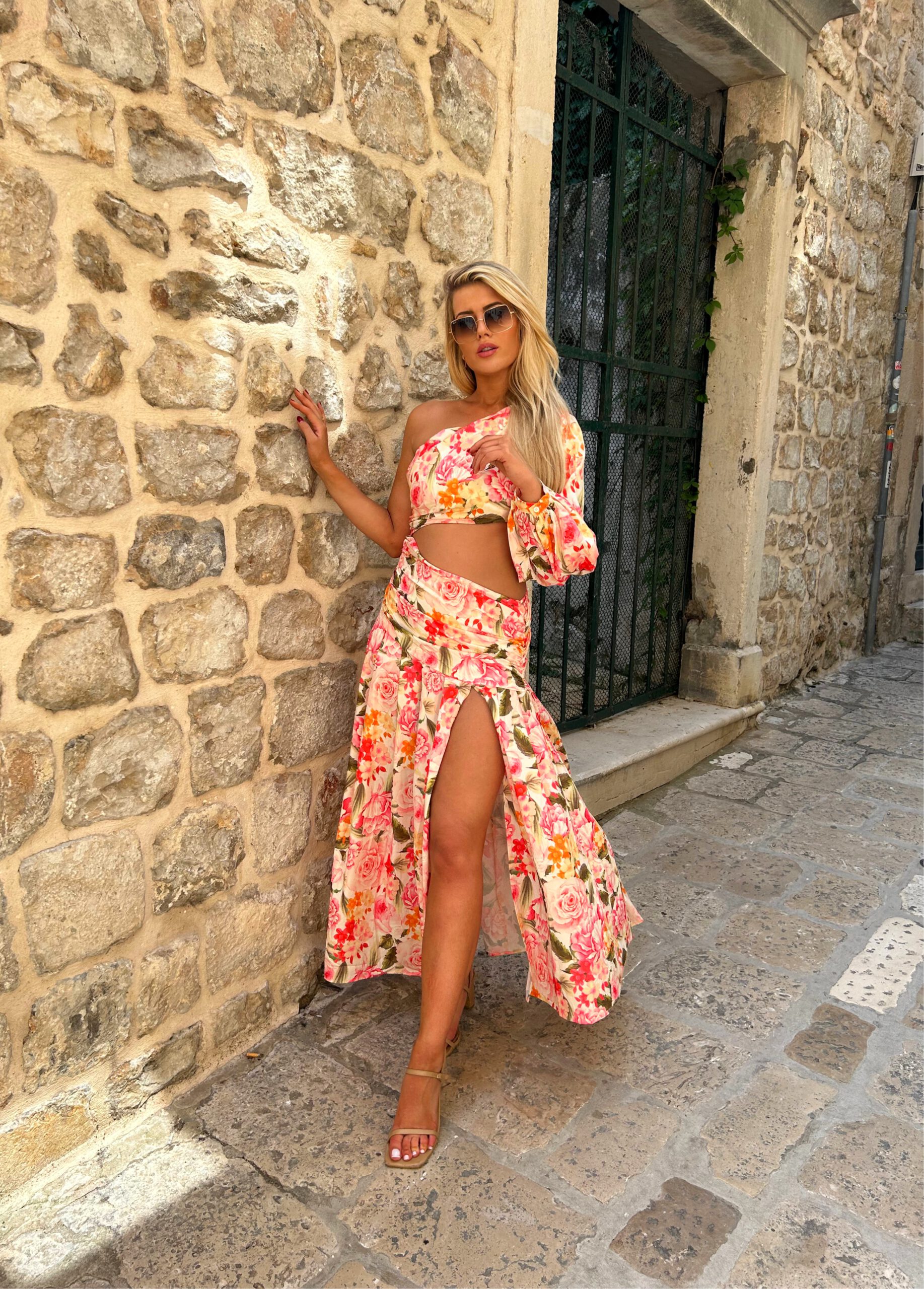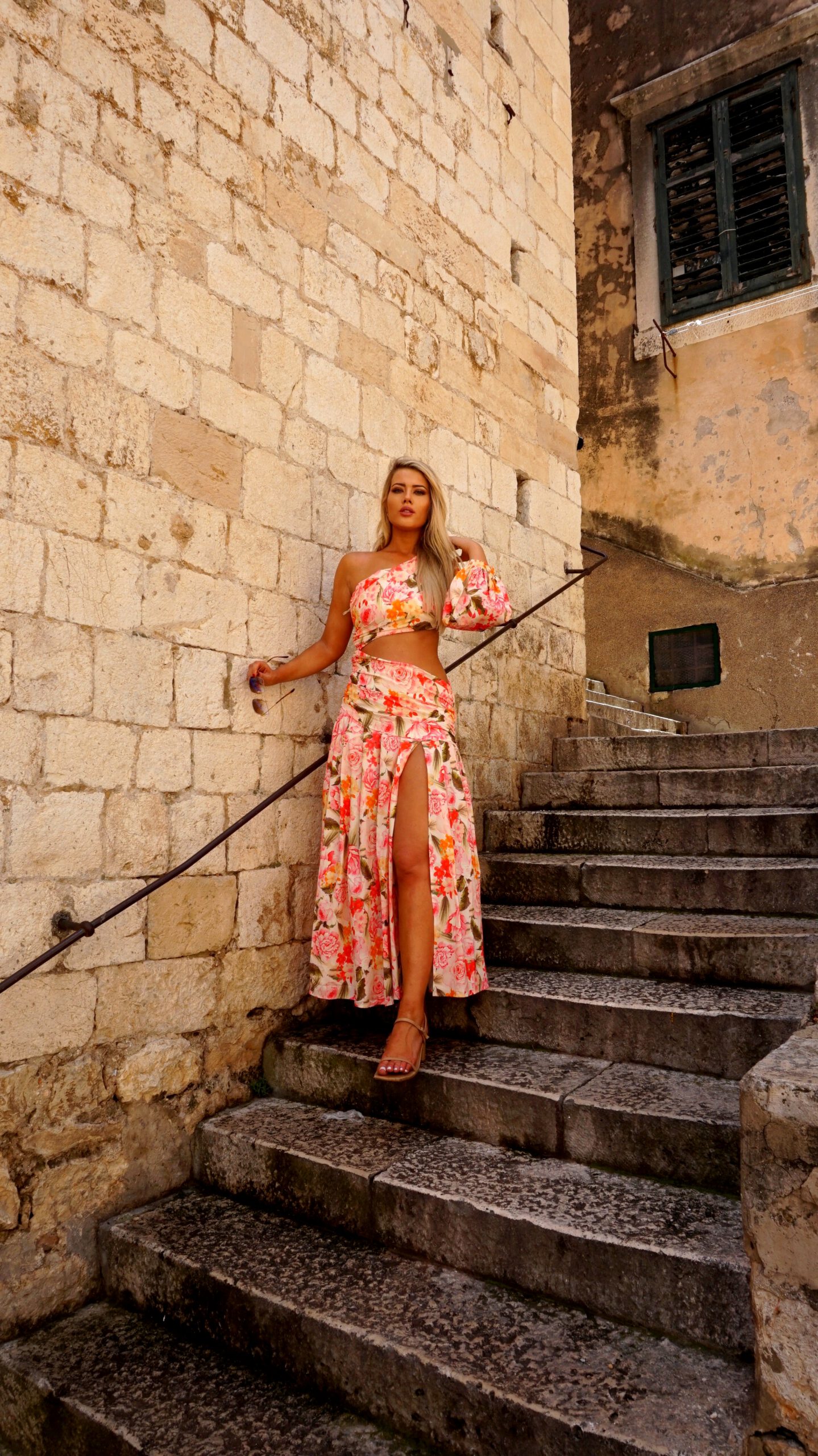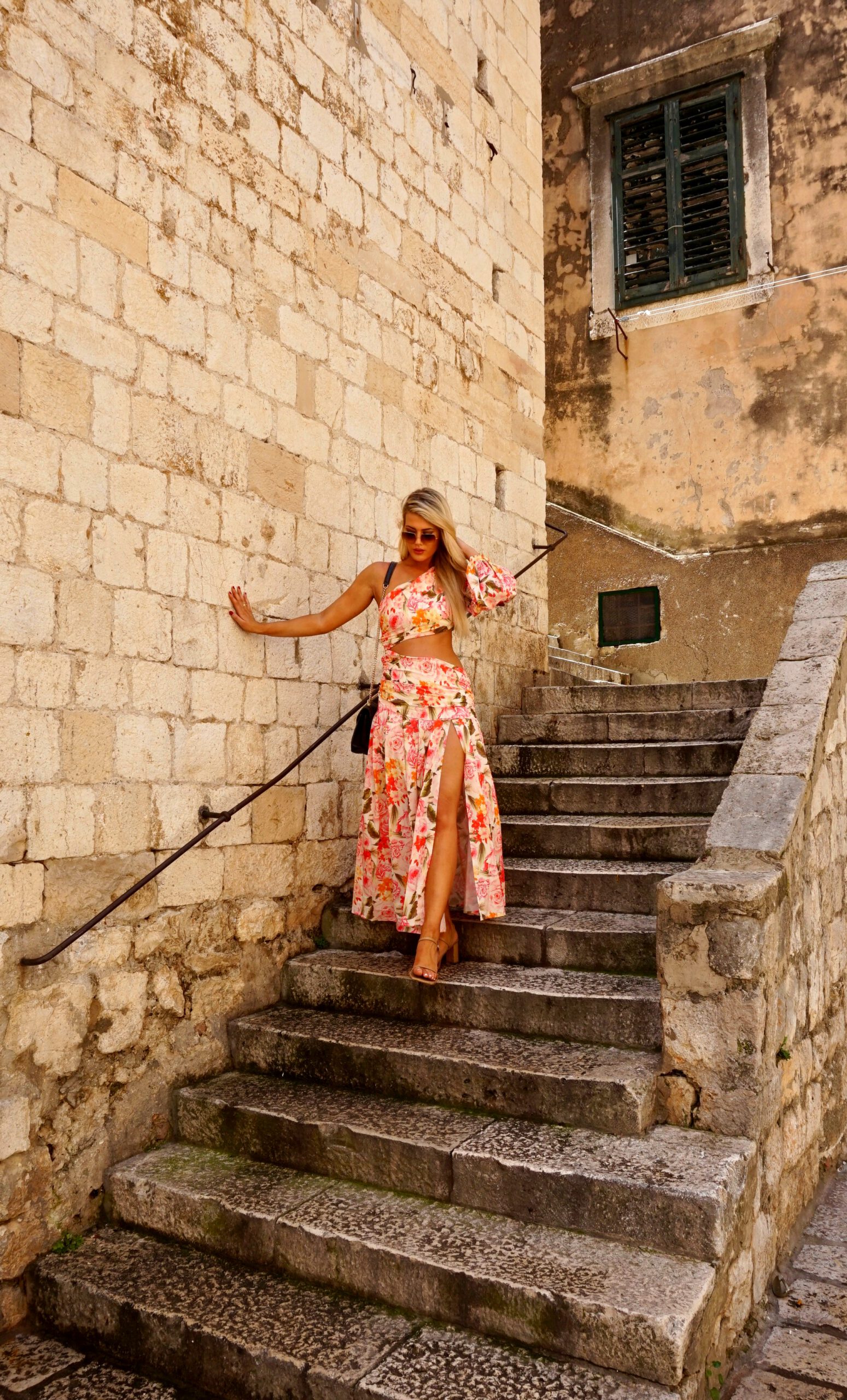 Outfit details


Dress:
Lof Boutique
Shoes:
Asos
Ring:
My Jewellery
Earrings:
My Jewellery
Bag:
Michael Kors
Sunglasses:
Ray Ban