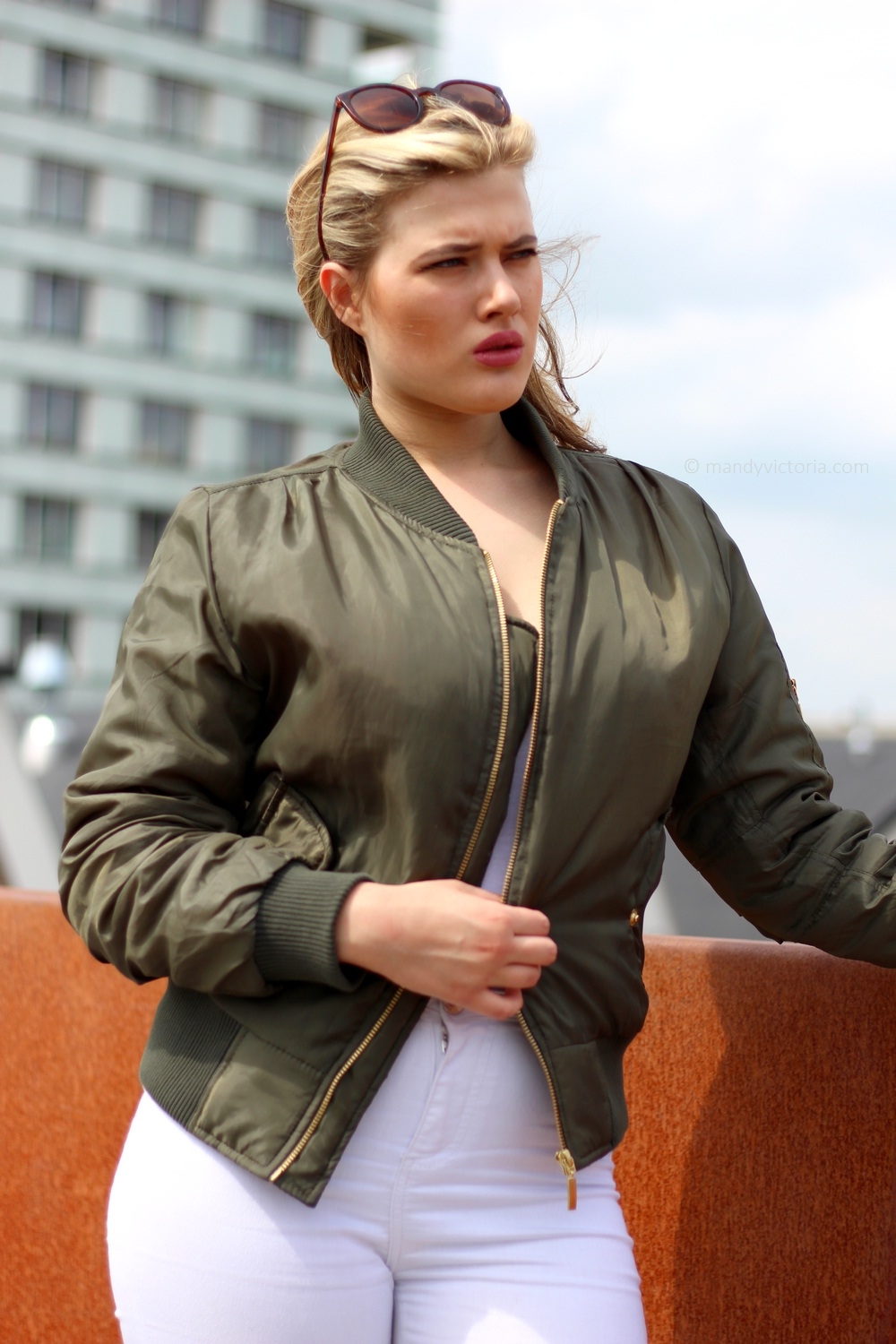 What I like about this bomber jacket is that the lining inside of it is coloured orange, which makes it
look more nice and less basic in my opinion. Besides that, I was sure it would match with an all-white outfit.
Wat ik leuk vind aan dit bomberjack is dat de voering en stof aan de binnenkant helemaal oranje is, wat het er nog beter uit laat zien in mijn mening. Naast dat, was ik er zeker van dat dit goed zou staan op een all-white outfit.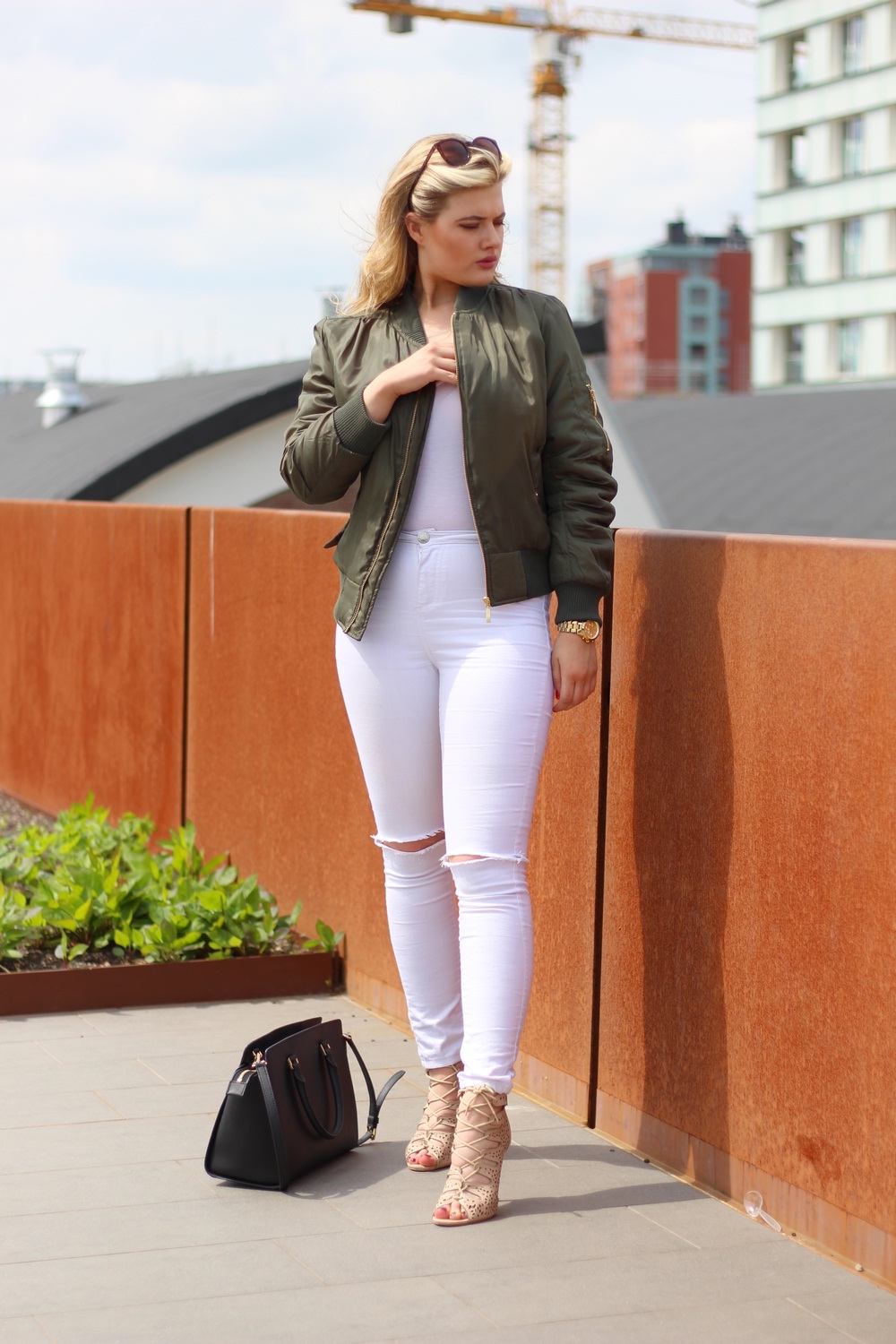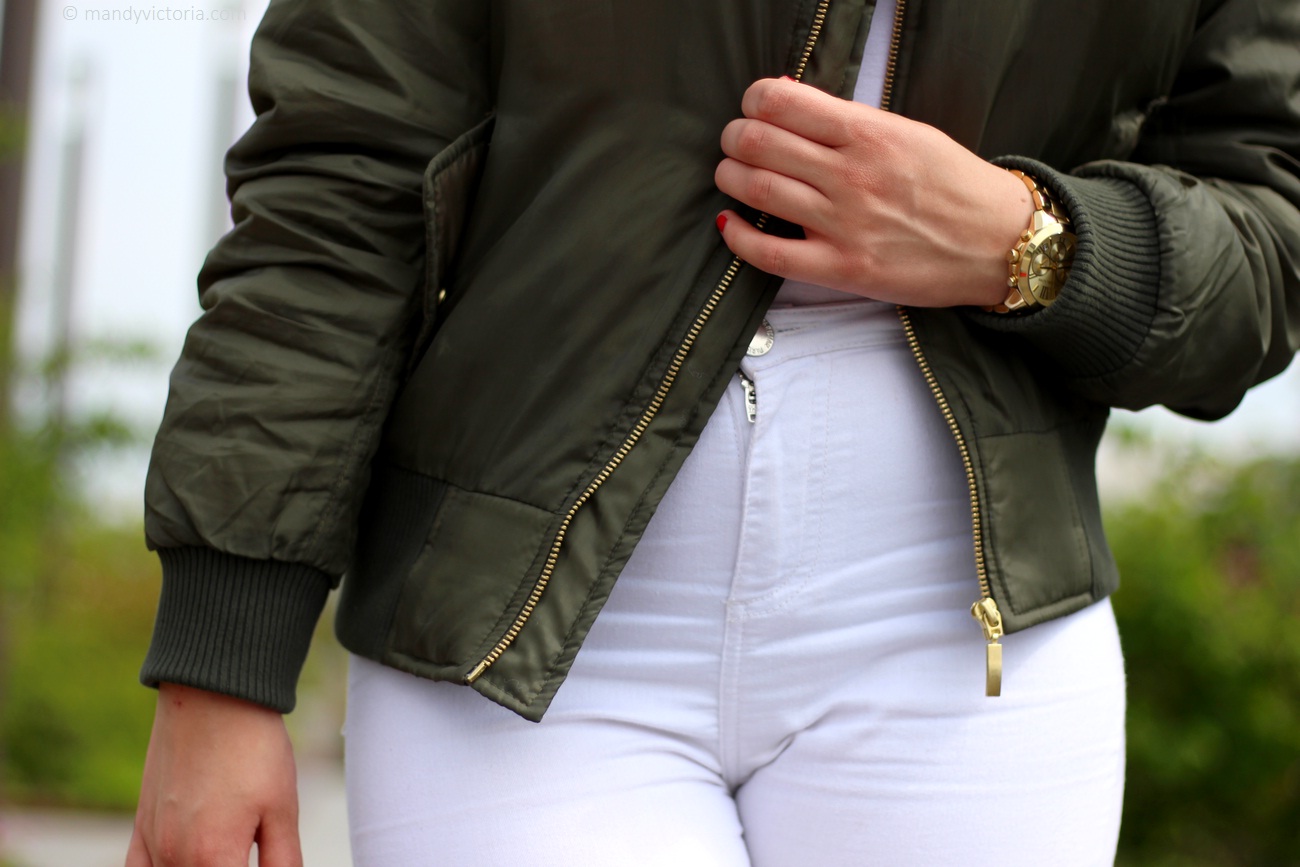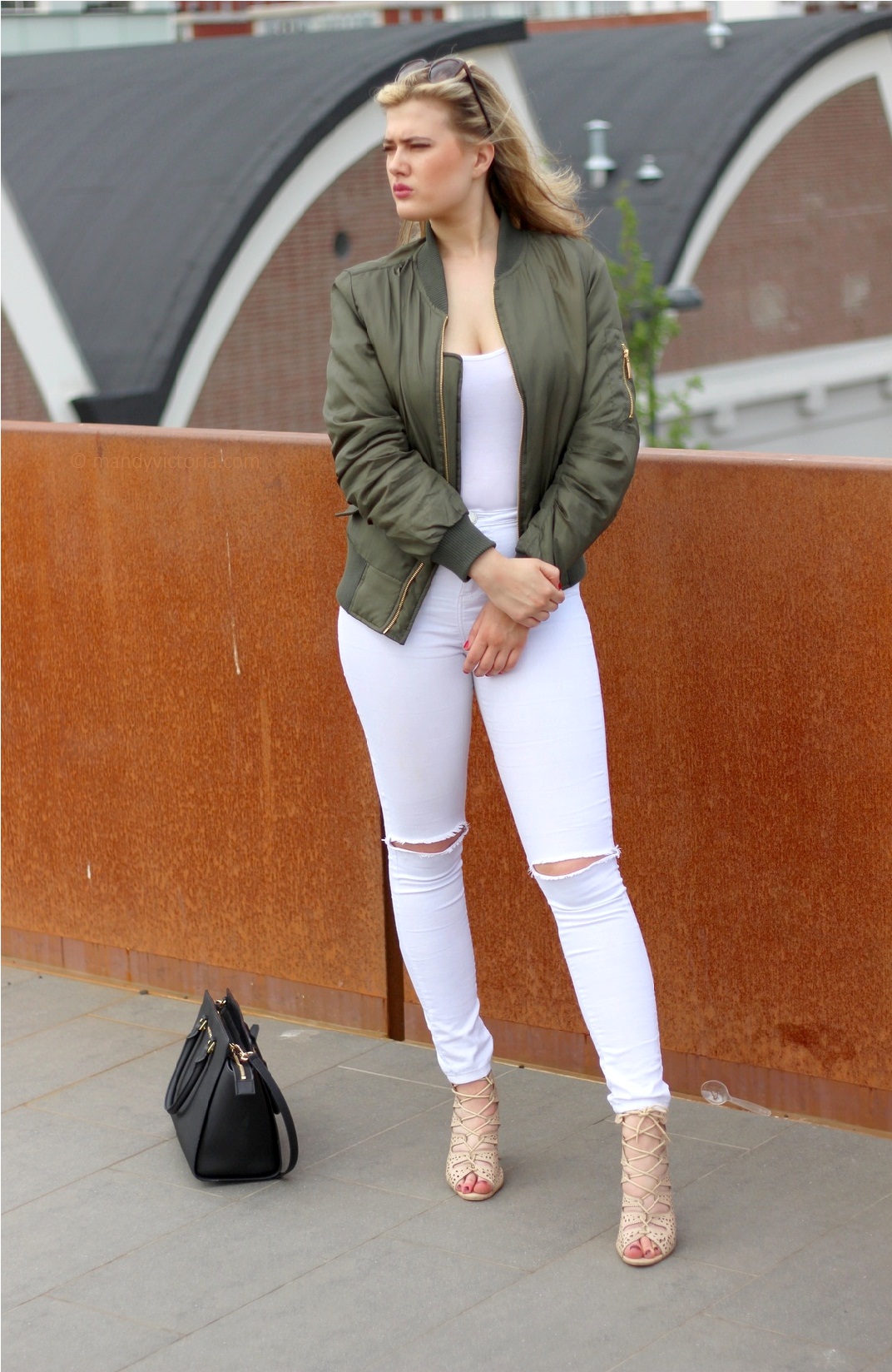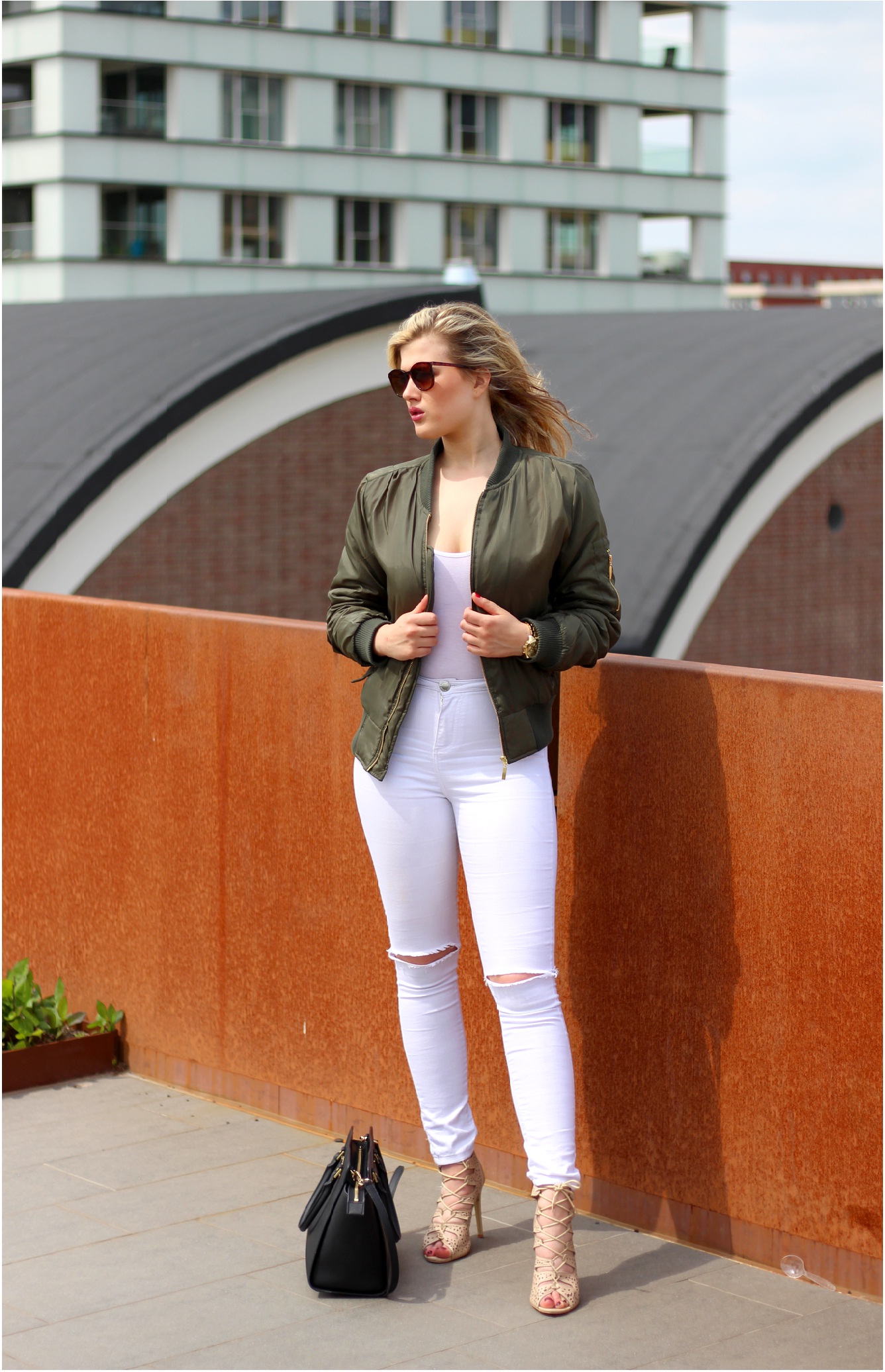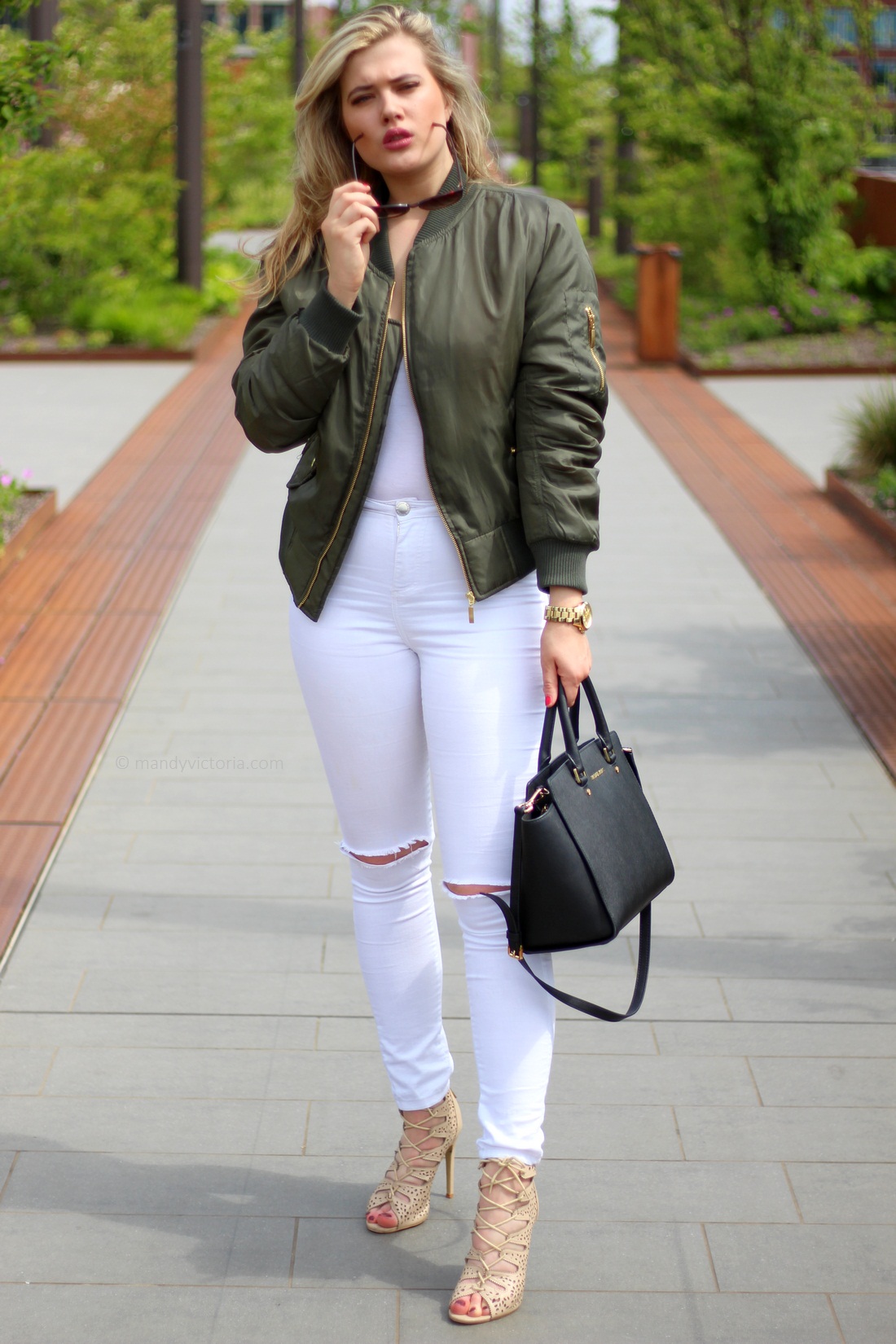 The end of my study is nearing. I have a huge load of exams coming up and things I have to re-do, the good news is that I am having quite some travel plans. Although I am quite sure the Japan journey won't continue for 2016. (Even though my previous post was a post about the fact that I am searching for a travel companion) I am planning to go to Portugal or Spain for less than a week, to go to Barcelona for a day or 3 in Oktober, and maybe even to Paris at the end of the year. Atleast, if I keep saving for everything and it actually continues.
Het einde van mijn opleiding is in zicht. Ik heb een lading aan moeilijke examens en herkansingen aanstaande tijd. Het goede nieuws is dat ik best wel wat reisplannen heb gemaakt. Desondanks ik vrij zeker ben dat de reis naar Japan niet door gaat in 2016. (Zelfs ondanks ik een reis oproep van mijn vorige post heb gemaakt) Ben ik van plan naar Portugal of Spanje te gaan voor minder dan een week deze zomer, om 3 dagen naar Barcelona te gaan in Oktober en zelfs naar Parijs in het najaar. Althans, als ik door blijf sparen voor alles en het natuurlijk ook daadwerkelijk doorgaat.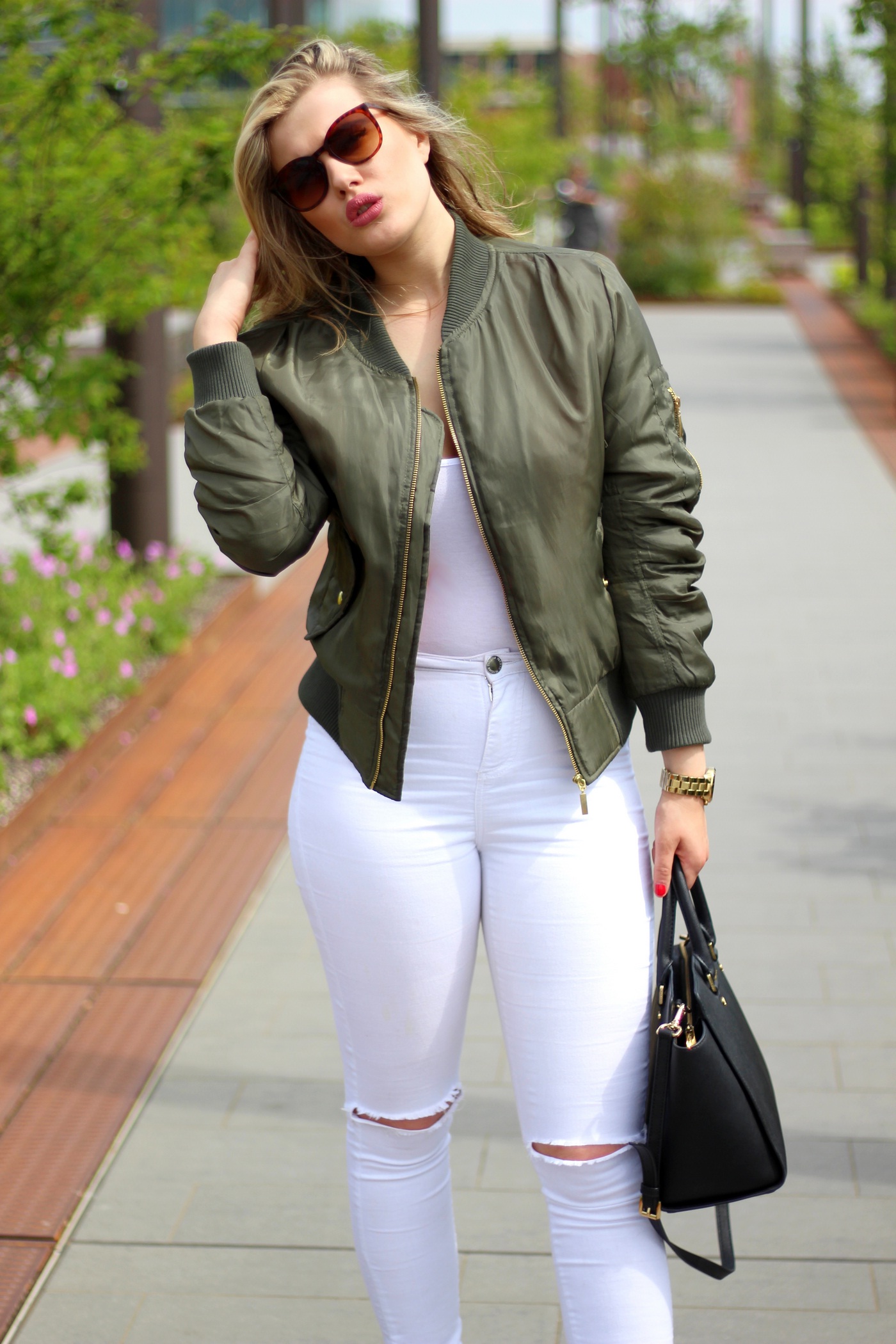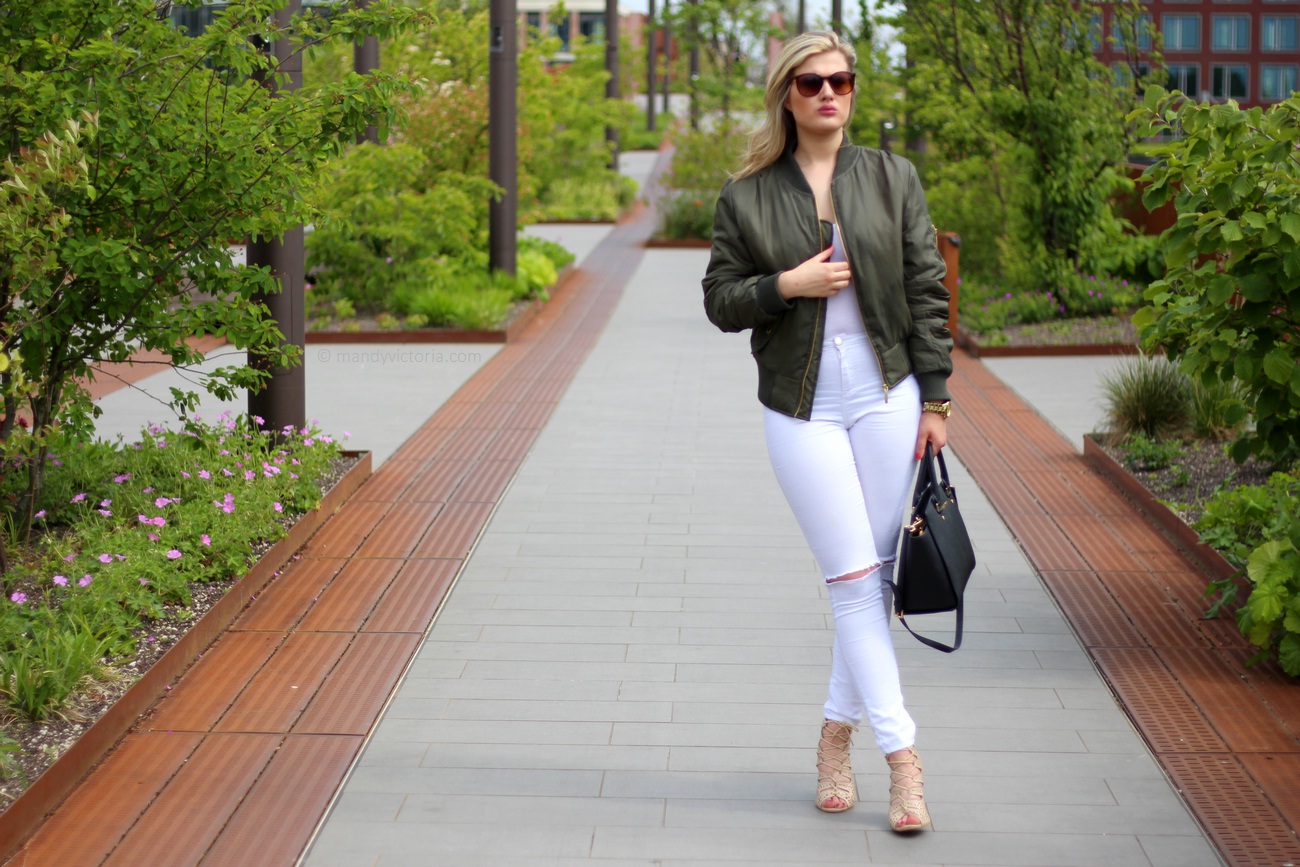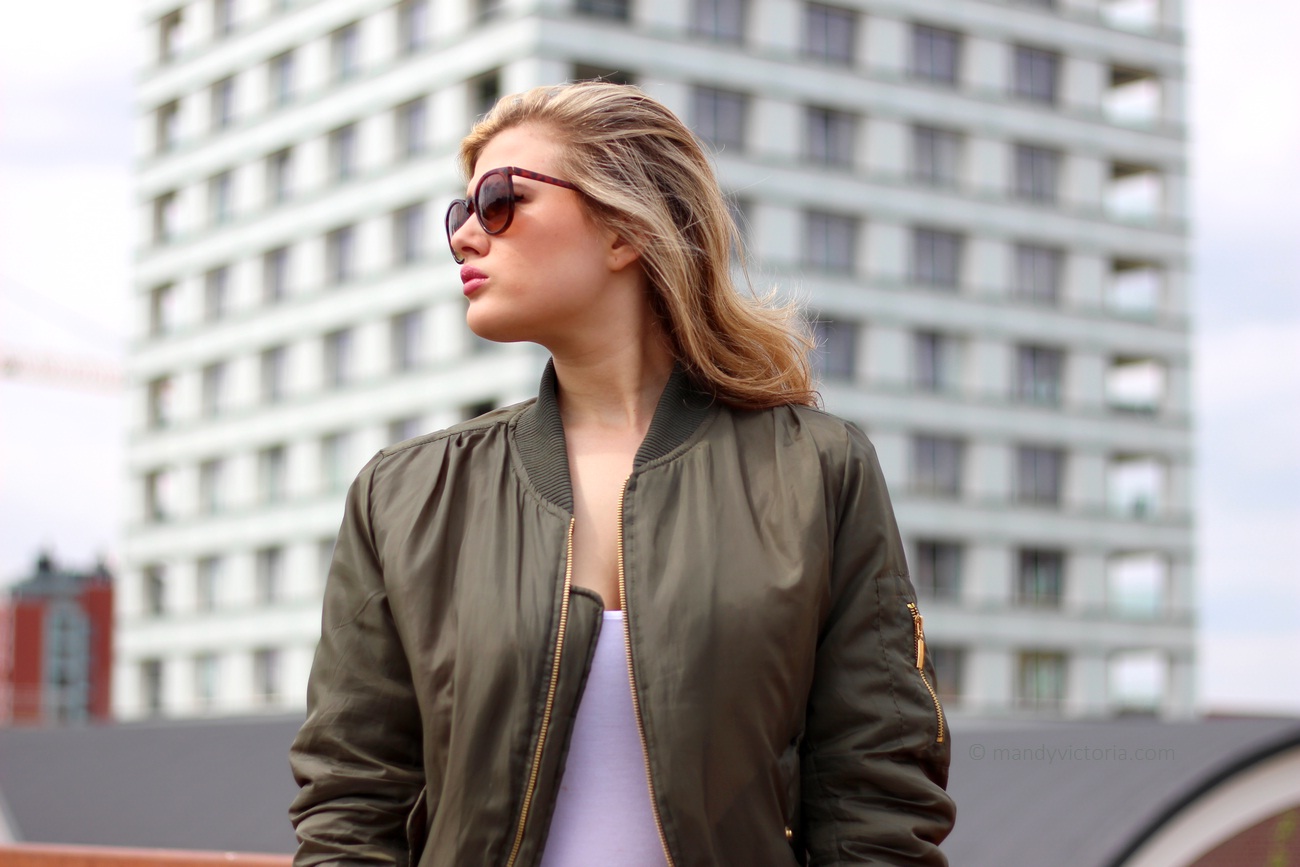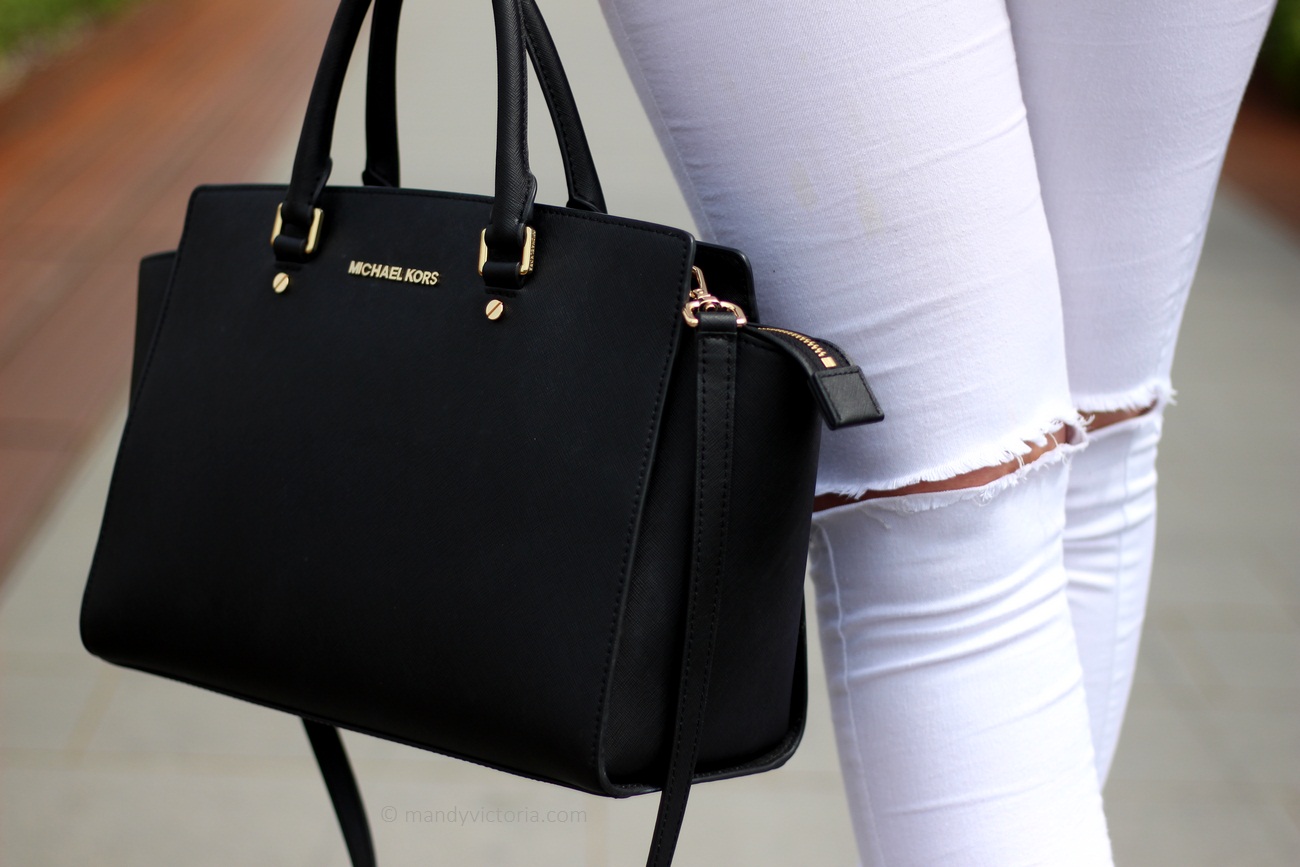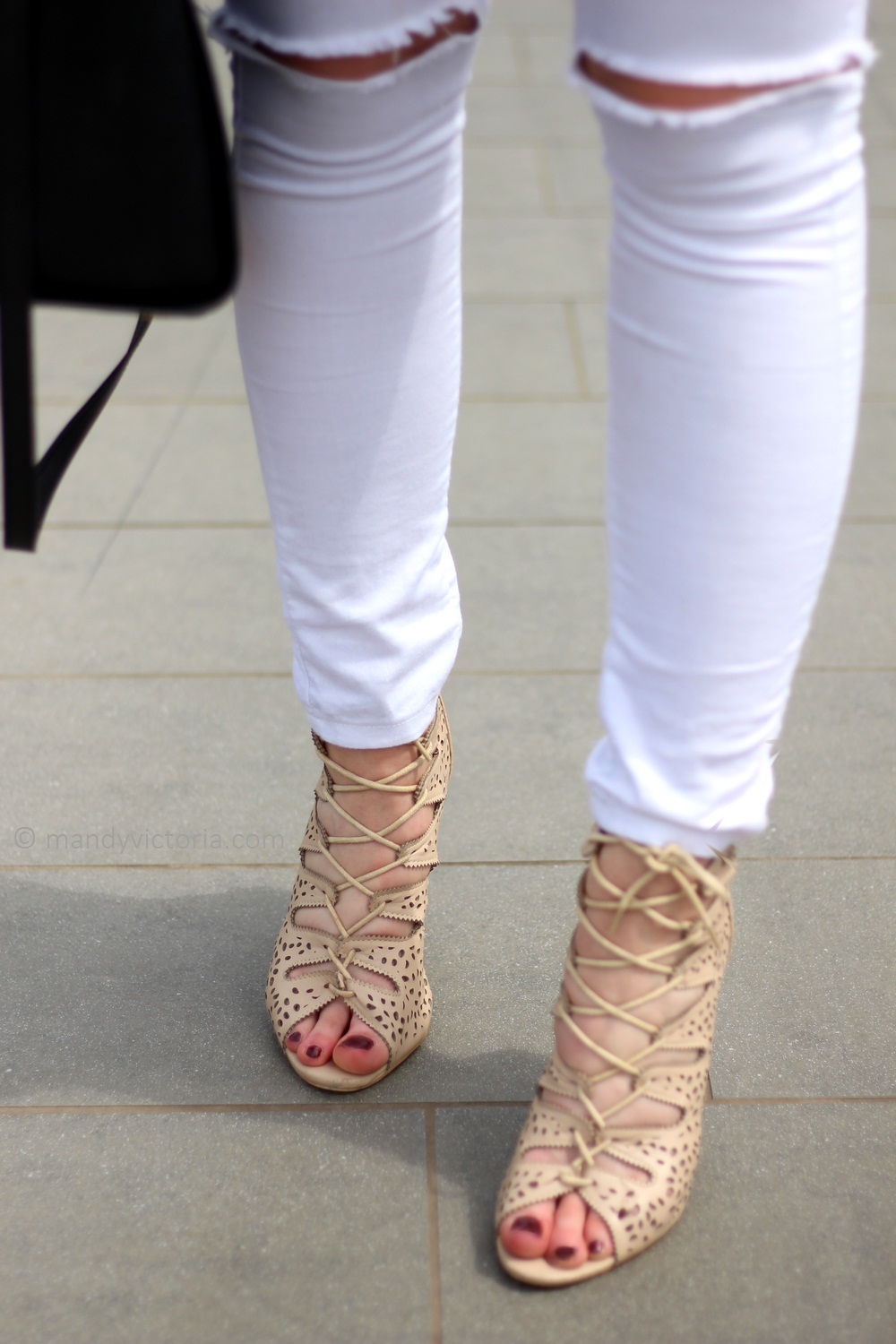 My Portugal trip is almost a year ago! I haven't been travelling since so I am quite exited for everything that is coming. I hope that atleast those travel plans will continue this year, which I will blog about as well!
Mijn Portugal reis is alweer bijna een jaar geleden! Ik ben daarna niet meer op reis geweest. Dus ik kijk erg uit naar alles dat er qua reizen aan zit te komen en ik hoop dat die plannen ook daadwerkelijk doorgaan, waar ik natuurlijk ook over zal bloggen!
Outfit details:



White ripped knee jeans: New Look
Bomberjacket 'Khloe' MA1: Boohoo
White bodysuit: Boohoo
Nude laser cut lace up heels 'Perry': Boohoo
Selma Bag: Michael Kors
Watch: Michael Kors
Sunglasses: Primark