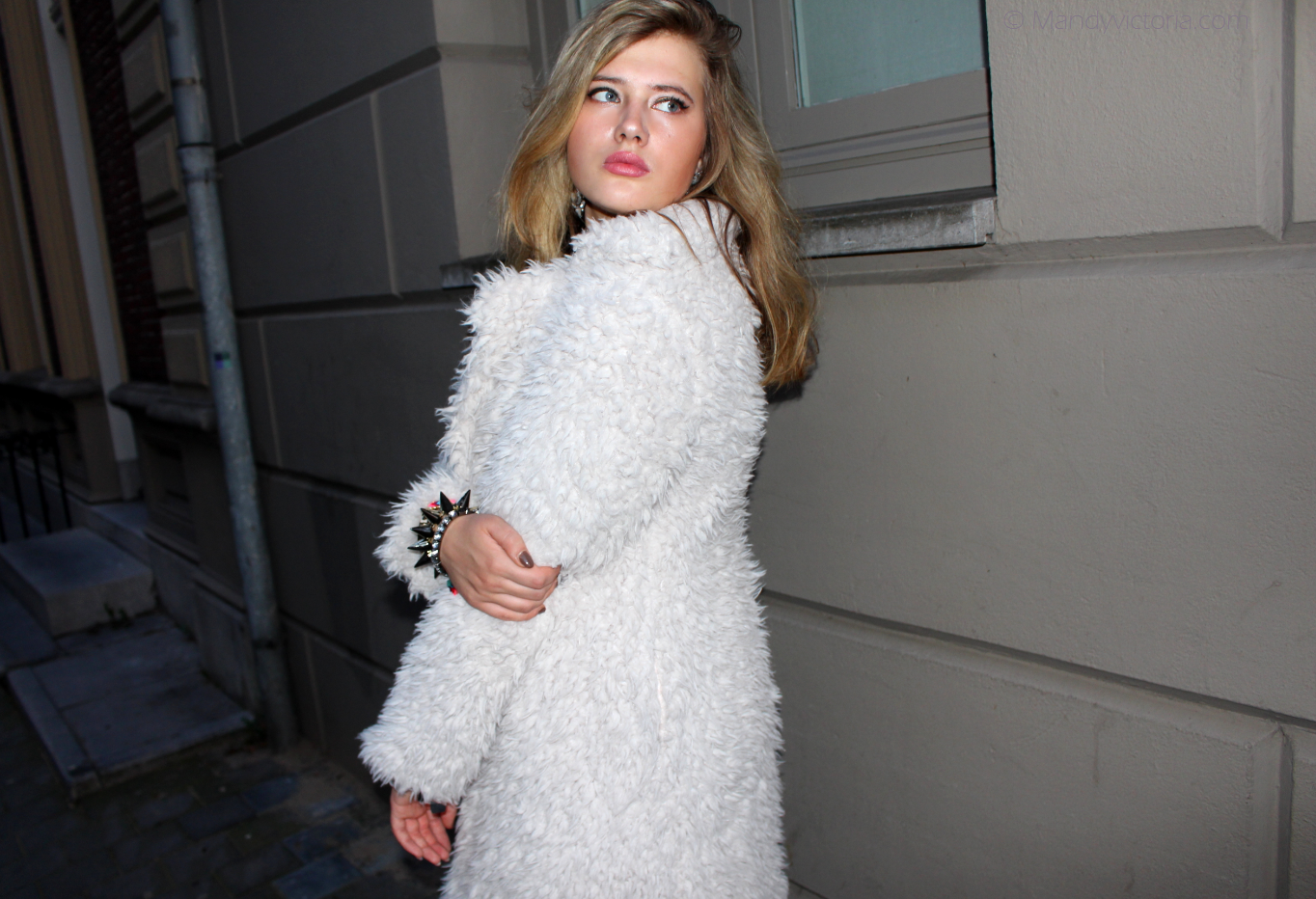 Lately I need a little extra push to feel great in what I wear because summer is over and full time work weeks have started. I only have little time for myself because I am gone most of my days.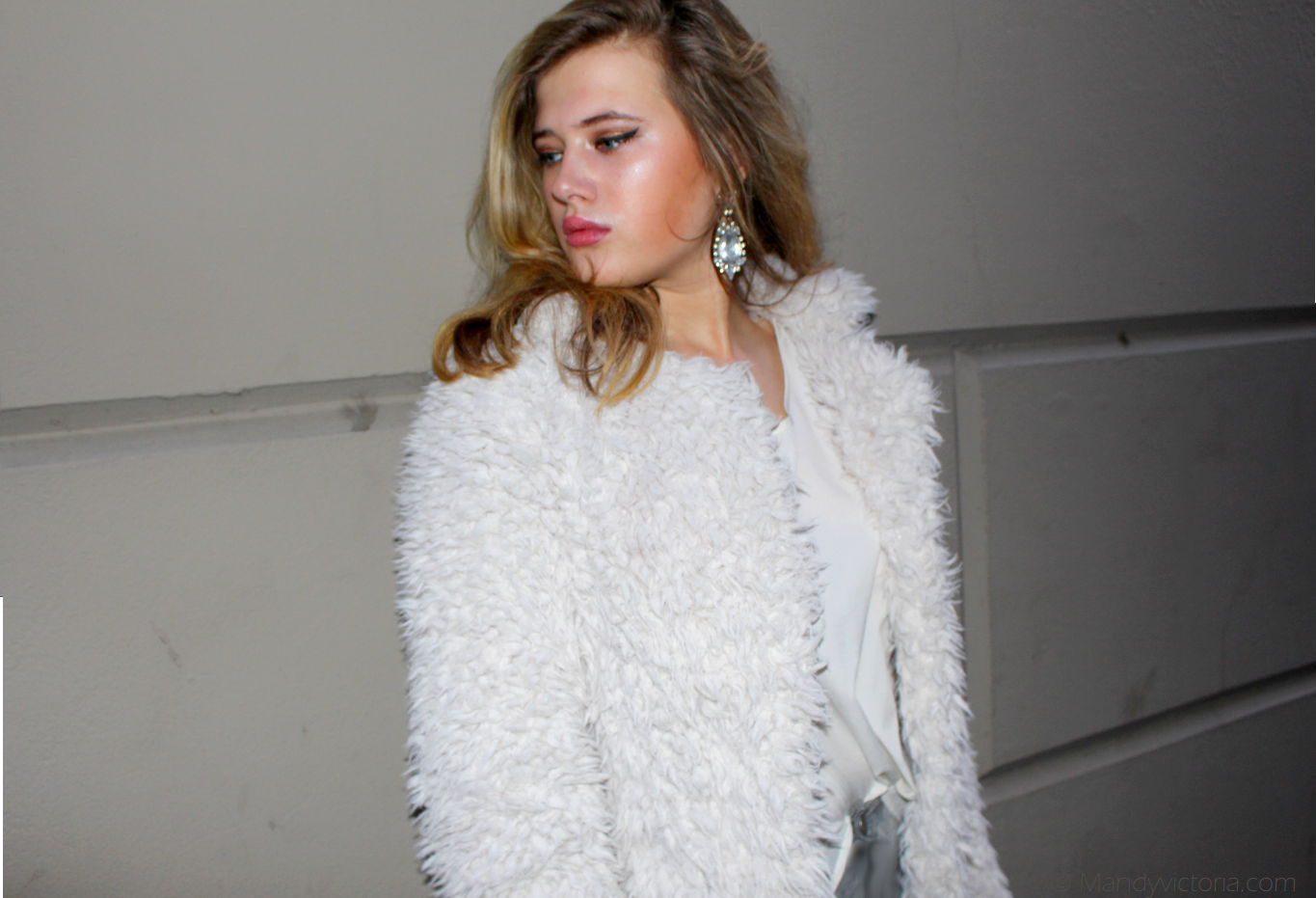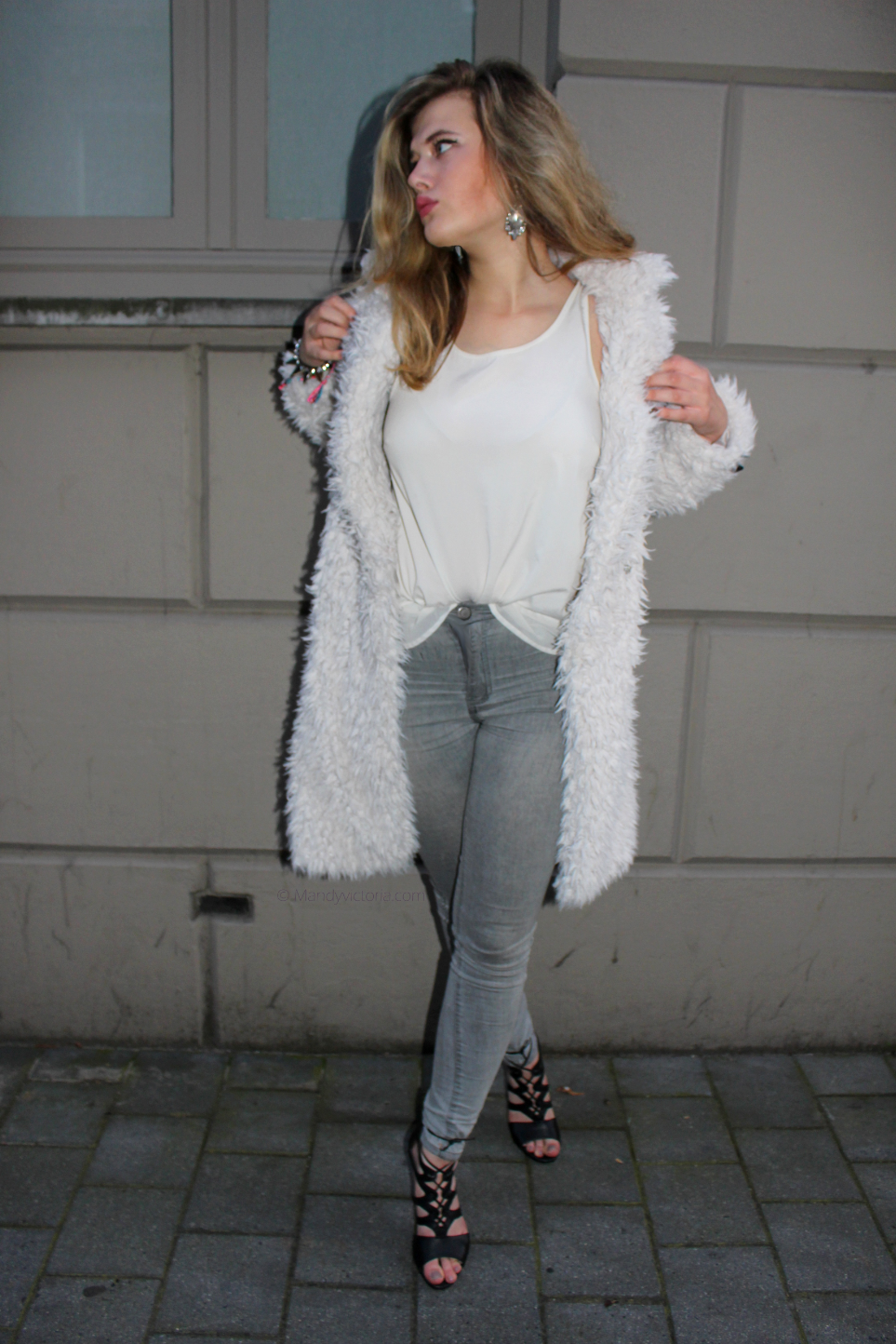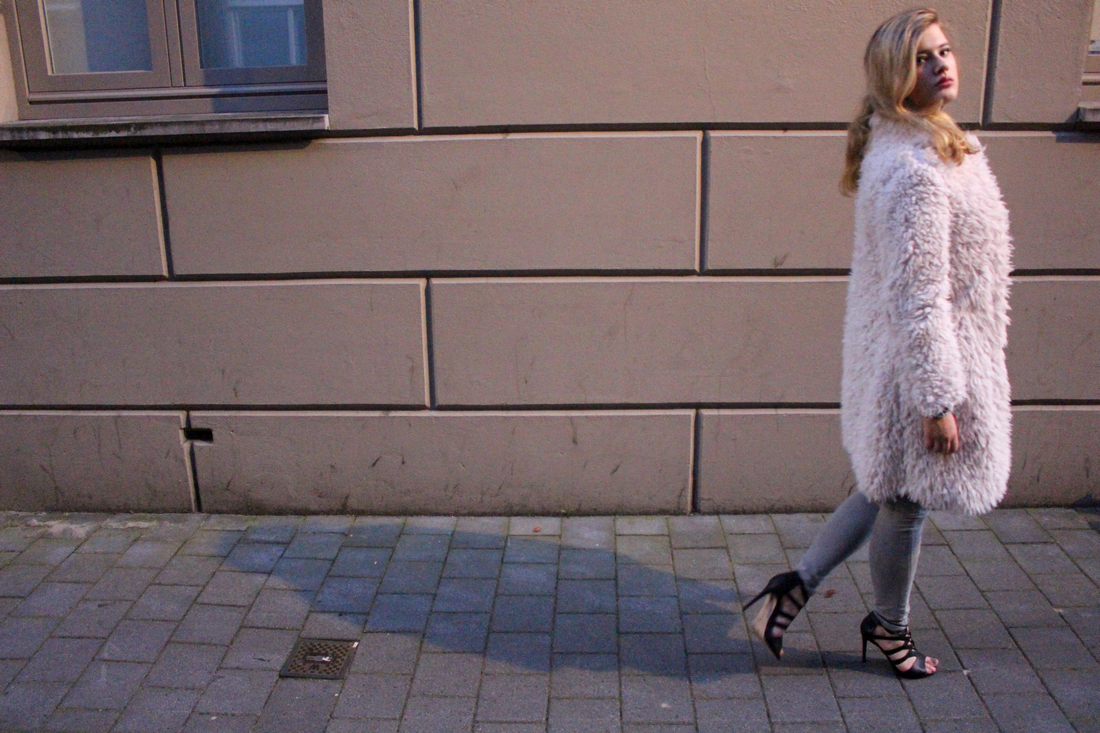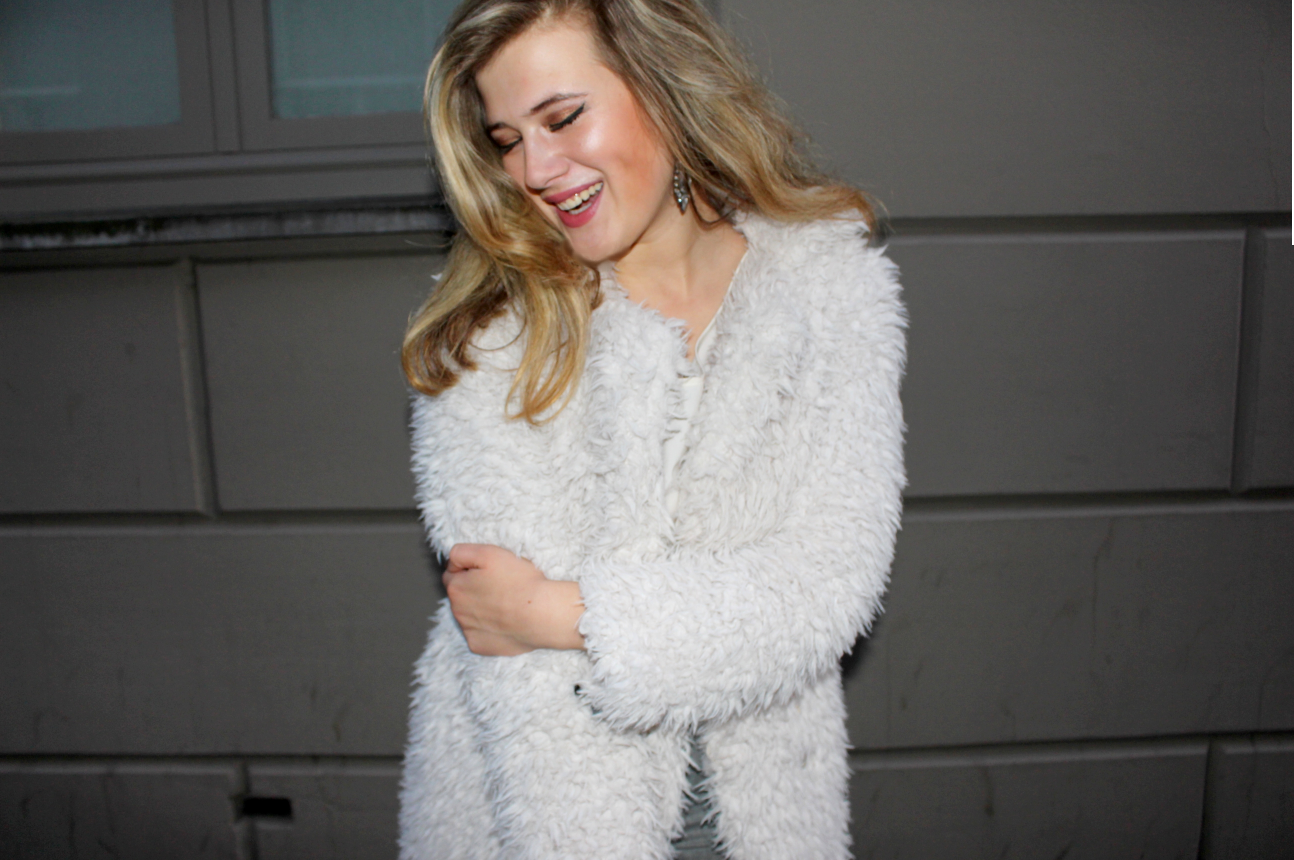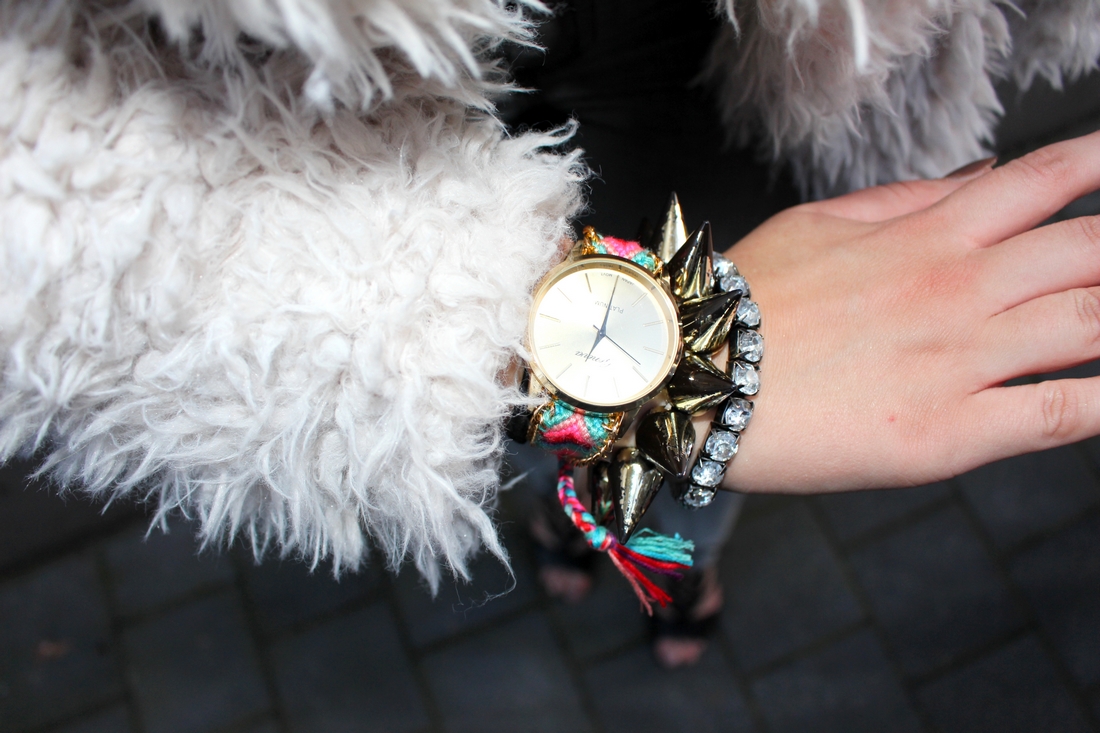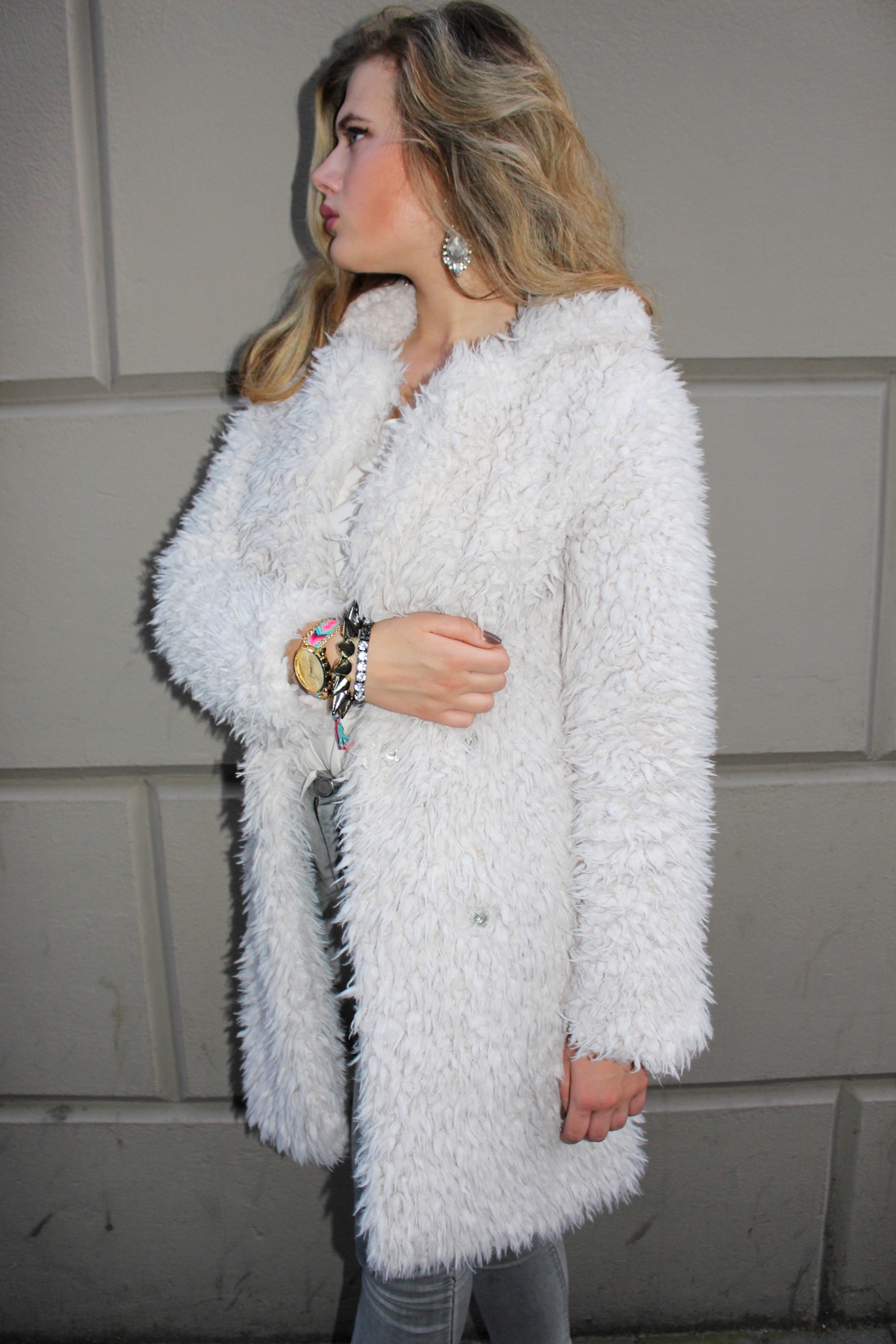 This outfit is an outfit which is super feminine and elegant,
The white fur coat is totally diva-ish and ideal for the cold weather coming up,  besides that, it feels so fluffy and cozy to wear!  The black tie up heels are super fierce and really fit in the 'gladiator/tie up' trend lately.
Black Tied Up Heels: New Look via Asos
Grey Skinny High Waisted Tube Jeans: Boohoo
White Fur Coat: Primark
White Top: Primark 
Various Bracelets: Claires & H&M