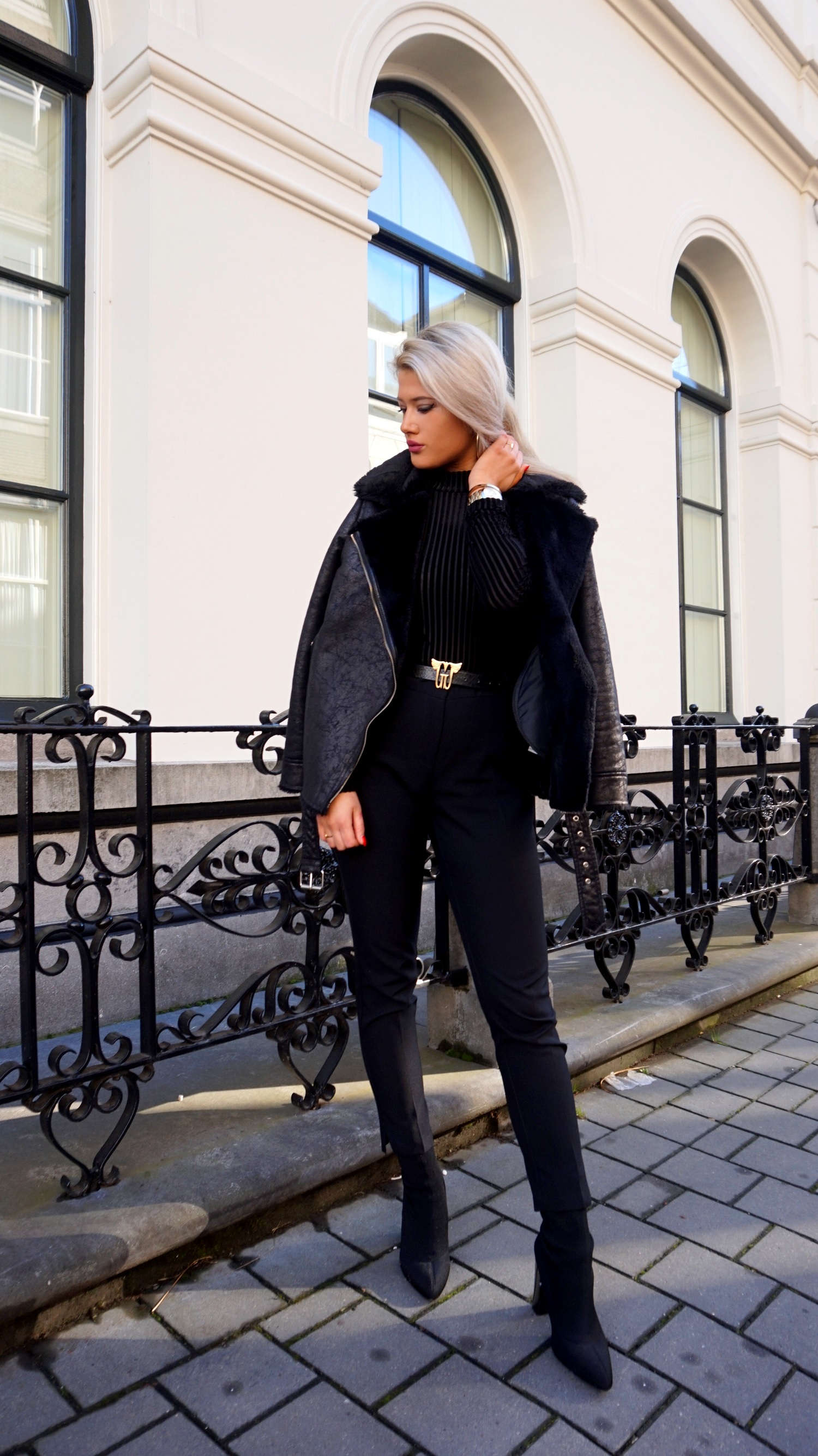 I created this outfit super last minute with a body which I borrowed from my sister, trousers, my favorite belt and sockboots. I think it's cool for a (blogger) event or party. I borrowed these sunglasses from Sandra for a photo to see how it would look on me. This outfit reminds me a bit of outfit –
Noir
(which I wore to a party pretty recently). Last week, I stayed 2 days in Amsterdam for that same party with people I know.It was super fun to do something different than my usual days lately and to focus on something super fun. I am also starting to like Amsterdam more and more! Especially after having seen and visited nice lunch spots that I got to know in AMS. Other good news, in 1,5 week from now, i'll be flying again. I'm really looking forward to it!
Deze outfit heb ik super last minute samengesteld met een body van mijn zus, een pantalon, mijn favoriete riem en sockboots. Ik vind het gaaf voor een (blogger) event of feestje. Deze zonnebril had ik voor een foto gepikt van Sandra om te kijken hoe het me stond. Deze outfit doet me een beetje denken aan outfit –
Noir
(die ik pas nog naar een feestje aan had). Vorige week ben ik namelijk 2 dagen in Amsterdam verbleven voor een leuk feest met mensen die ik ken. Het was super leuk er even tussen uit te zijn en me op iets leuks te richten. Ik begin Amsterdam ook steeds leuker te vinden! Vooral na de leuke lunchplekjes die ik heb leren kennen in AMS. Overigens – over anderhalve week ga ik weer vliegen, en daar heb ik natuurlijk ook super veel zin in!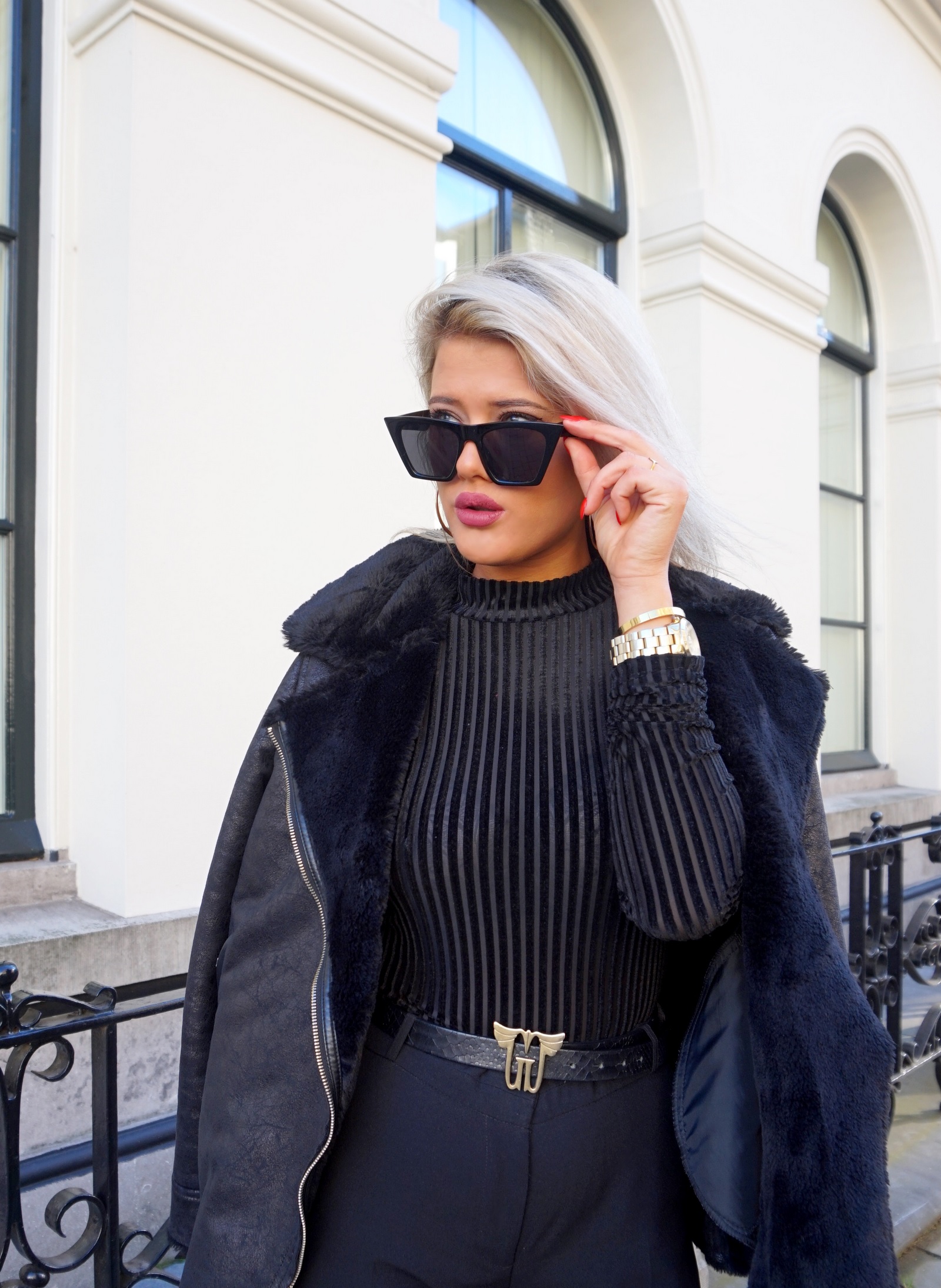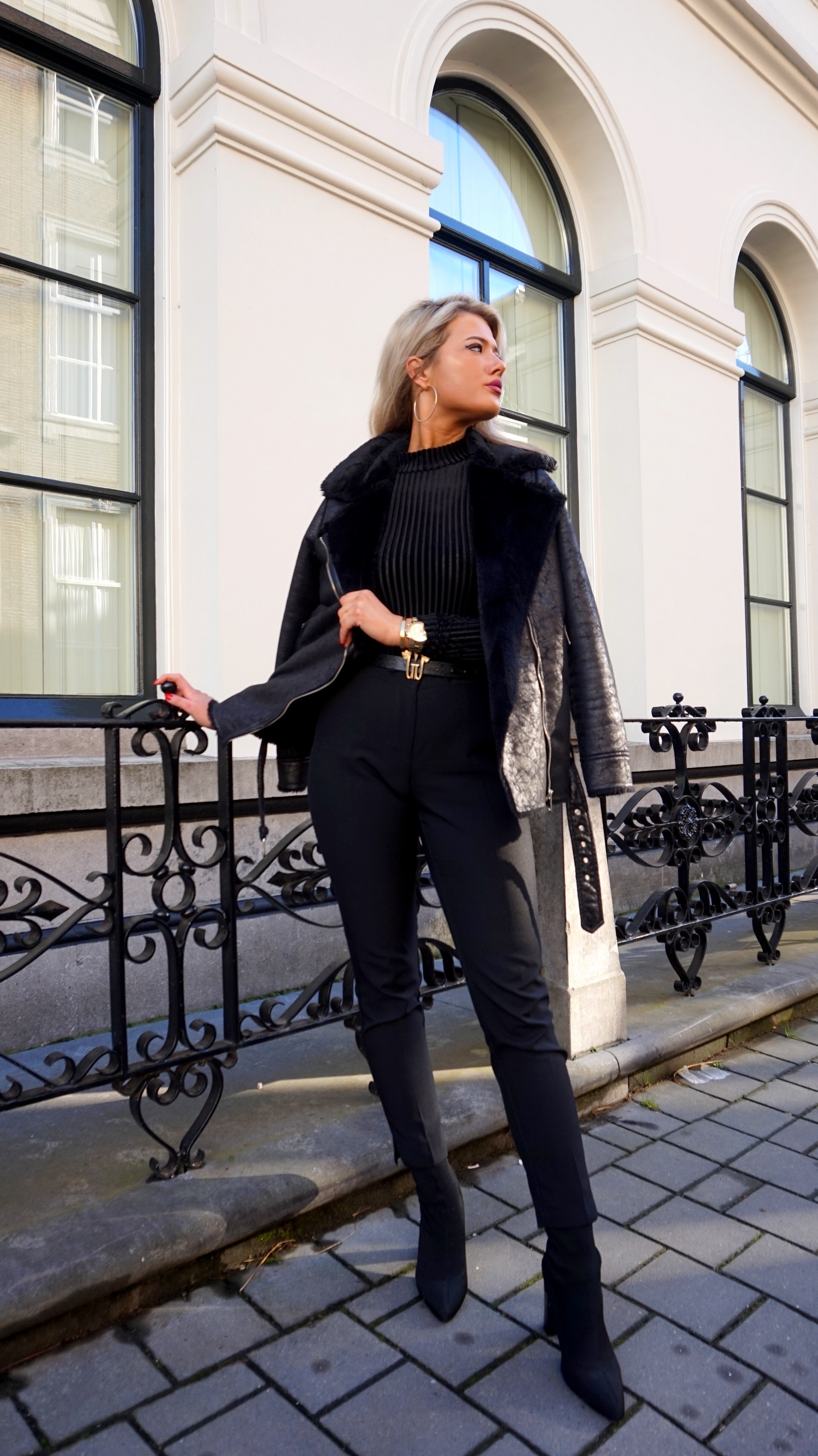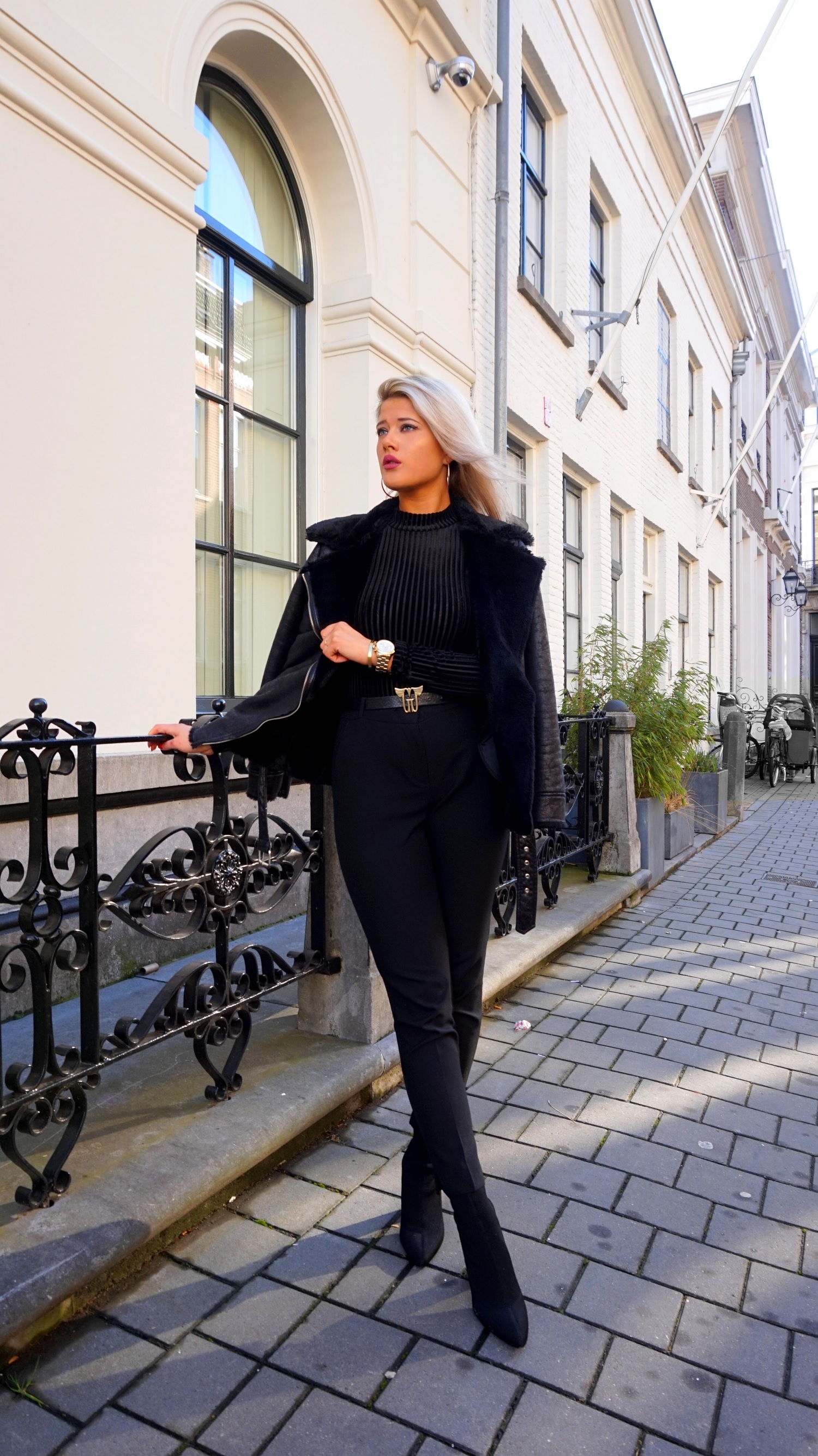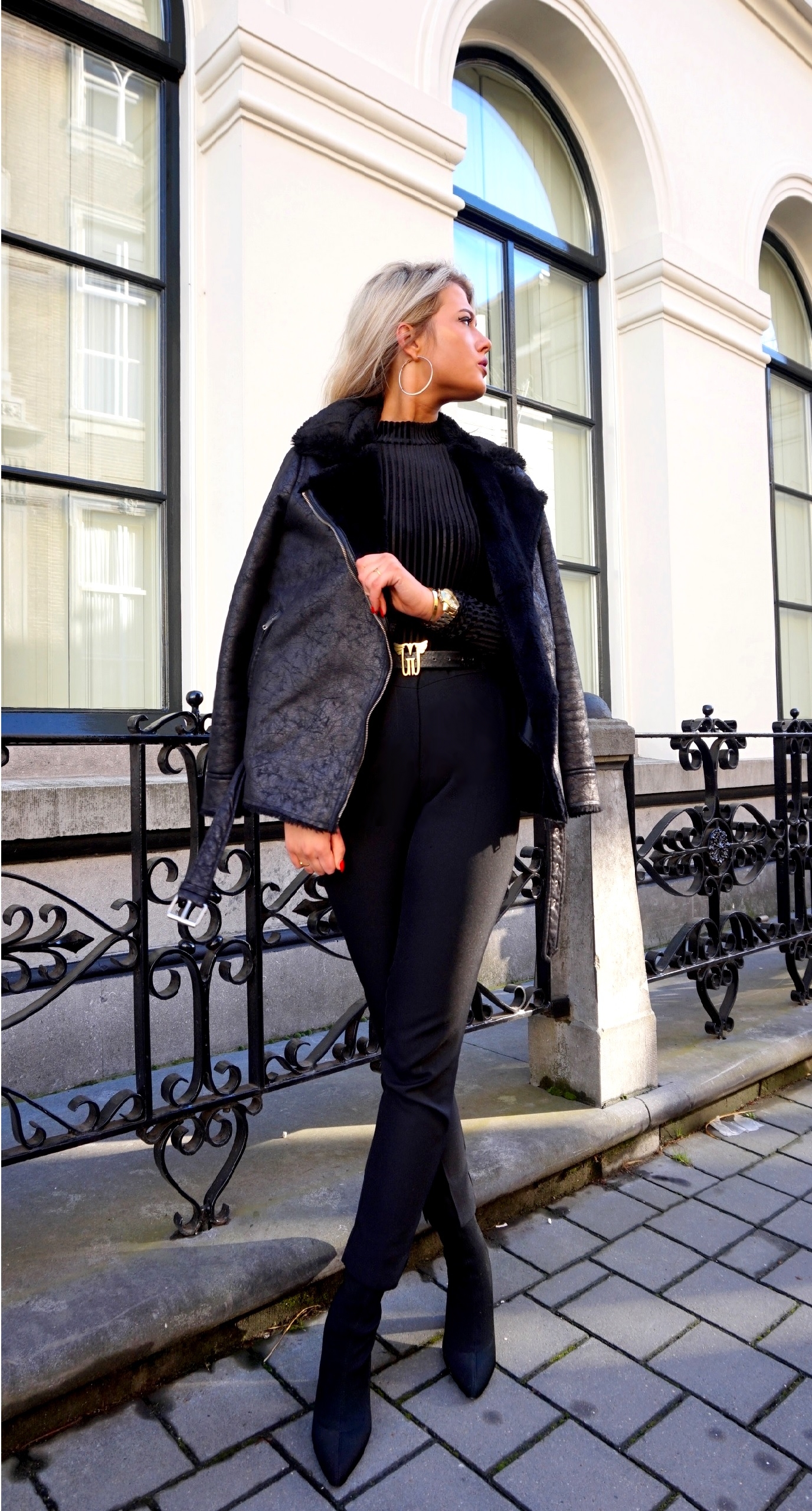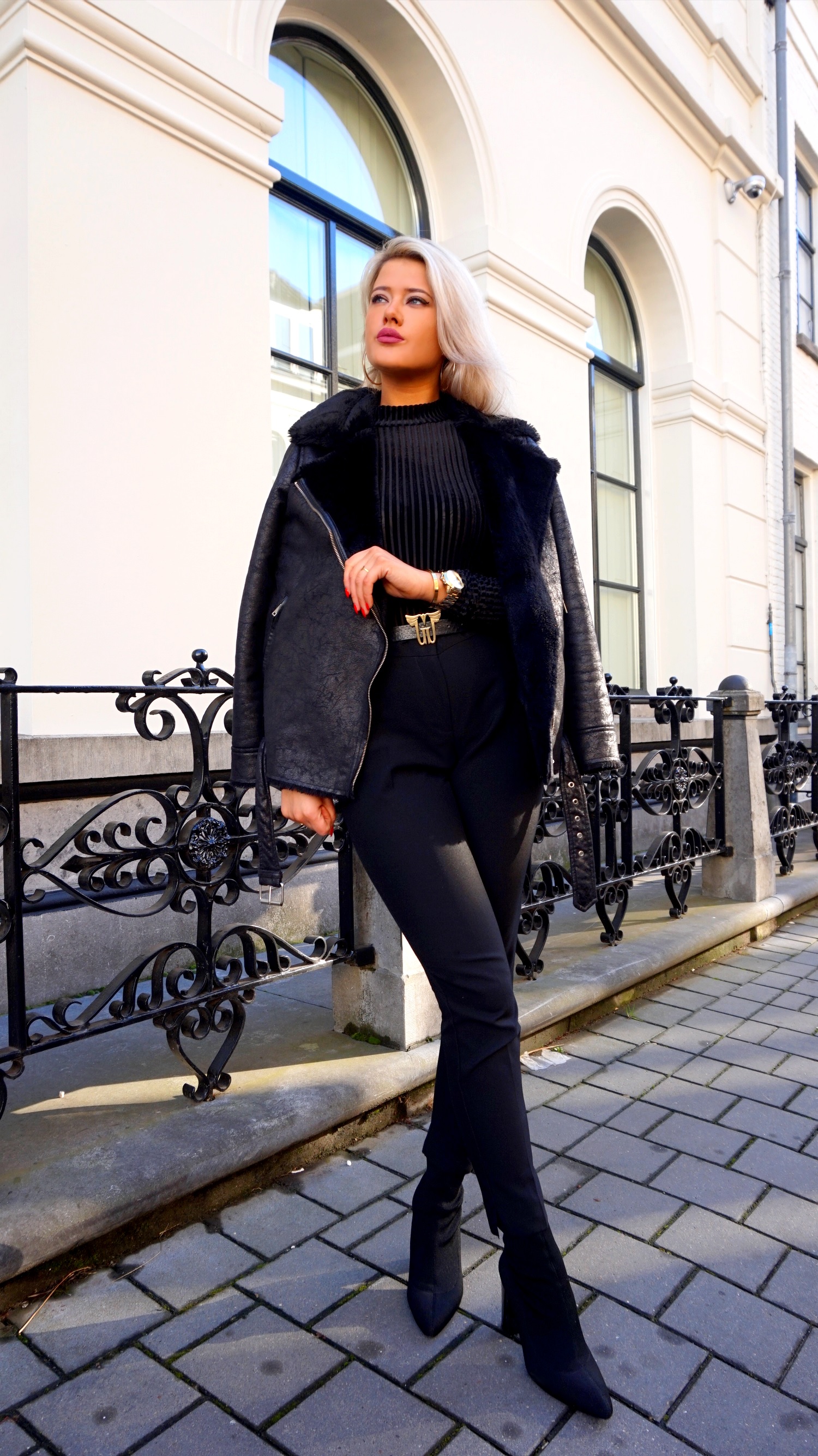 Outfit details

Rib body: (borrowed)
Coolcat
Trousers:
Primark
Sock boots:
New Yorker
Aviator coat:
Stradivarius
Rosie gold belt:
Given
Bangle bracelets:
My Jewellery
Globe and M ring: 
My Jewellery
Golden watch:
Michael Kors