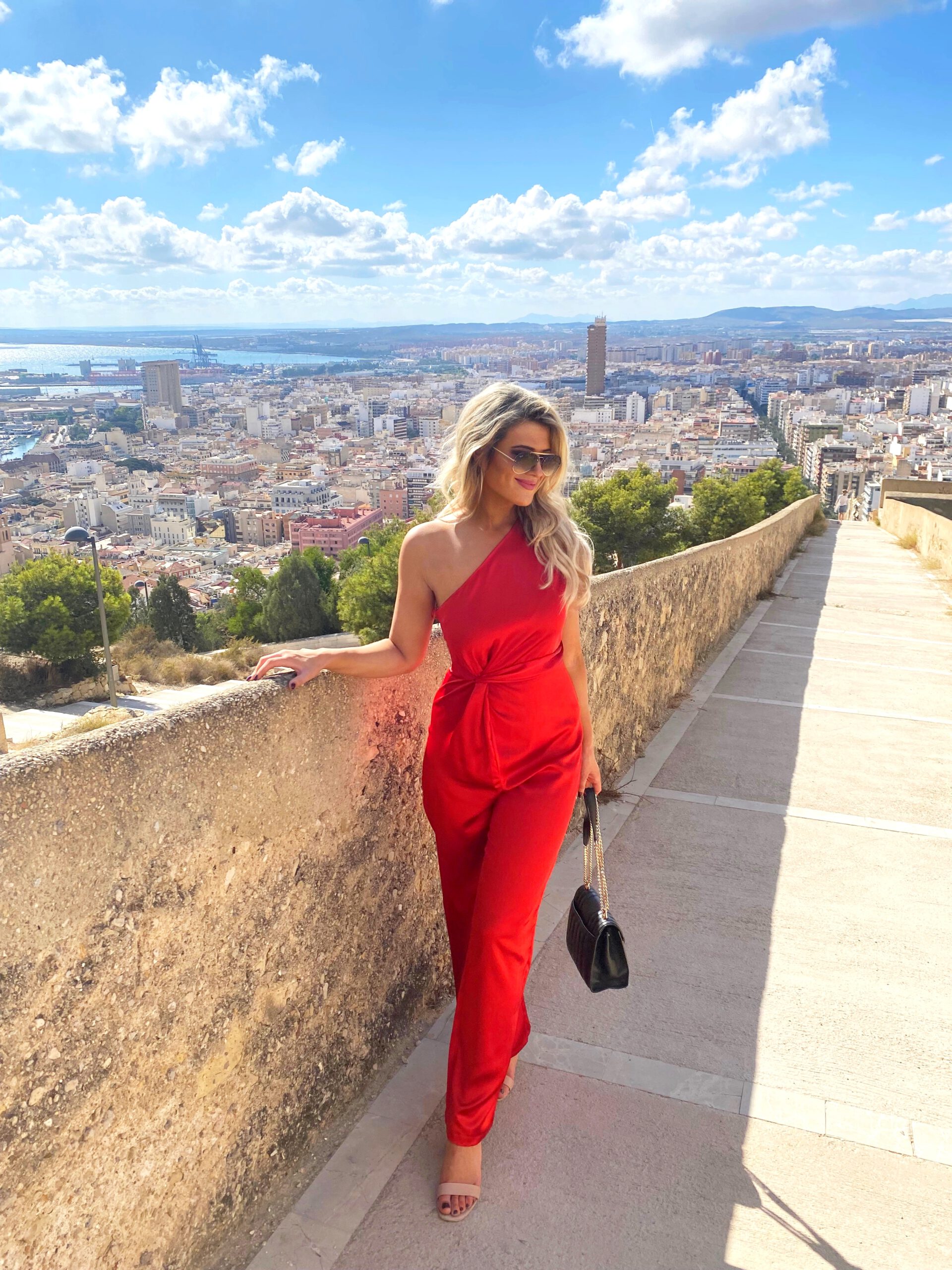 Hi everyone! Last autumn I went to Alicante with a friend who was temporarily working at my airline. Due to all of my busy schedules, all my travel diaries had been 'on hold' for a few months. In this blog I will explain to you in short with a lot of photos what we did in Alicante in 3 days. In bold you will find some tips and an explanation of our experiences. I have to tell you honestly that I like to do active things, but because it was very last minute, and we had very busy schedules, we both felt the need to take it easy during this last minute trip.
The weather in Alicante was still very nice mid-October. The weather there was around 25 degrees Celsius, so I could still take a lot of unworn summer dresses with me. After a morning flight from our 'home base' Eindhoven, we arrived in Alicante. Cheap shuttle buses run from the airport to both the city and surrounding villages, so we left for the center. Chantal (my friend) had found a super nice and affordable apartment last minute via hotels.com. The apartment is called: Arenal Suites, and I was actually a fan on arrival. It gave me an Airbnb feeling, which I love. The apartment was spacious, compact and spotlessly clean. Great!
Before checking in, we had lunch at Madness Coffee – Affordable and Nice! Many places are closed on Mondays, so keep that in mind! After our lunch and check in, we decided to walk around the city. Barrio Santa Cruz is a very authentic neighbourhood, full of cute little streets, and well worth a visit for a walking tour. I thought this was the nicest place in town! At the beginning of the evening we had something to eat near our apartment and later went for a drink at a rooftop bar somewhere in the city. Both places were not very exciting, so I can't remember the names of them.
Hi allemaal! Afgelopen najaar ben ik naar Alicante geweest met een vriendin die tijdelijk gedetacheerd was bij mijn airline. Door alle drukte hebben al mijn travel diaries een paar maanden vertraging opgelopen. In deze blog ga ik jullie met een hoop foto's in short uitleggen wat wij in 3 dagen Alicante hebben gedaan. Dikgedrukt vinden jullie wat tips en een uitleg van onze ervaringen. Ik moet jullie eerlijk zeggen dat ik graag actieve dingen onderneem, maar door alle drukte we beide de behoefte hadden rustig aan te doen tijdens deze last minute trip.
Het weer in Alicante was half oktober nog ontzettend goed. Het weer daar was rond de 25 graden, dus kon ik nog een hoop ongedragen zomerjurkjes meenemen. Na een ochtendvlucht vanuit onze 'homebase' Eindhoven, kwamen we aan in Alicante. Vanaf de luchthaven gaan goedkope shuttlebussen naar zowel de stad als omliggende dorpen, dus vertrokken we daarmee richting het centrum. Chantal (de vriendin) had last minute een super leuk en betaalbaar appartementje gevonden via hotels.com. Het appartement heet: Arenal Suites, en ik was eigenlijk gelijk fan bij aankomst. Het gaf me een Airbnb gevoel, waar ik van houd. Het appartement was ruim, compact en brandschoon. Top!
Voor we in konden checken hadden we lunch bij Madness Coffee – Betaalbaar en leuk! Veel is overigens dicht op maandag, houd daar rekening mee! Na onze lunch en inchecken, besloten we door de stad te wandelen. Het wijkje Barrio Santa Cruz is heel authentiek, vol schattige kleine straatjes en zeker een bezoekje waard voor een wandeltocht. Ik vond dit de leukste plek van de stad! Begin van de avond waren we ergens bij ons appartement wat gaan eten en later nog een drankje gaan doen bij een rooftopbar ergens in de stad. Beide plekken waren niet héél spannend, dus heb ik de namen daar niet meer van onthouden.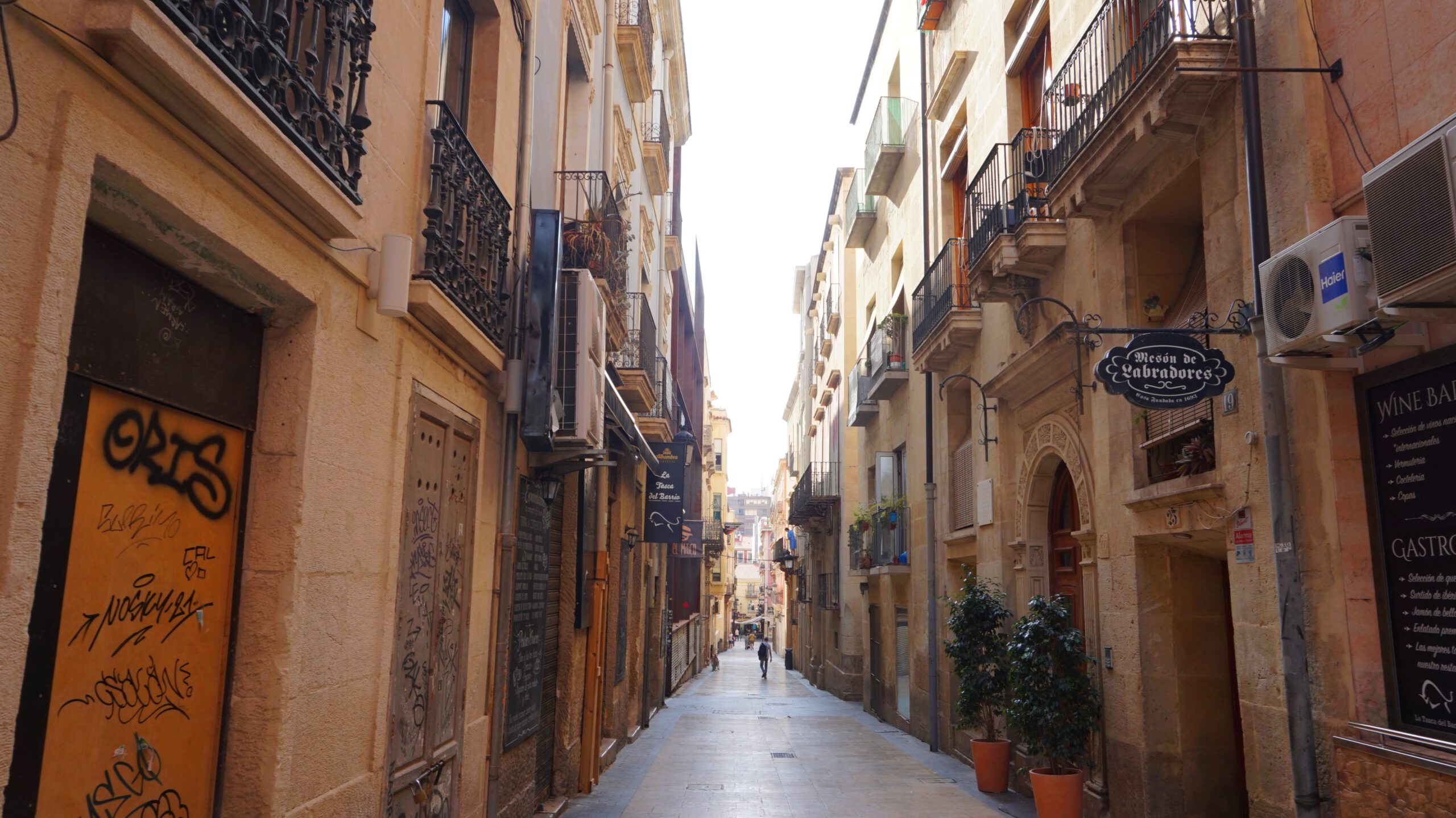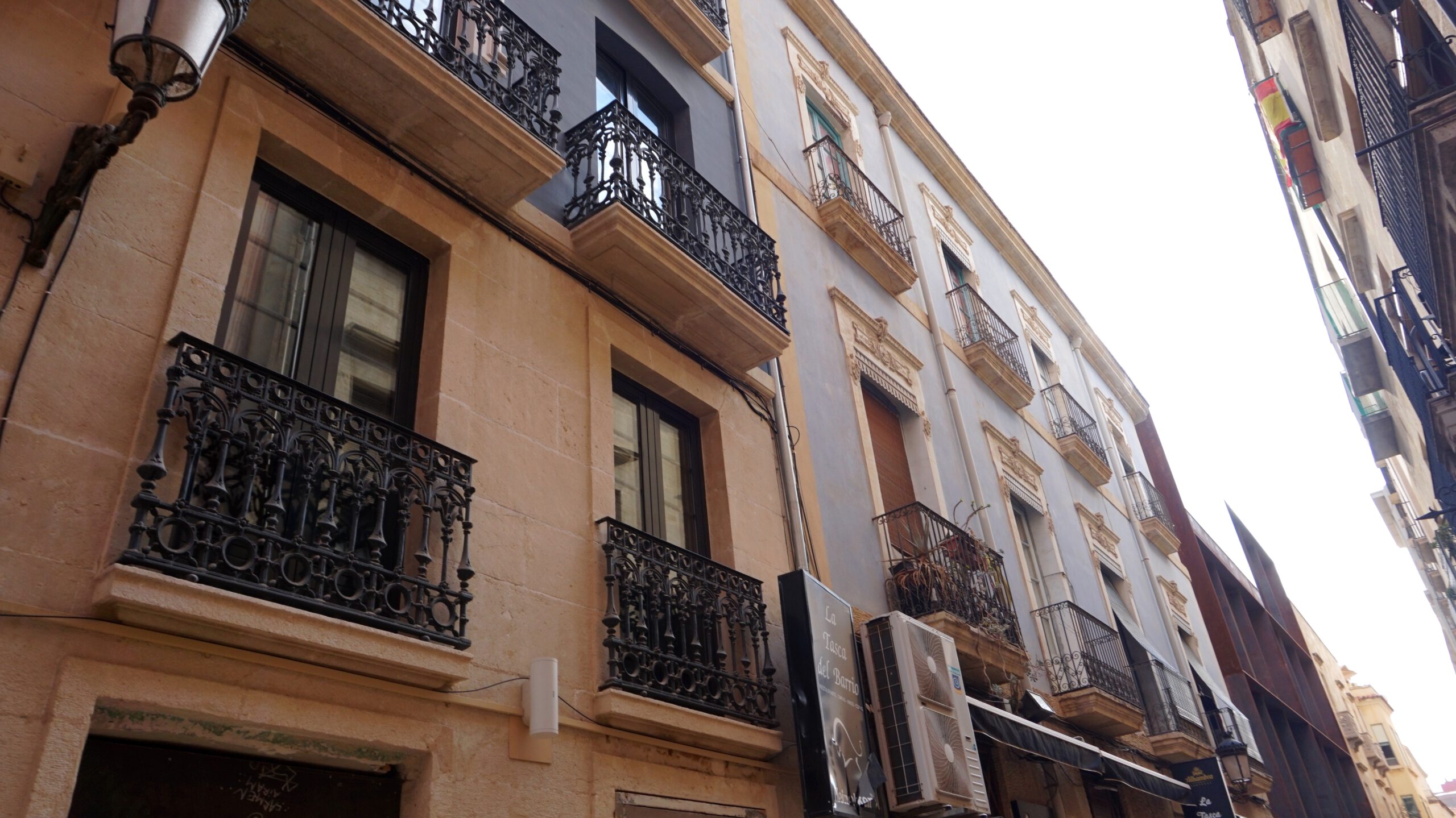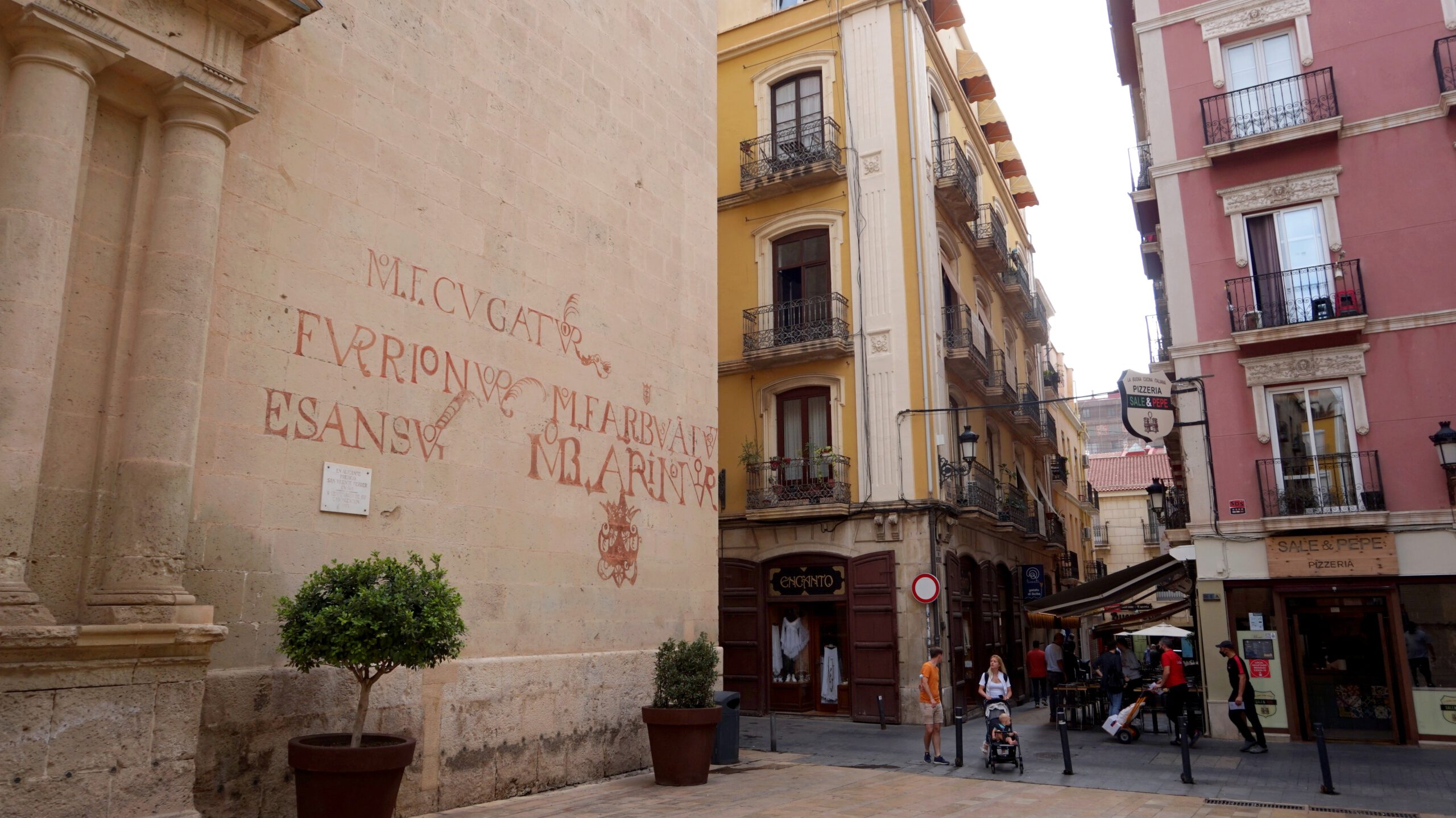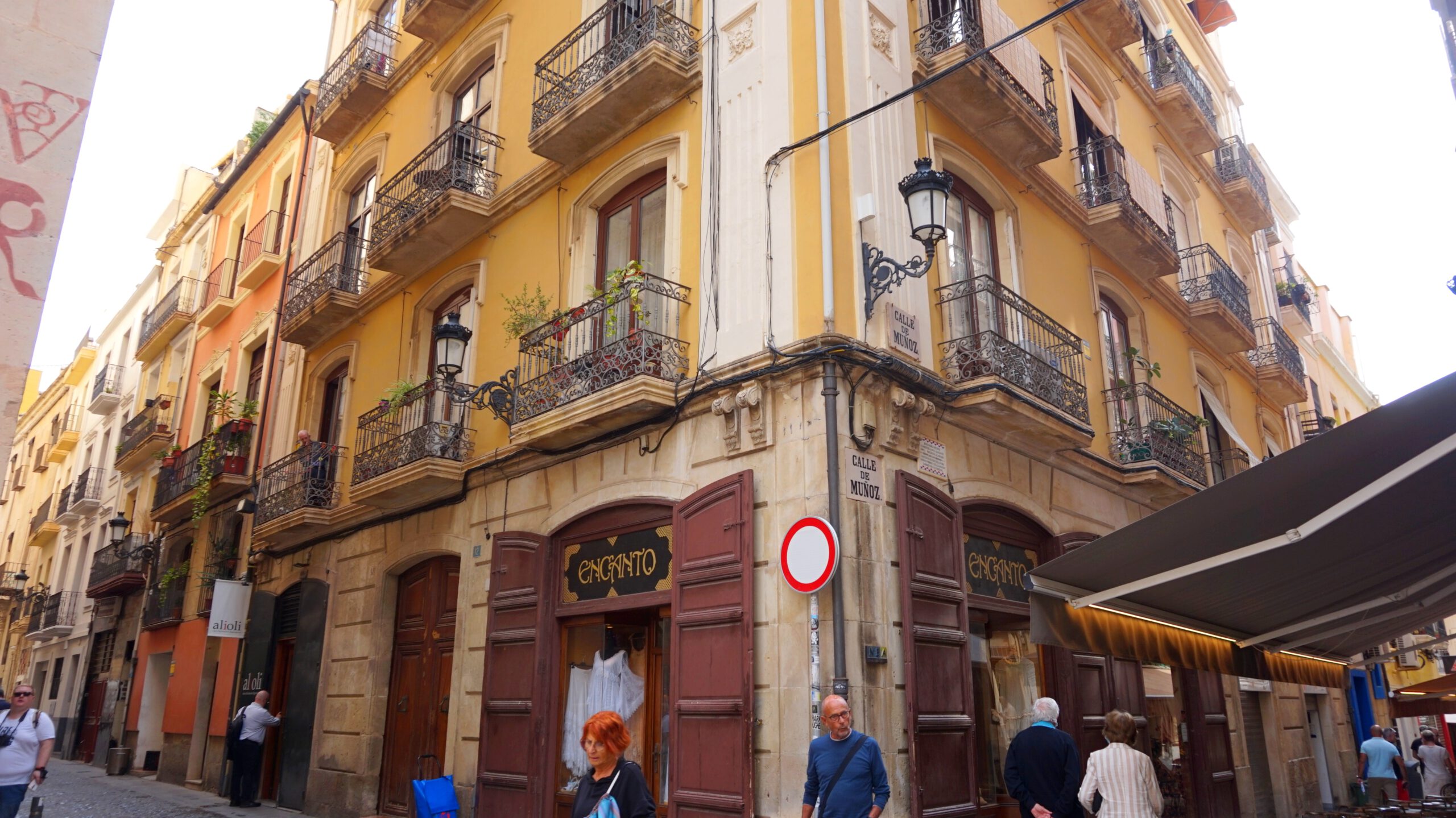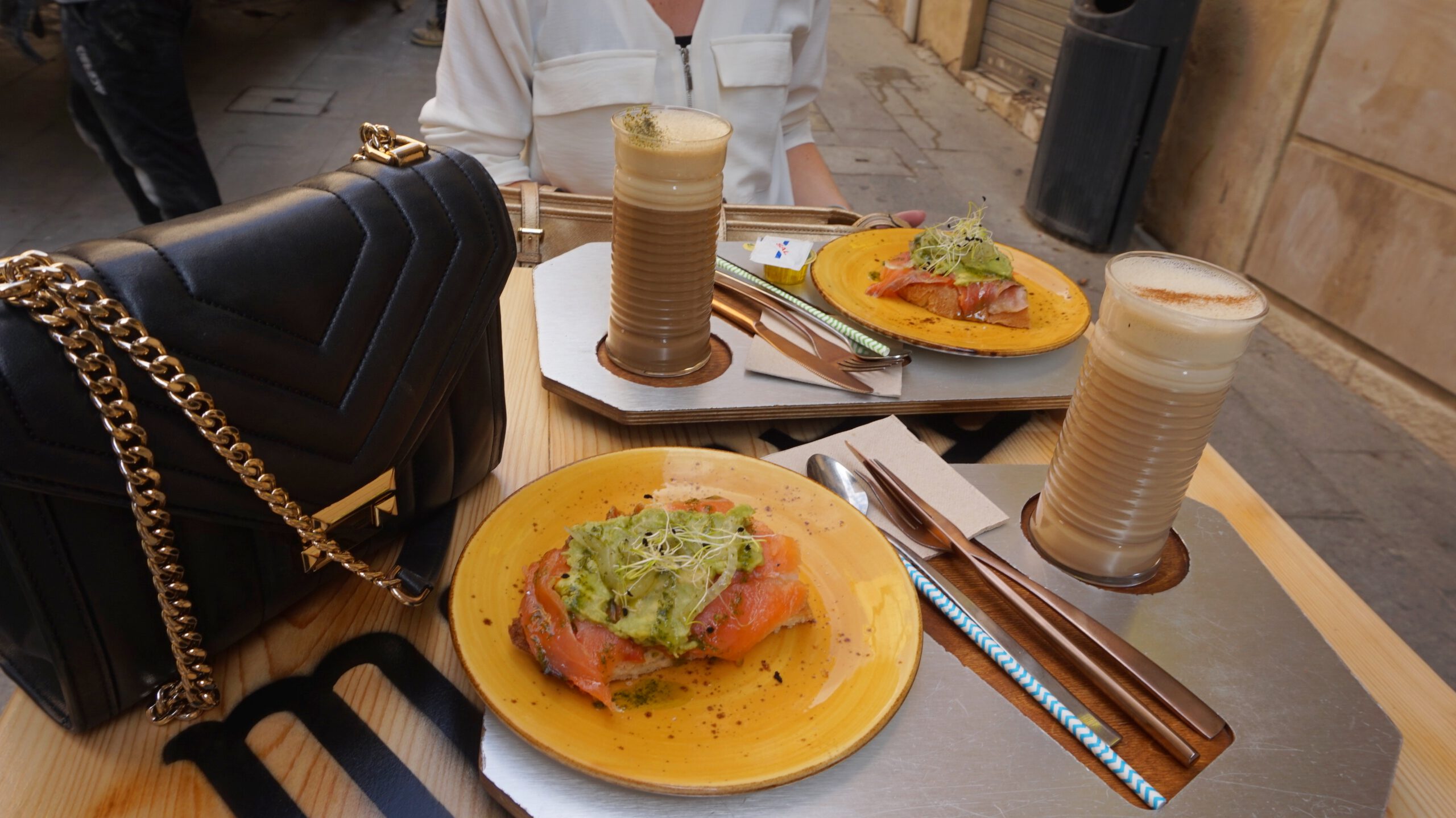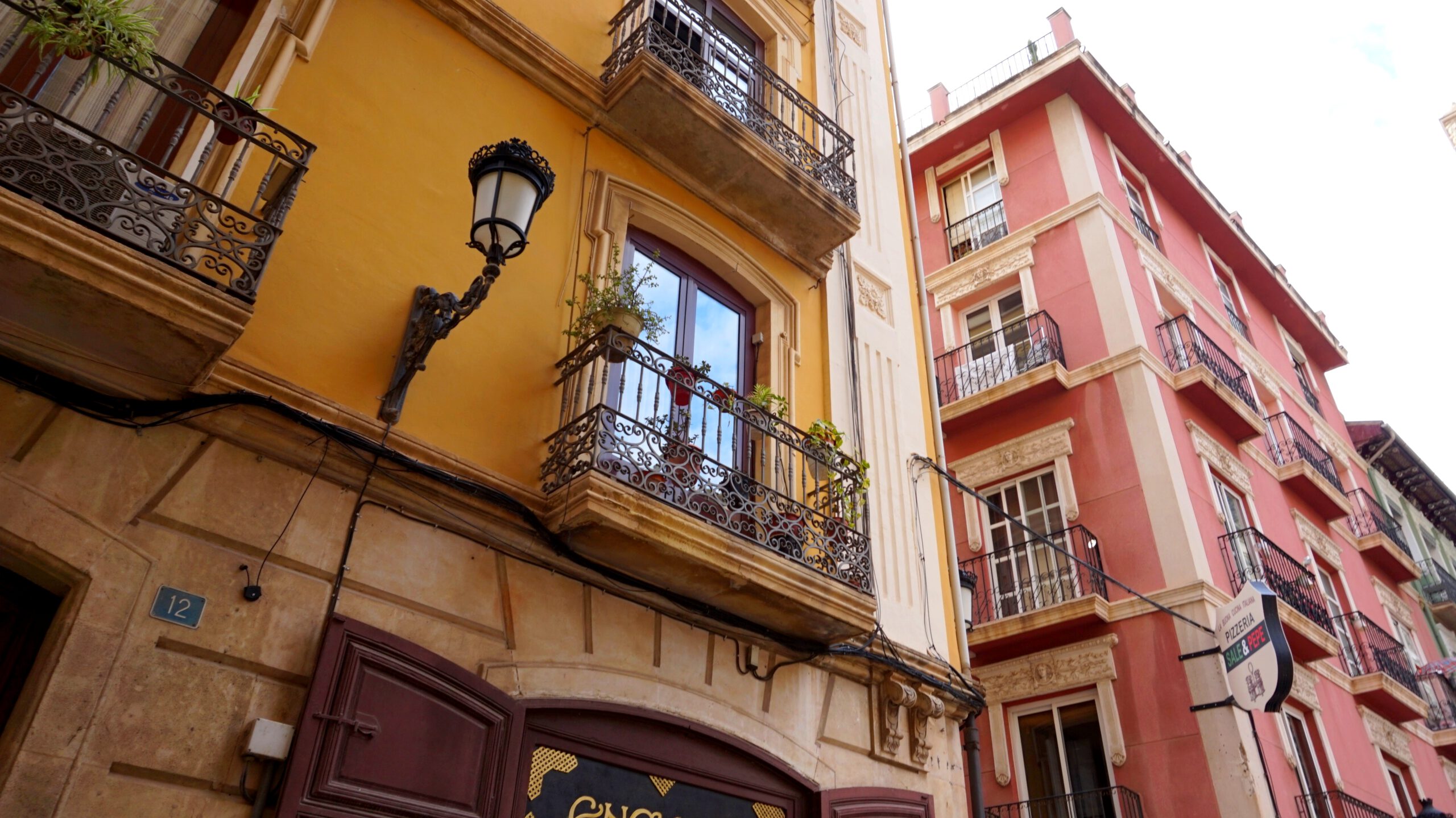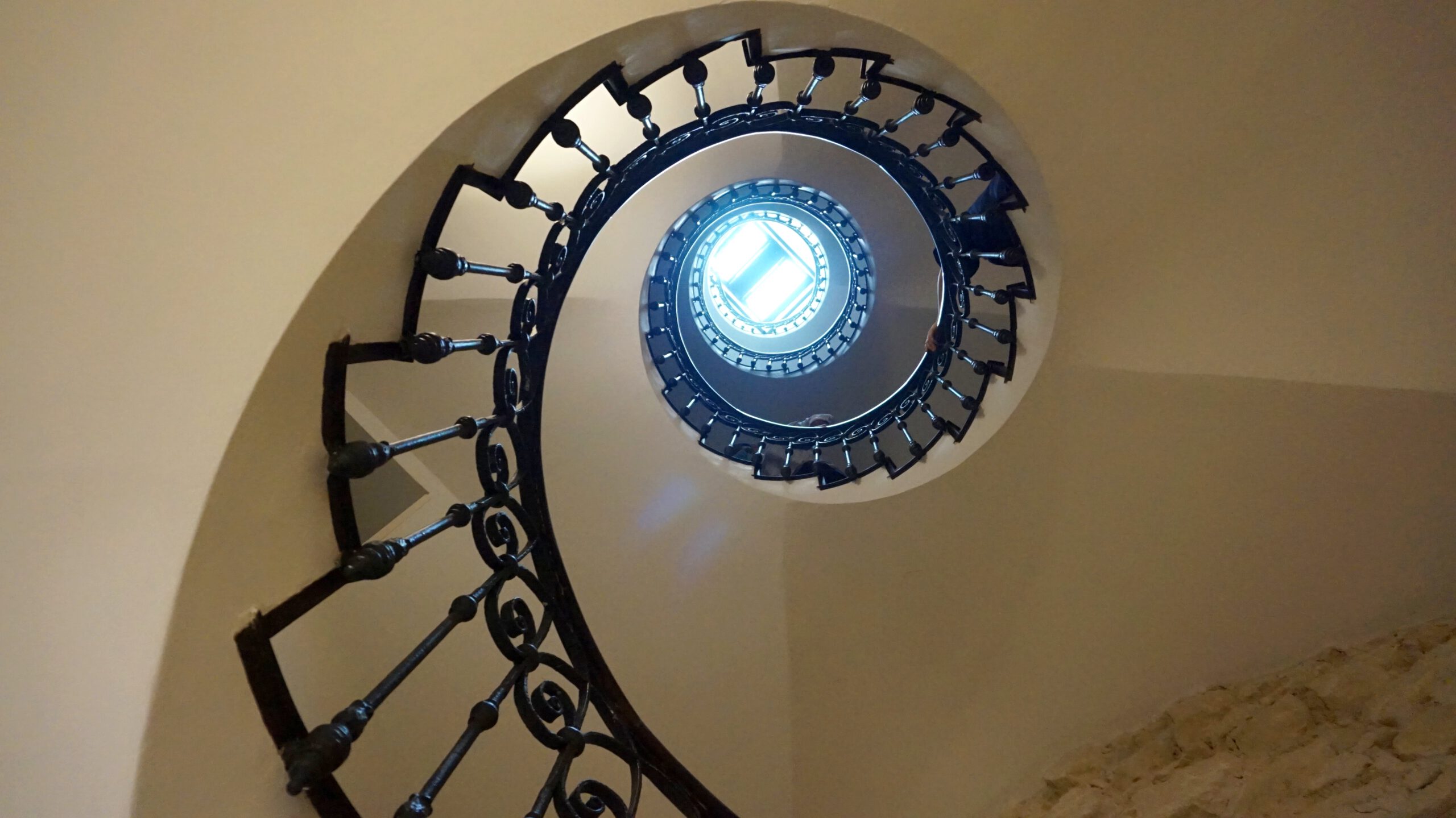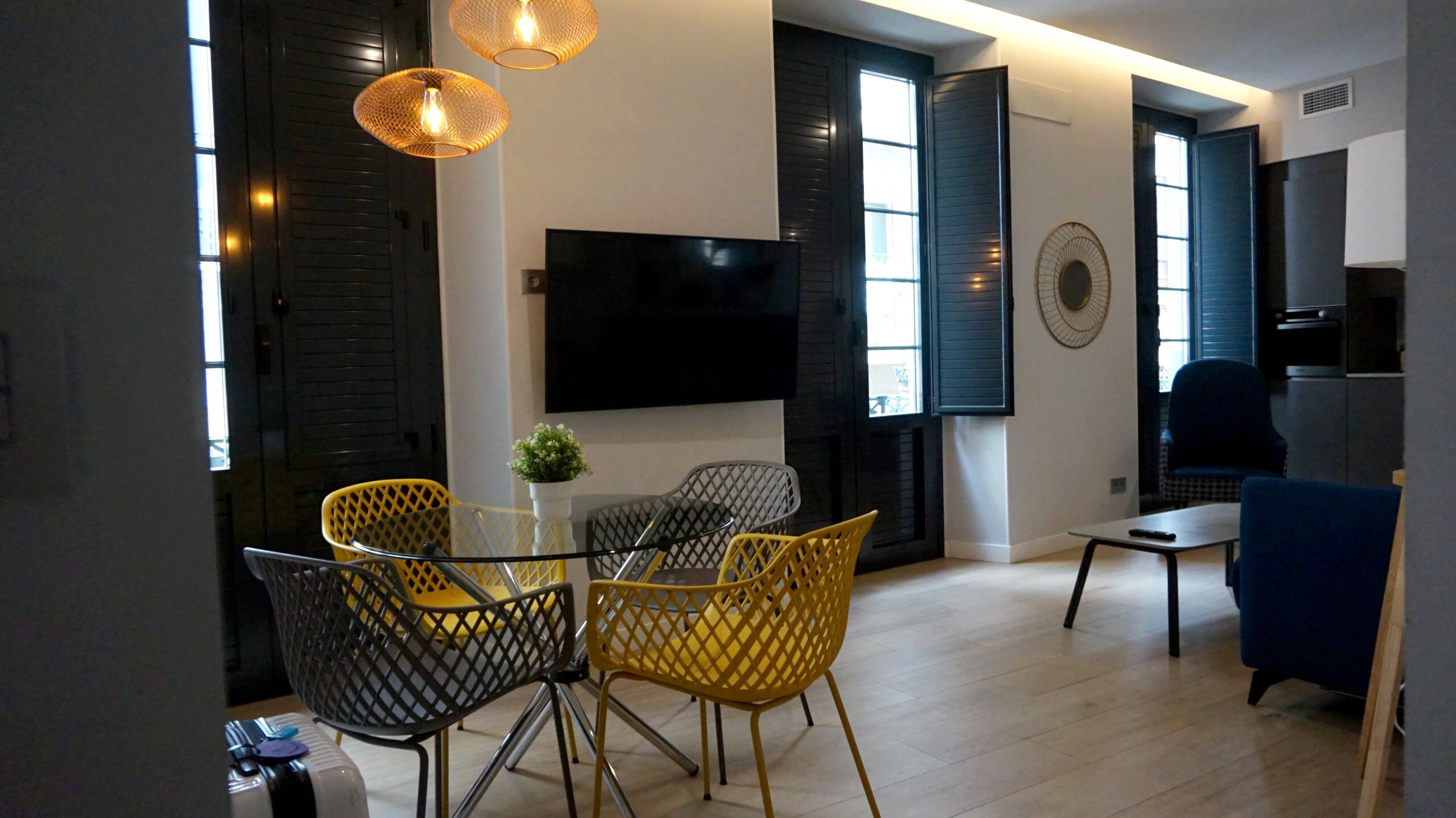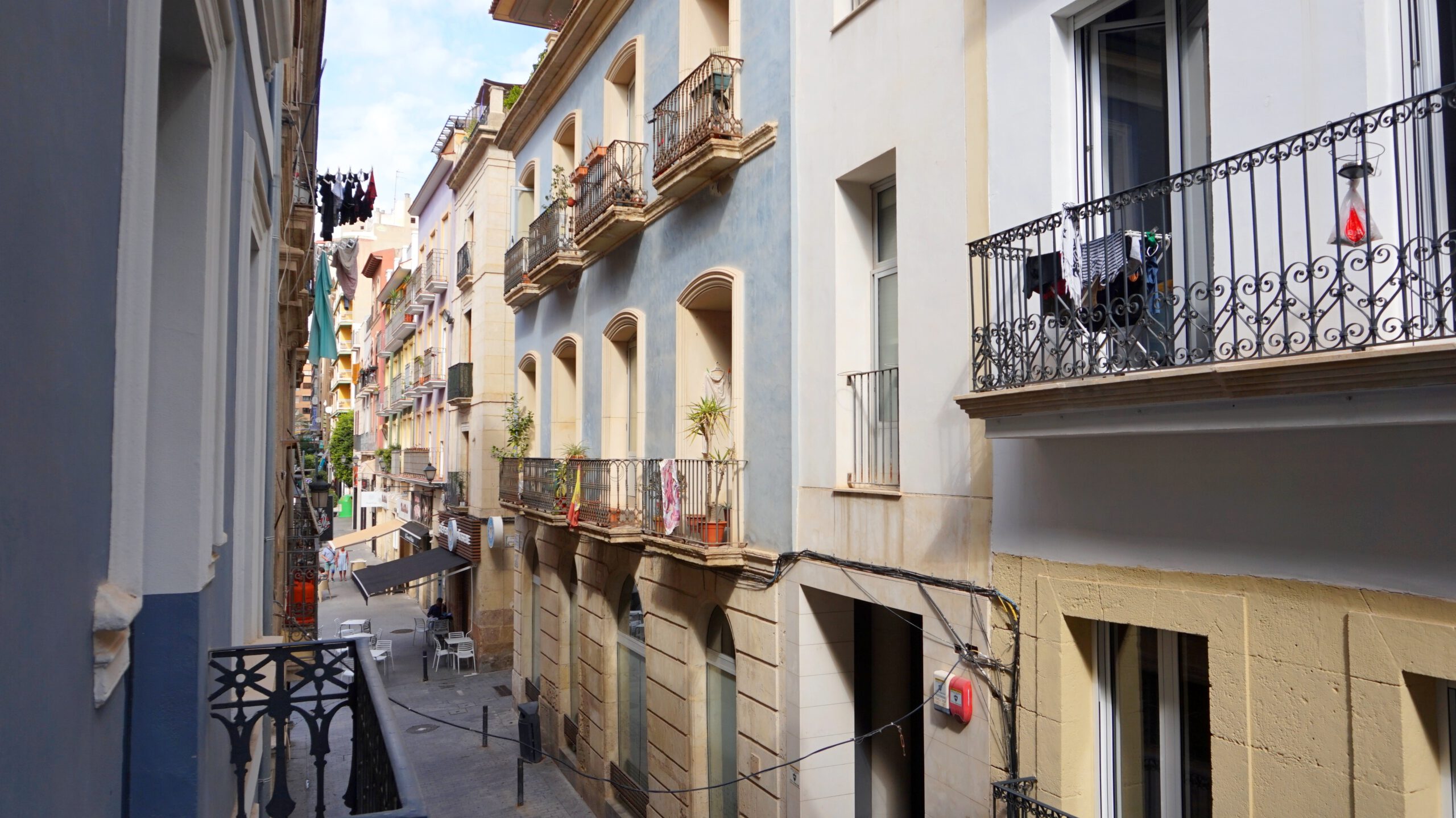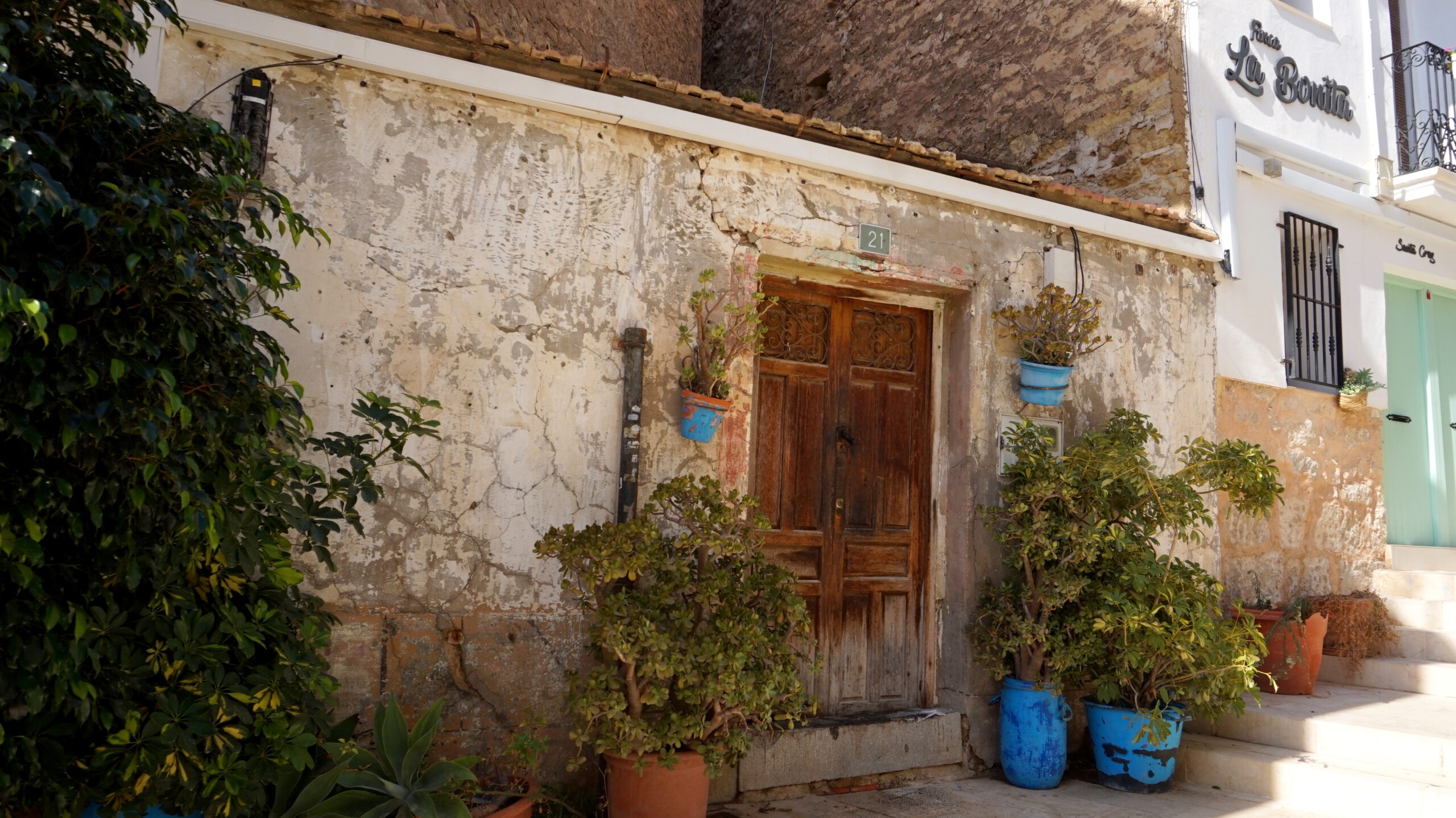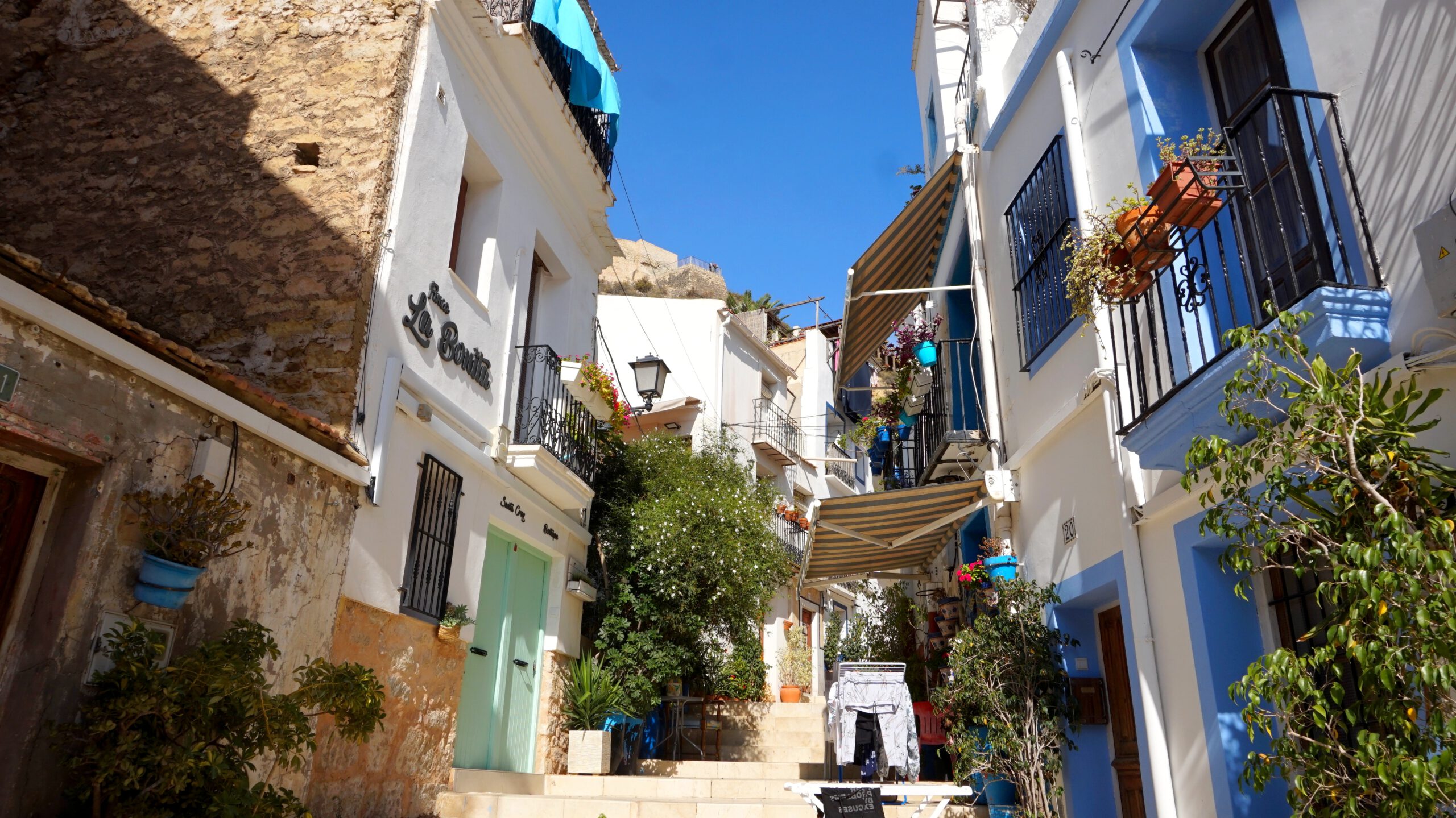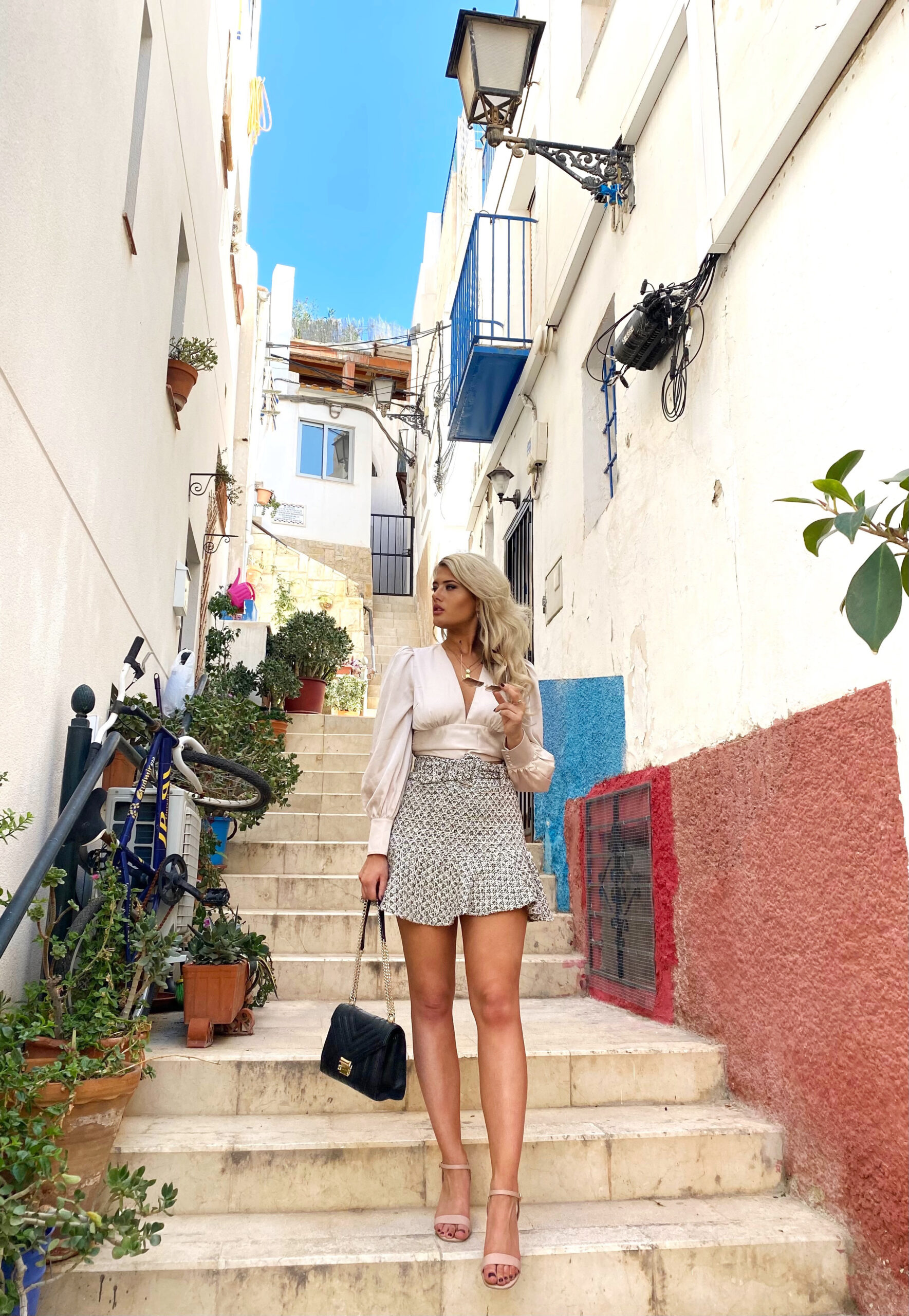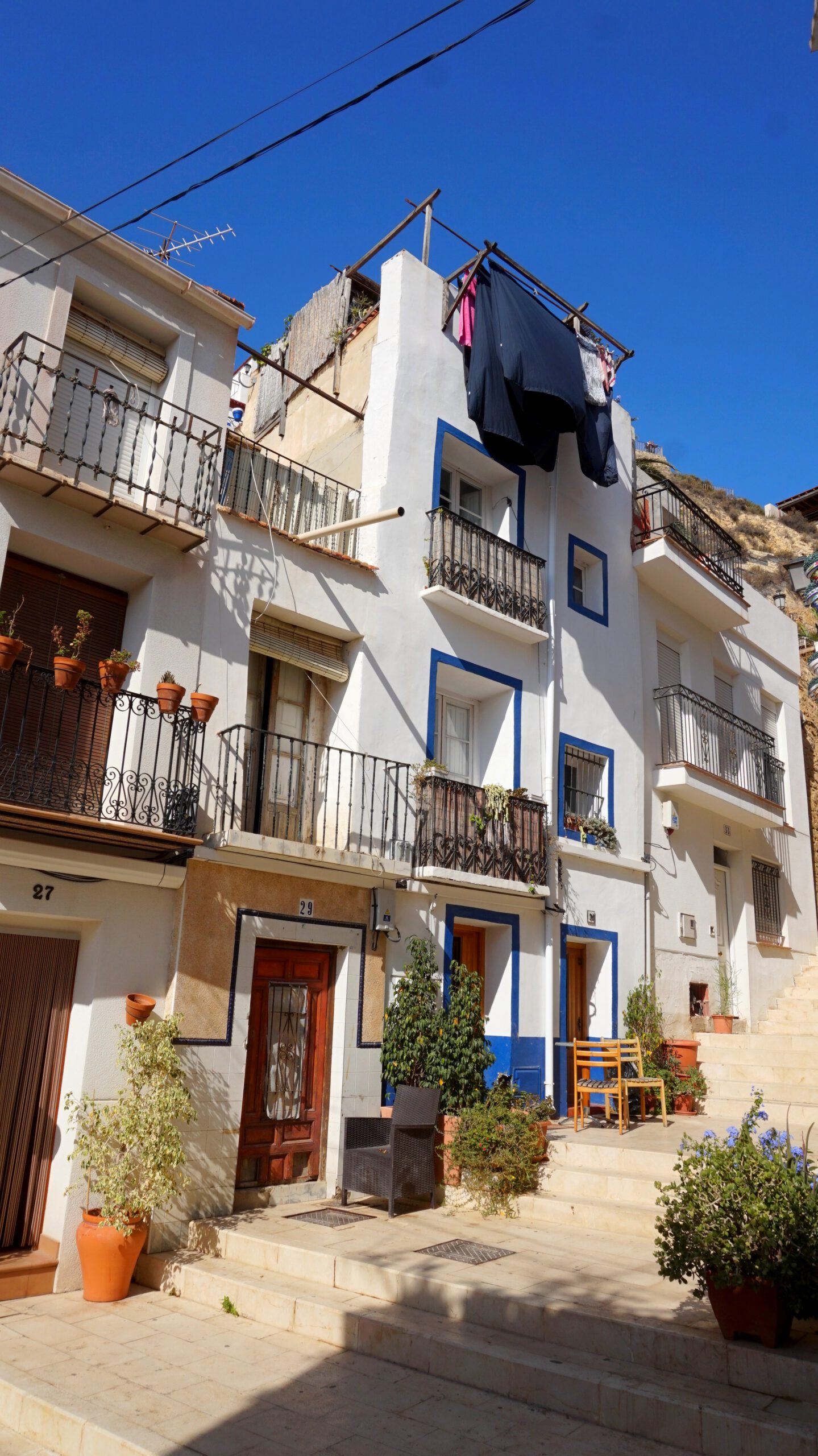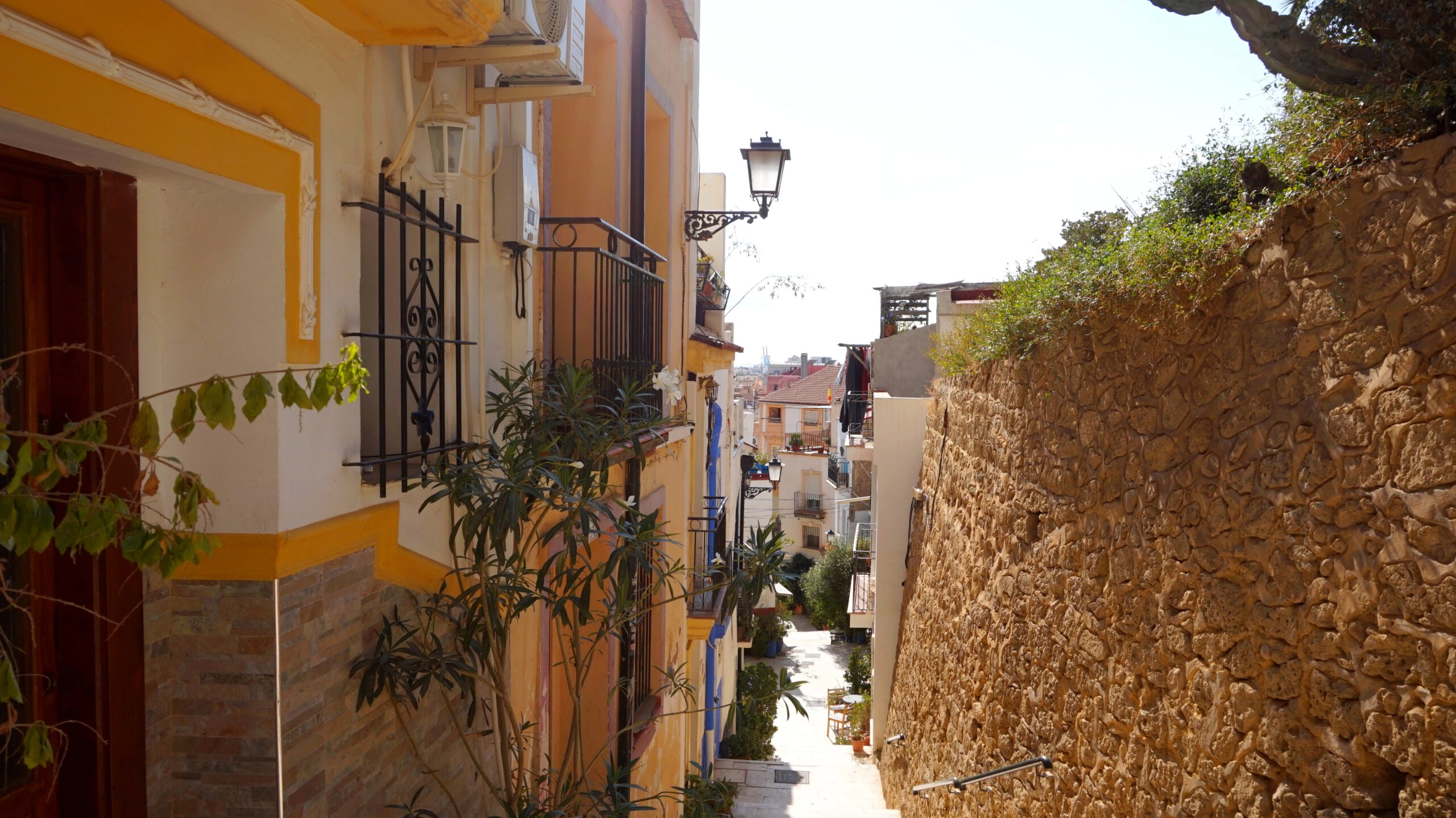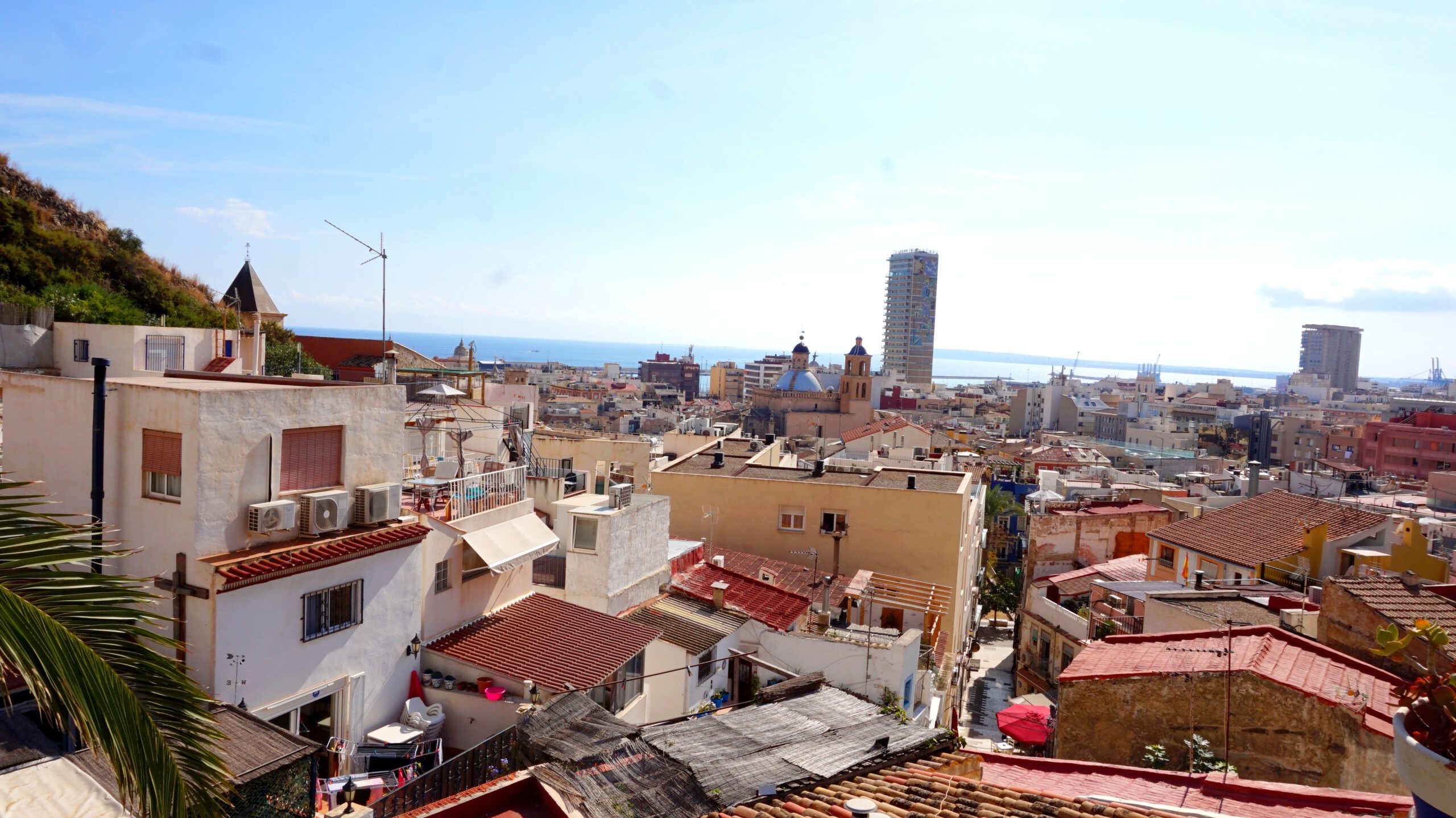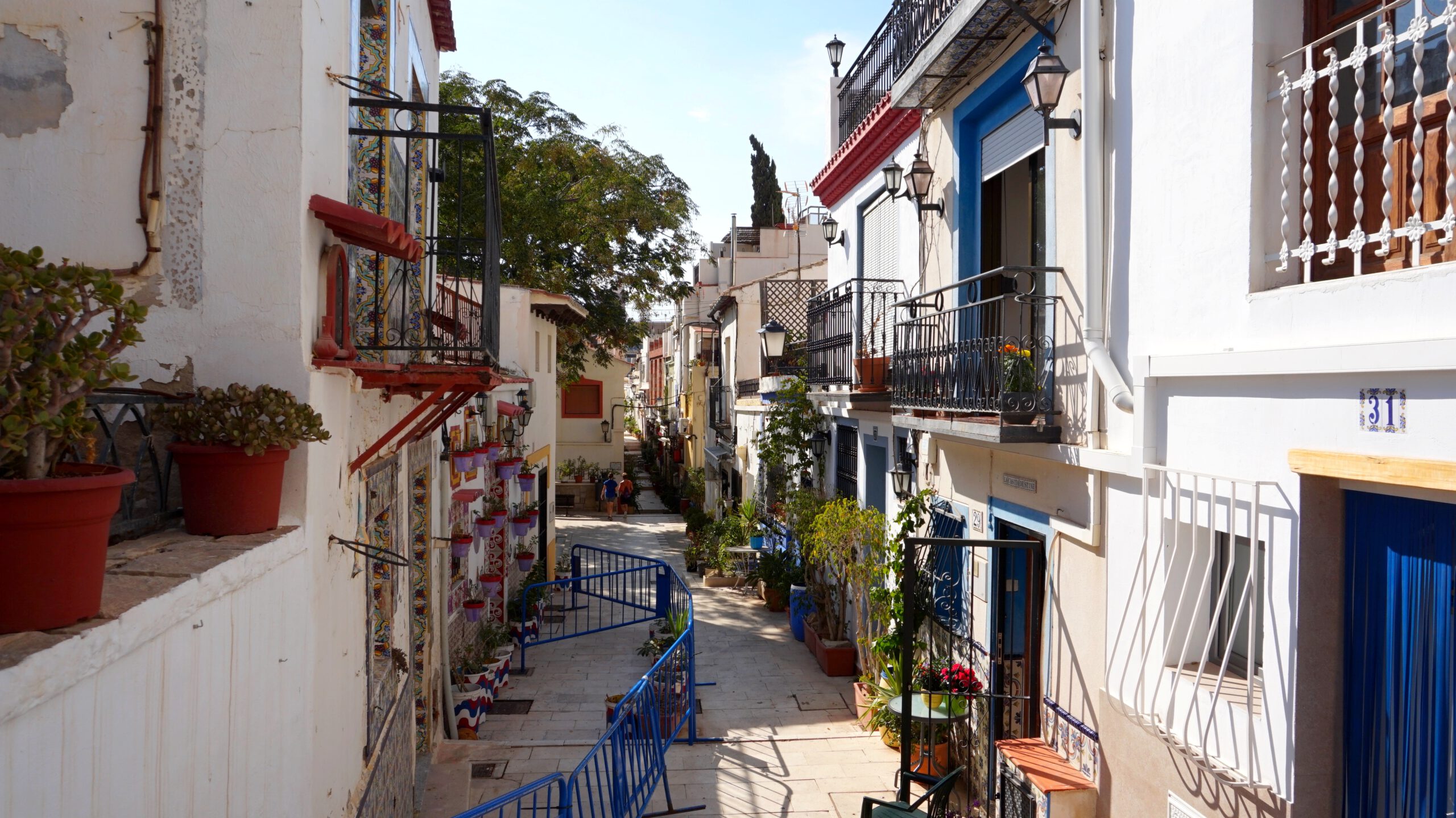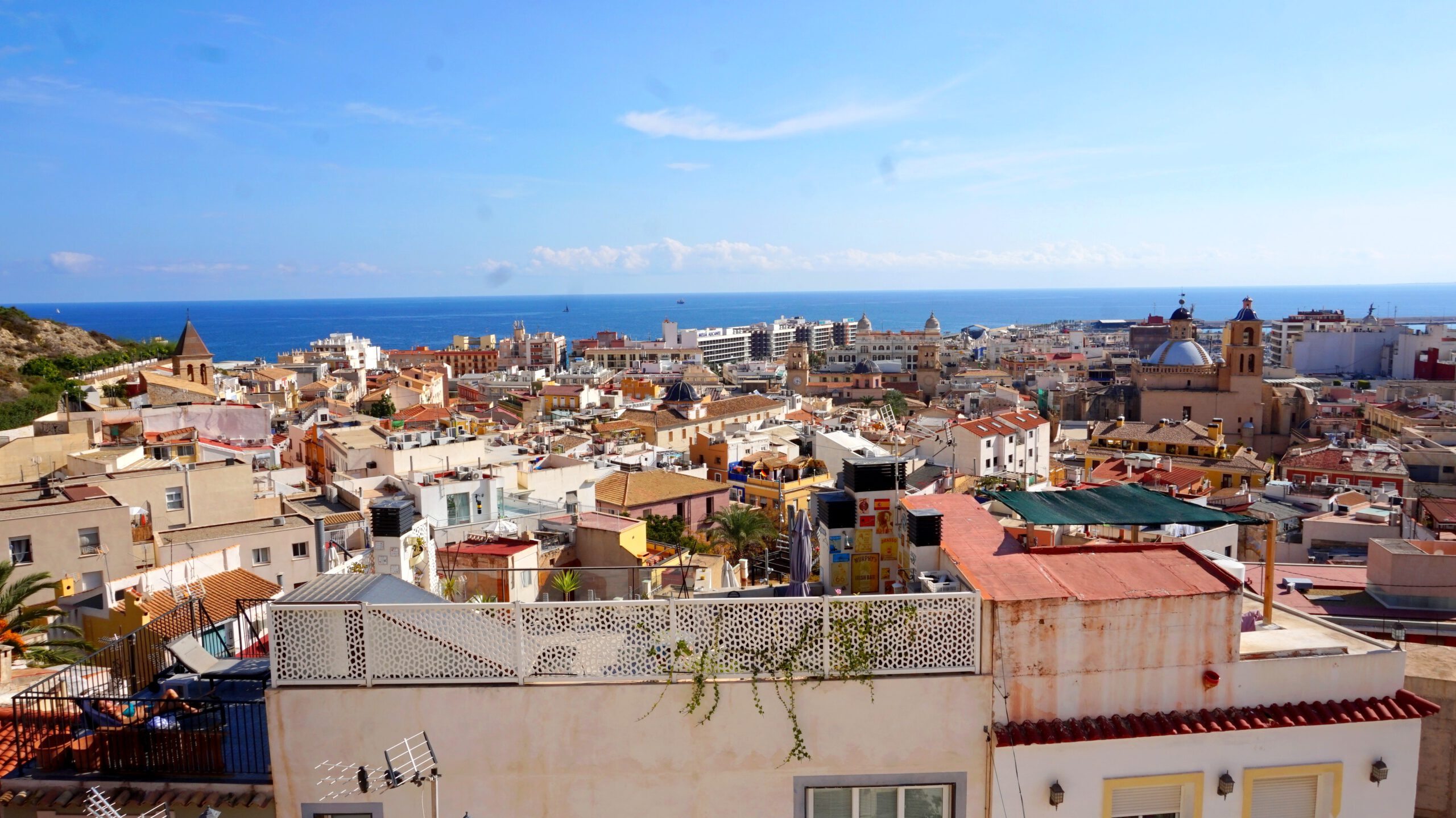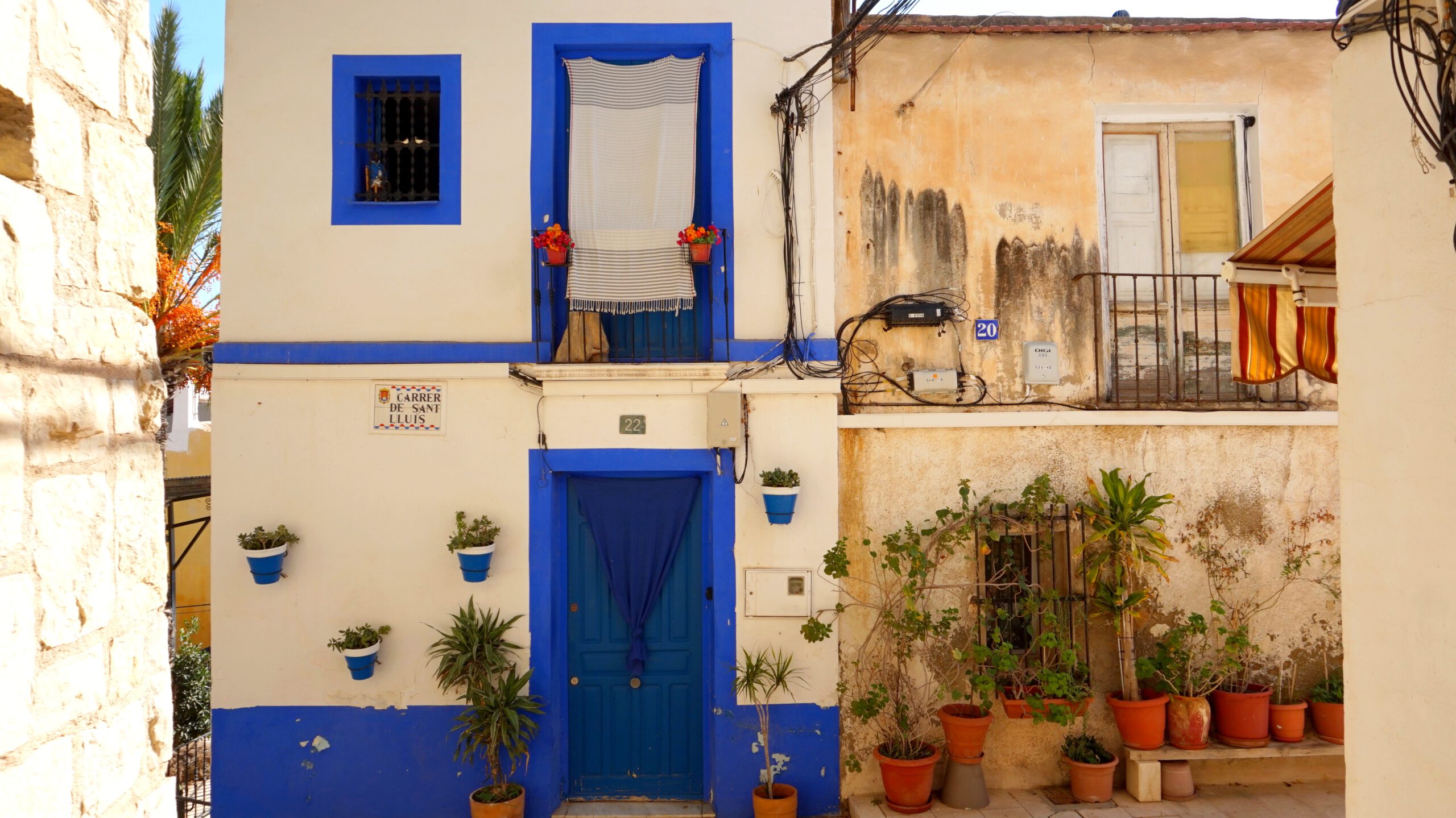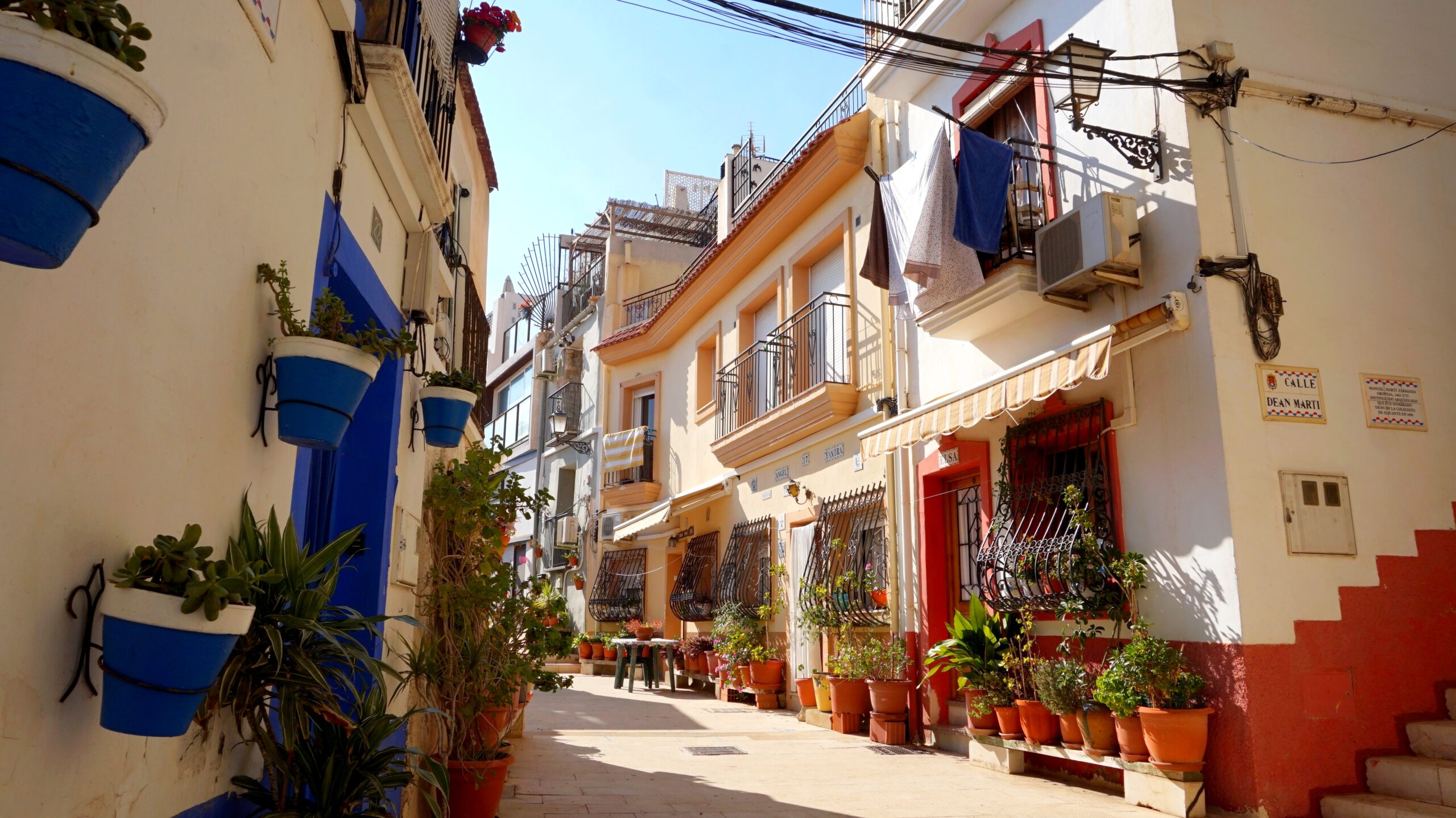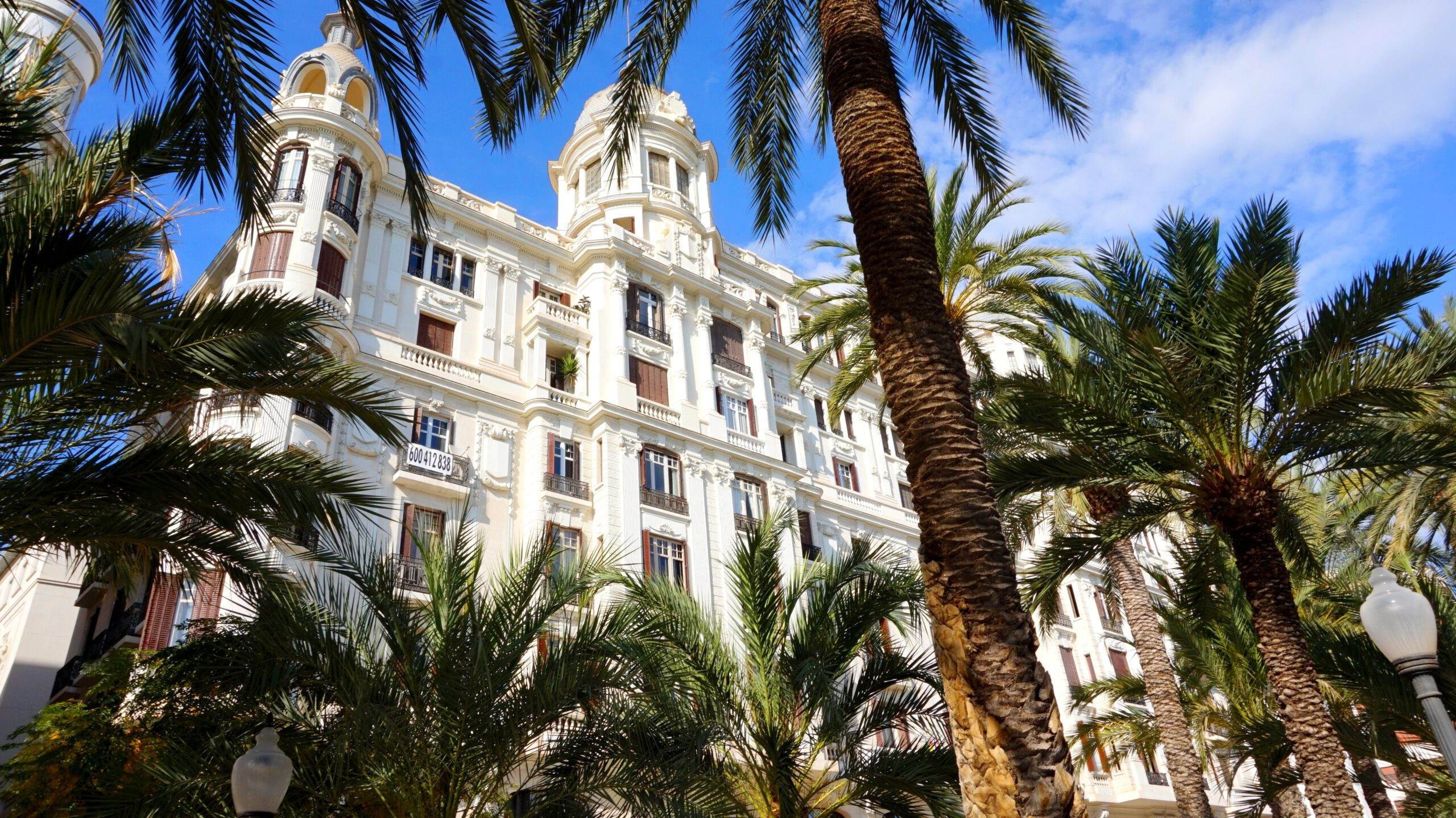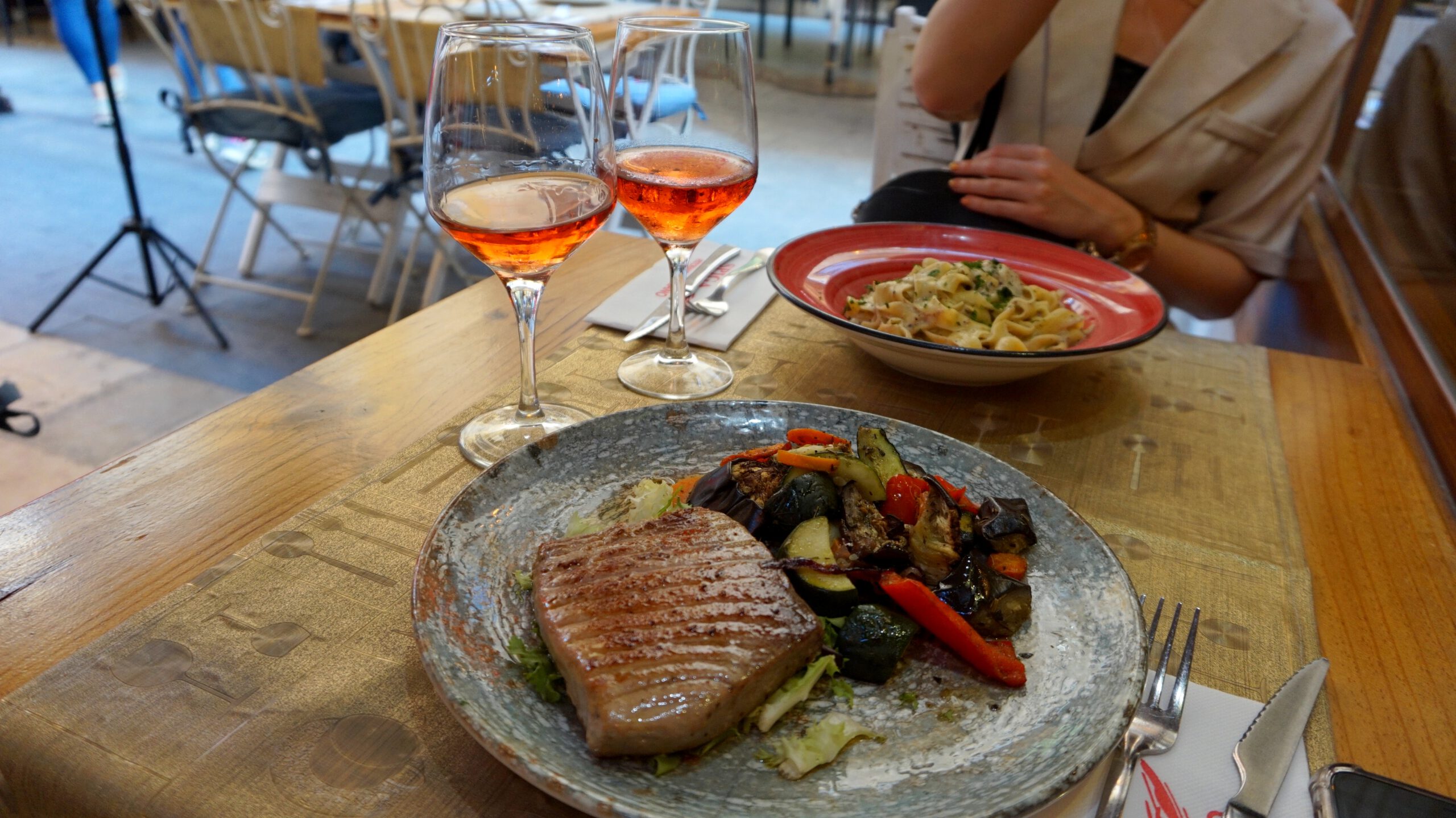 Day 2 we had brunch at Sip and Wonder at the end of the morning. Very affordable, a nice place and nice menu! It also had friendly staff and a relaxed atmosphere. Renting a bike was also quite a challenge and after several attempts we failed during our entire trip. In my opinion, cycling is a great idea to do during city trips and I enjoy doing it. Later that day we went for a coffee by the sea and went for a walk through the same streets as yesterday, to finally arrive at Castillo de Santa Barbara. This castle has beautiful views of the city, but is quite a walk. So don't put on (block) heels like I do ;). If you have a few hours to spare and fancy a good walk, I definitely recommend visiting this castle. Chantal and I then had a drink at the same place and eaten bruschettas with a nice view. After changing clothes in our apartment, we decided to go out for dinner. The square where we had dinner is called Plaza Santisima Faz. This square is very cozy and the restaurants are good too! Because we were asked to wait awhile, we were given cava on the house. How fun! I had delicious Tagliatelle Carbonara – one of my favorite dishes. Very nice to spend an evening here!
Dag 2 waren we aan het einde van de ochtend gaan brunchen bij Sip and Wonder. Prima betaalbaar, leuke plek en leuke menukaart! Verder ook vriendelijk personeel en een relaxte sfeer. Een fiets huren was overigens ook een hele uitdaging en na meerdere pogingen niet meer gelukt tijdens onze hele trip. Fietsen is in mijn ogen wel een top idee om te doen tijdens citytrips en doe ik dan ook graag. Later die dag zijn we een koffietje gaan drinken bij de zee en nog wat gaan wandelen door dezelfde straten als gisteren, om uiteindelijk uit te komen bij Castillo de Santa Barbara. Dit kasteel heeft prachtig uitzicht over de stad, maar is een behoorlijke tocht. Trek dus niet zoals ik (blok) hakken aan ;). Mocht je een paar uur te besteden hebben en zin hebben in een goede wandeling, raad ik dit kasteel zeker aan om te bezoeken. Chantal en ik hebben op diezelfde plek daarna een drankje gedronken en bruschetta's gegeten met leuk uitzicht. Na rustig te hebben omgekleed in ons appartement, besloten we uit eten te gaan. Het plein waar we hadden gegeten heet Plaza Santisima Faz. Dit plein is erg gezellig en de eettentjes zijn ook goed! Omdat ons gevraagd werd even te wachten, kregen we vervolgens cava van het huis. Hoe leuk! Ik had heerlijke Tagliatelle Carbonara – een van mijn lievelings gerechten. Heel leuk hier een avondje te zitten!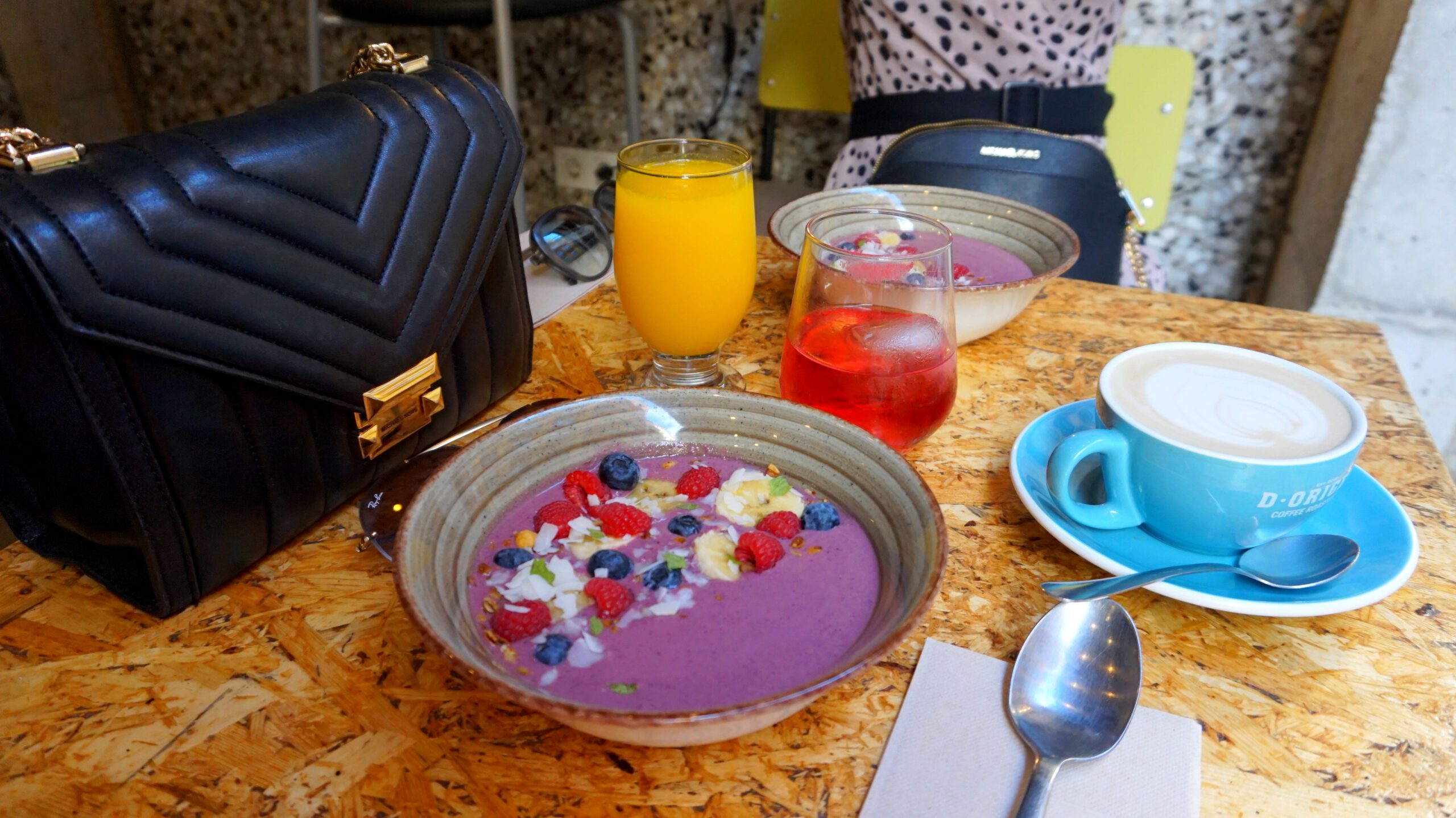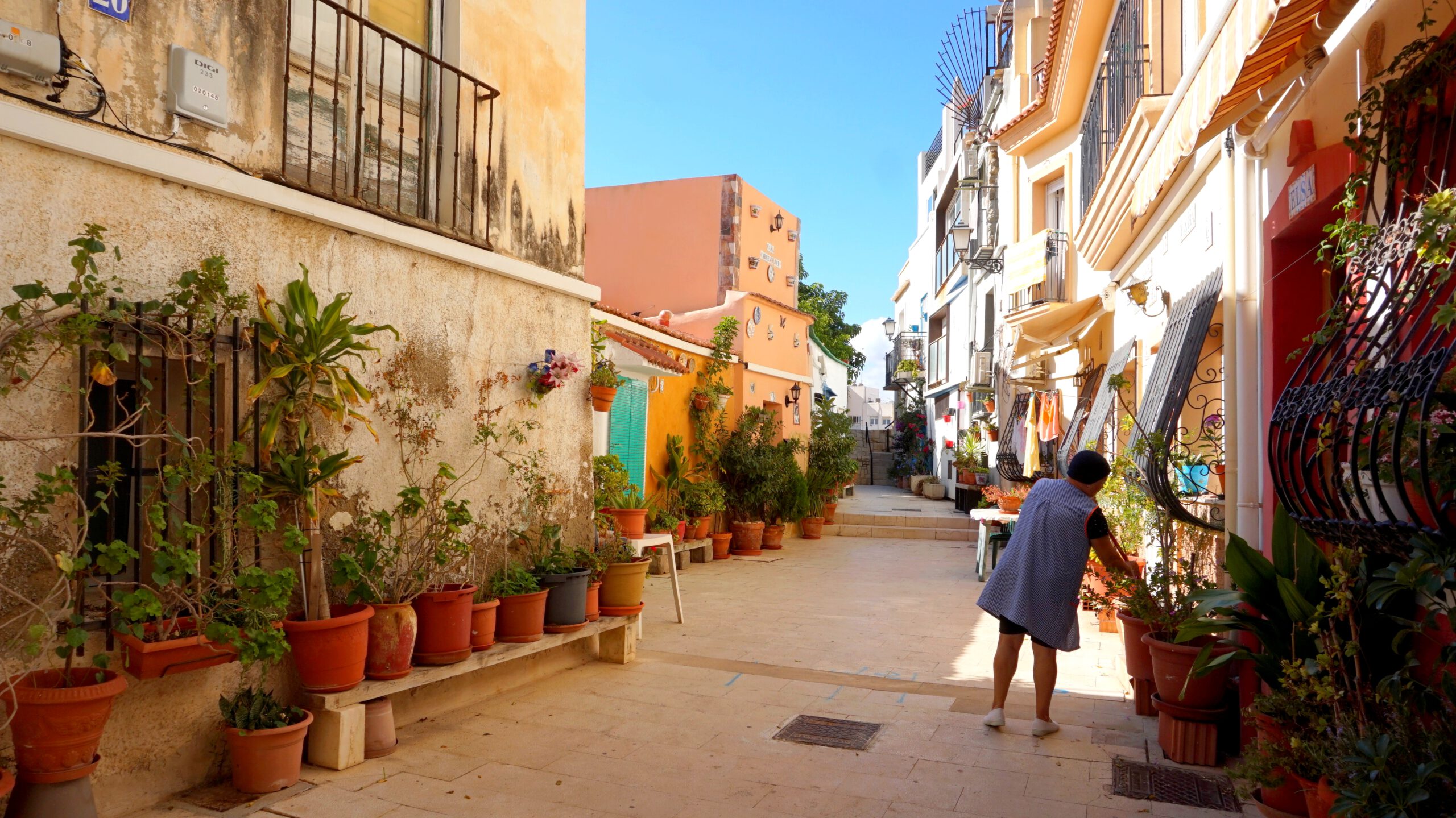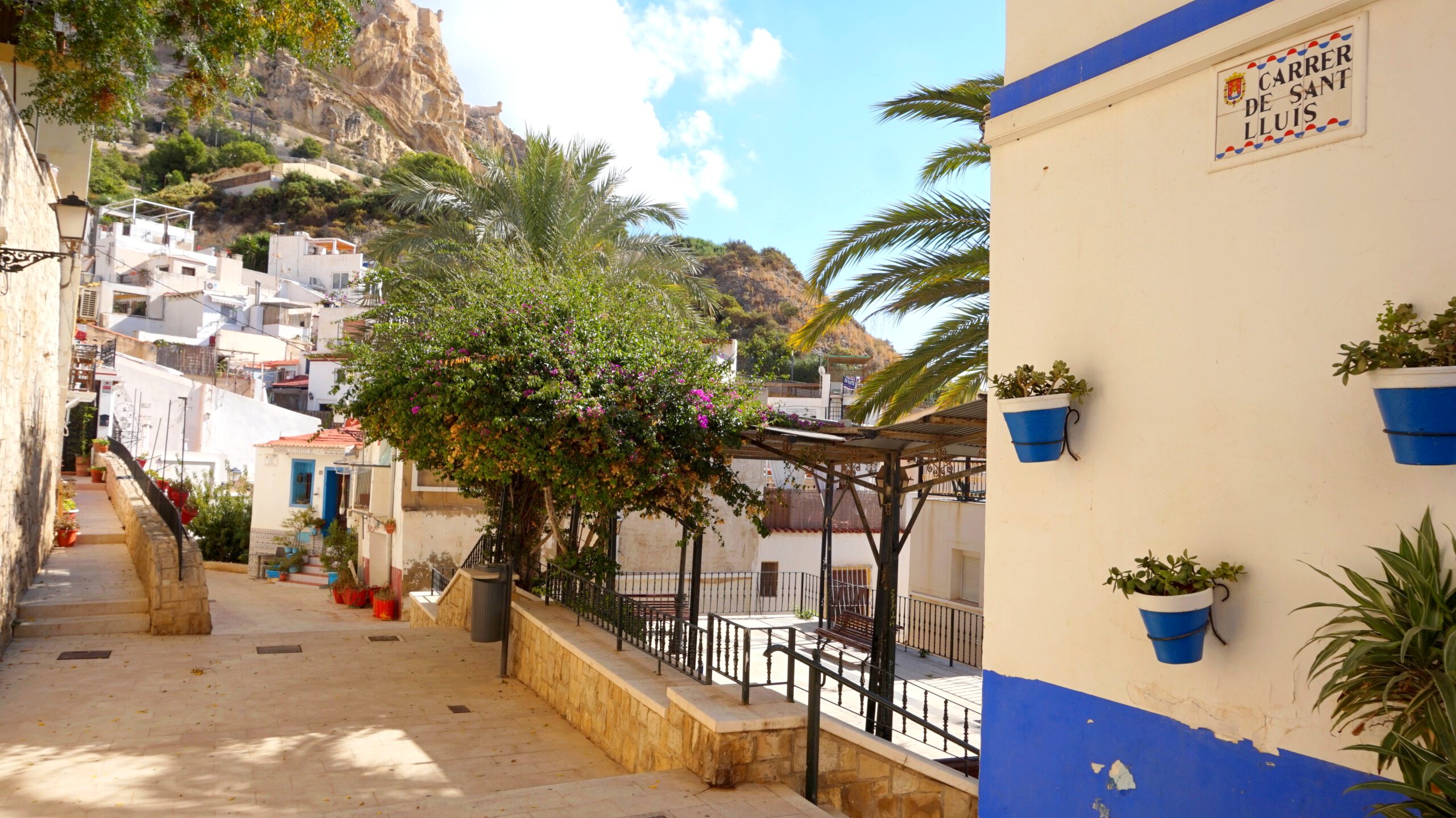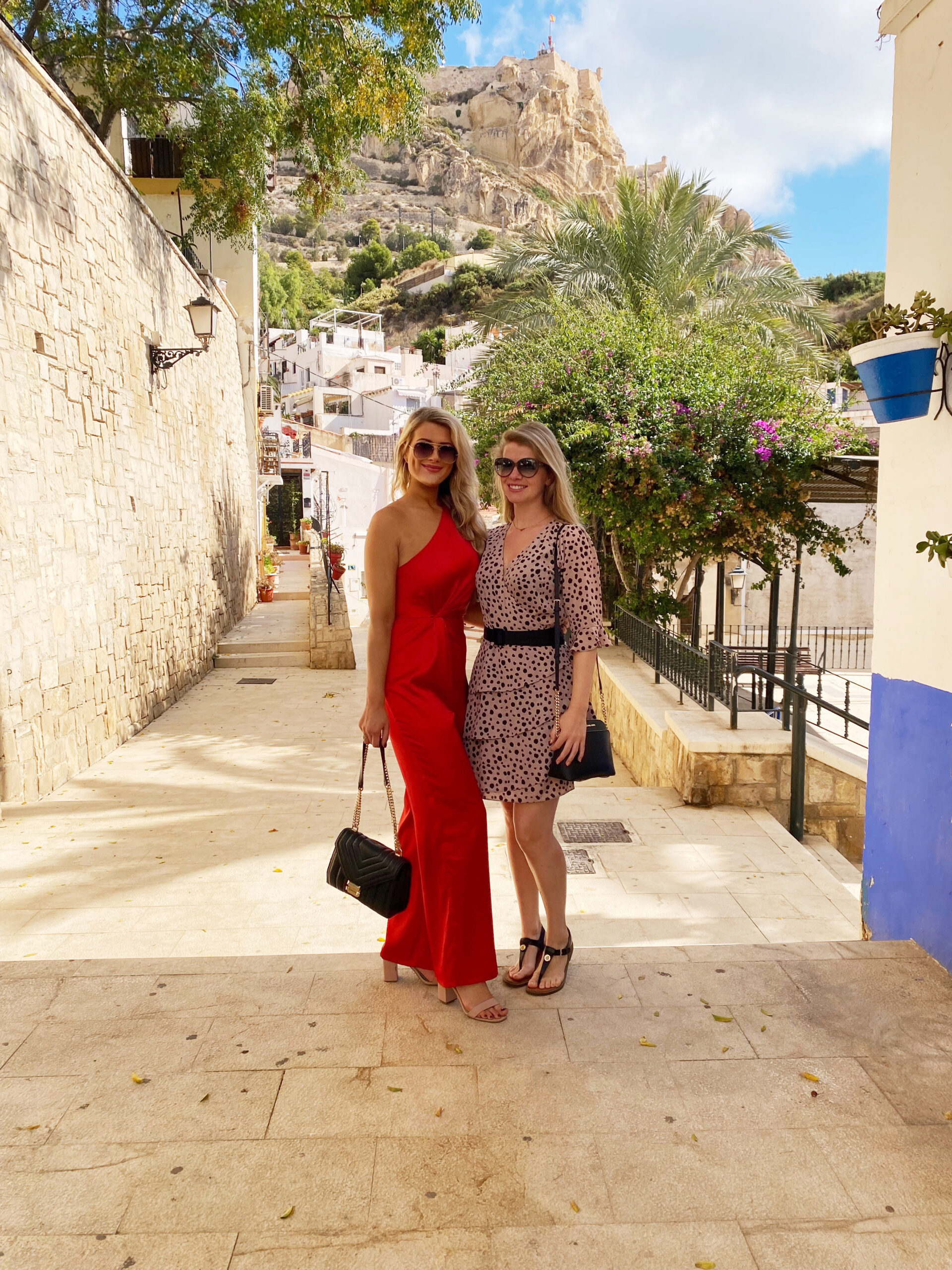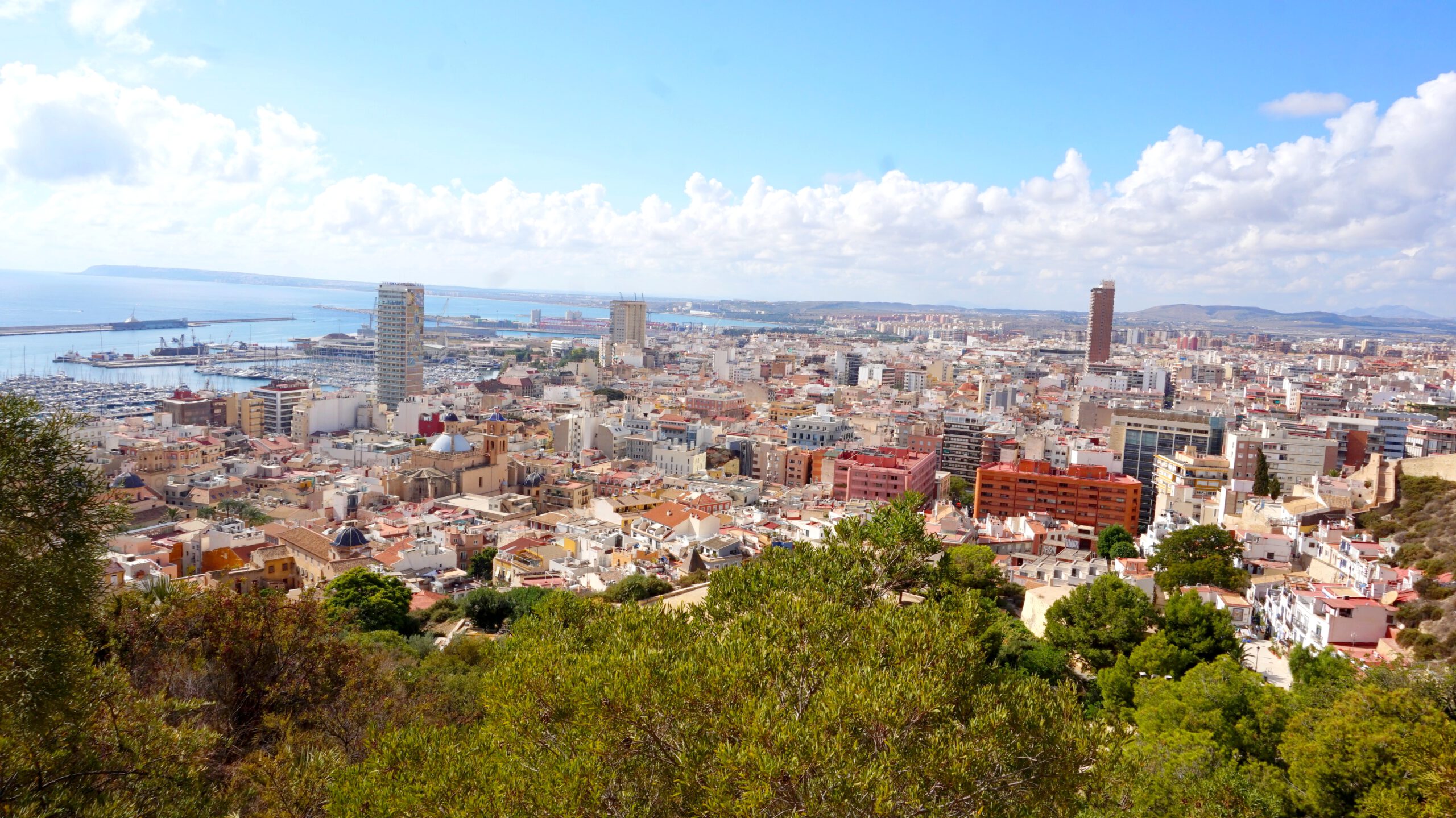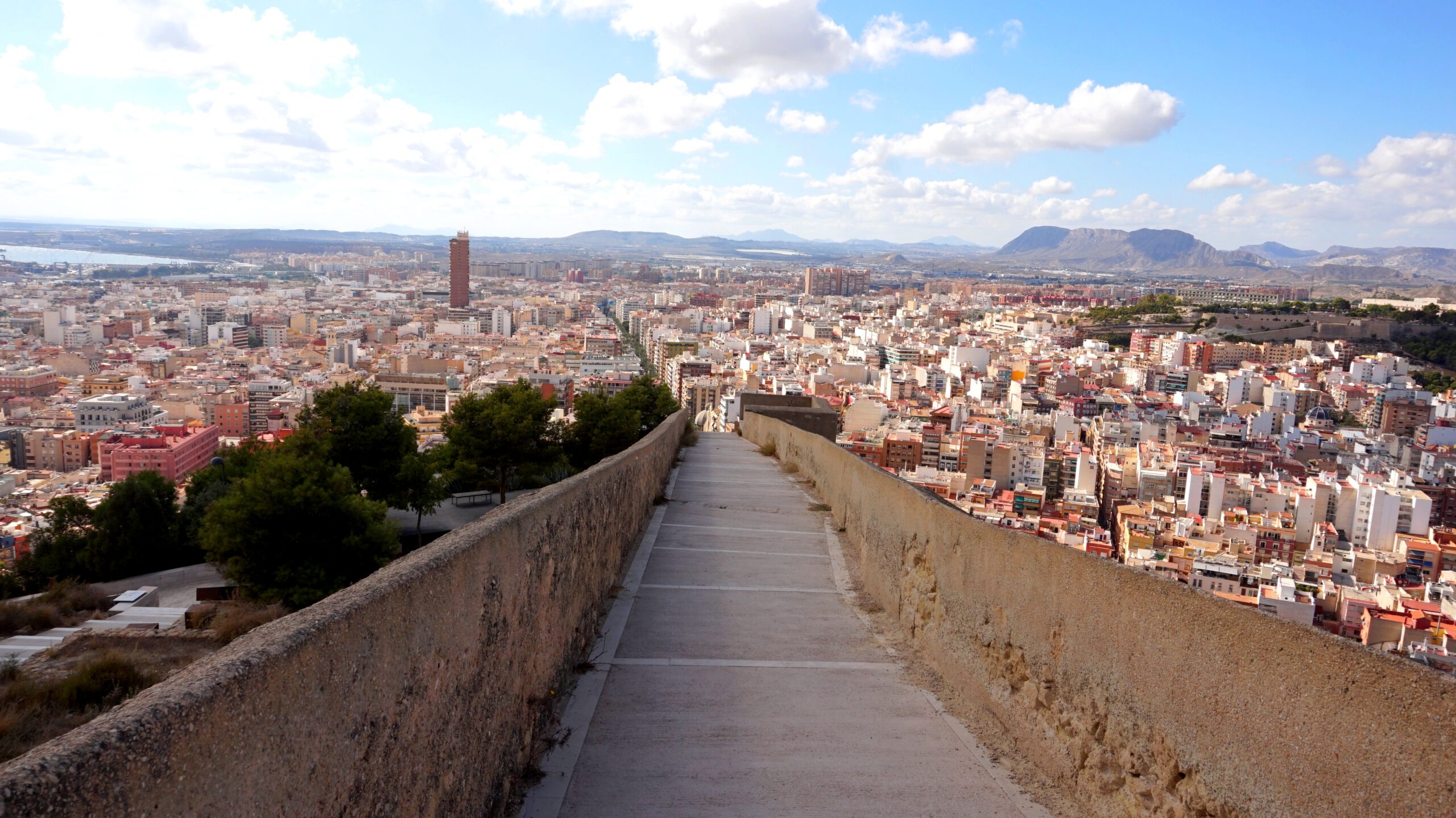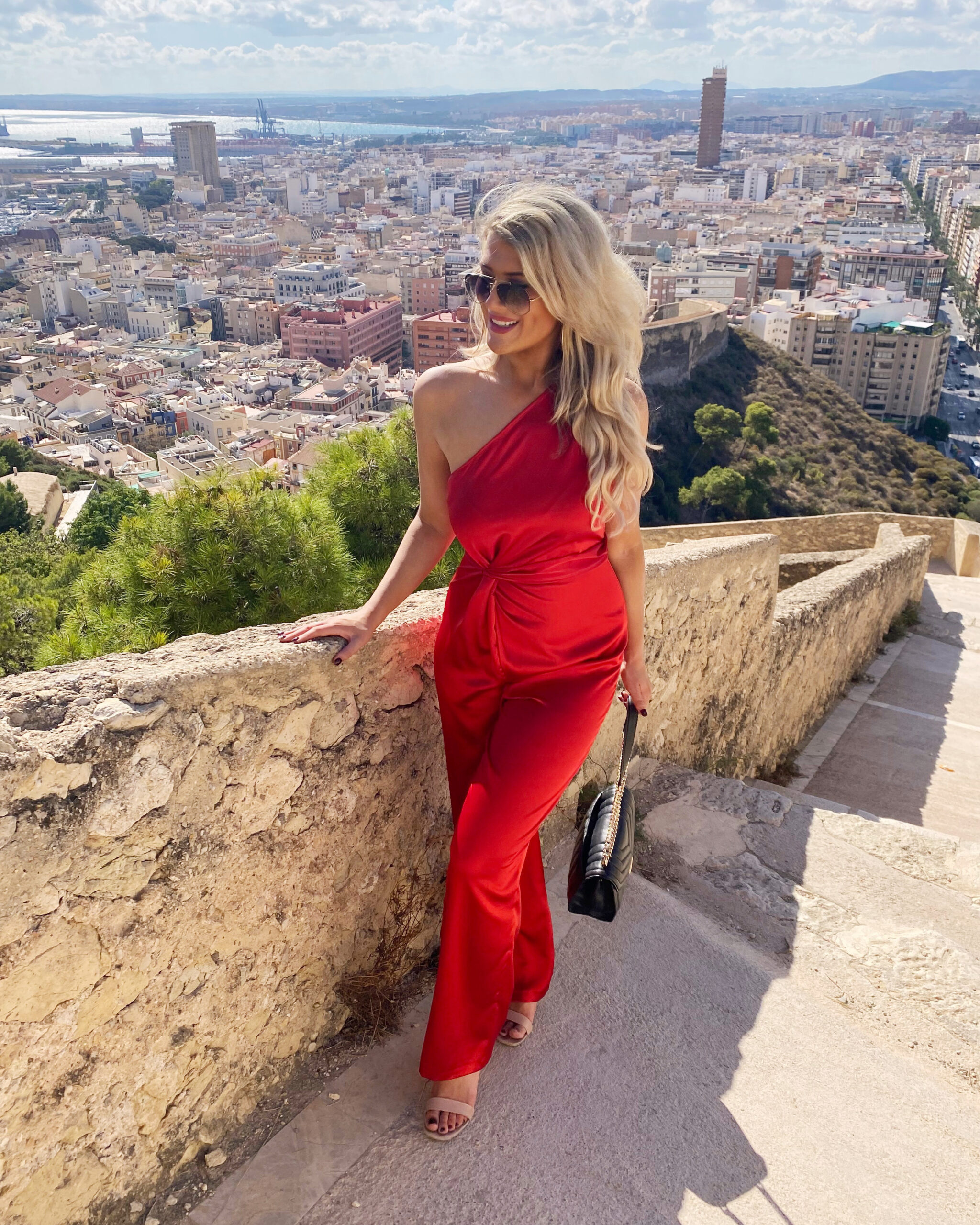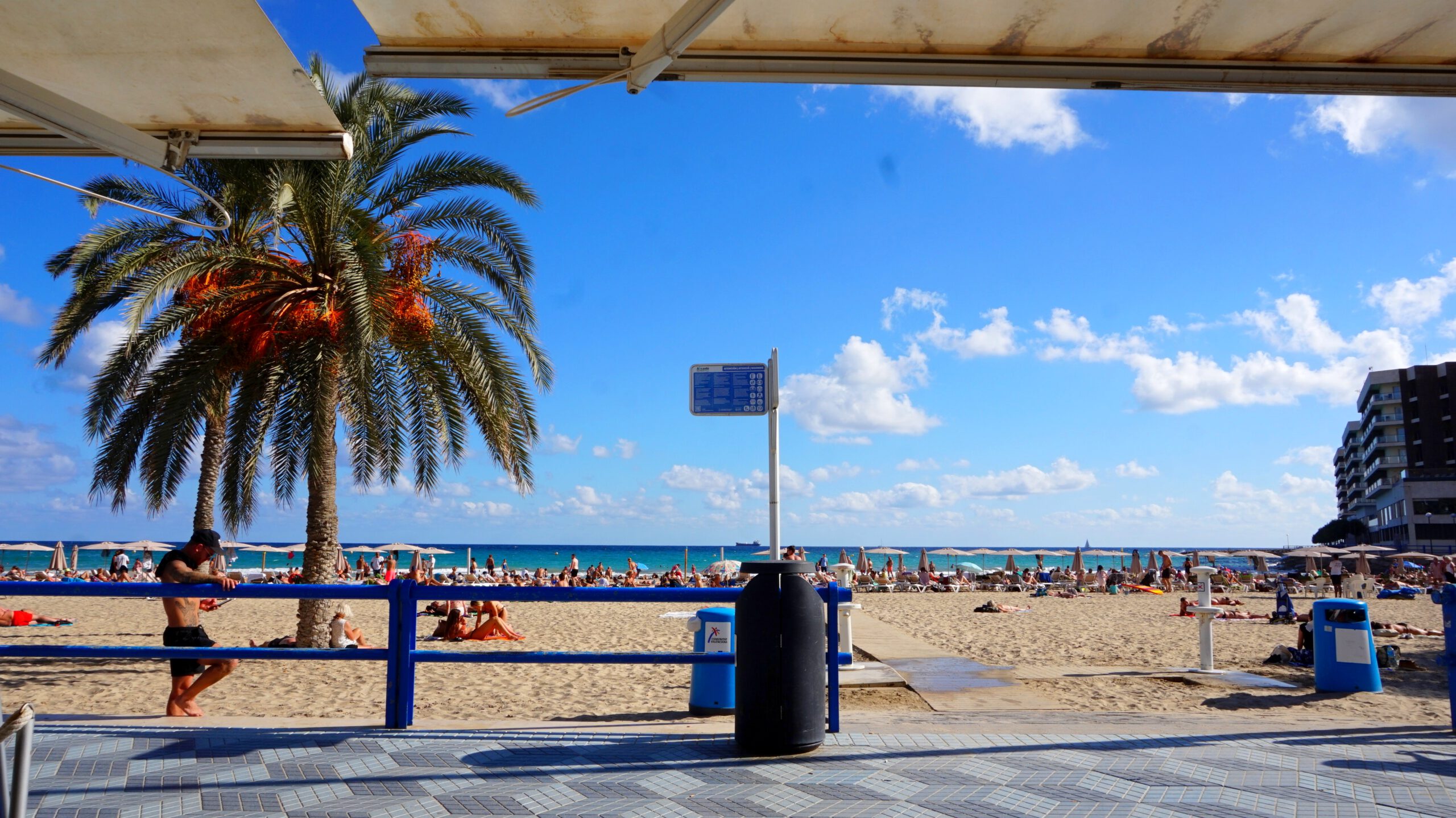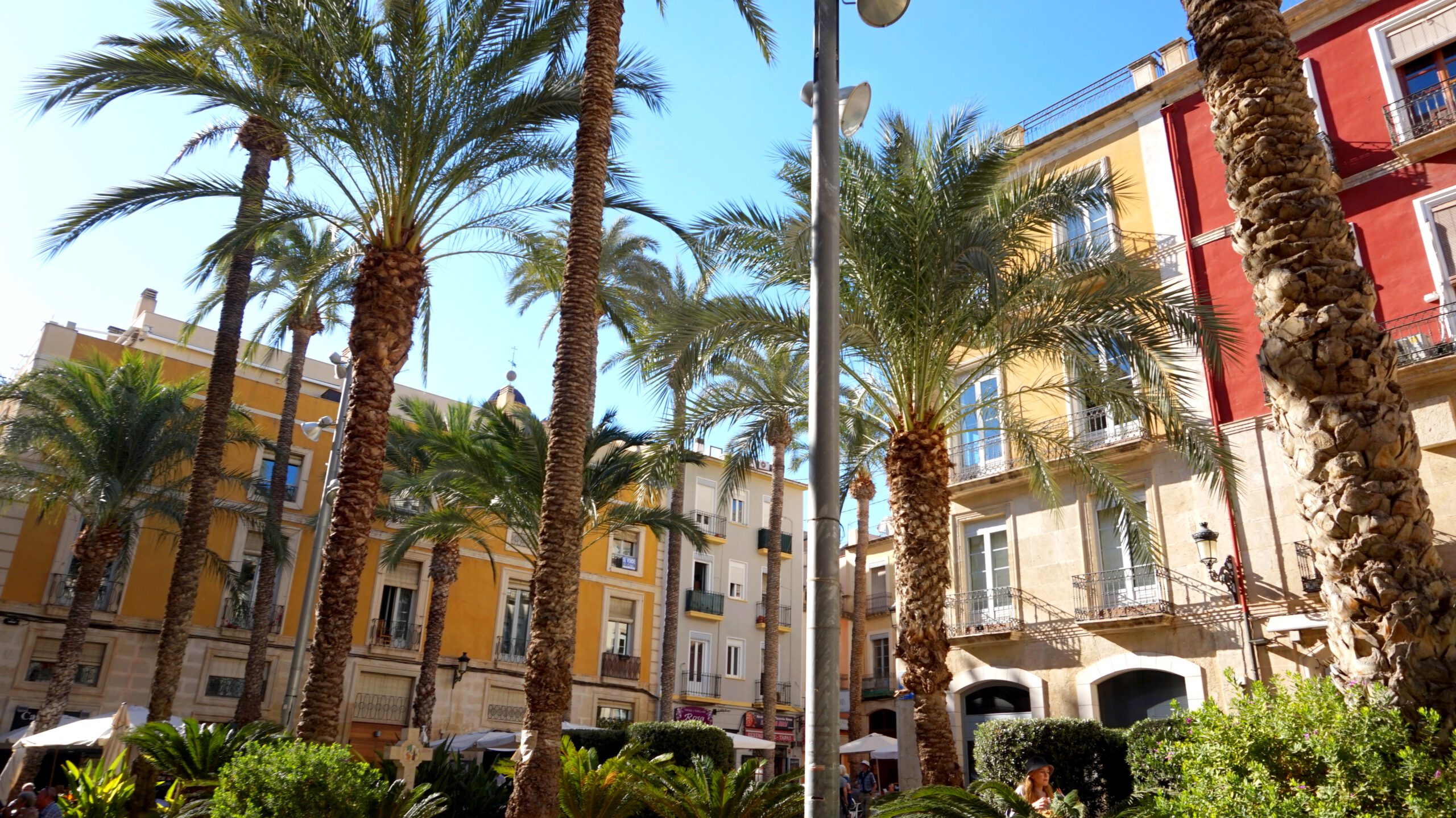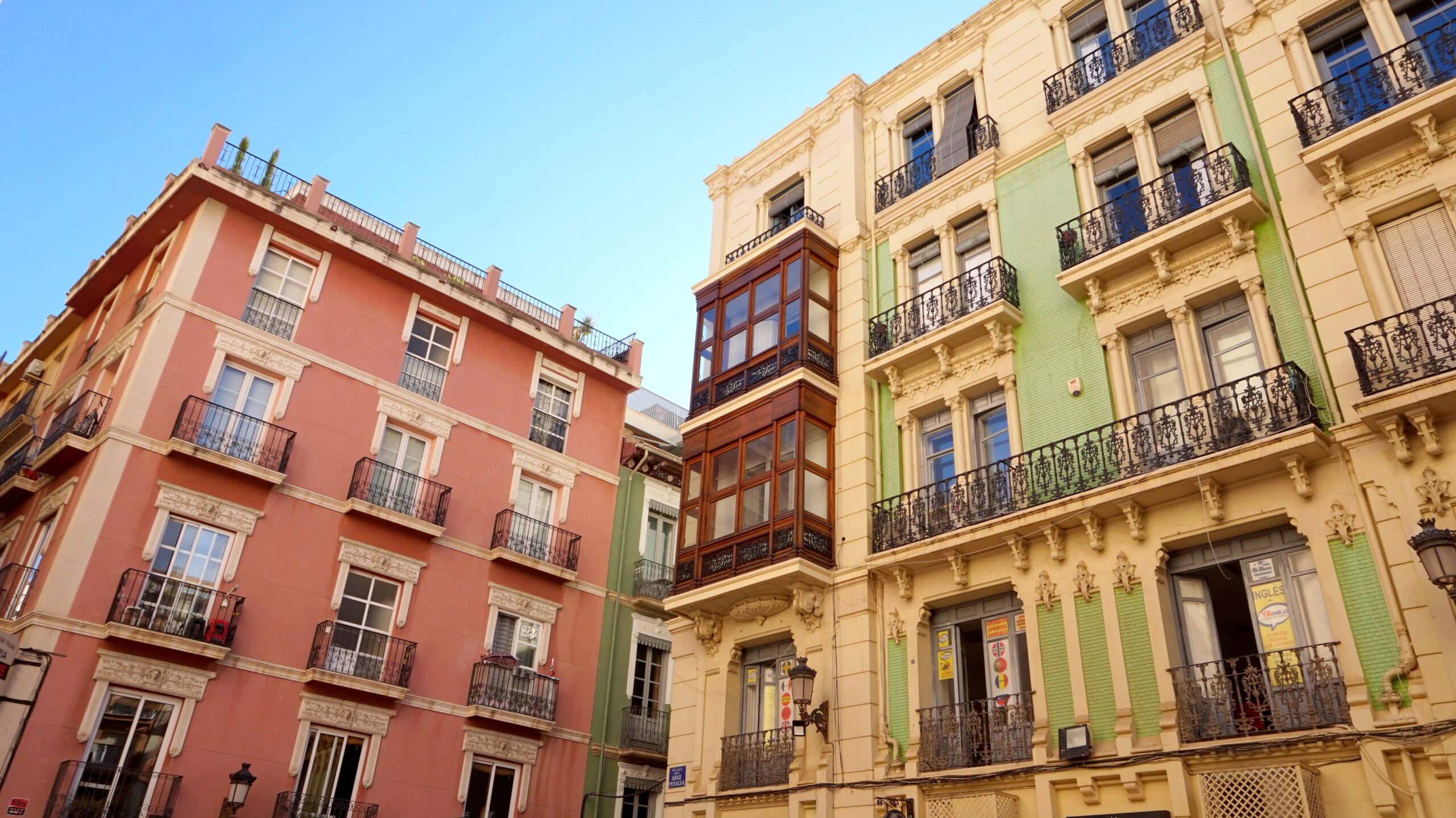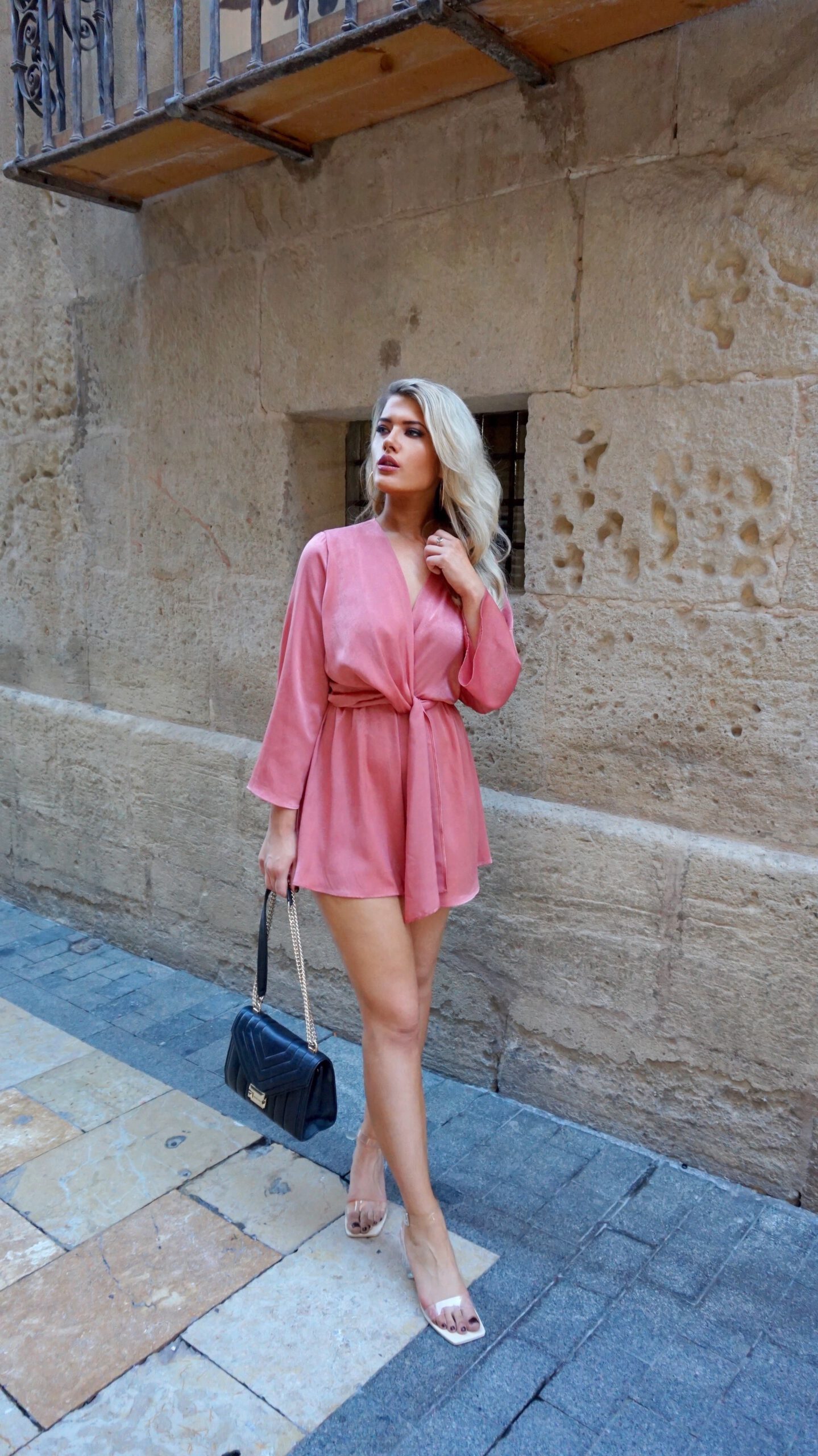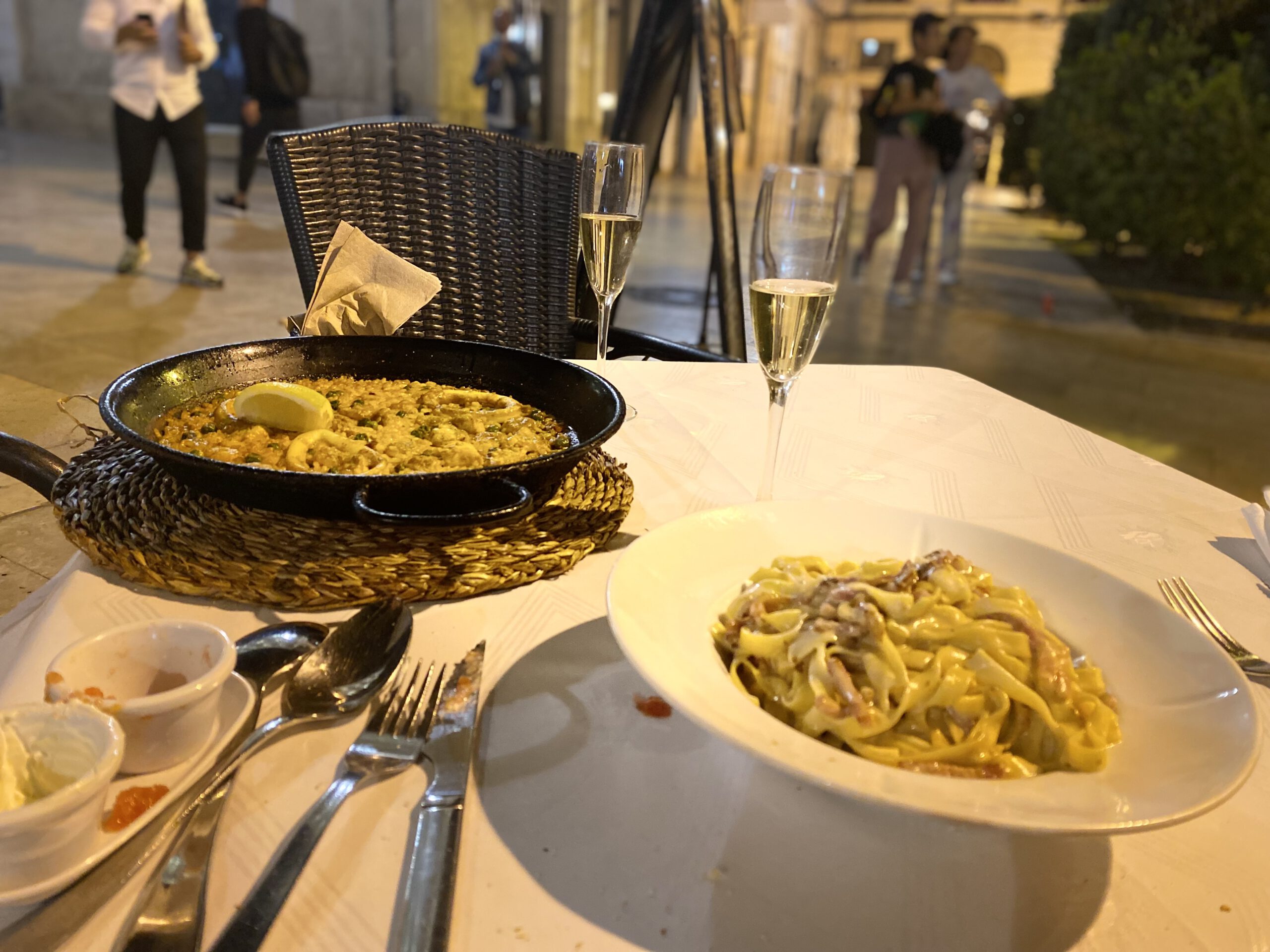 Day 3 we didn't really have many big plans anymore. We didn't have that for this city trip anyway, except for arranging a corona test certificate. We had breakfast at a nice place called Santa Gloria Coffee & Bakery. Nice atmospheric place. At the same time, we were busy looking for a place for a corona test. In principle, you can just call a lot of pharmacies last minute for a quick test of around 25-40 euros with a QR code on paper. After a lot of asking around, we got different names of places through locals, while on Google almost nothing could be found. We had the best milk tea ever at a place called Kambon and got the tip for the test QR there too. This day we mainly walked for hours and did some shopping. Just before we were going back to the airport, we ate black paella at a nice spot by the sea and I tried pink gin tonic.
Dag 3 hadden we eigenlijk niet heel veel grootse plannen meer. Die hadden we voor deze citytrip sowieso niet, op het regelen van een corona testbewijs na voor de terugreis. We hadden ontbeten bij een mooie plek genaamd Santa Gloria Coffee & Bakery. Leuke sfeervolle plek en waren druk opzoek naar een plek voor een corona test. In principe kun je naar een hele hoop 'farmacia´s' gewoon last minute bellen voor een sneltest van rond de 25-40 euro met een QR code op papier. Na veel rondvragen kregen we verschillende namen van plekken via locals, terwijl op google bijna niks te vinden was. We hadden de beste milk tea ooit bij een plekje genaamd Kambon en kregen daar ook de tip voor het testbewijs. Deze dag hebben we eigenlijk vooral weer uren lang gewandeld en wat gewinkeld. Vlak voor we naar de luchthaven terug zouden gaan aten we nog zwarte paella bij een leuk plekje aan de zee en probeerde ik roze gin tonic.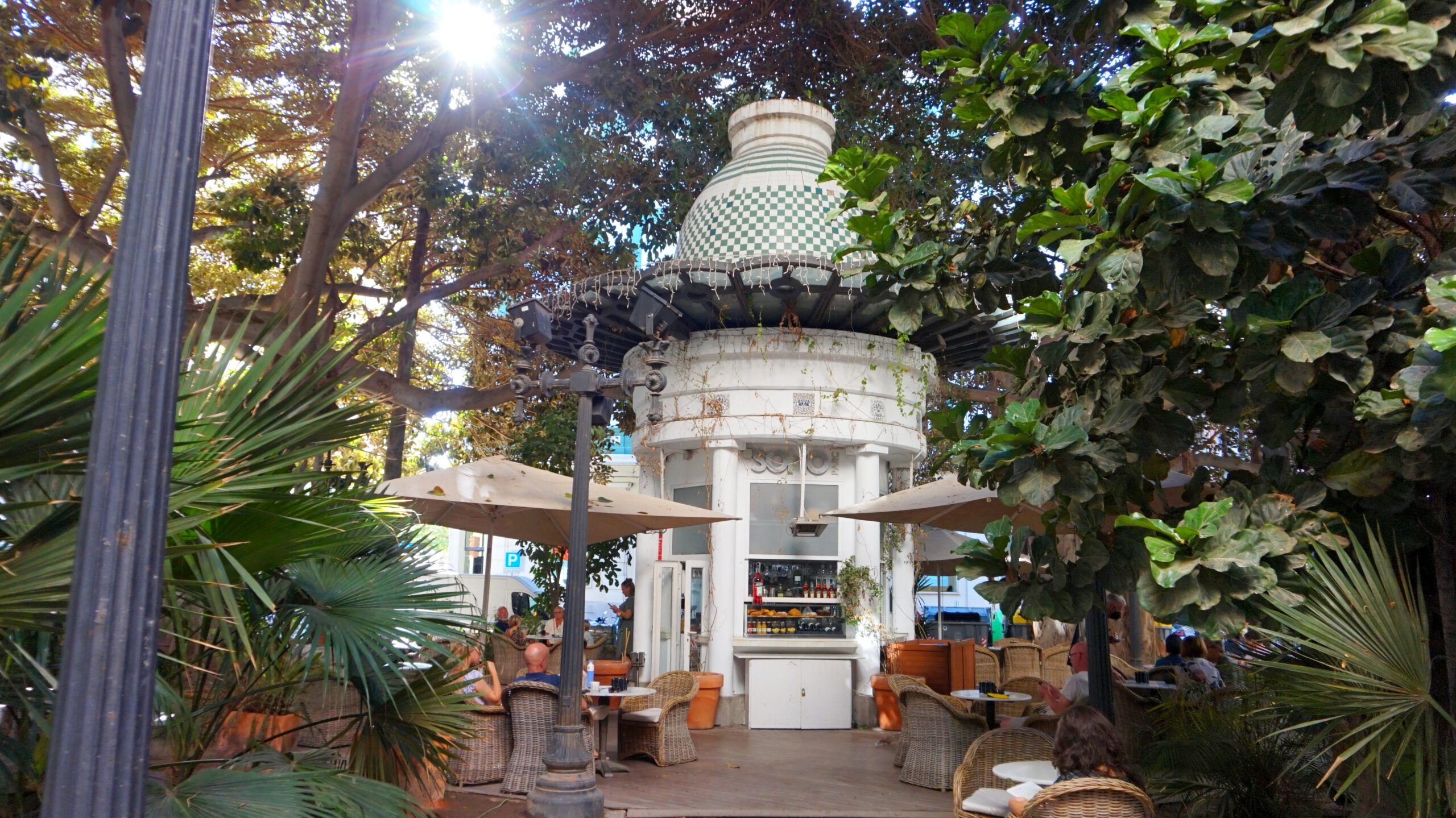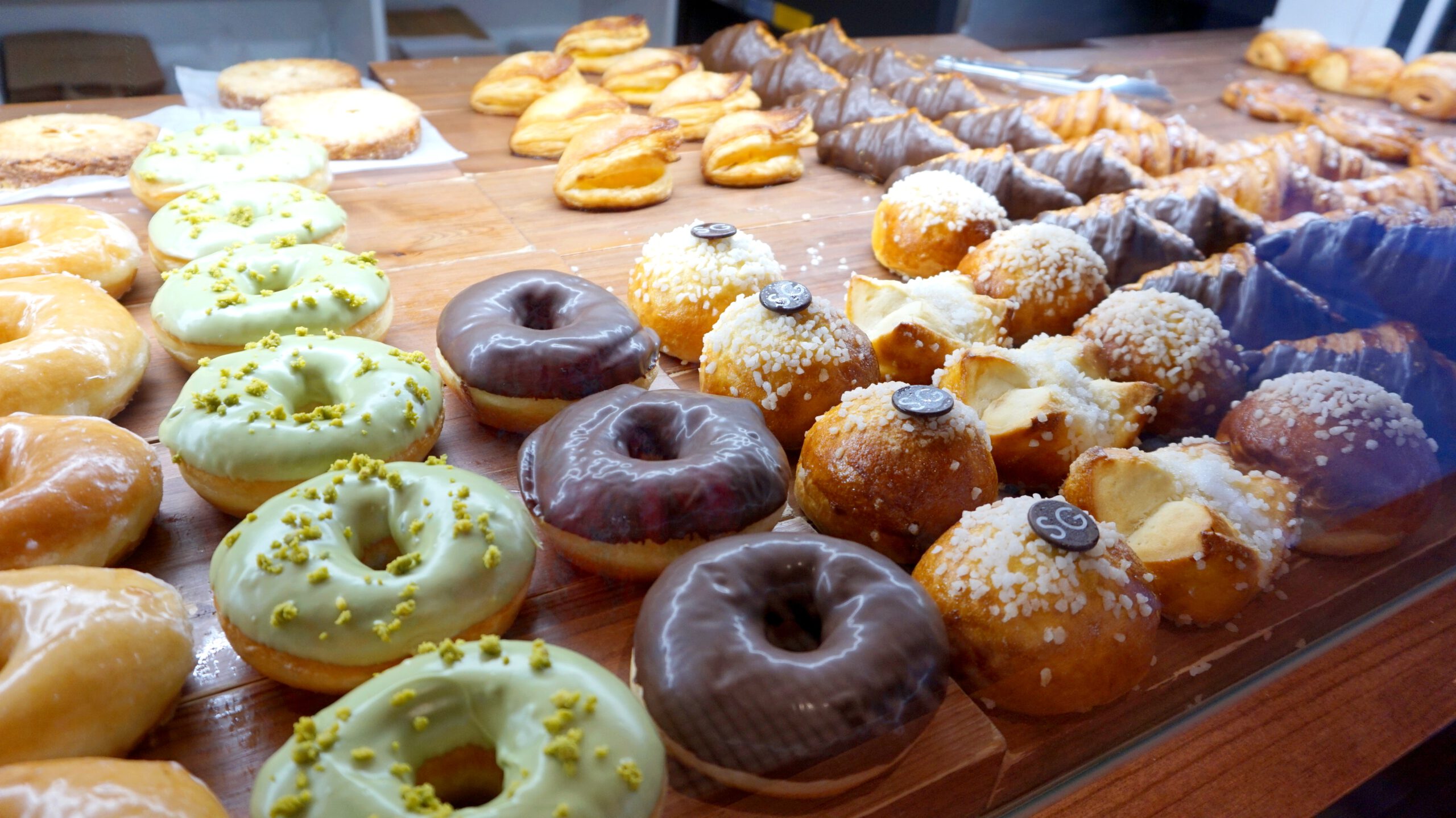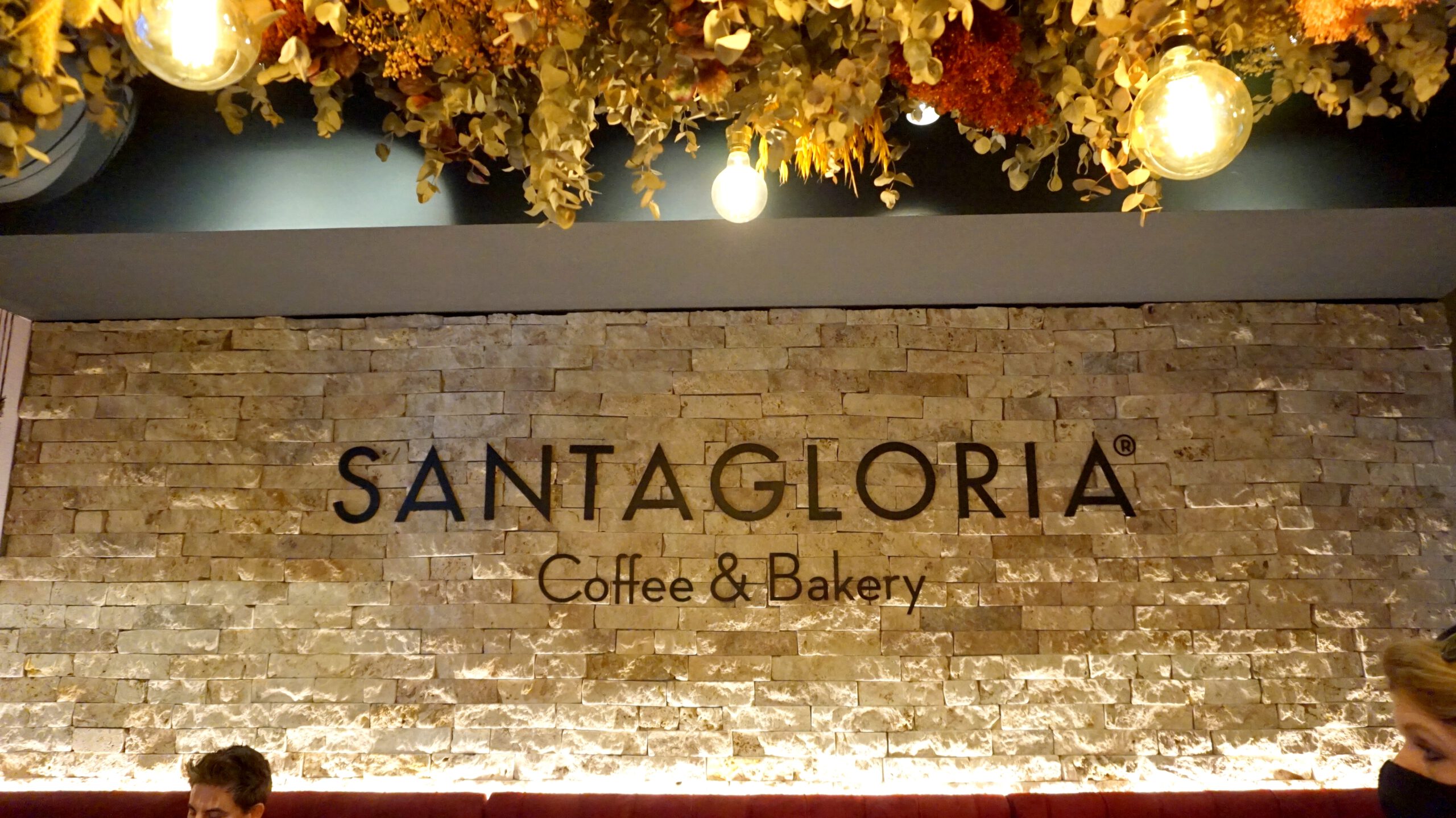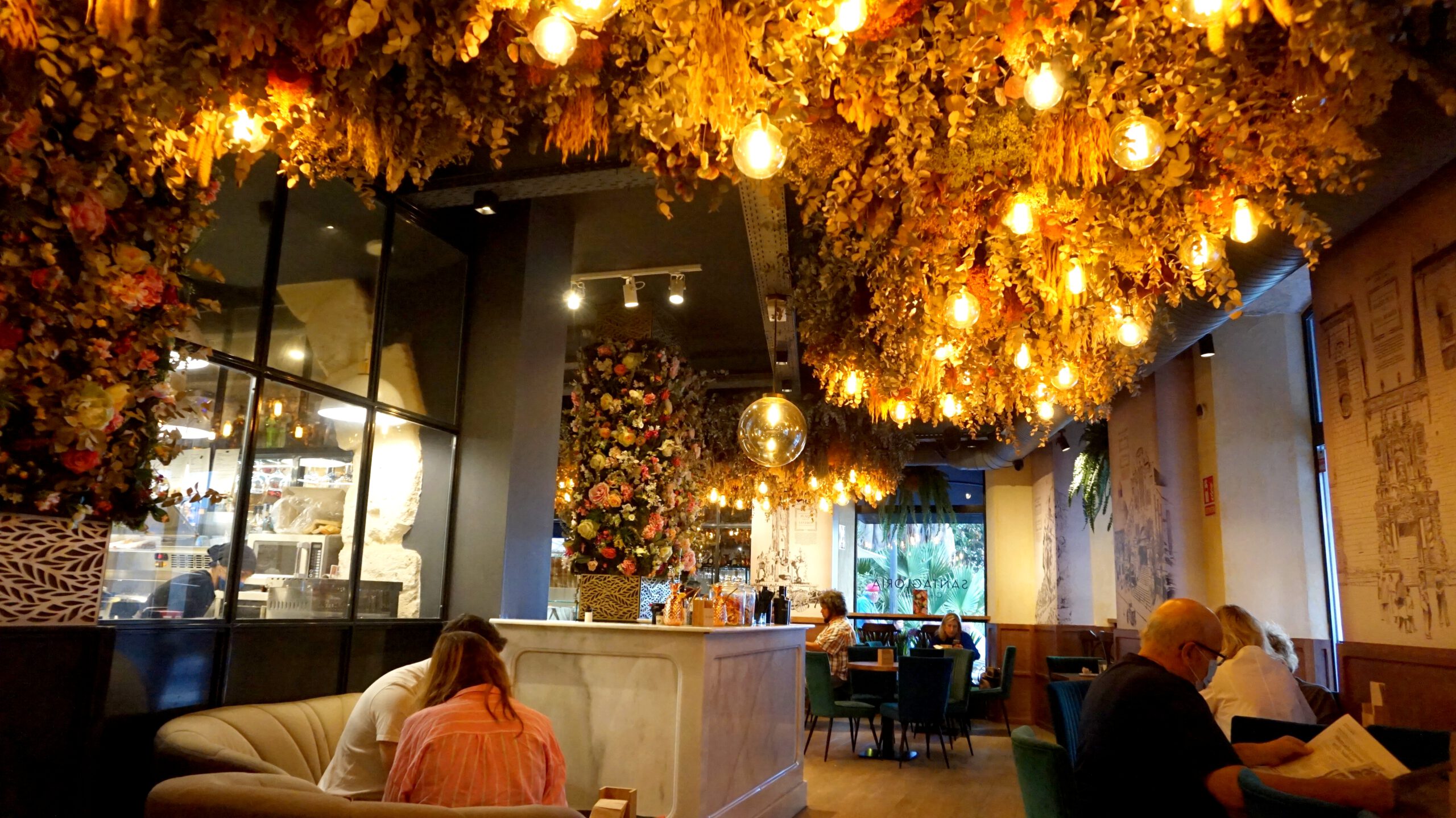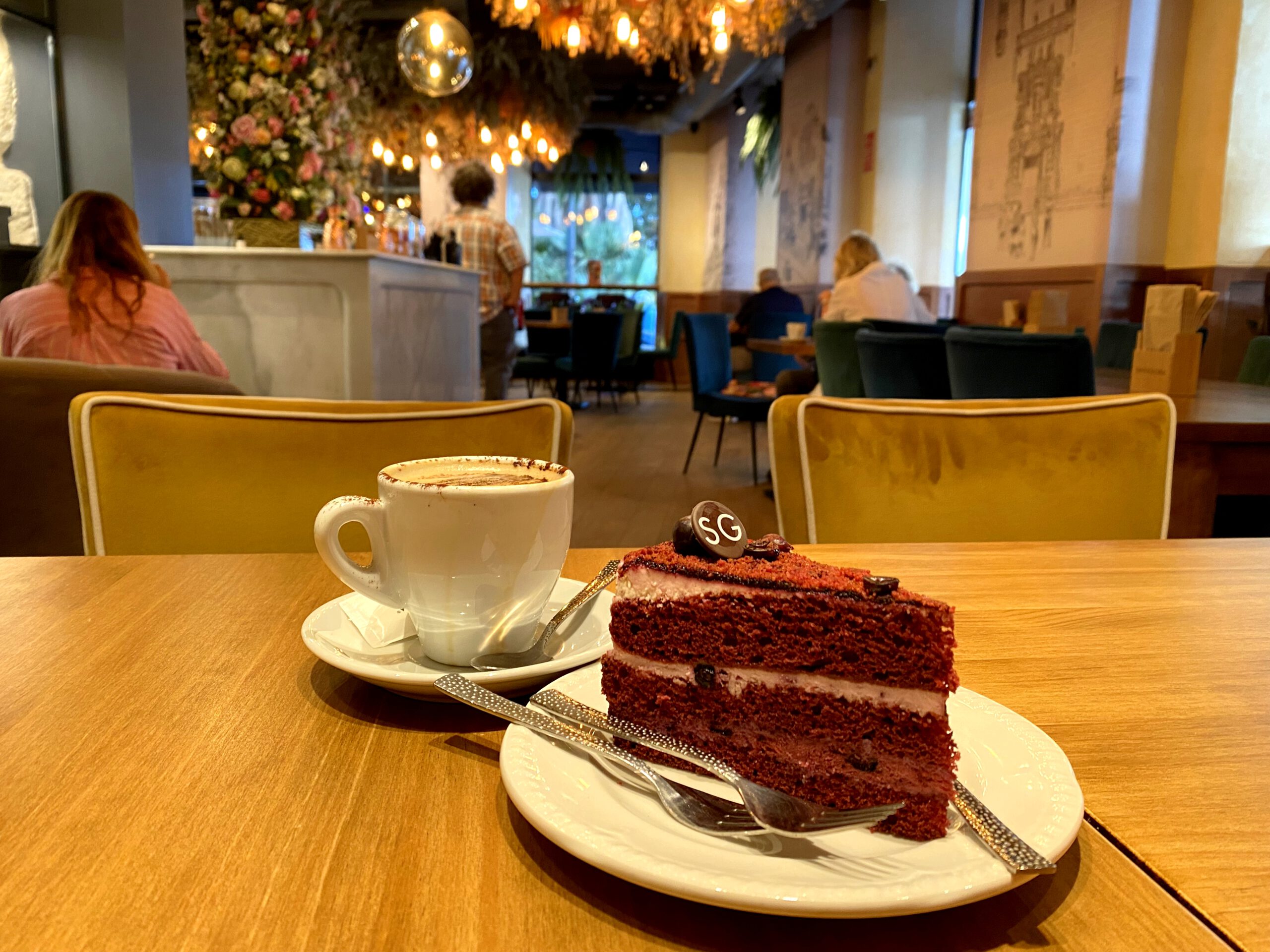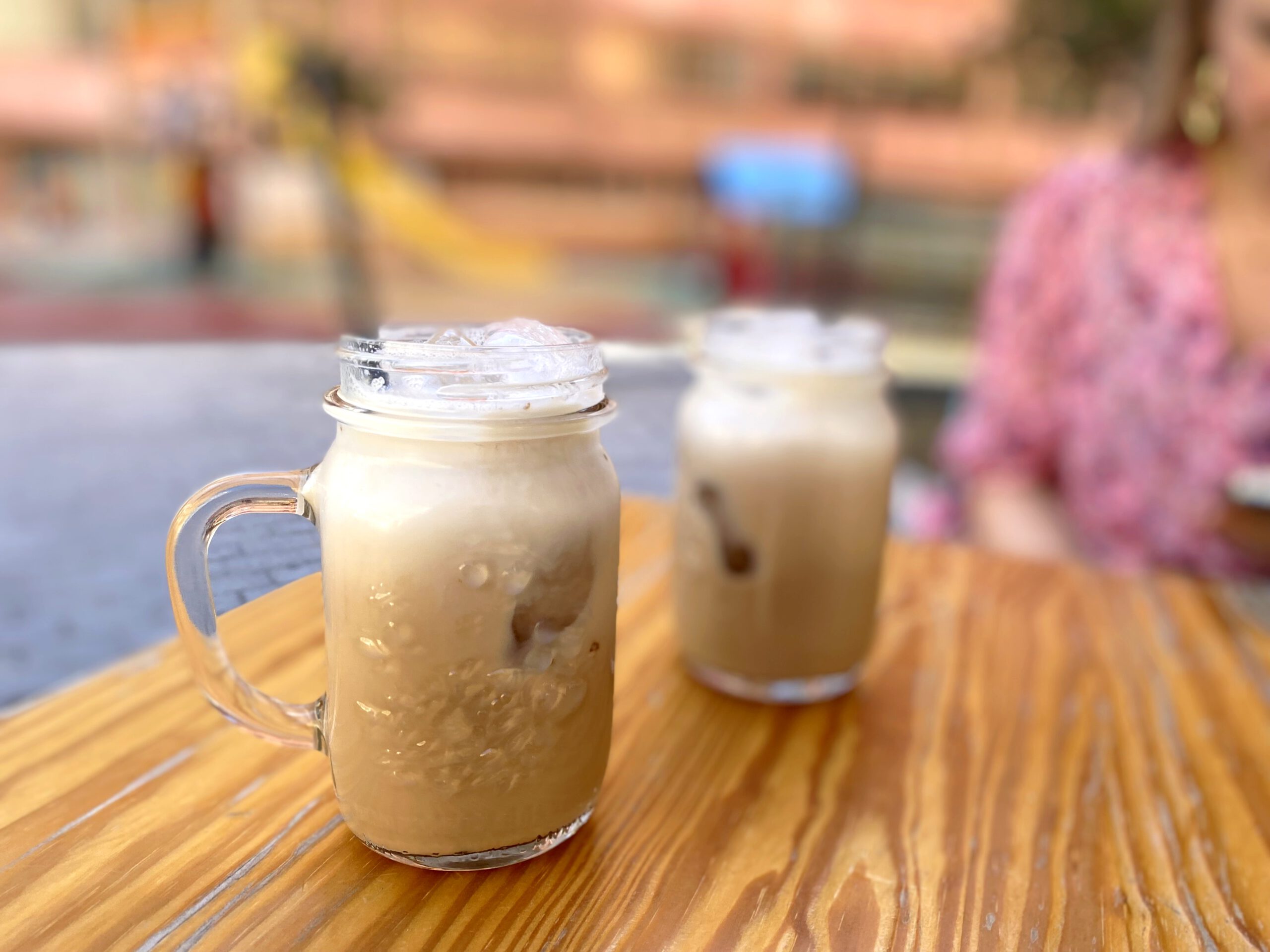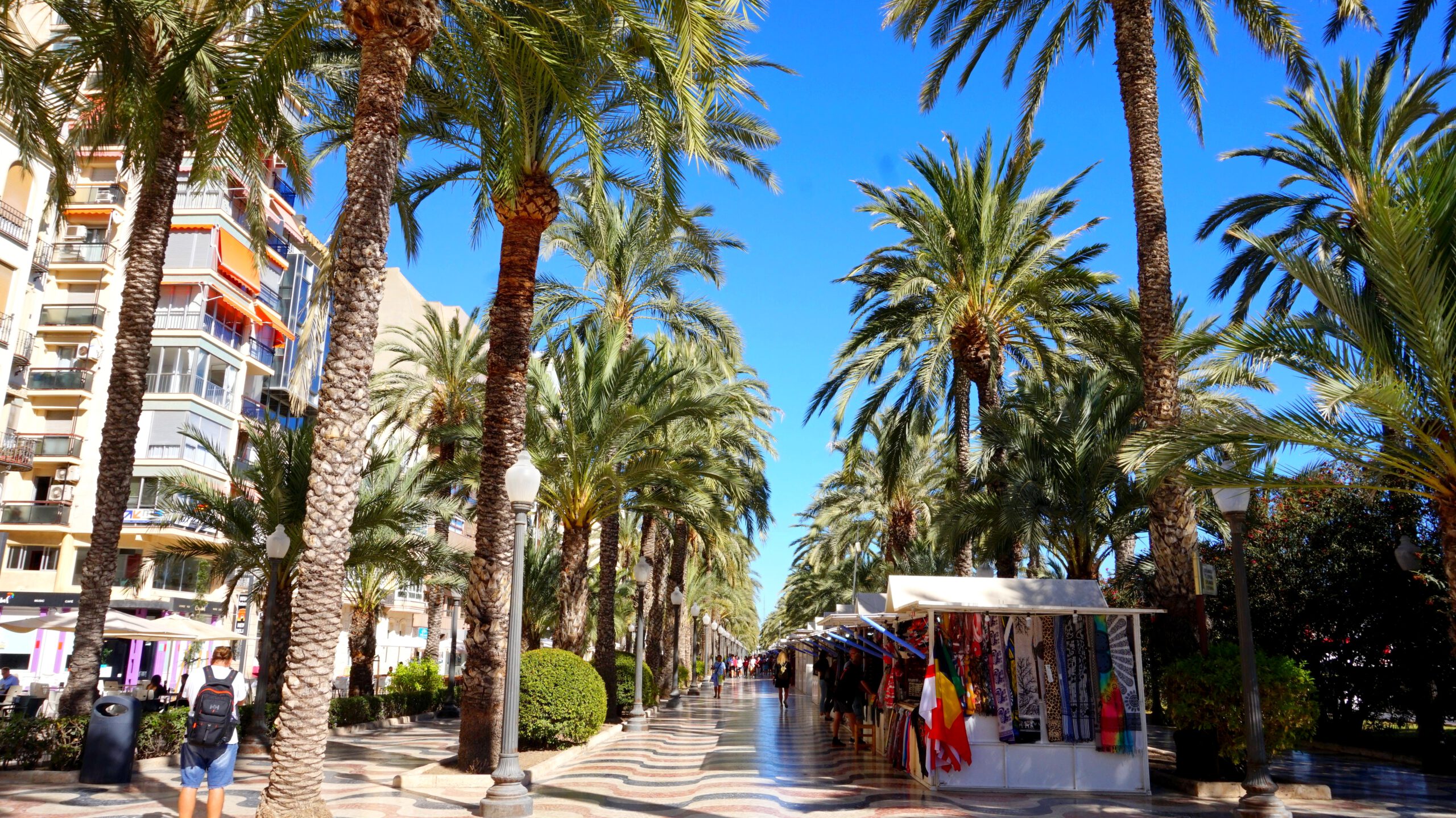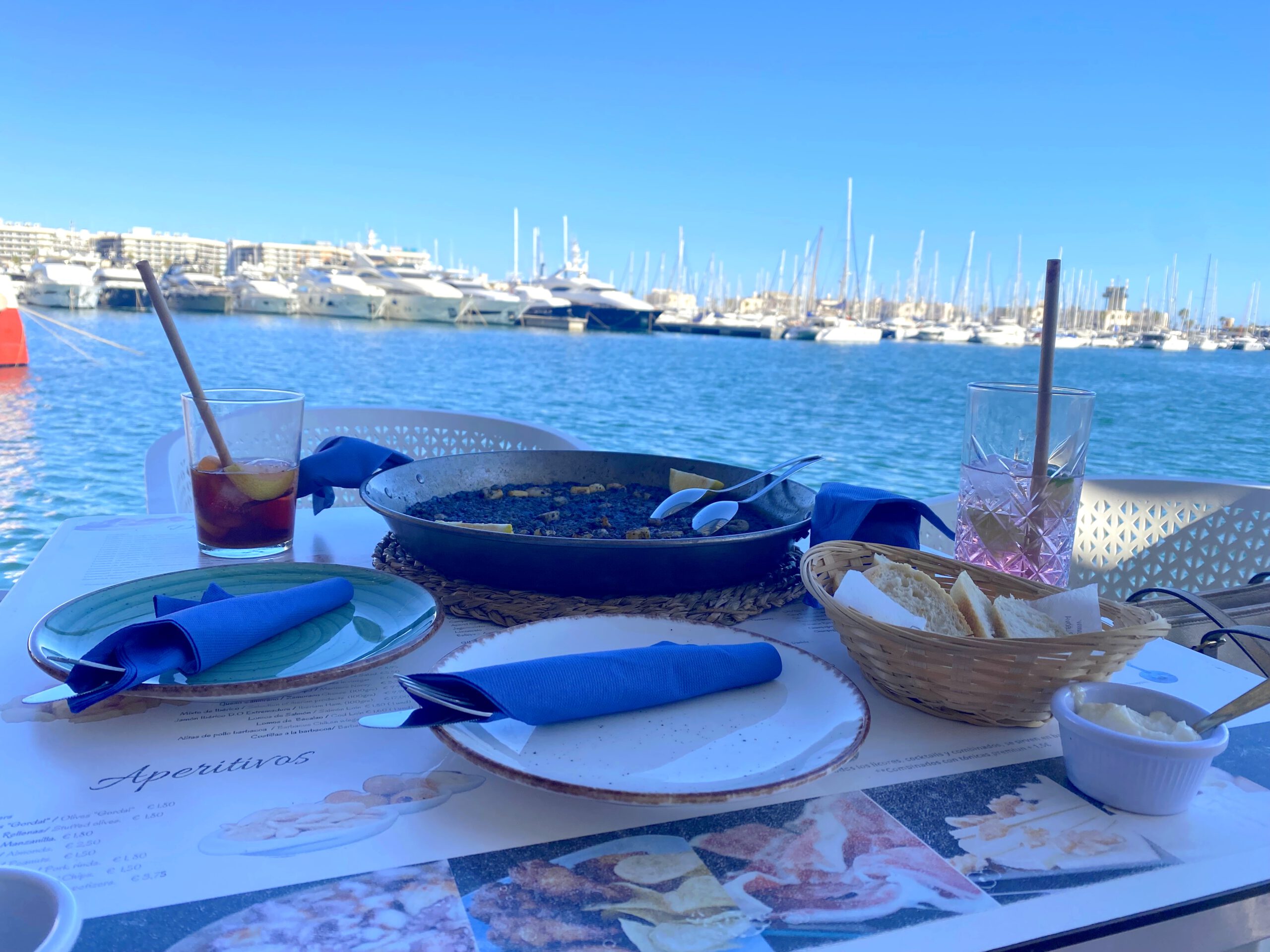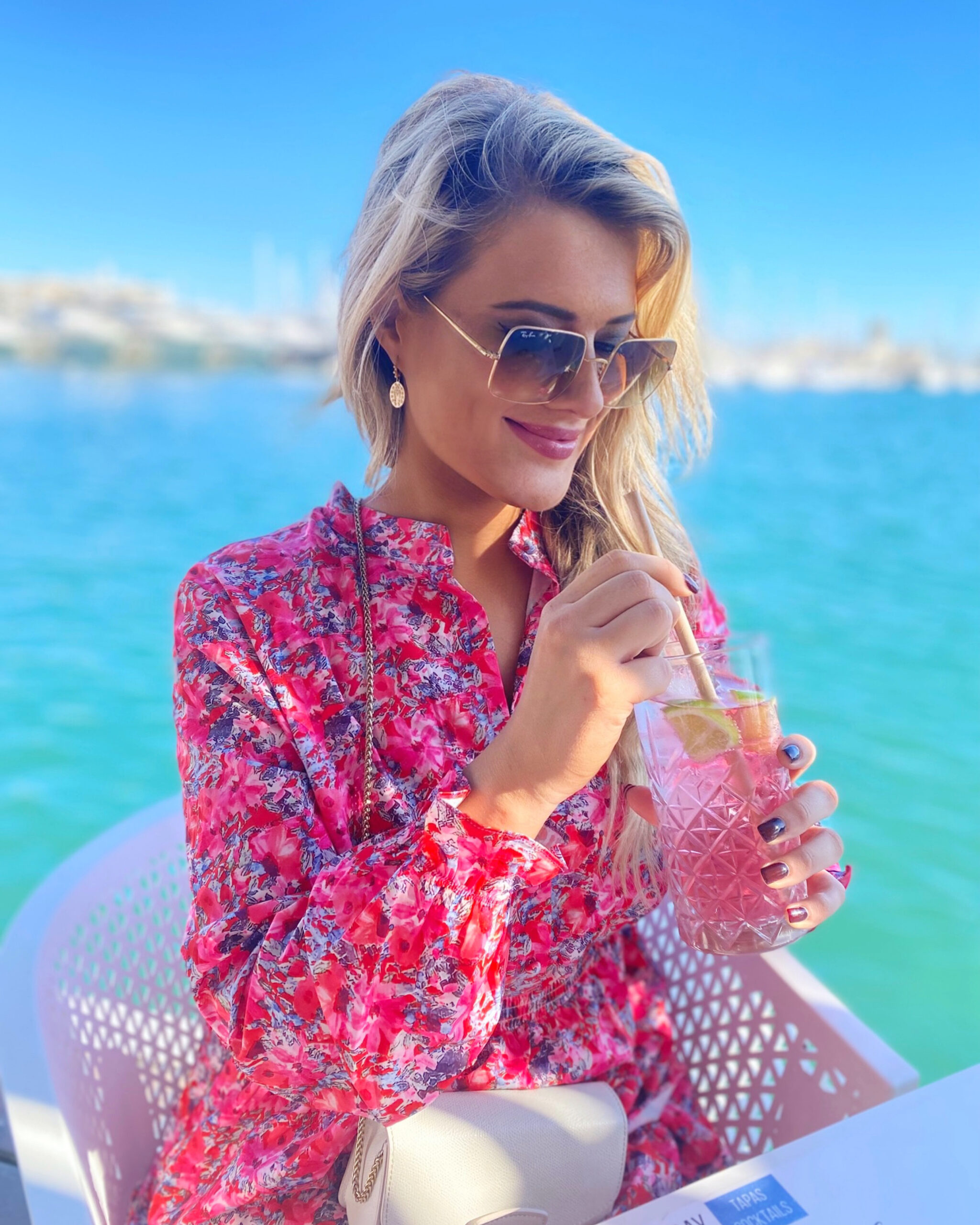 This last minute city trip was great fun. What struck me is that you can basically see Alicante city within a day and everything we have spread over 3 days, you can easily do in 1 day. During this trip we also wanted to go to another village such as
Calpe
, for a cool view from a hill or
Altea
, but unfortunately that was not very easy without a rental car and so last minute. But I would definitely do this next time if I went back. Unfortunately, we didn't have the energy to do a lot during this city trip due to our busy schedules and schedules, but nice to keep in mind!
Thanks for reading a new travel diary! From now on I will try to explain everything a little shorter and more concisely so that it remains clear, instead of writing out every word as an actual diary. If you (want to) go to Alicante, I wish you a lot of fun! I hope you have benefited from my travel diary.
Deze last minute citytrip was erg leuk. Wat mij opviel, is dat je Alicante stad in principe binnen een dag hebt gezien en alles wat wij hebben verspreid over 3 dagen, makkelijk in 1 dag kan doen. We wilde tijdens deze trip ook nog graag naar een ander dorp zoals
Calpe,
voor een gaaf uitzicht vanaf een heuvel of
Altea,
maar dat was helaas niet heel makkelijk zonder huurauto en zo last minute. Maar dit zou ik zeker de volgende keer doen als ik terug zou gaan. We hadden helaas de energie niet om nog heel erg veel te ondernemen tijdens deze citytrip door onze drukke roosters en planningen, maar leuk om in gedachten te houden!
Bedankt voor het lezen van een nieuwe travel diary! Ik probeer alles voortaan wat korter en bondiger uit te leggen zodat het overzichtelijk blijft, in plaats van ieder woord als een daadwerkelijk dagboek uit te schrijven. Mochten jullie naar Alicante (willen) gaan wens ik jullie veel plezier! Ik hoop ik dat jullie wat hebben gehad aan mijn reisdagboekje.