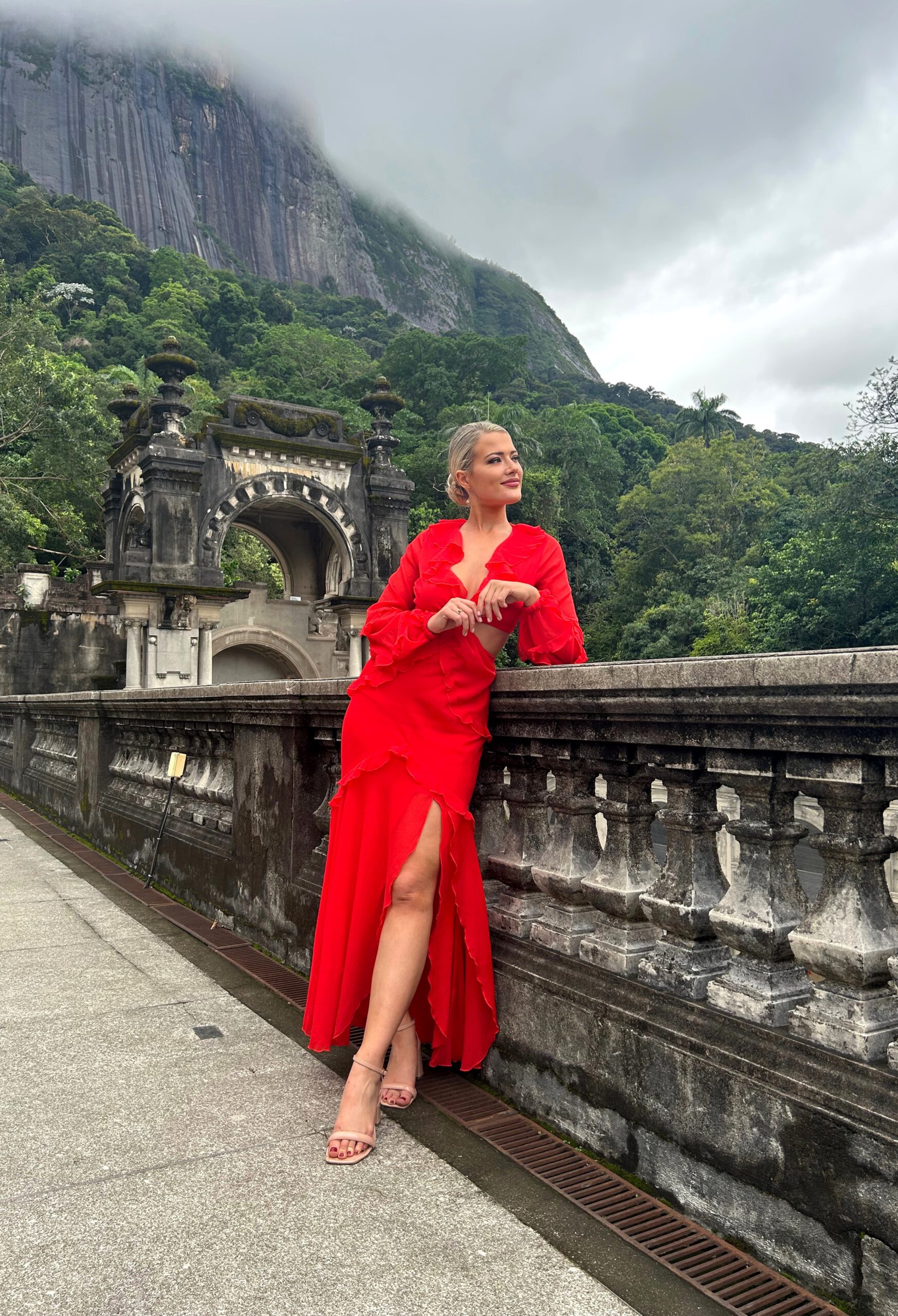 Hi everyone! This beautiful place is
Parque Lage
in Rio de Janeiro. I thought this place was definitely worth a visit, although you do have to queue if you want a photo by the water. Aline and I took most of the photos on the top floor. You must have bought something in the souvenir shop to gain access to the roof – by the way.
This dress was also super beautiful for this place and I will also take it with me on my next trips. Such a cool bright color fits very well with the natural tones of this beautiful place. By the way, Vermelho is the word for red in Portuguese. I think at least a quarter of my clothes are red, haha. This is also my last Brazil outfit post – before the travel post comes online!
Hi allemaal! Deze prachtige plek is
Parque Lage
in Rio de Janeiro. Deze plek vond ik zeker een bezoekje waard, alhoewel je wel in de rij moet staan als je een foto wil bij het water. De meeste foto's hebben Aline en ik dan ook op de bovenverdieping gemaakt. Je moet iets in de souvenir winkel hebben gekocht om toegang tot het dak te verkrijgen – overigens.
Deze jurk was ook super mooi voor deze plek en neem ik ook mee op mijn volgende reizen. Zo'n gave knalkleur past heel goed bij de natuurtinten van deze mooie plek. Vermelho is trouwens het woord voor rood in het Portugees. Ik denk dat zeker een kwart van mijn kleding rood is, haha. Dit is ook mijn laatste Brazilië outfit post – voor de reispost online komt!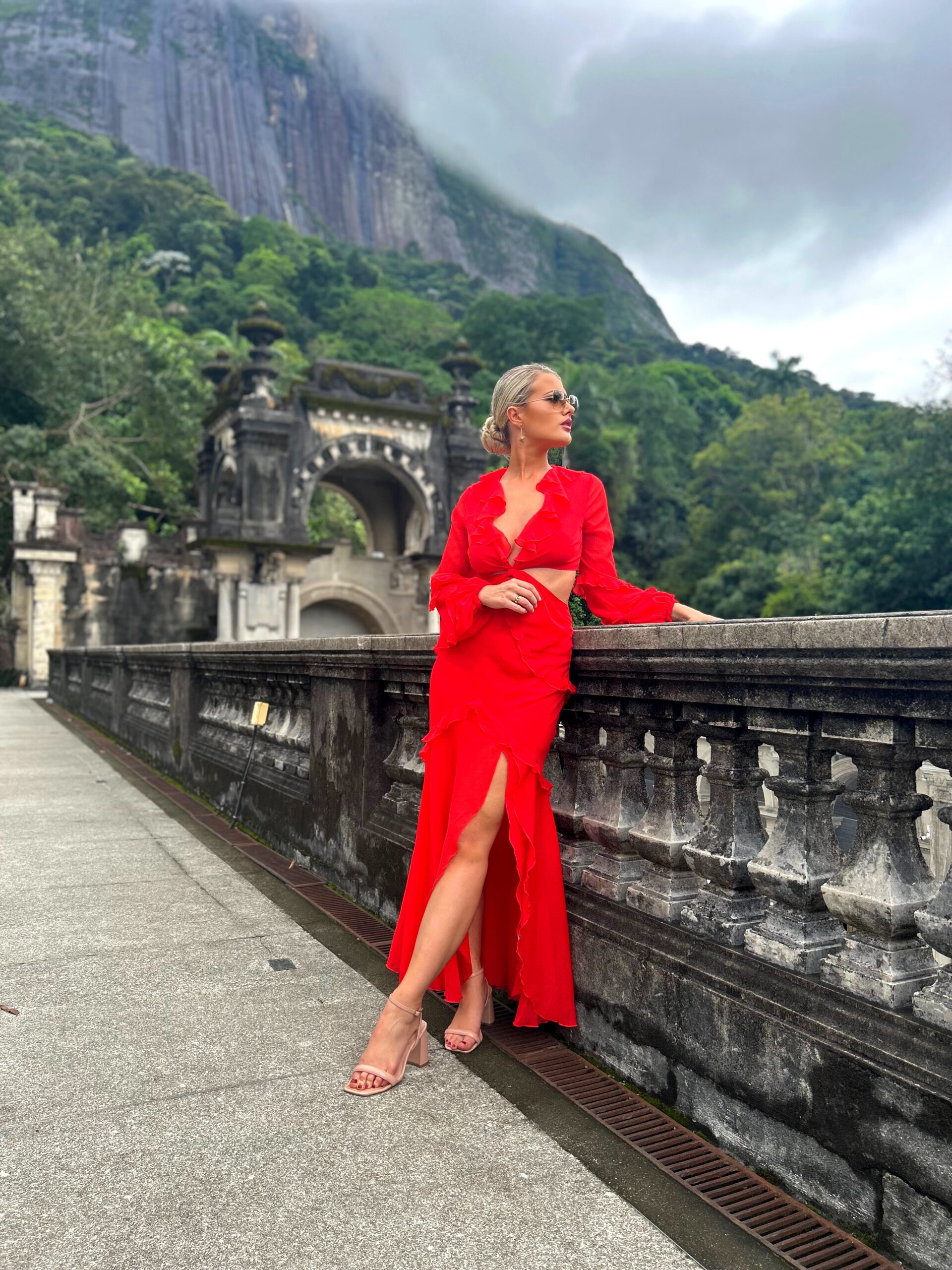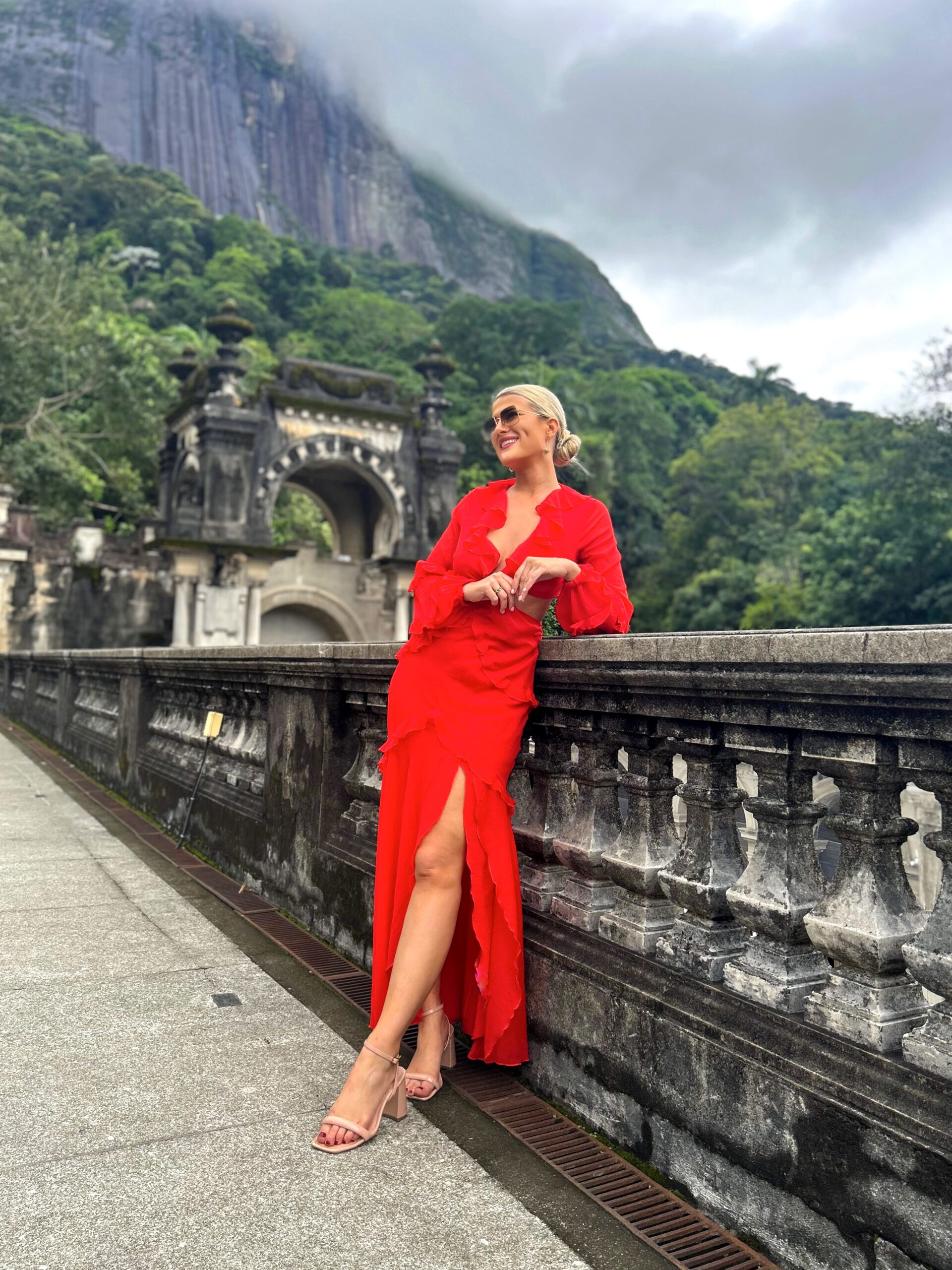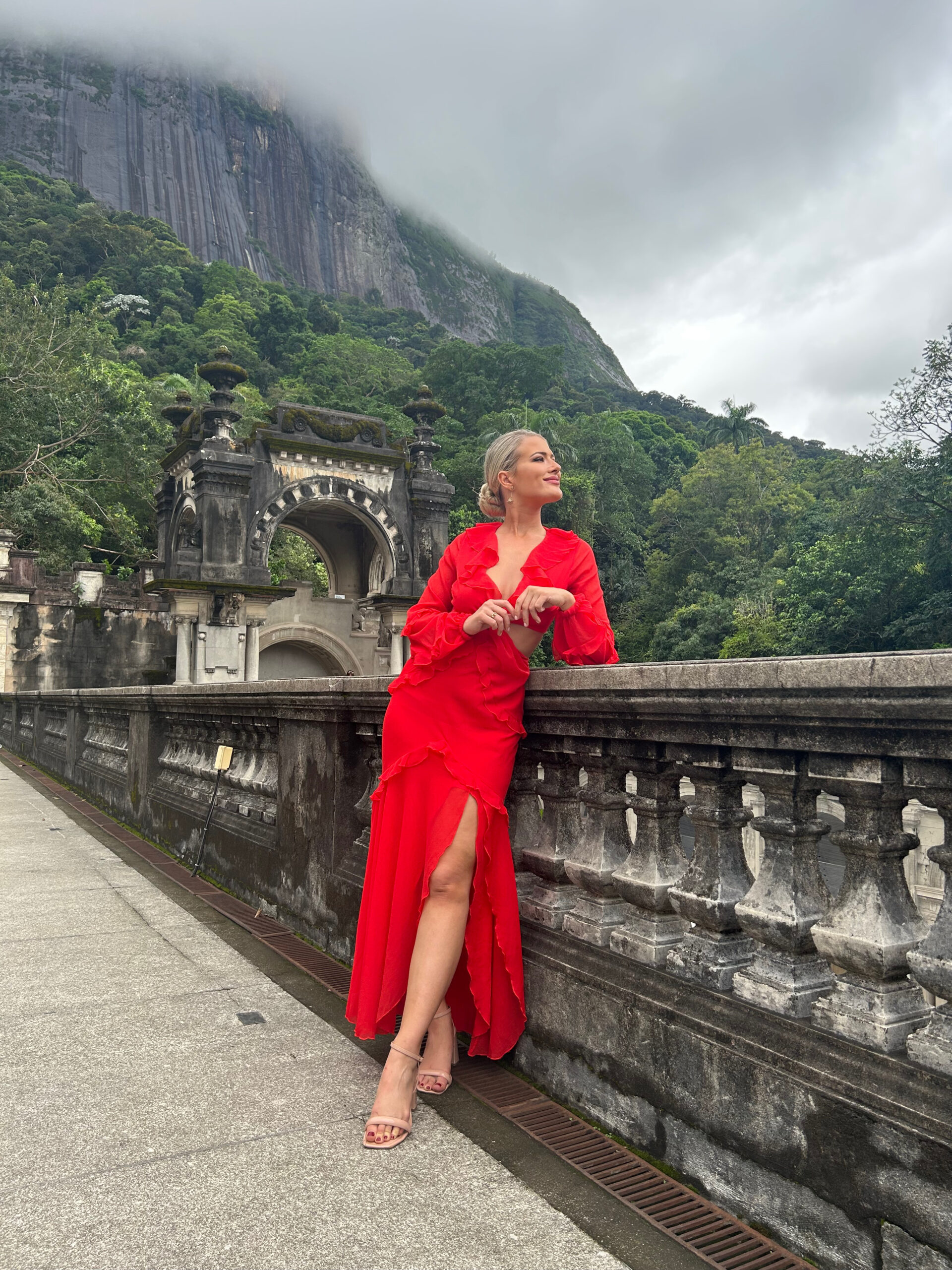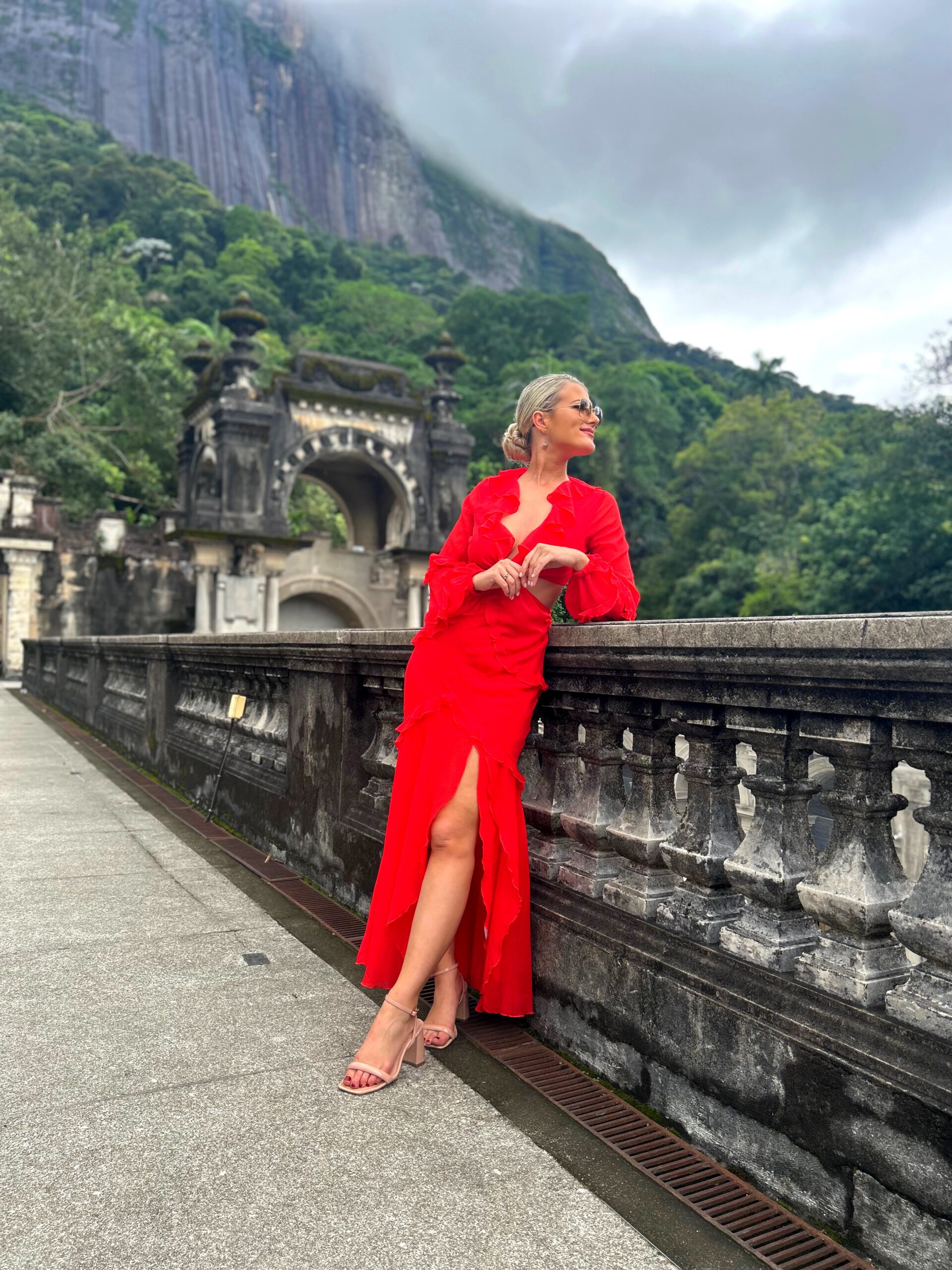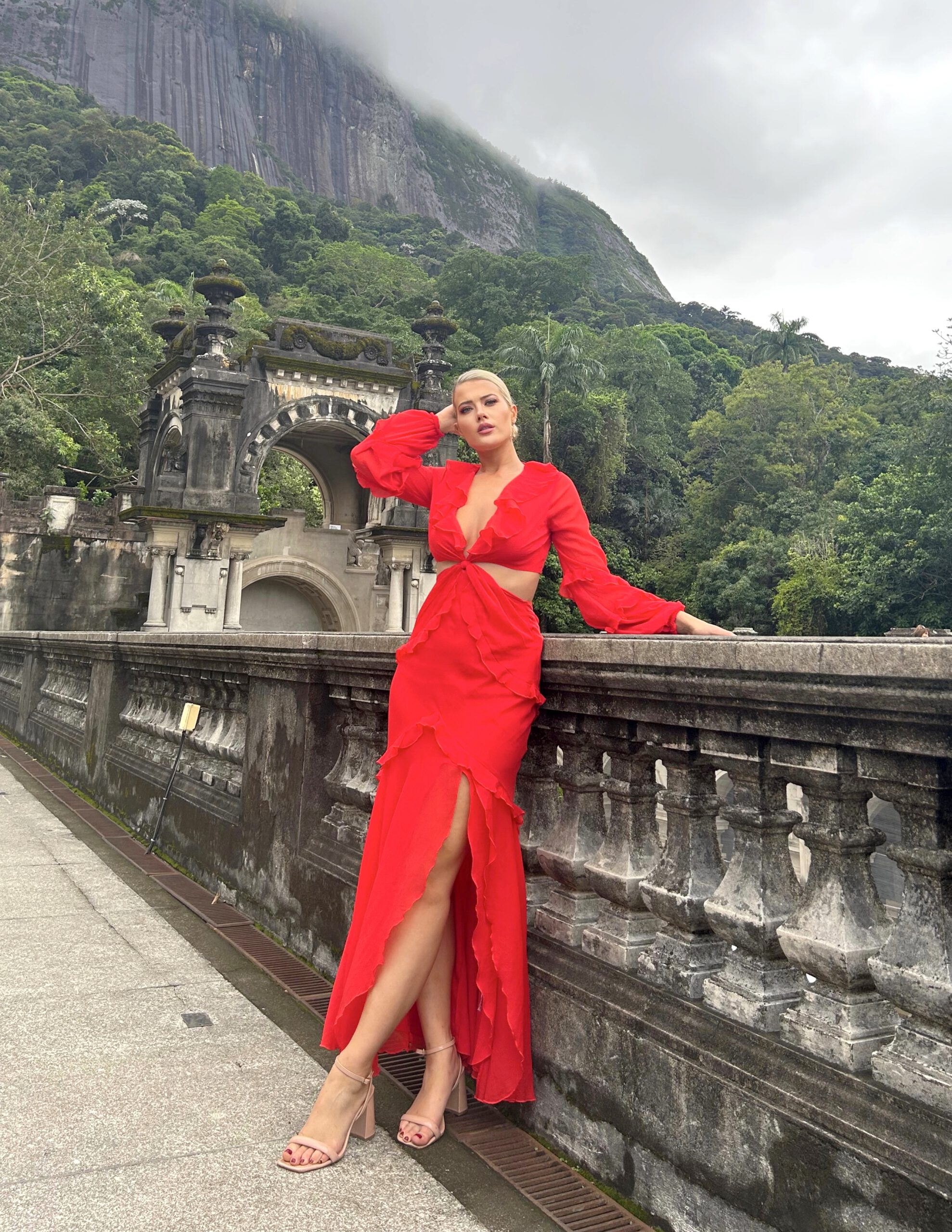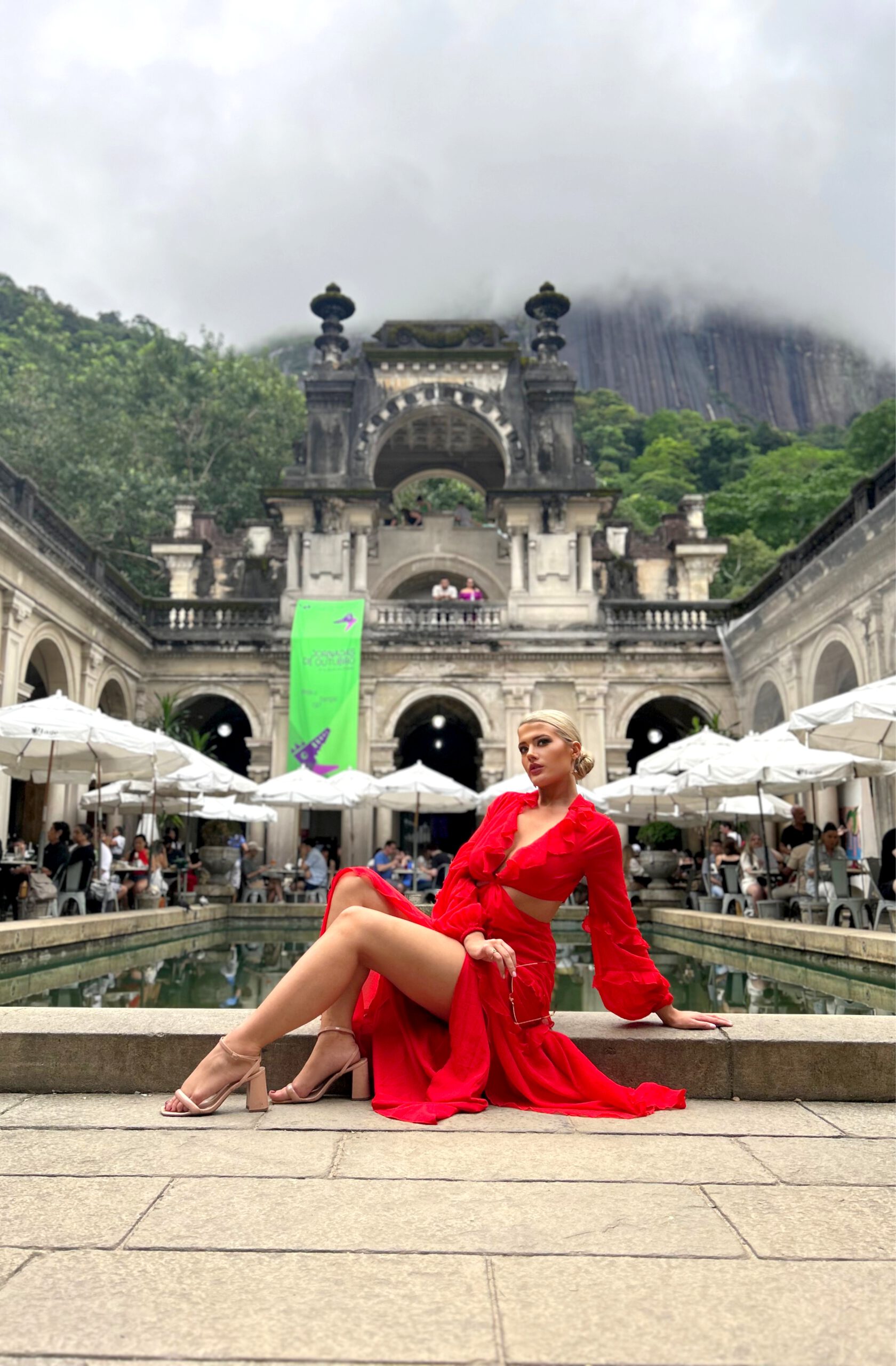 Outfit details


Dress:
Asos design
Heels:
Asos design
Sunglasses:
Ray Ban
Ring:
My Jewellery
Earrings: (
A boutique in Japan)