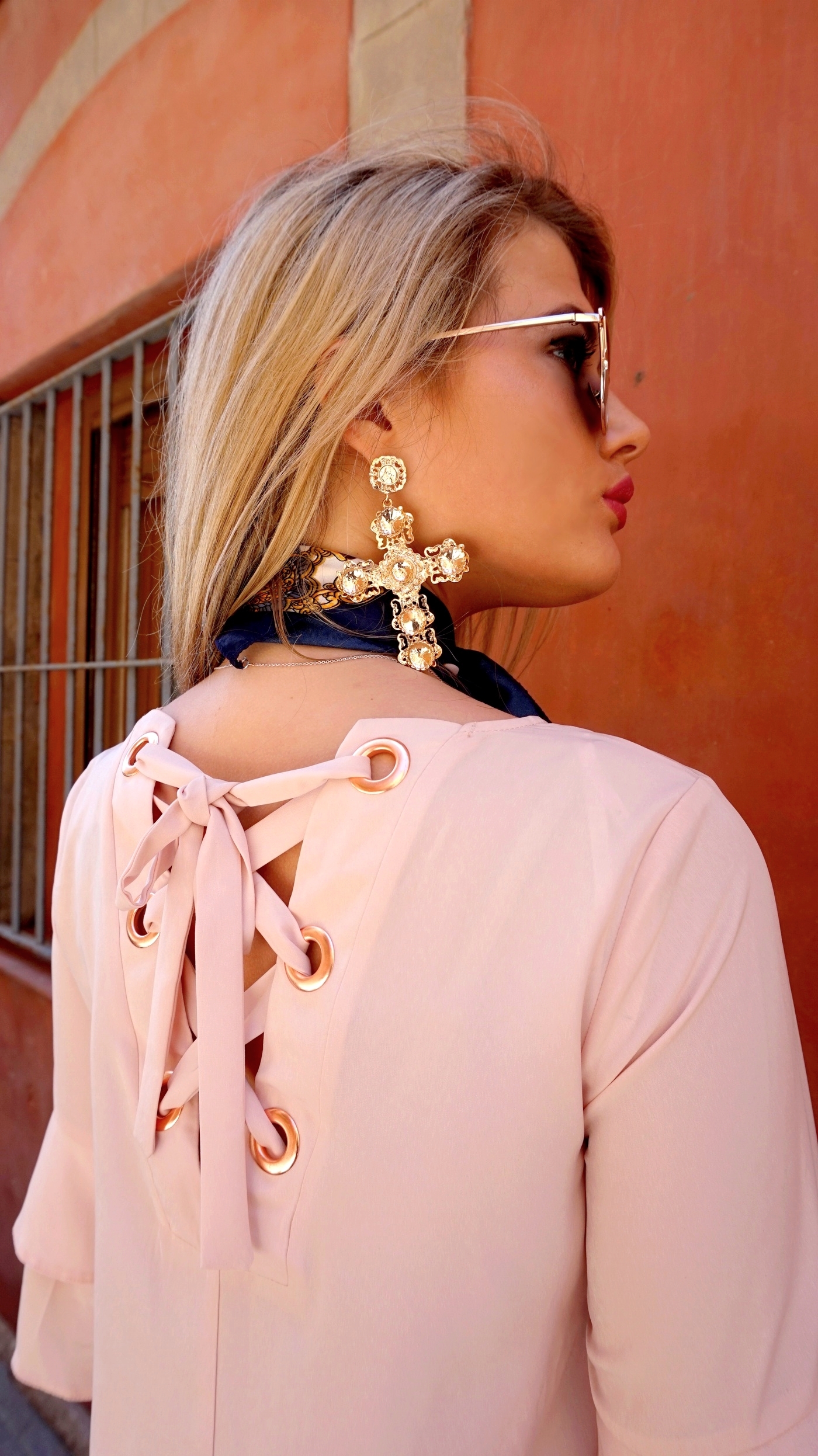 The place where I have been standing here is near Barceloneta beach and has a lot of small café's & various coloured apartments in the area.  I have worn this outfit during shopping and to the café's near the beach, where my friend Paige and I had delicious drinks on the 3th day of the trip and chatted about all kind of things.
The bandana scarf is what can be spotted in various stores lately. They are lovey to wear! I thought it also looked great with my cross earrings. About the dress; It isn't tight, which I think is more comfy during hot weather. It is also nicer to wear when you move a lot during the day. I often wear this soft pink colour and the back lace detail is what makes it even more cute.
De plek waar ik hier stond is vlak bij Barceloneta beach en heeft veel kleine café's & verschillend gekleurde appartementen in de omgeving. Ik had deze outfit gedragen tijdens het winkelen en het bezoeken van café's bij het strand. Bij een van de café's tijdens deze 3e dag, dronken mijn goede vriendin Paige en ik heerlijke drankjes en kletste over van alles.
De bandana sjaal is wat in veel winkels te spotten is de laatste tijd. Ze zijn super leuk om te dragen! Ik vind het persoonlijk ook erg leuk om te combineren met mijn cross oorbellen. Over de jurk; Het is geen strak model, waardoor ik het veel fijner vind om te dragen met warm weer. Het is ook fijner om te dragen als je op een dag veel beweegt en onderweg bent. De zacht roze kleur draag ik vaker en het gestrikte detail op de rug maakt de jurk zelfs nog leuker.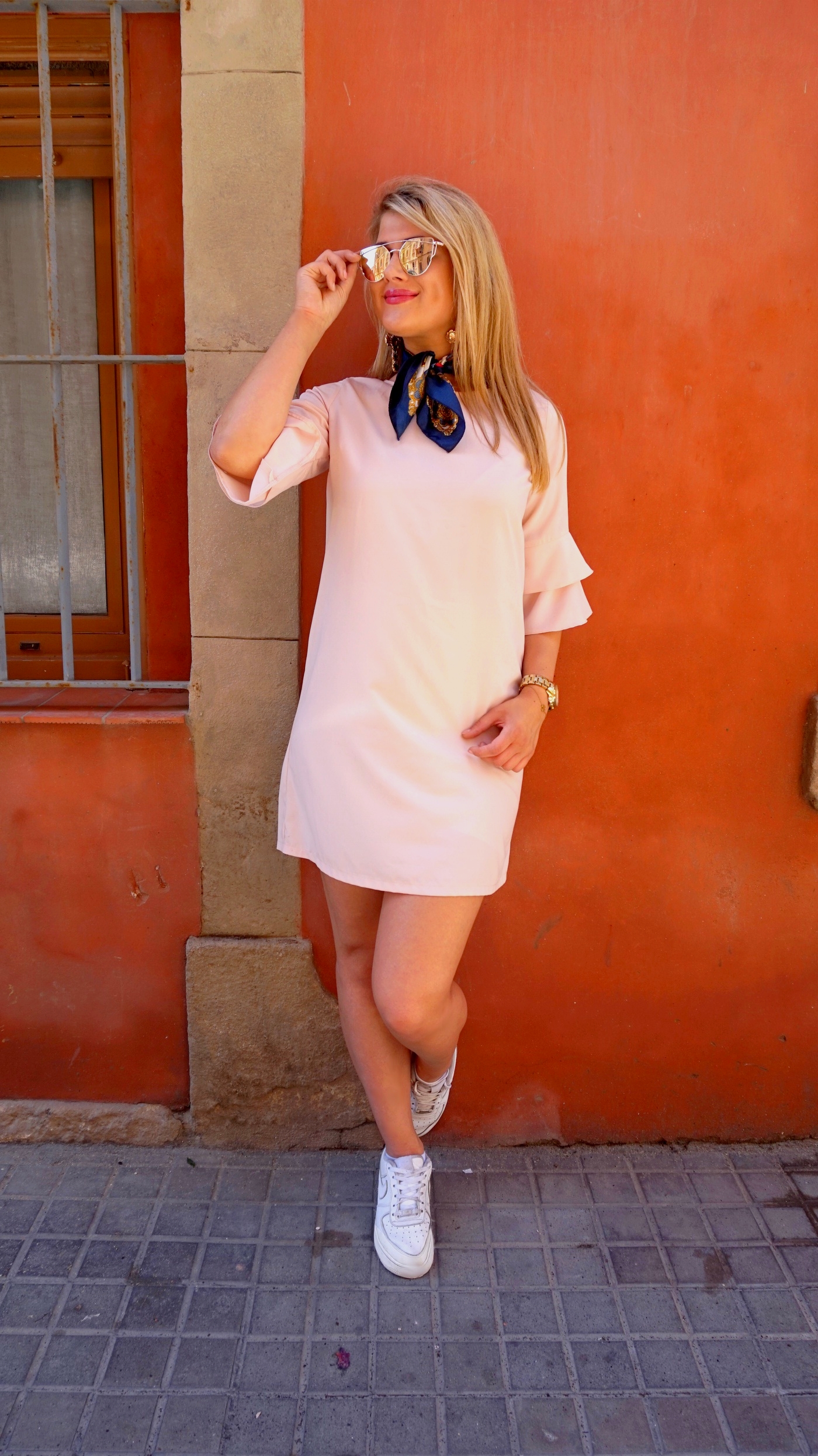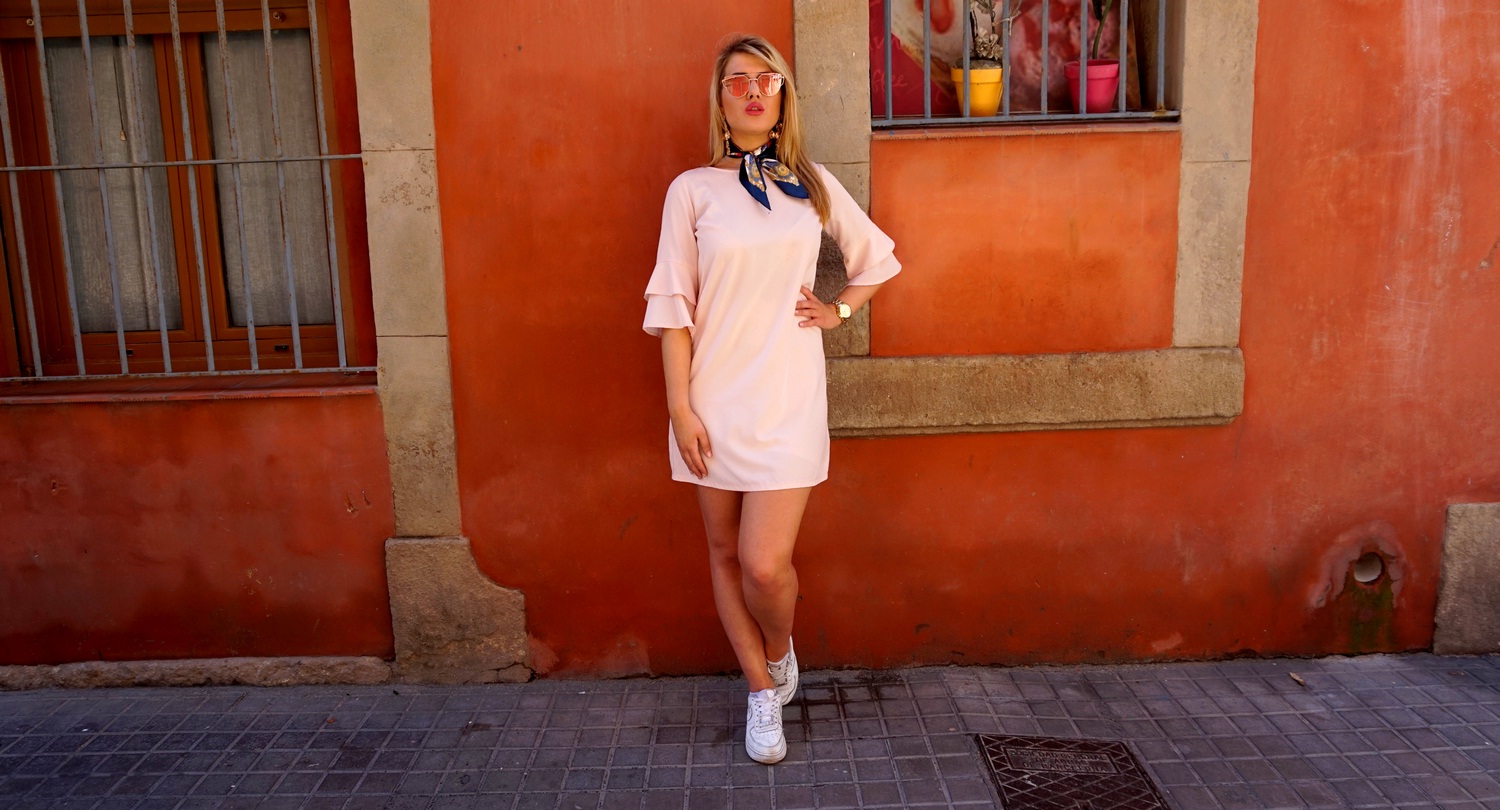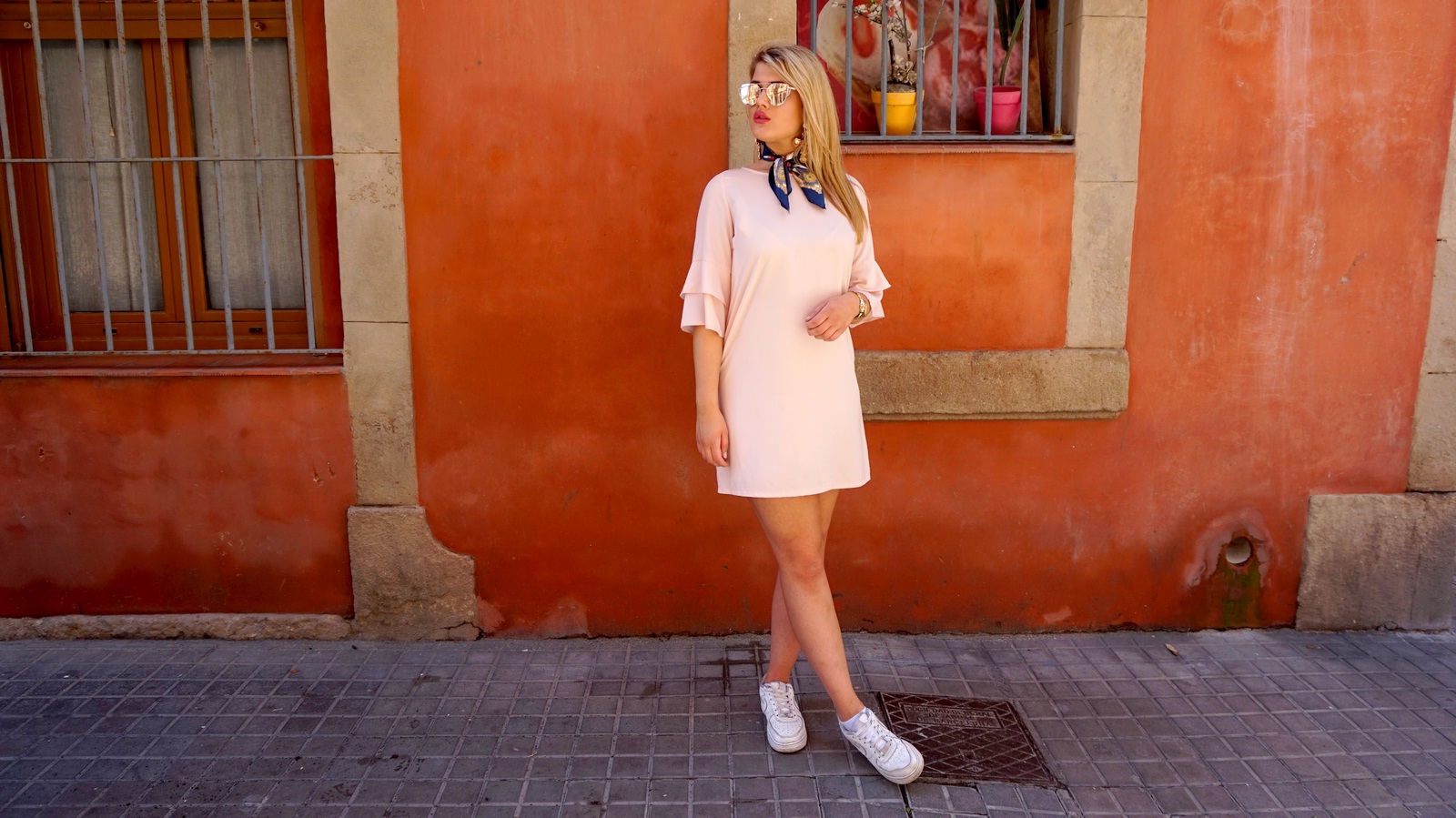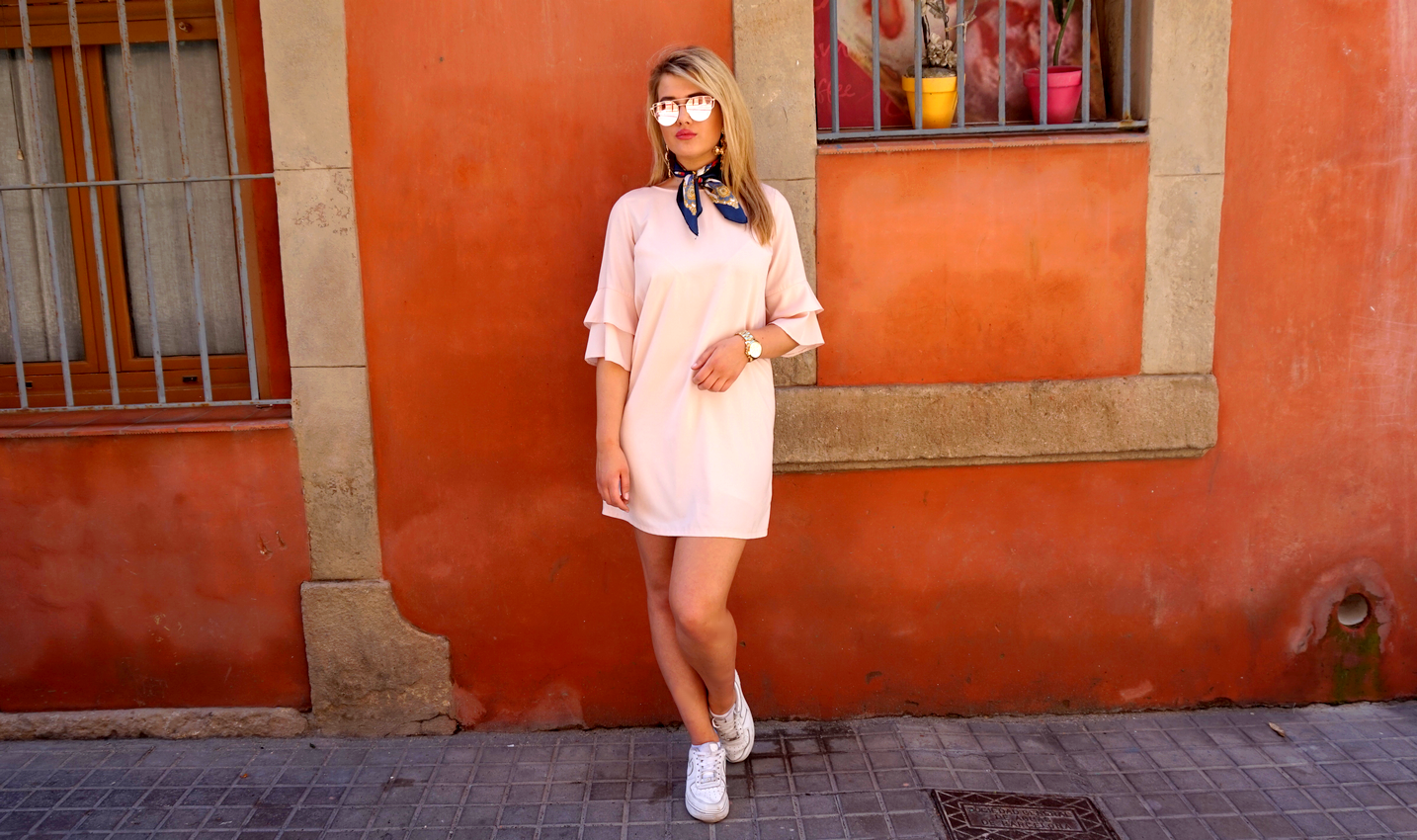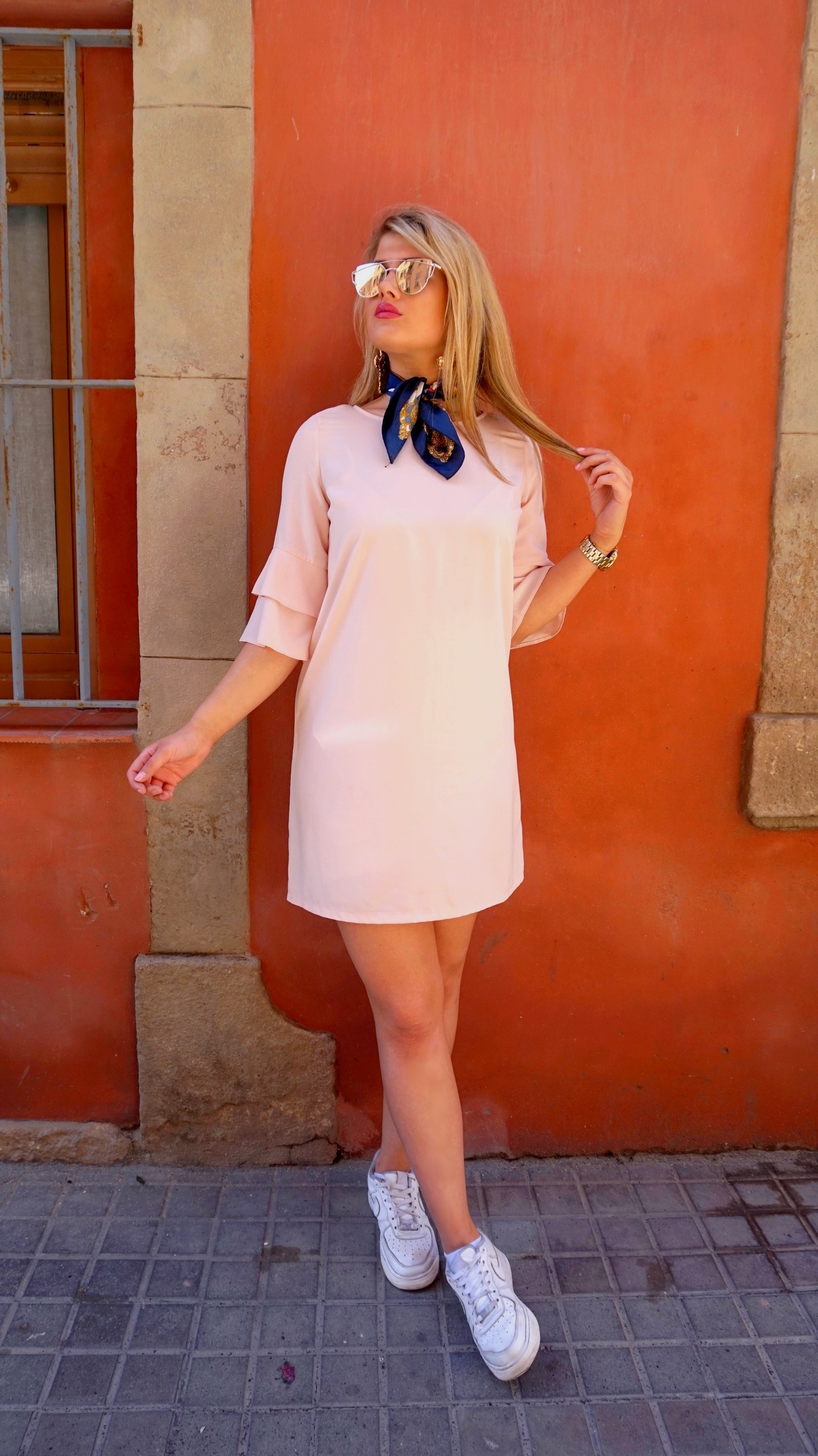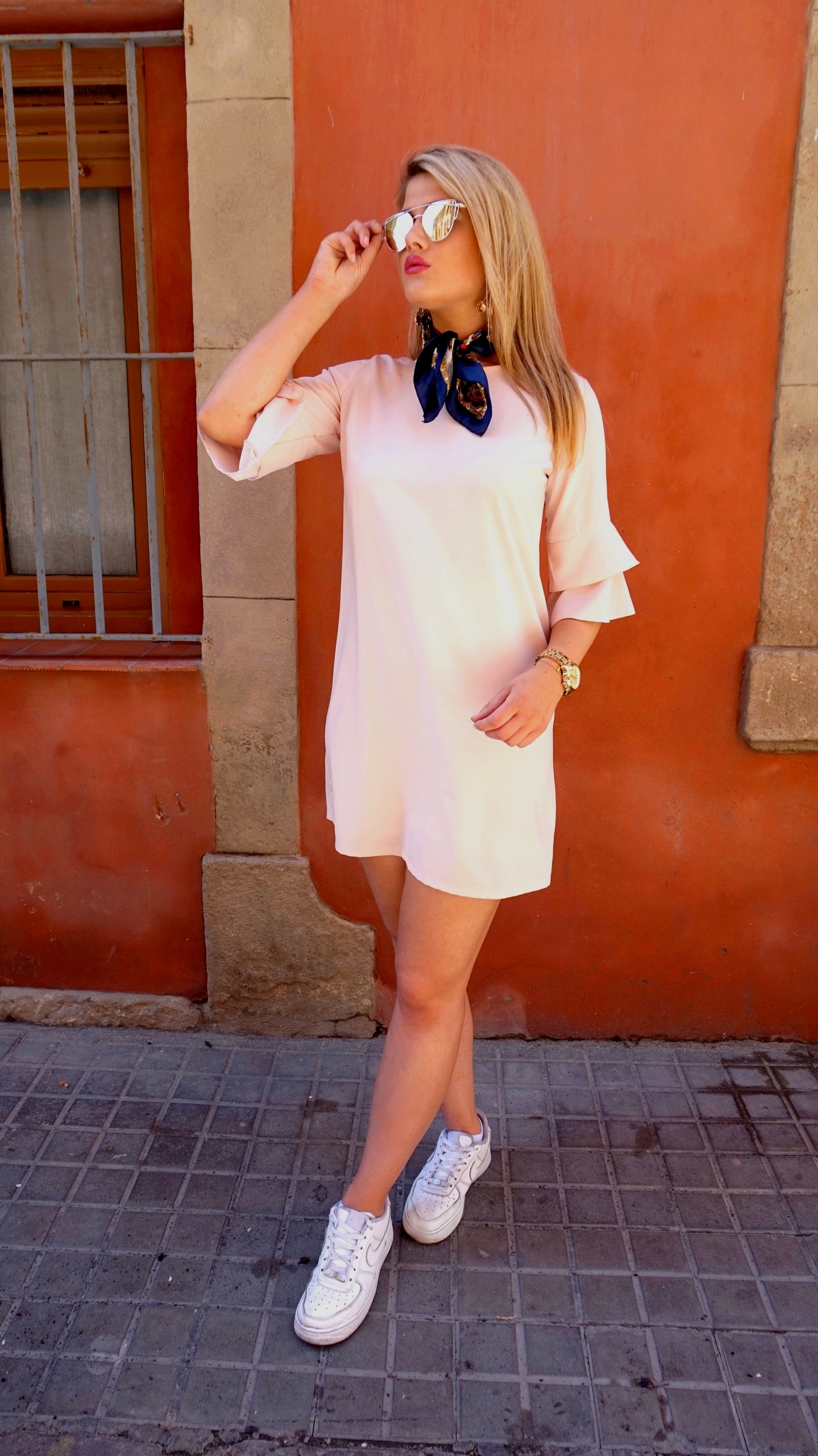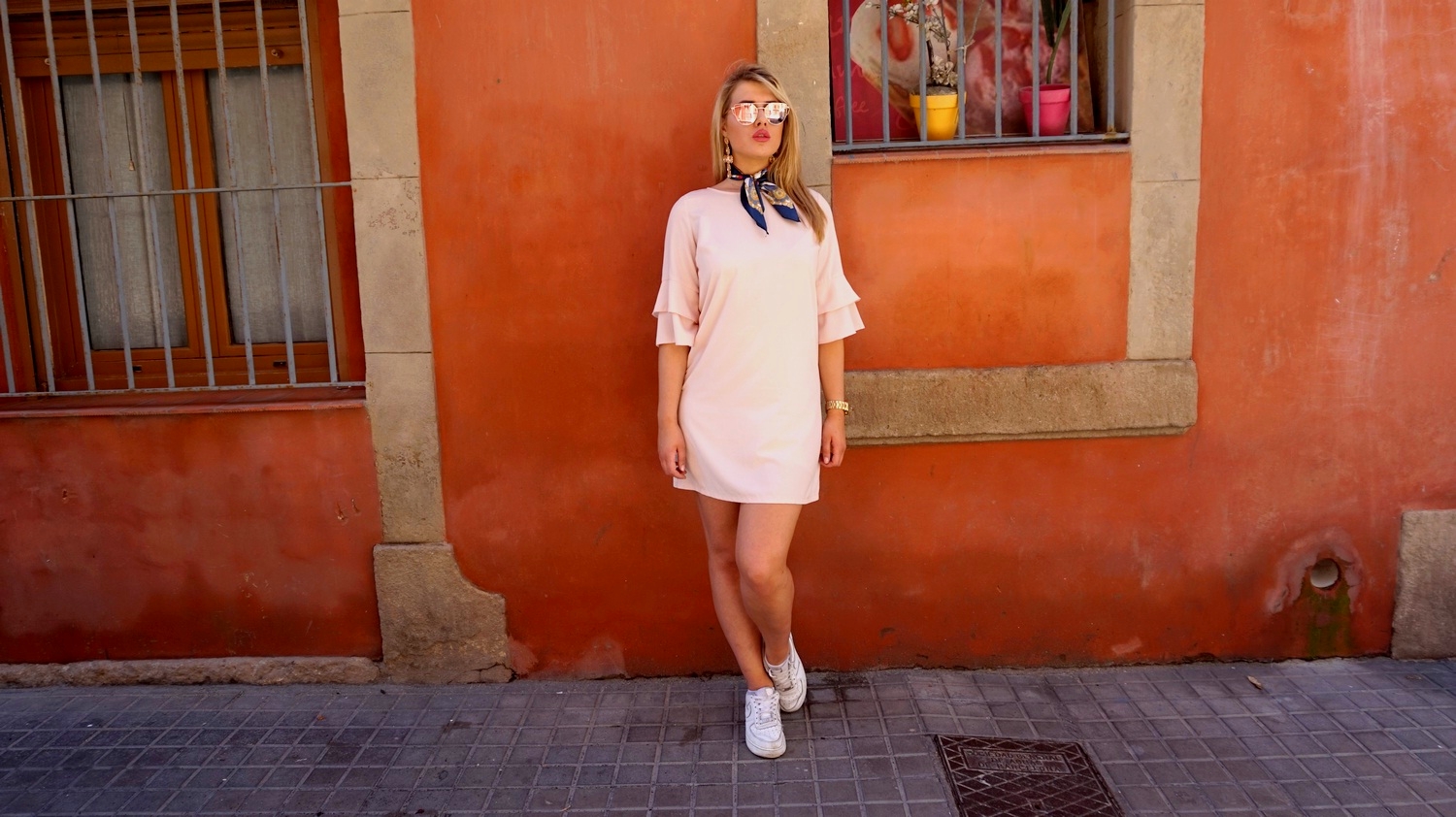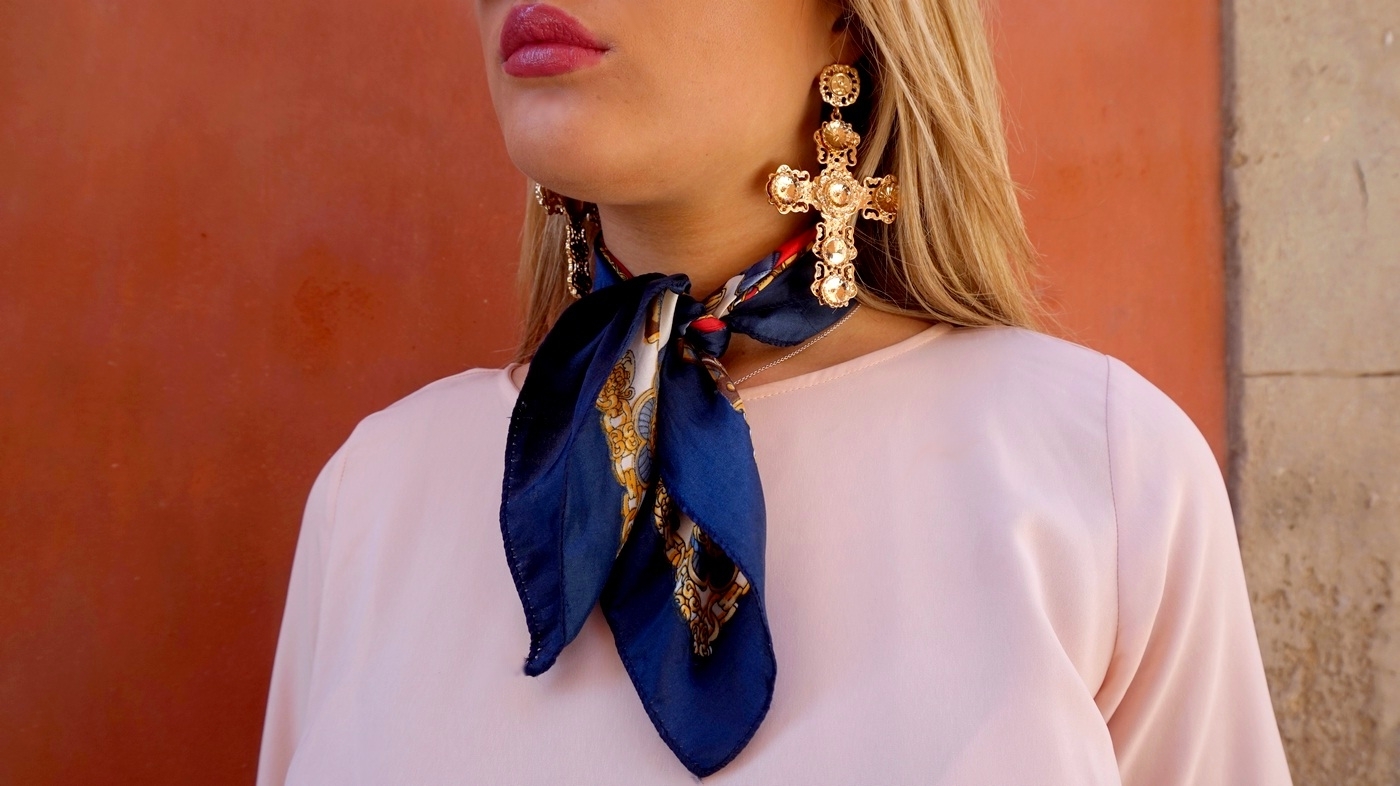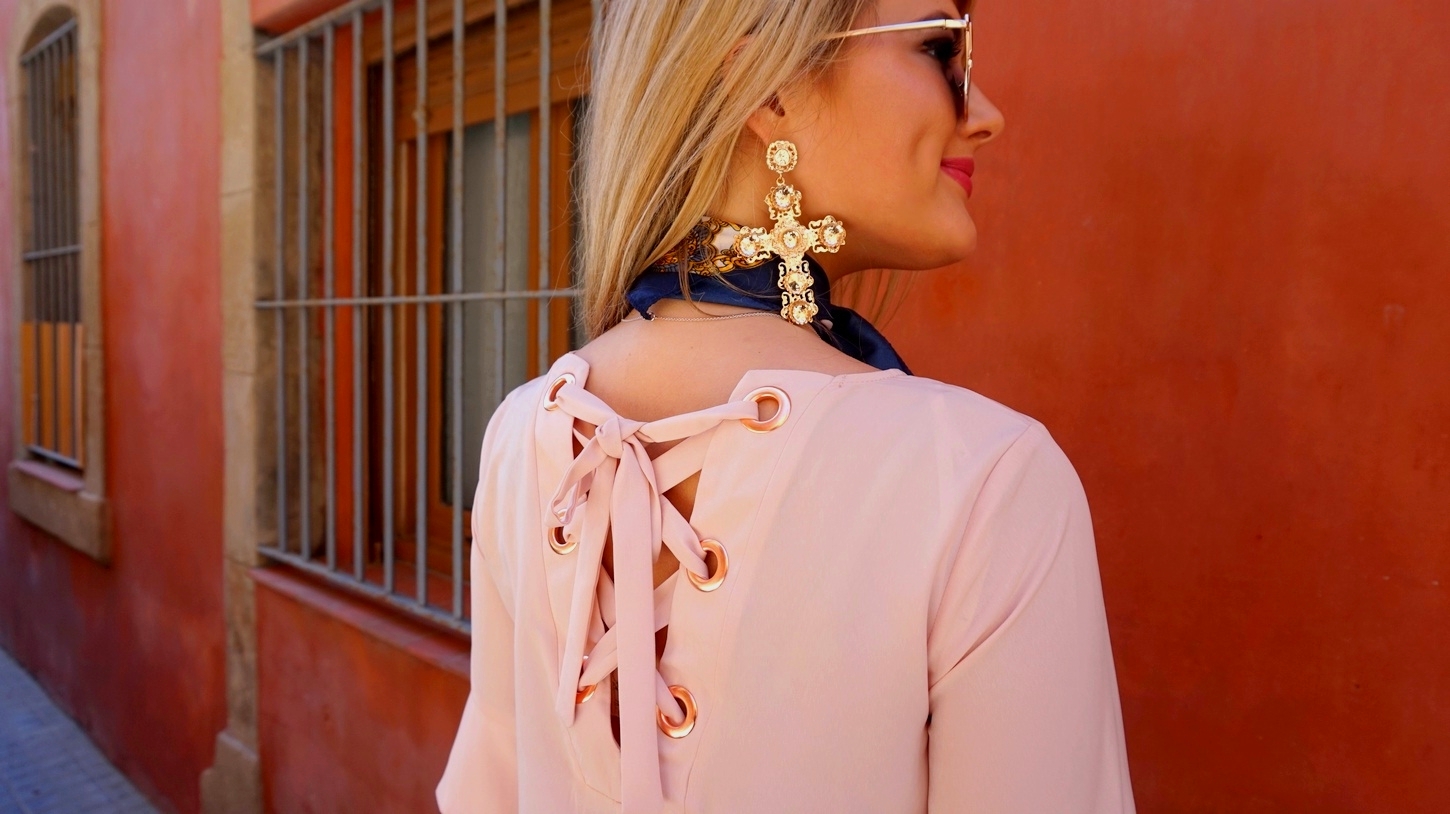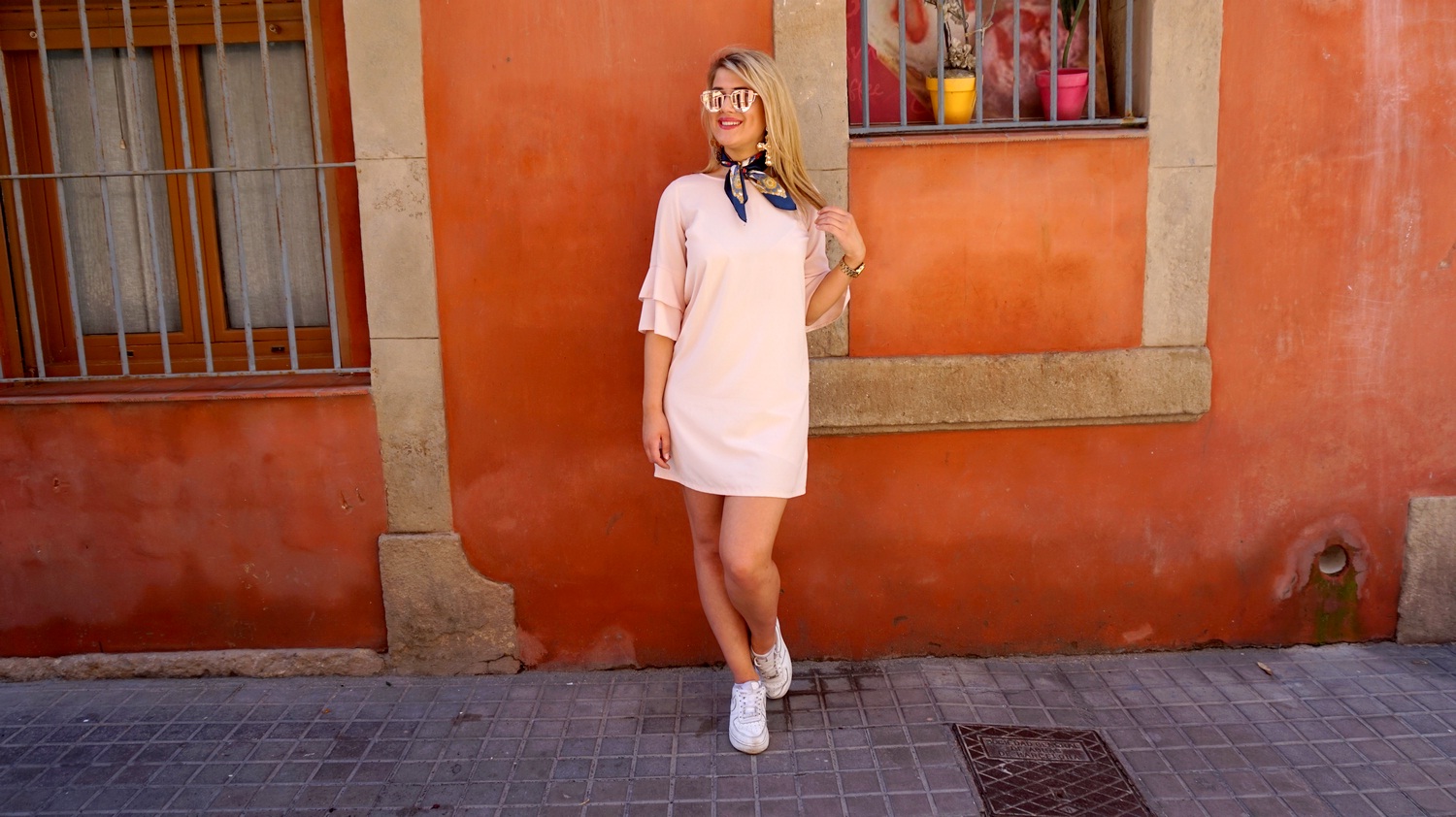 Outfit details

Bandana scarf: Ebay
Soft pink lace up back dress: Primark
Oversized cross earrings: Ebay
Sunglasses: Ebay
White Airforce 1 low Sneakers: Nike
Golden watch: Michael Kors