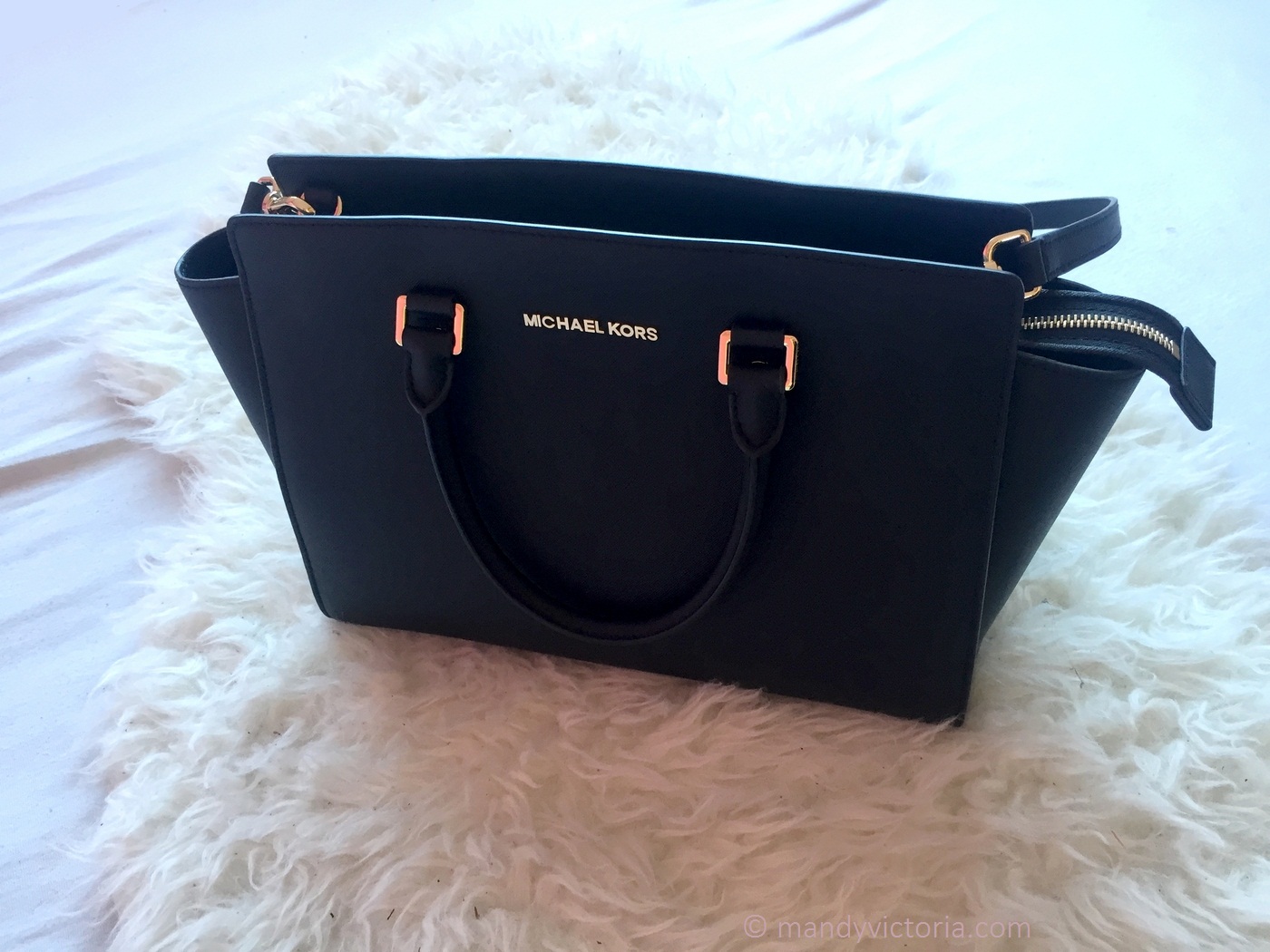 A Large Michael Kors Selma bag was a designer bag high on my wishlist. I decided that, even with my student living, I wanted to save for it. Why would I leave a dream a dream? I was working much anyways. And I will never-not buy a fake item, no matter what my income is. I rather buy something else of a more budget-friendly brand than a fake designer piece.
Een grote Michael Kors Selma tas was een designer tas die hoog op mijn wenslijst stond. Ik besloot dat, zelfs met mijn studenten inkomen, dat ik er voor wilde gaan sparen. Waarom zou ik mijn droom een droom laten? Ik werkte toch veel. Ik zal never-nooit een nep item komen, maakt niet uit wat mijn inkomen is. Ik koop liever iets anders van een meer budget-vriendelijk merk dan dat ik een nep designer item koop.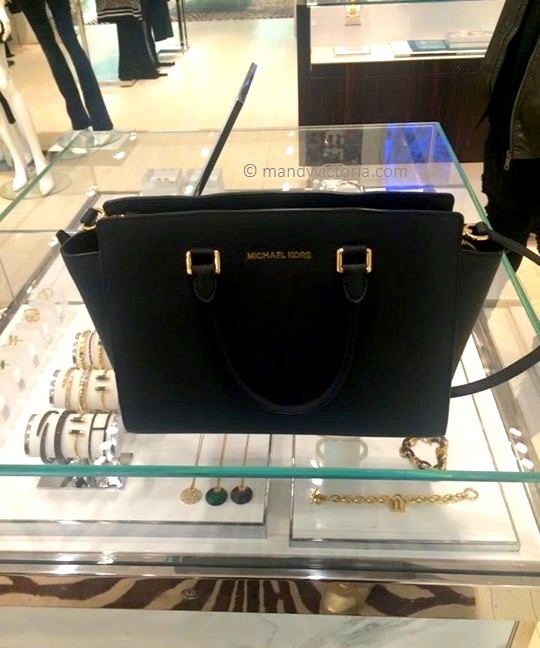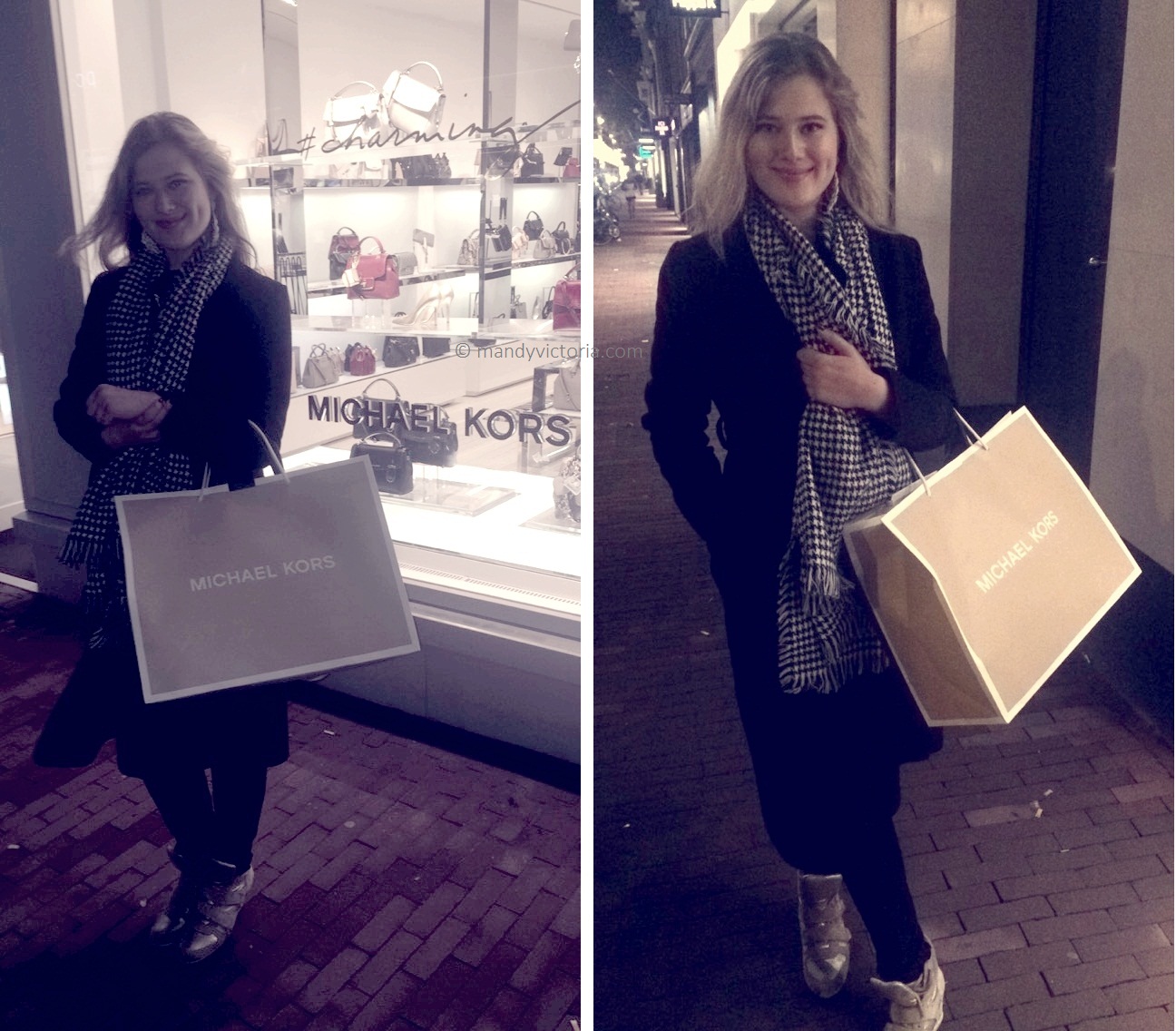 No offense to fake-item-lovers, you should buy whatever you like, but i'm personally just somebody that rather doesn't choose the cheap(er) fake version, because I dislike fake designer items.
Together with my best friend Jeremy, I went to the 'PC Hooftstraat' In Amsterdam to buy it after saving for it.When I bought it, the bag got putted into a soft fabric bag with the Michael Kors logo on it.
It also got wrapped into paper that got scented with the Rose golden Michael Kors perfume. In the end, the lady added the seasonal fashion collection magazine into my big shopping bag.
Even though it's a high quality product, it needs to be treated with some care. It is quite sensitive for cosmetics
and other substances that are not water.
Luckily, it doesn't get damaged from rain.
What I also love about the bag is that it fits with every outfit. It also has an attachable 'cord' to hang it over your shoulder. The version I bought is the Large size, because I love big bags. It is not big enough to fit a regular laptop though, but big enough to fit the necessary and extra items you want to take with you.[/one_half

N0-offence aan fake item lovers, ik vind dat je altijd zelf moet weten wat je koopt, maar ik ben persoonlijk gewoon iemand die liever geen goedkope(re) neppe versie koopt, omdat ik niet houd van nep items.

Samen met mijn beste vriend Jeremy ben ik naar de PC Hooftstraat in Amsterdam gegaan om het te gaan kopen na er voor gespaard te hebben. Toen ik het kocht, werd de tas in een zachte stoffen tas gedaan met het Michael Kors logo er op. Het werd ook in papier gewikkeld dat besprayd werd met het Rose Gouden MK parfum. Op het laatst voegde de dame het collectie boekje van dit seizoen toe aan mijn grote shopping bag.

Ook al is het een hoge kwaliteit product, moet het wel behandeld worden met zorg. Het is vrij gevoelig voor cosmetica en andere substanties dat geen water is. Gelukkig kan het wel tegen regen.

Wat ik ook fijn vind aan de tas is dat het bij elke outfit past. Het bezit ook een koord dat je er aan vast kan maken zodat je het over je schouder kan hangen. Deze versie is de large, omdat ik houd van grote tassen. Het is niet groot genoeg om bijvoorbeeld een laptop te dragen, maar wel alle nodige items die je mee wil nemen en zelfs extra.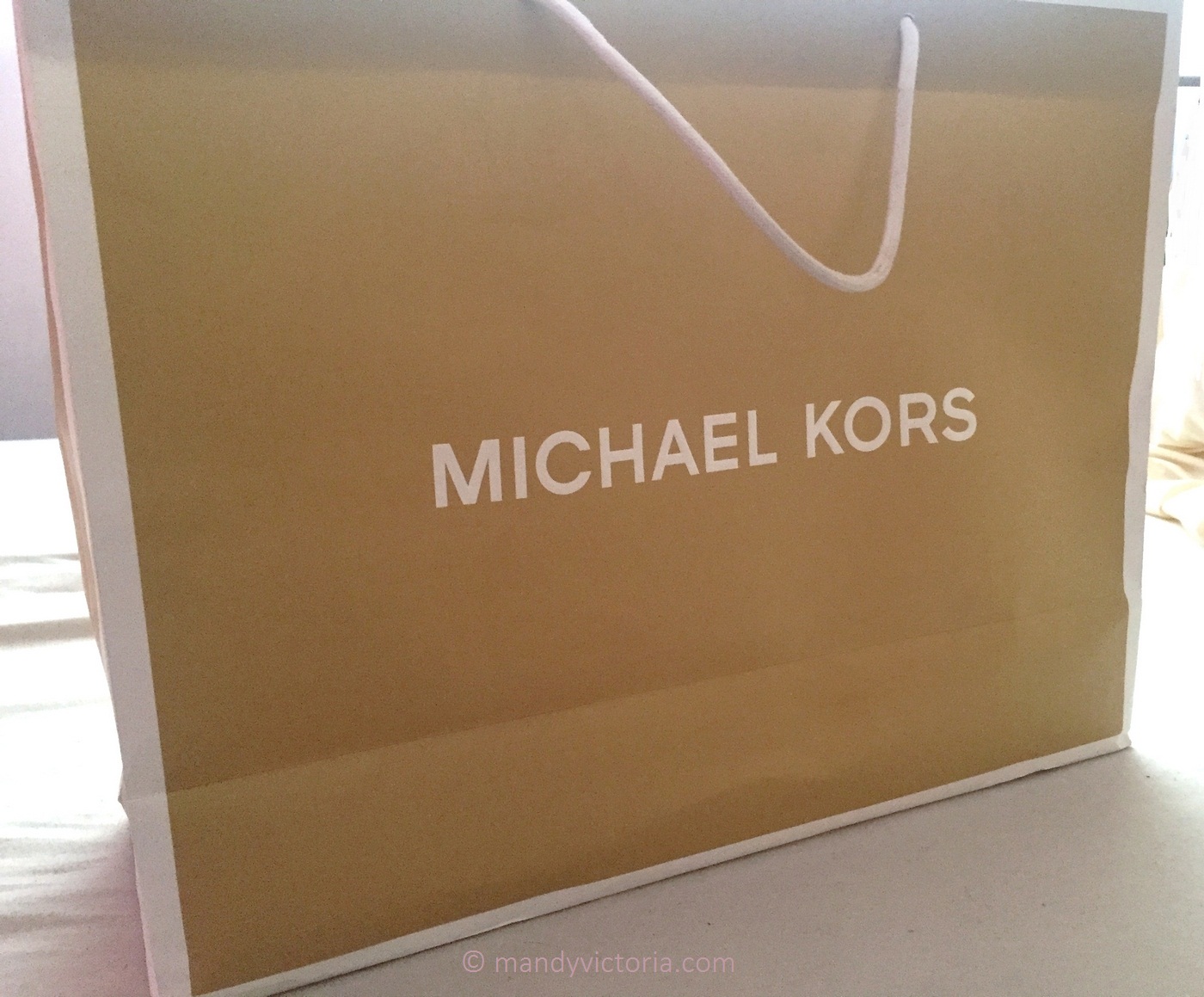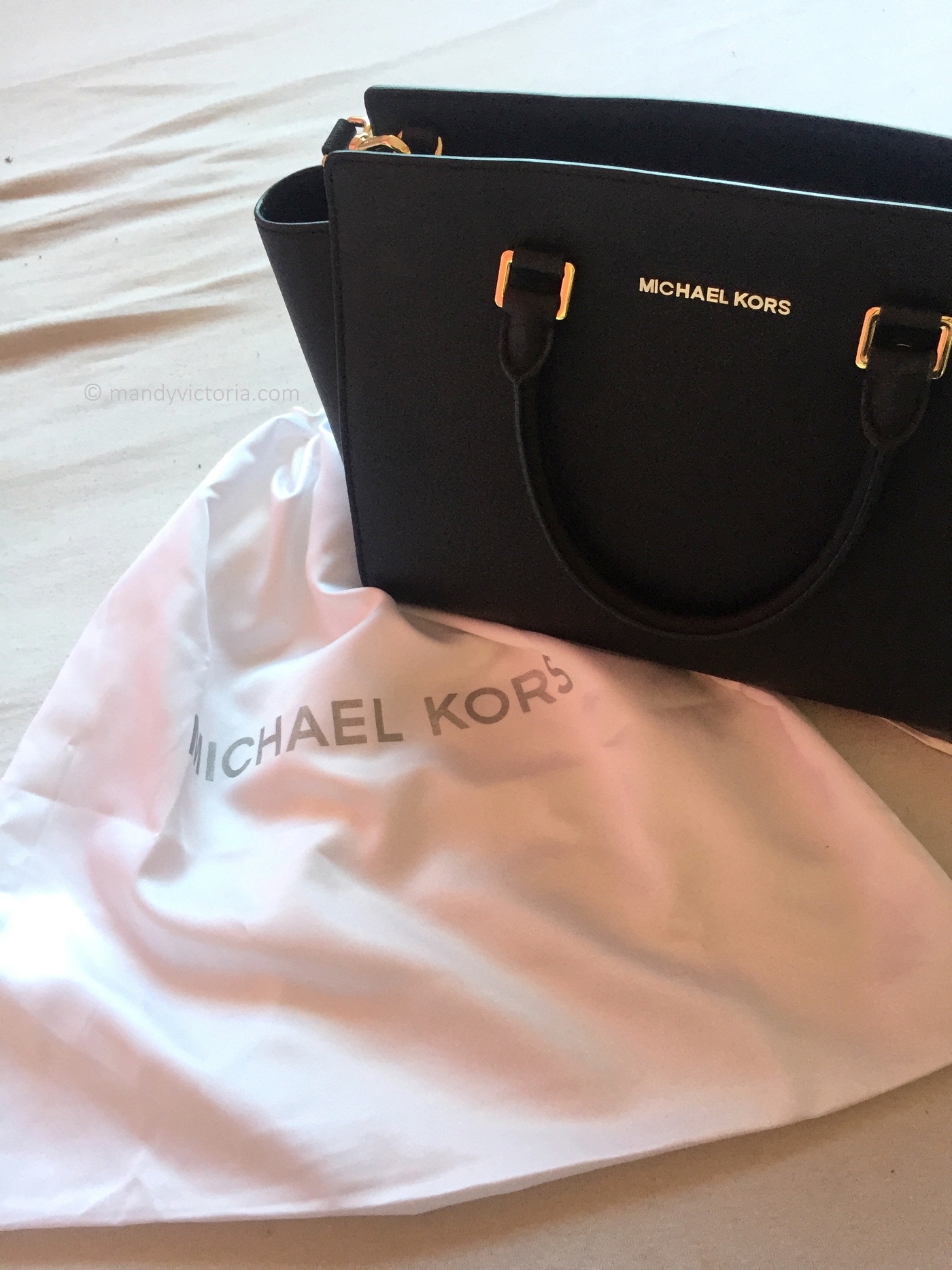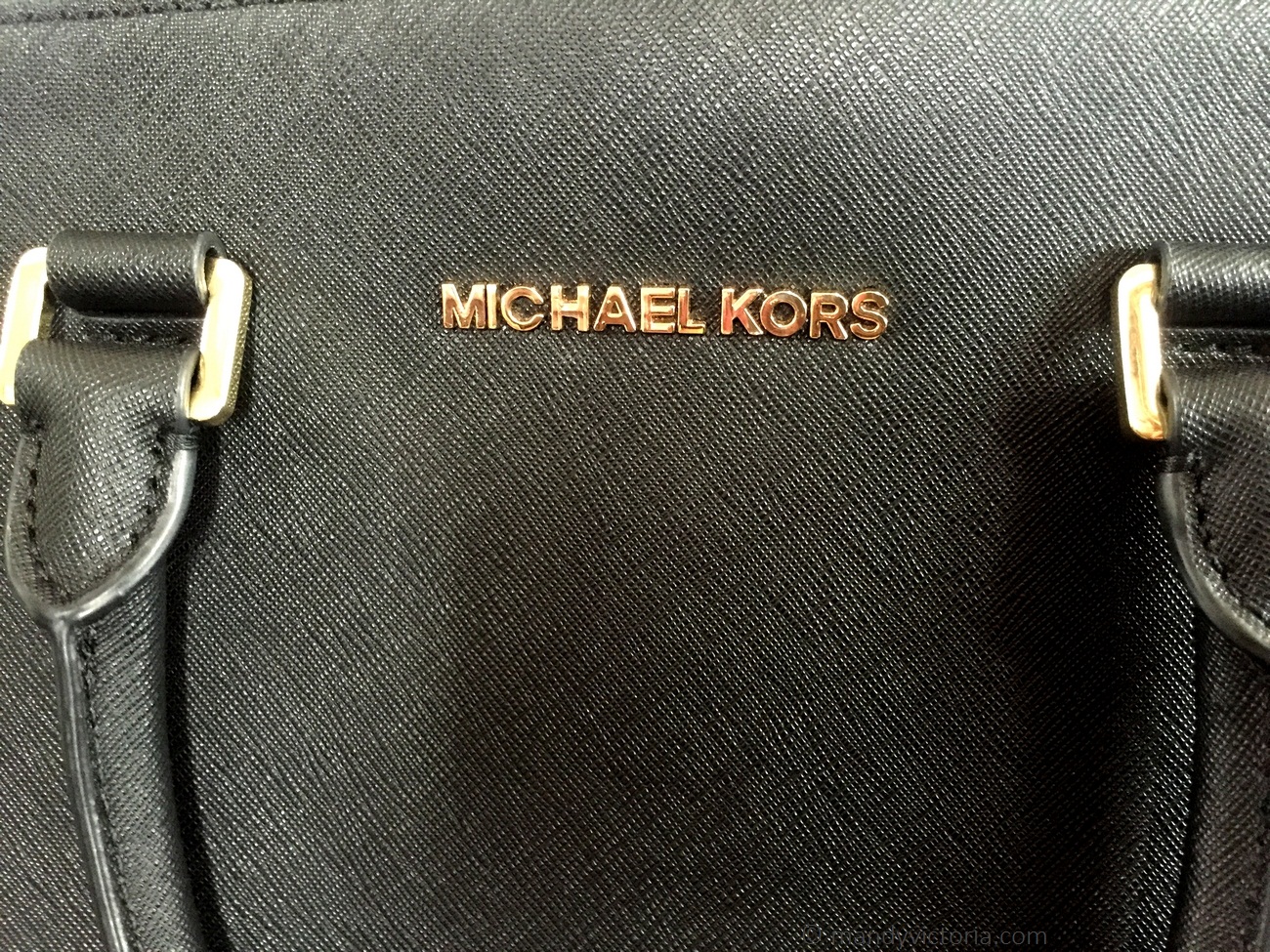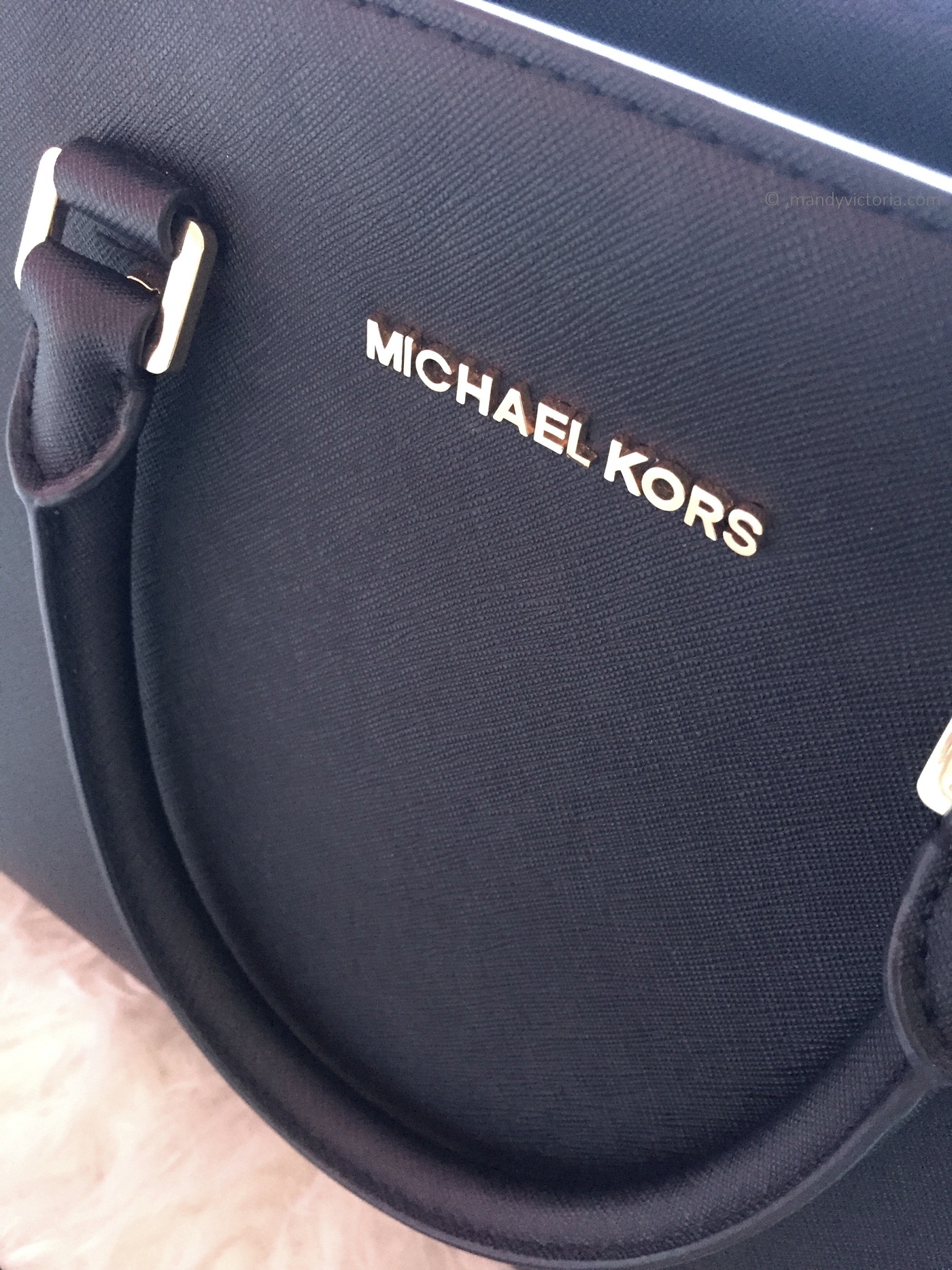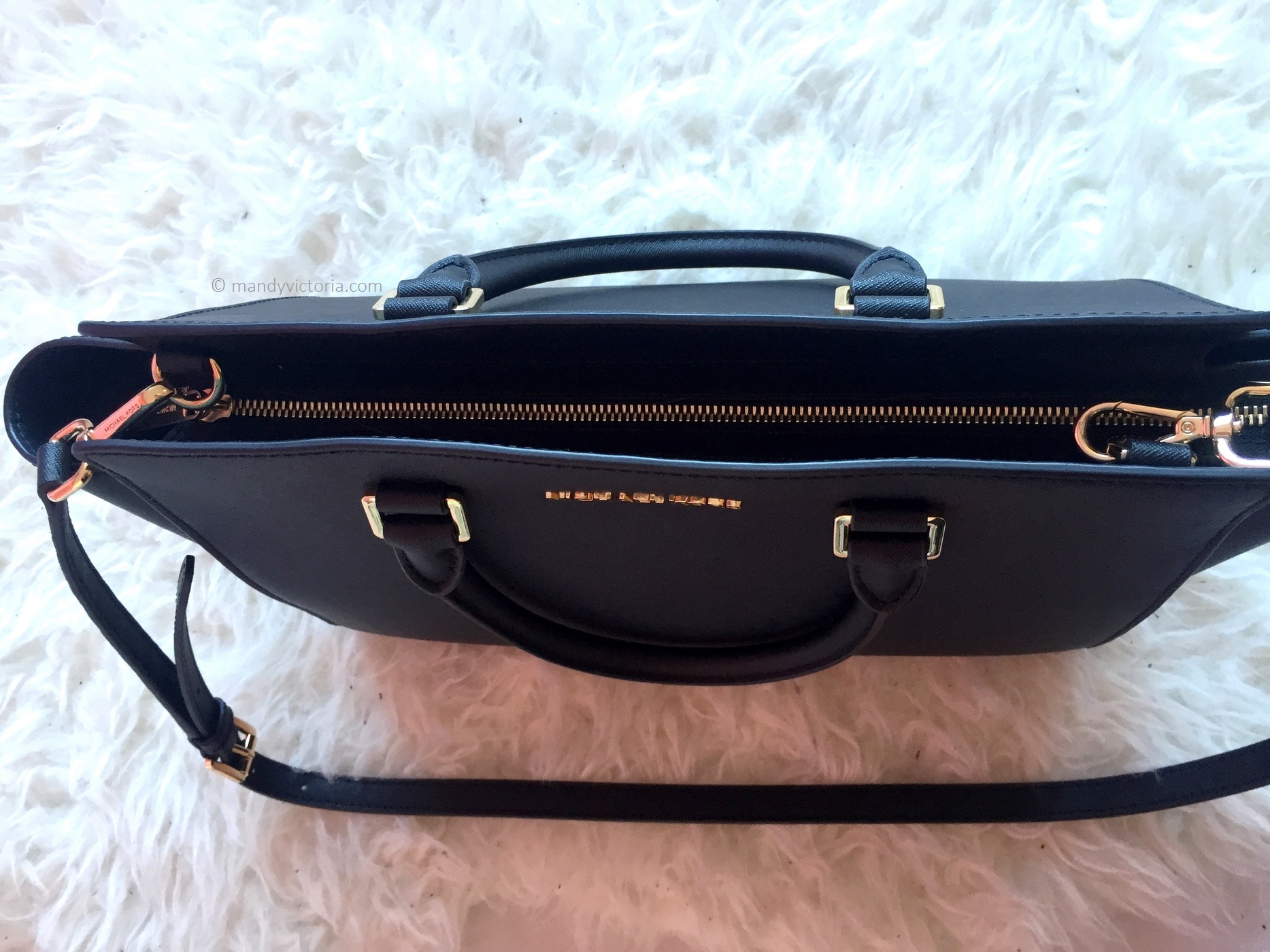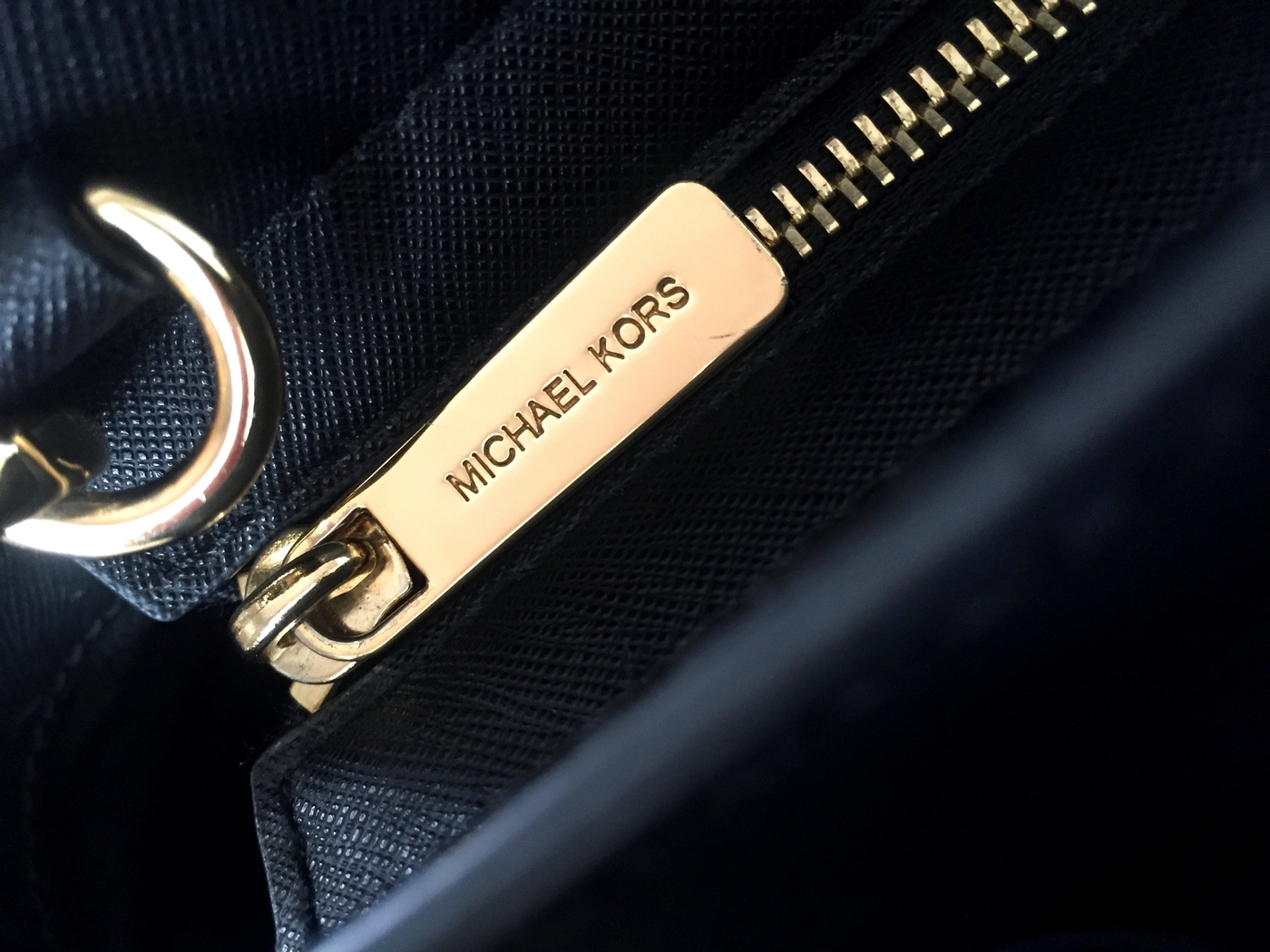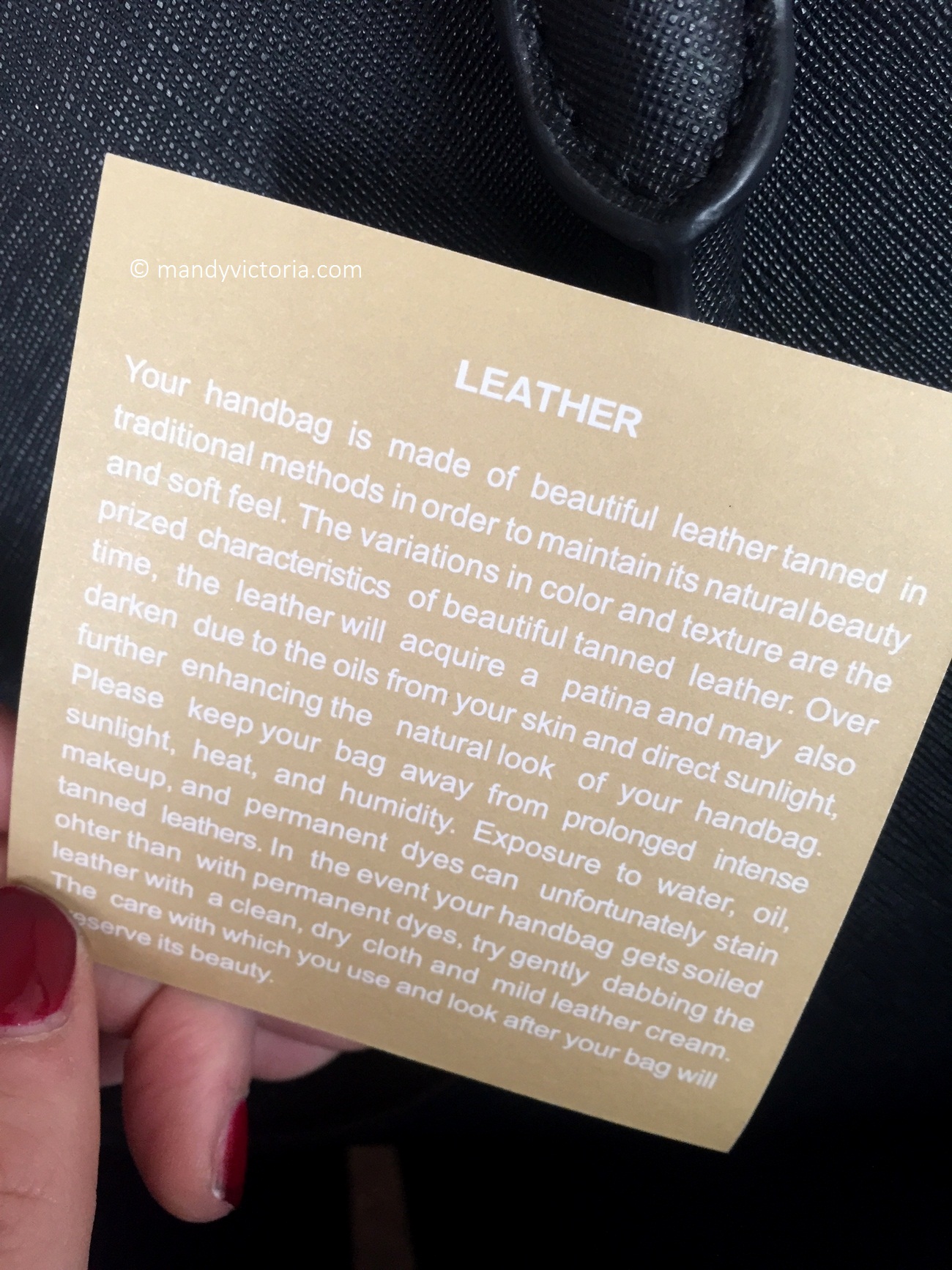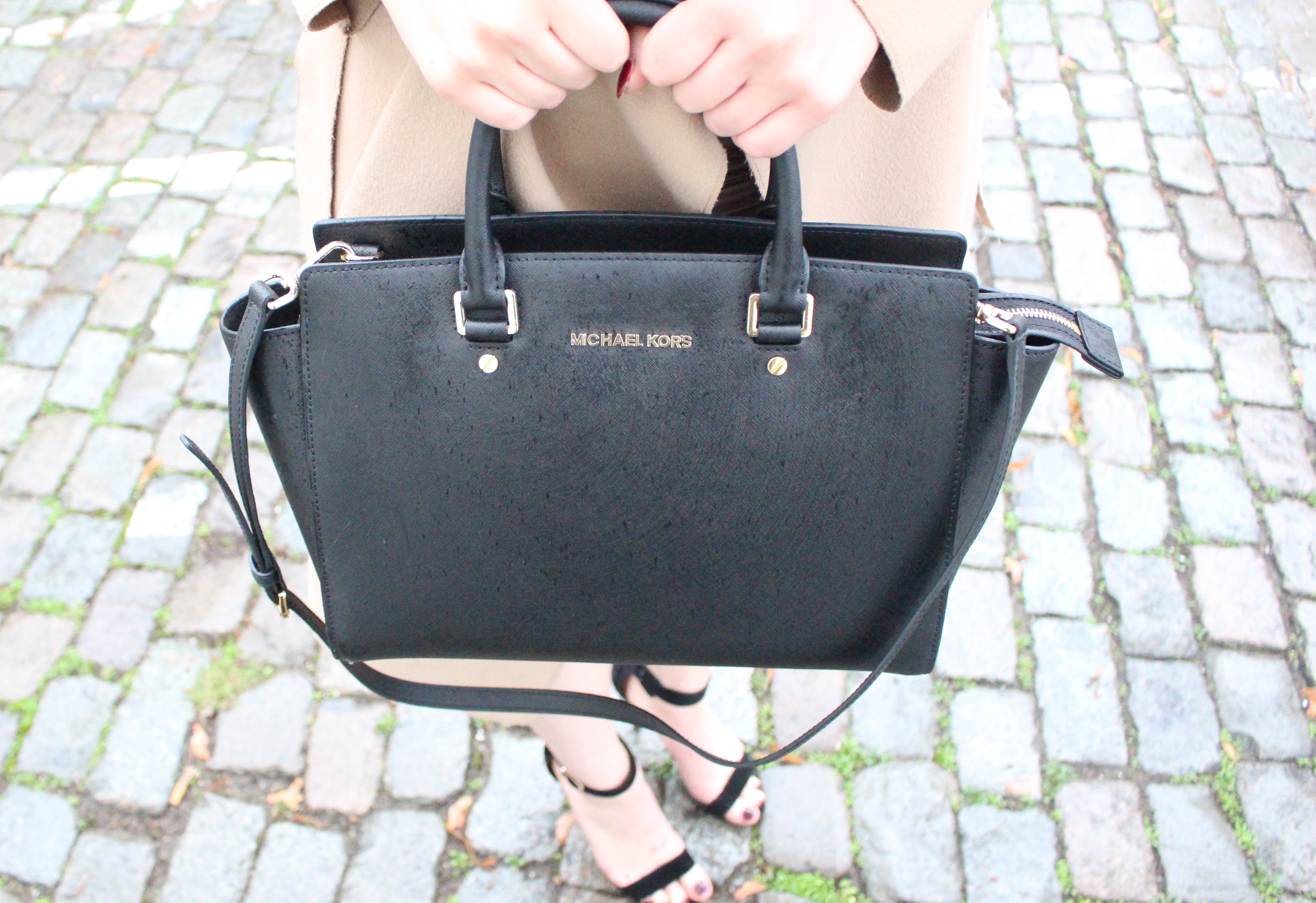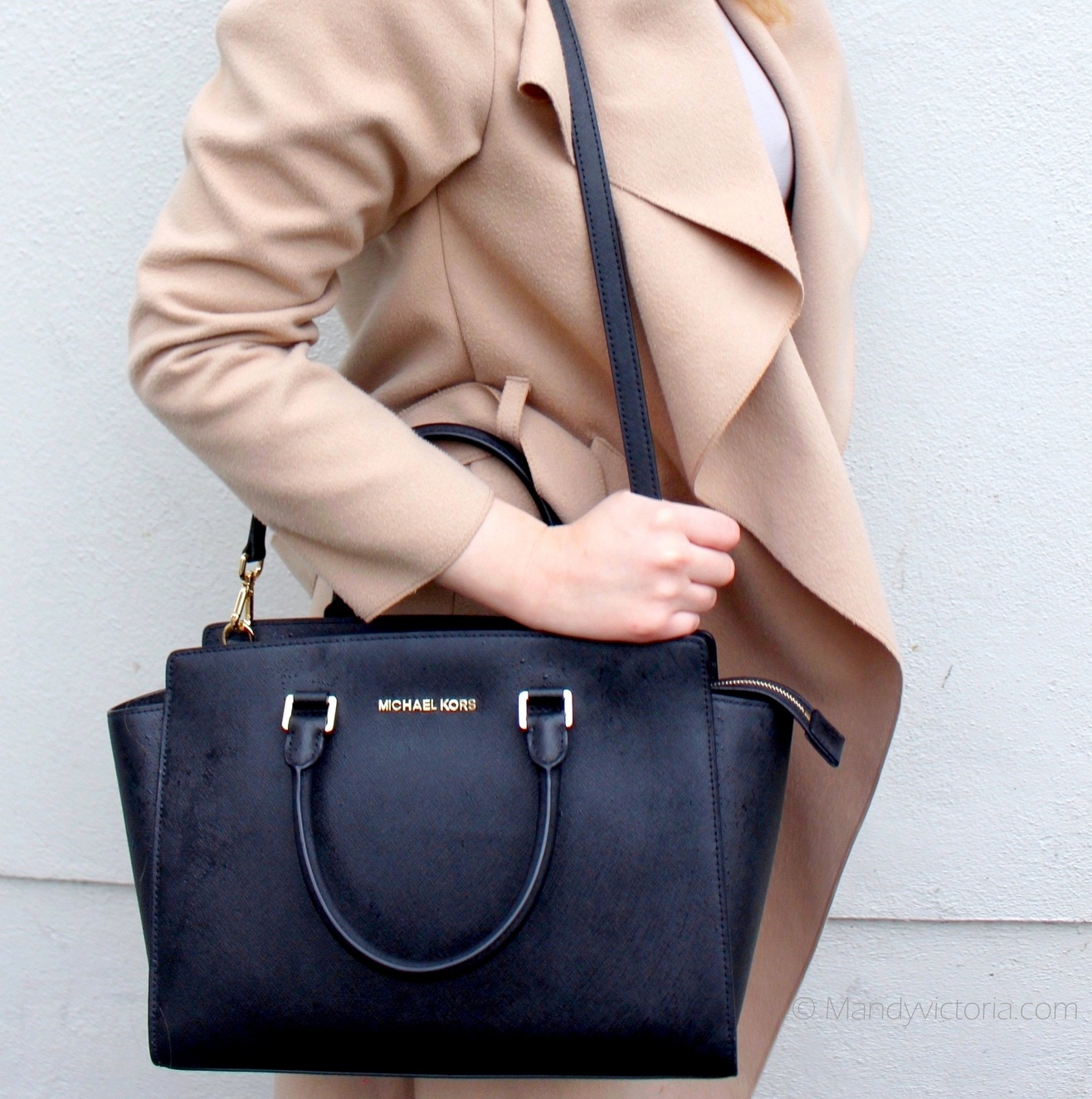 Picture above is the bag featured for the first time @ my outfit post: Empress.
The benefits of buying the bag:
– Two year warranty
– Real leather
– High quality bag
– Classic item
– Supports the brand
– You get added to the customer database
– Seasonal collection issue in your mail
Where to buy?
I bought it at the PC Hooftstraat in Amsterdam.
It's also available at 'De Bijenkorf'
De foto hier boven is waar ik de tas voor het eerst heb gebruikt in een post, bij mijn outfit: Empress.
De voordelen van het kopen van de tas:
– Twee jaar garantie
– Echt leer
– Hoge qualiteit tas
– Klassieker
– Steunt het merk
– Je word toegevoegd aan het klanten systeem
– Seizoen geboden collectie mails
Waar te koop?
Ik heb het gekocht in de PC Hooftstraat in Amsterdam.
Het is ook beschikbaar bij De Bijenkorf.