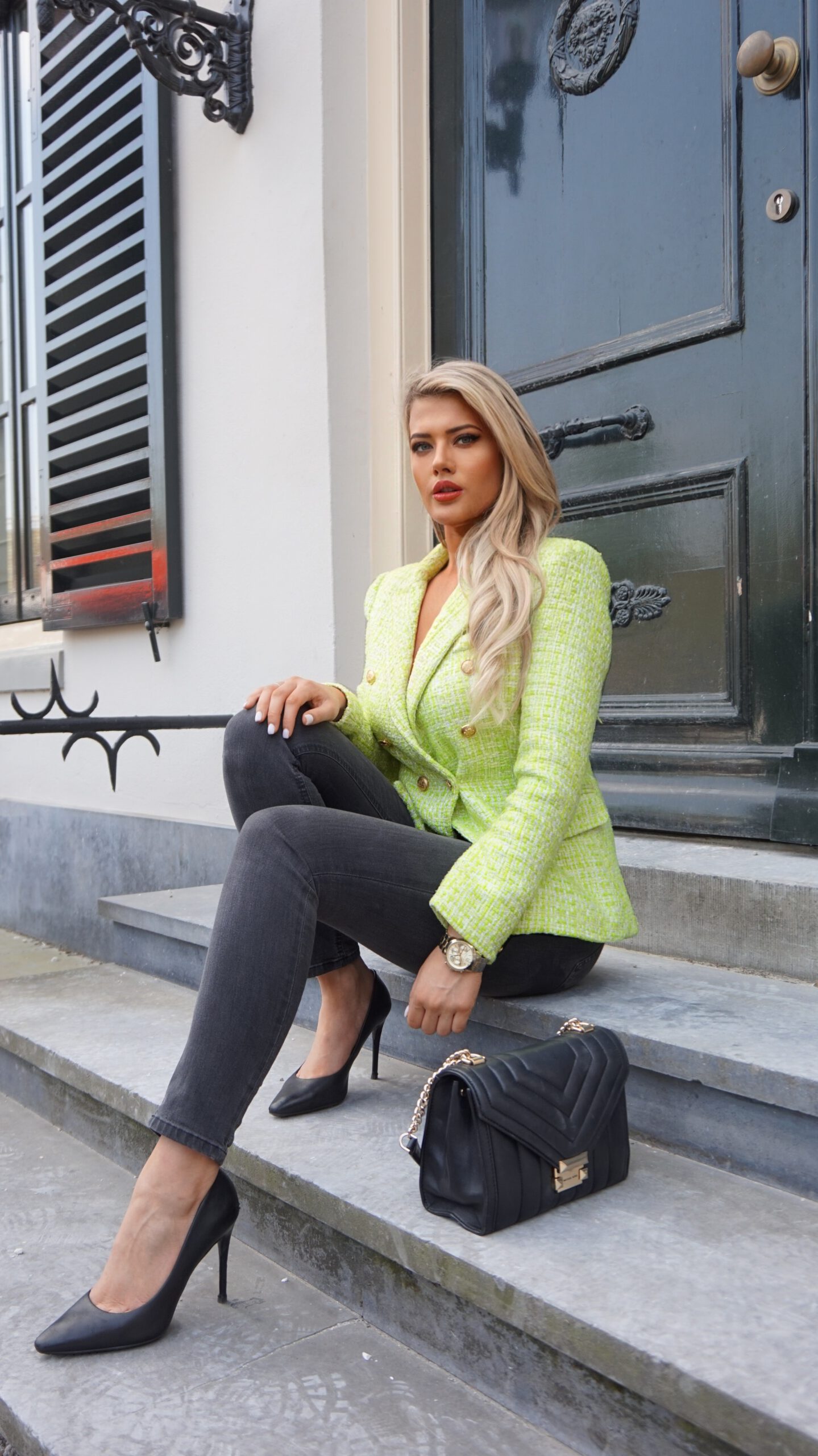 I bought this blazer last year. I love beautiful blazers, and this is my favorite. The nice neon color makes me very happy and I wear this outfit regularly. Instead of heels under this outfit, I often wear a nice white sneaker with it. This is definitely one of my favorite outfits and although I don't really like jeans at all, this is the only pair that has been in my closet for years and that I really like.
Lately I've been trying to post a lot on Instagram and blogging. I actually notice that because of all the hustle and bustle I have less time for it and have other priorities and am less involved with social media. For example, I got a new position at work and things didn't go so well with my mother. In May, all kinds of fun things will come my way! 3 days as a bridal model in Germany, a mini trip to a friend in Marbella and a mini trip to Ibiza with a sweet girl I know from work. In addition, another attempt to fly to Mexico.. I'm curious what will happen! A lot of it will be posted online.
Deze blazer heb ik afgelopen jaar gekocht. Ik ben gek op mooie blazers, en dit is mijn favoriet. Ik word heel erg vrolijk van de leuke neon kleur en draag deze outfit ook regelmatig. In plaats van hakken onder deze outfit, draag ik hier vaak een leuke witte sneaker bij. Dit is absoluut een van mijn lievelingsoutfits en ondanks ik eigenlijk helemaal niks heb met jeans, is dit het enige paar die al jaren in mijn kast hangt en ik wel heel erg leuk vind.
De laatste tijd probeer ik weer veel te posten op instagram en te bloggen. Ik merk eigenlijk dat ik door alle drukte er minder tijd voor heb en andere prioriteiten heb en minder met social media bezig ben. Zo heb ik een nieuwe functie op werk gekregen en is het even niet zo goed gegaan met mijn moeder. In mei komt er weer van alles leuks op mijn pad! 3 dagen als bruidsmodel in Duitsland, een mini trip naar een vriendin in Marbella en een mini trip naar Ibiza met een lieve meid die ik van werk ken. Daarnaast opnieuw een poging om naar Mexico te vliegen.. Ik ben benieuwd wat er allemaal door gaat! Veel zal wel online komen!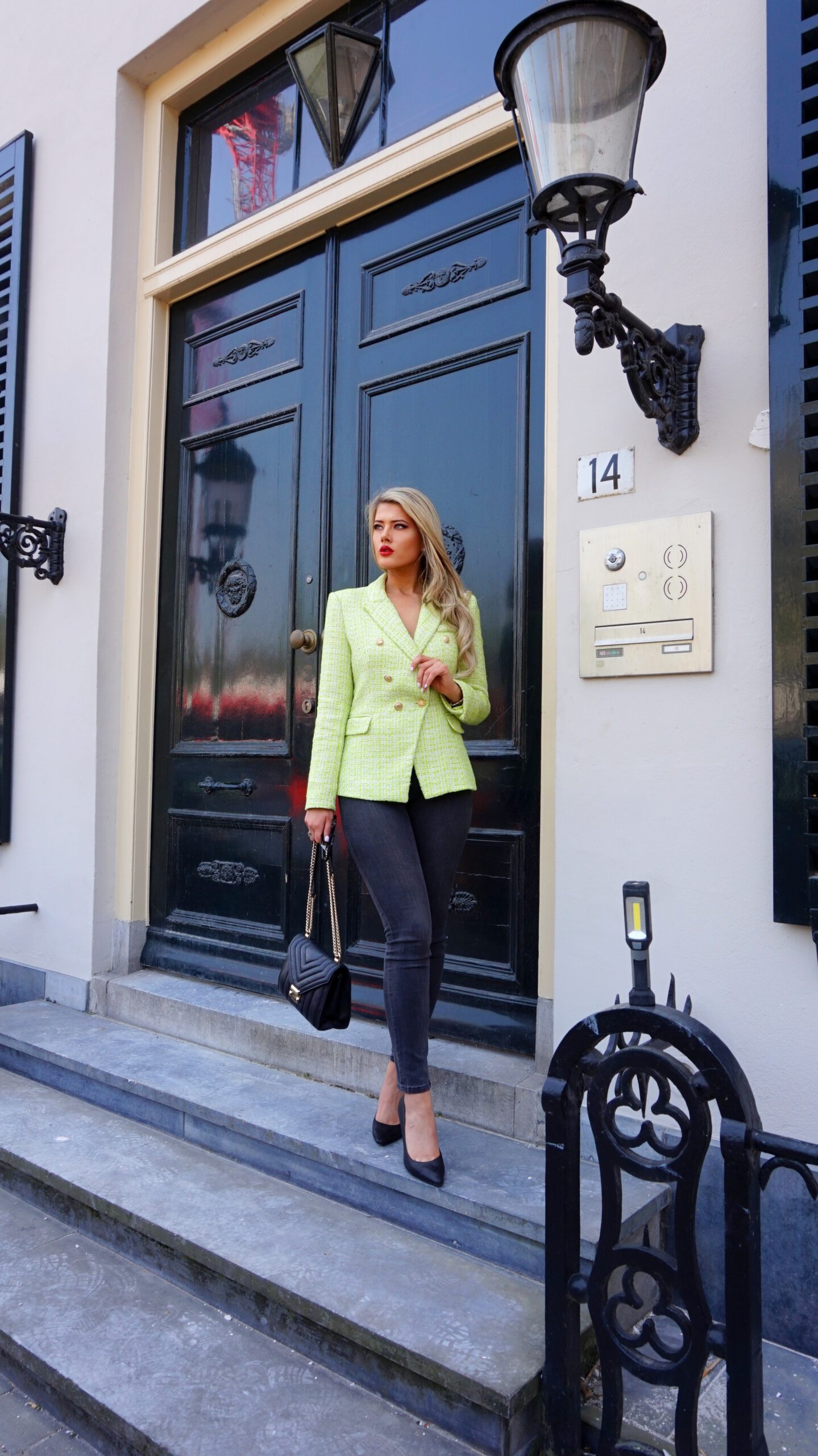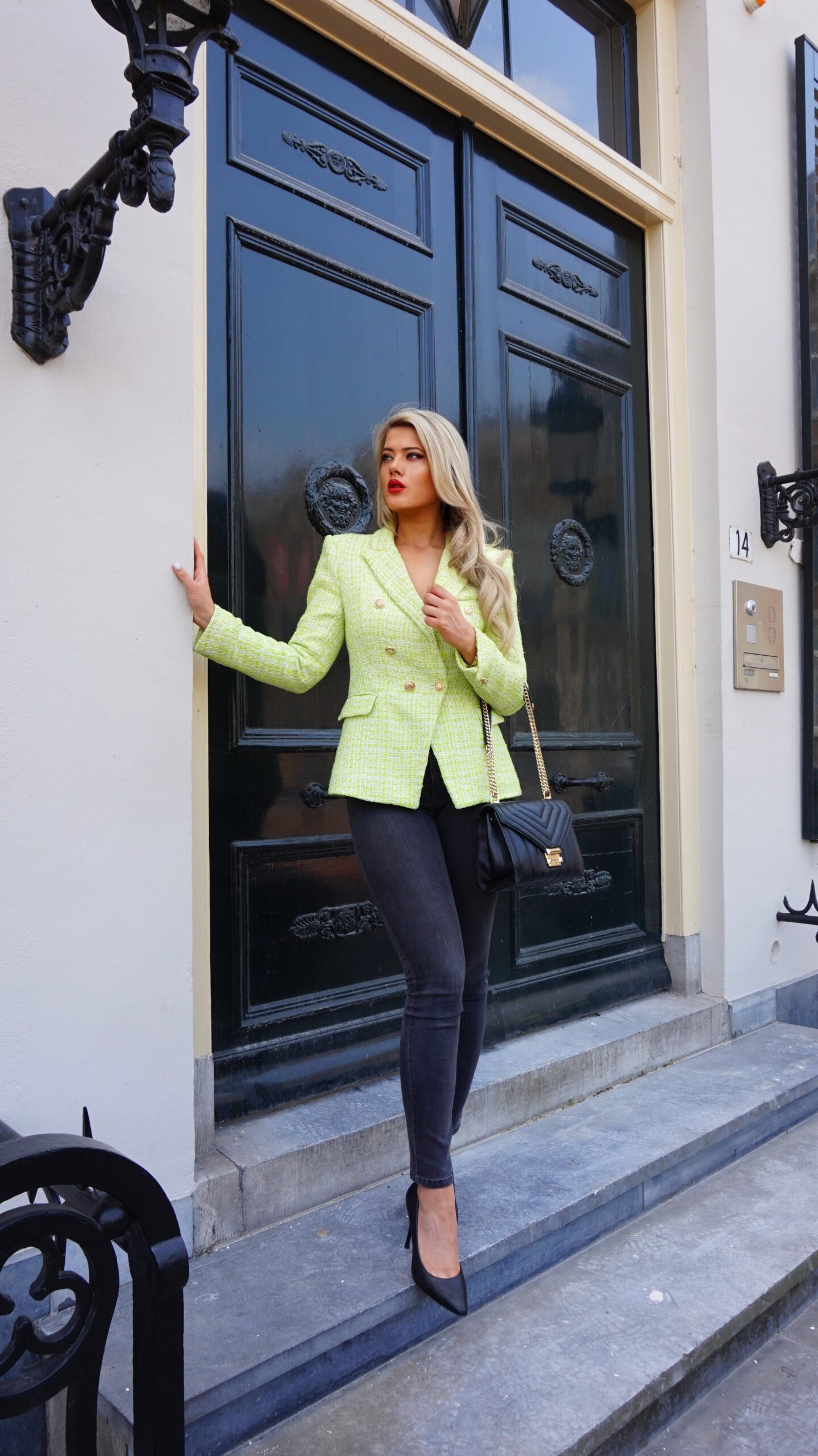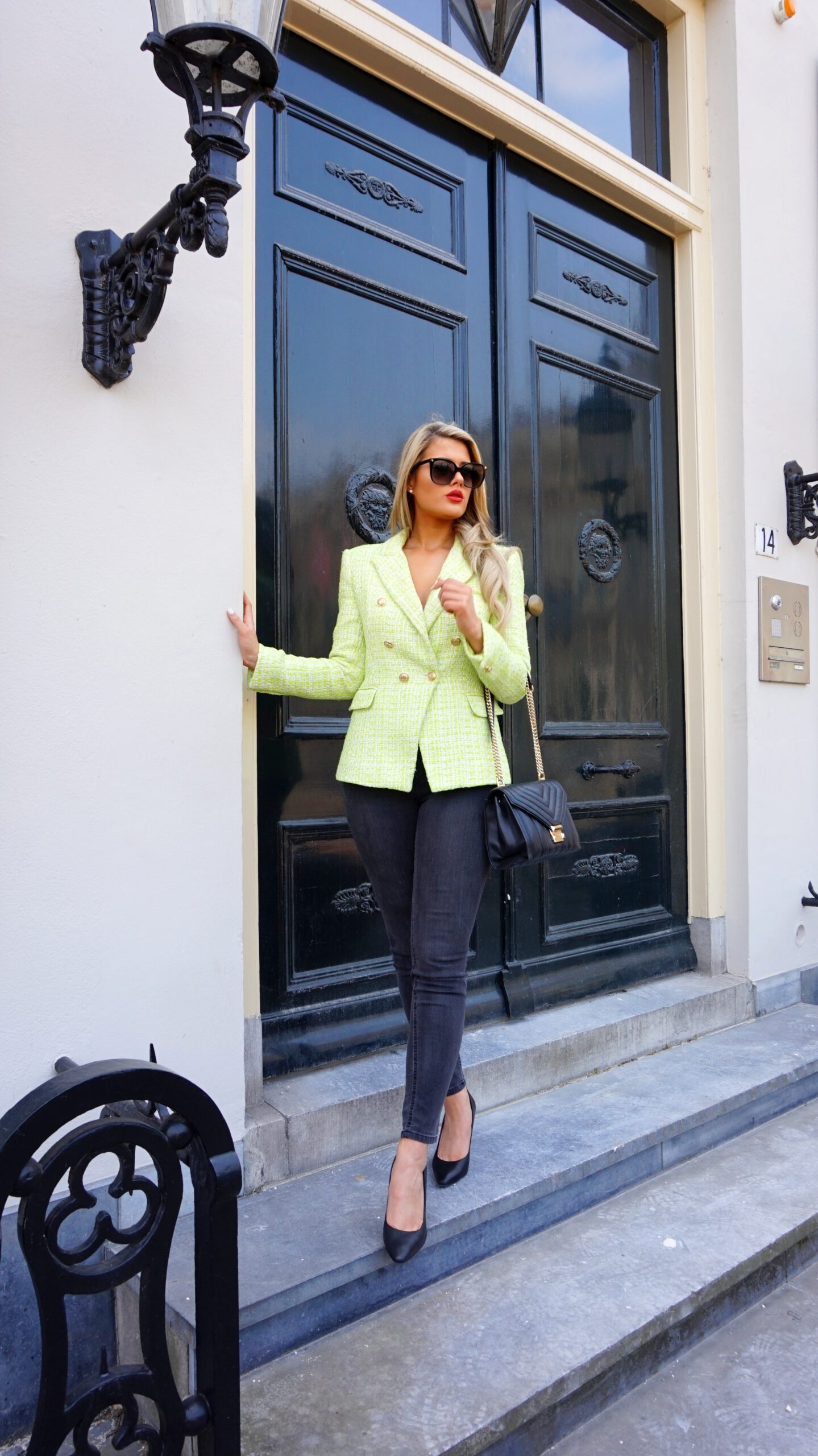 Outfit details


Neon green tweed blazer:
Lof Boutique
Jeans:
H&M
Bag:
Michael Kors
Heels:
Aldo
Watch:
Michael Kors
Sunglasses:
Gucci
Pearl earrings:
/