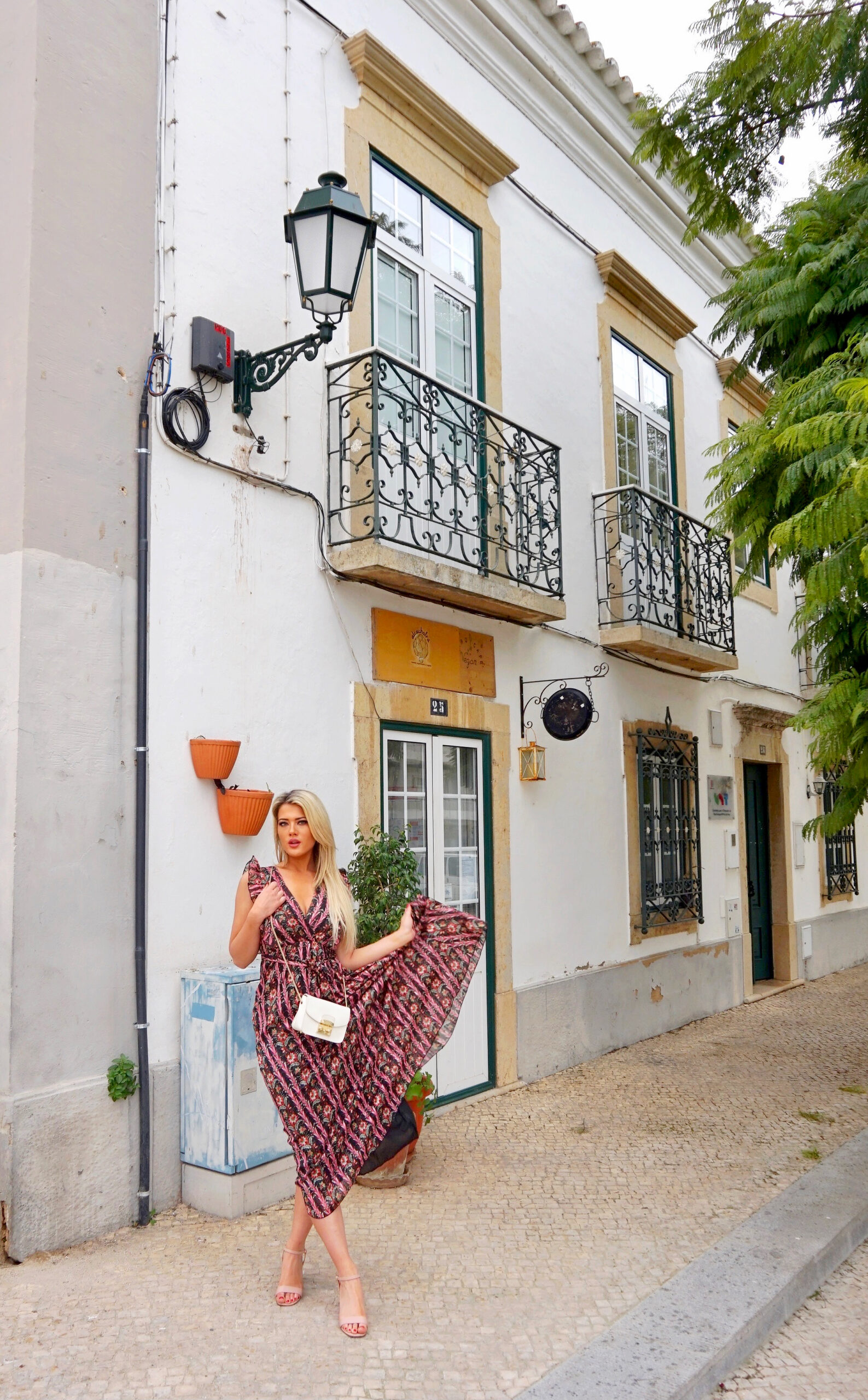 Hi everyone. Anyone who follows my Instagram closely may have seen the entire rollercoaster of my travels. I wanted to fly 'standby' to Mexico (IPB). The flight was completely full last minute so there was no room left for Joelle and I. Joelle would come with me for a few days and I would then continue my journey solo. I was really, really excited about it. Just like when we went to Athens in 2018 with a friend, we decided to stay at the airport and look for another European destination on the spot and go instead of being disappointed all the time. We quickly got a quick test in Amsterdam and flew on to Faro. Faro is where our 5 day 'road trip' started, which I will soon tell you about in new travel posts.
I bought this dress 2 years ago and also wore it during my trip to the Algarve. I wanted to make another blog post about it, but I couldn't. I still think the dress is beautiful for warmer days. Unfortunately, I soon had to put a jacket over it. The material also has a nice glitter, which is not very visible in the photos.
Hi allemaal. Iedereen die mijn Instagram nauwlettend volgt heeft wellicht de hele rollercoaster van mijn reizen gezien. Ik wilde 'standby' vliegen naar Mexico (IPB). De vlucht zat last minute compleet vol dus was er geen plek meer voor Joelle en ik. Joelle zou een paar dagen met me mee gaan en ik zou mijn reis dan solo voortzetten. Ik had er echt onwijs veel zin in. Net zoals toen in in 2018 naar Athene ging met een vriendin, besloten we op de luchthaven te blijven en terplekke een andere, Europese bestemming te zoeken en te gaan in plaats van teleurgesteld blijven. We hadden snel een sneltest gefikst in Amsterdam en vlogen door naar Faro. Faro is waar onze 5 daagse 'roadtrip' begon, waar ik jullie binnenkort uitgebreid over ga vertellen in nieuwe travel posts.
Deze jurk heb ik 2 jaar geleden gekocht en ook gedragen tijdens mijn reis naar de Algarve. Ik wilde er graag nog een keer een blogpost van maken, en dat was toen niet gelukt. Nog altijd vind ik de jurk prachtig voor warmere dagen. Helaas moest ik er al snel een jasje overheen doen. Het materiaal heeft ook een mooi glittertje, die niet zo goed zichtbaar is op de foto´s.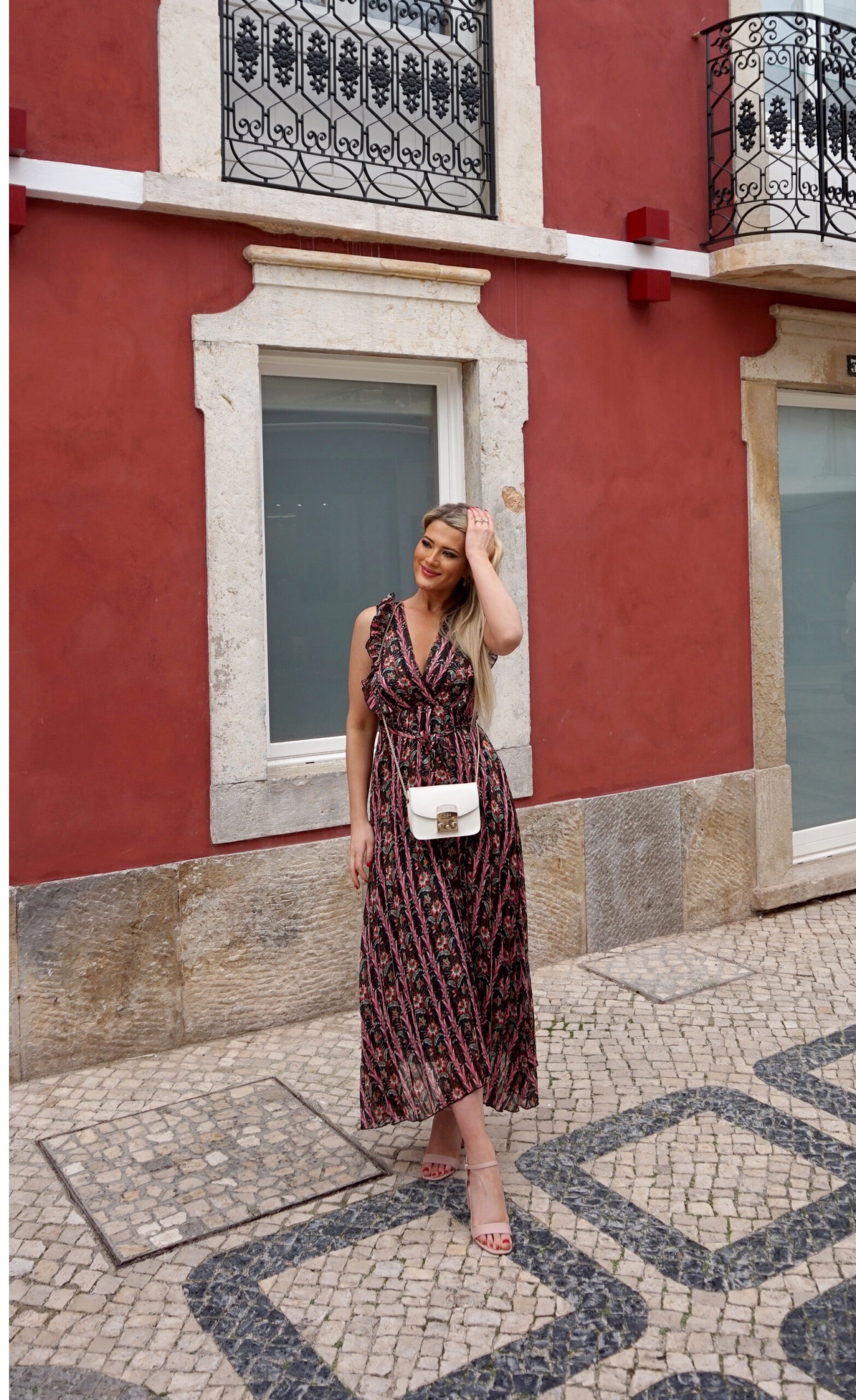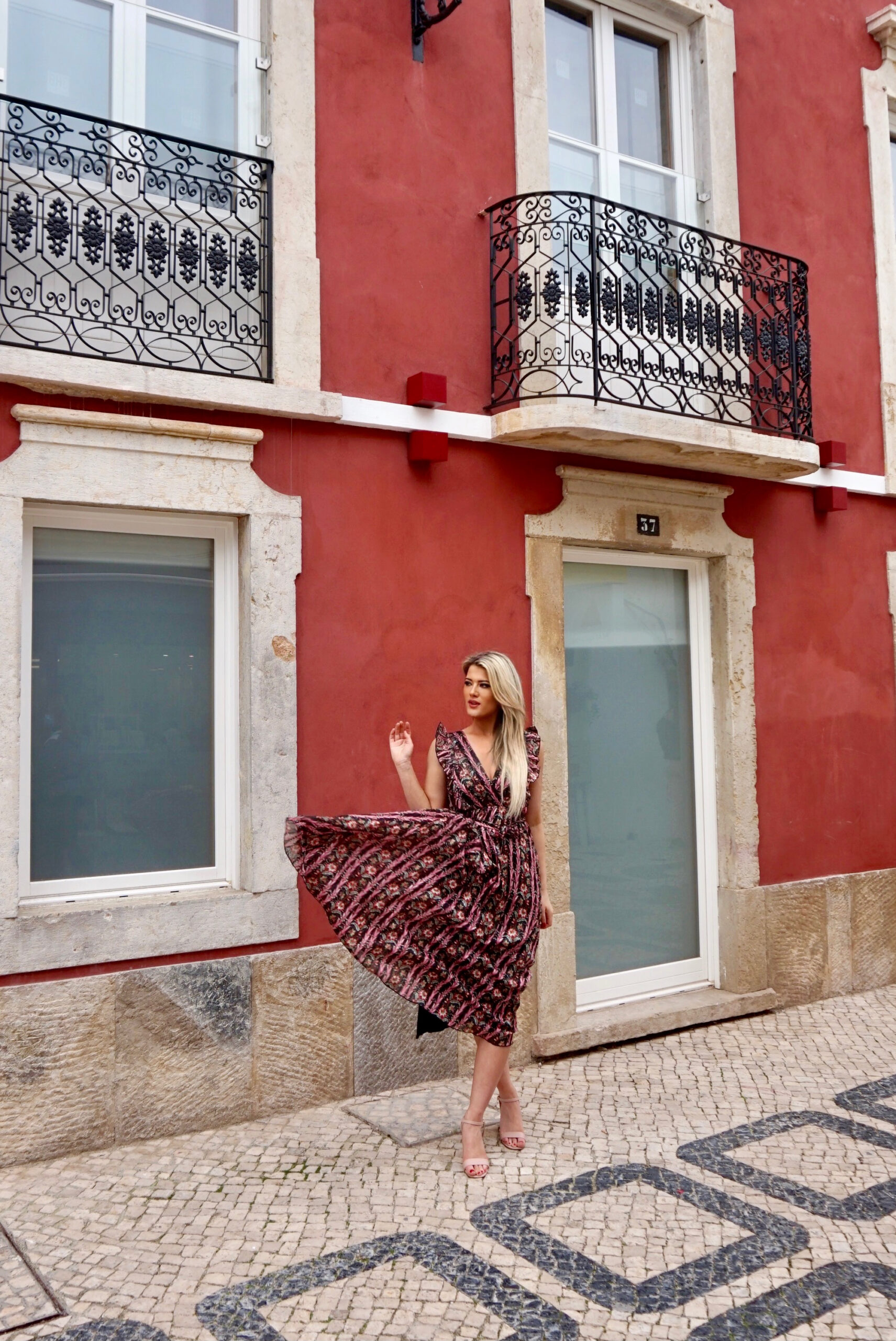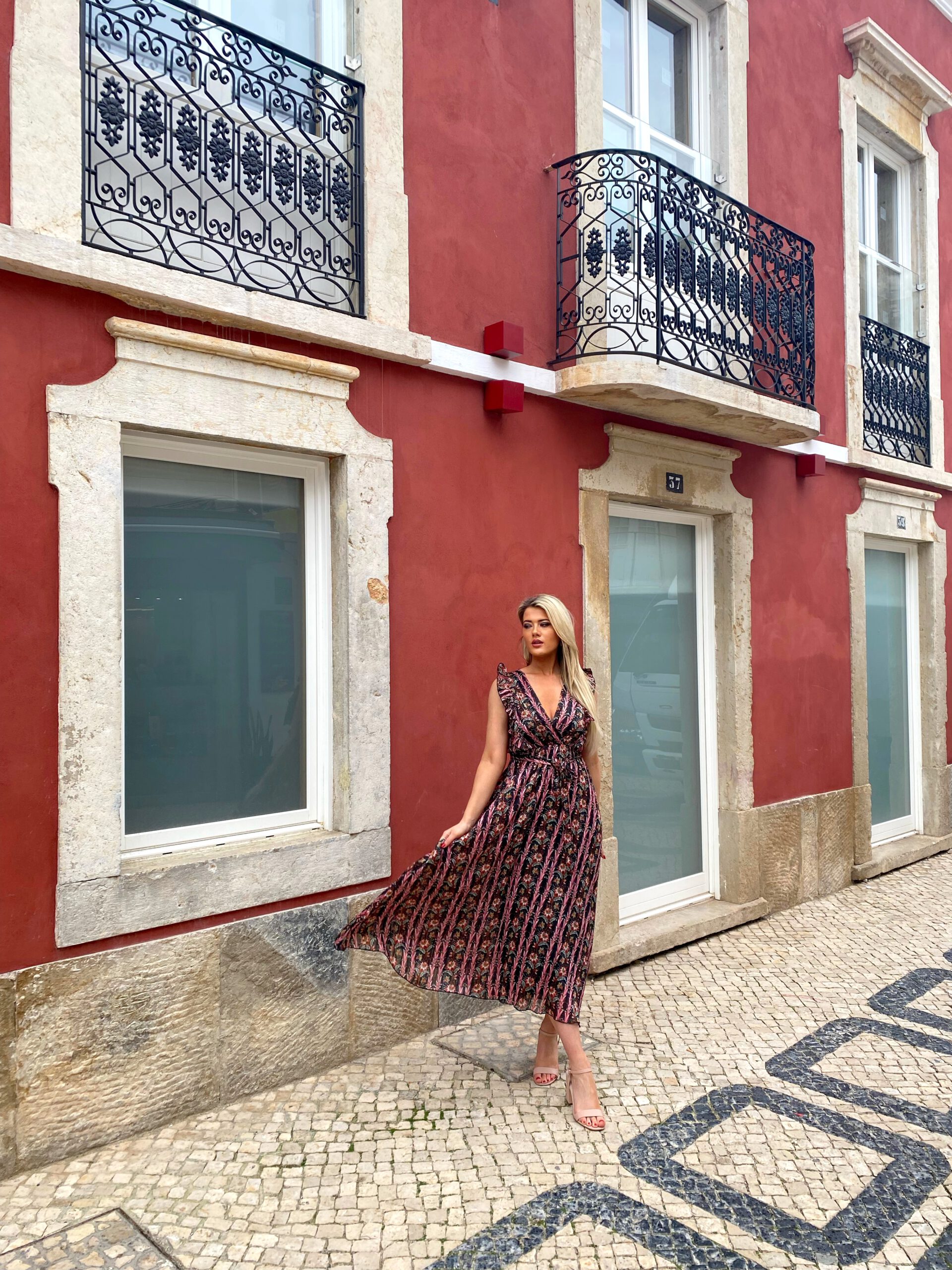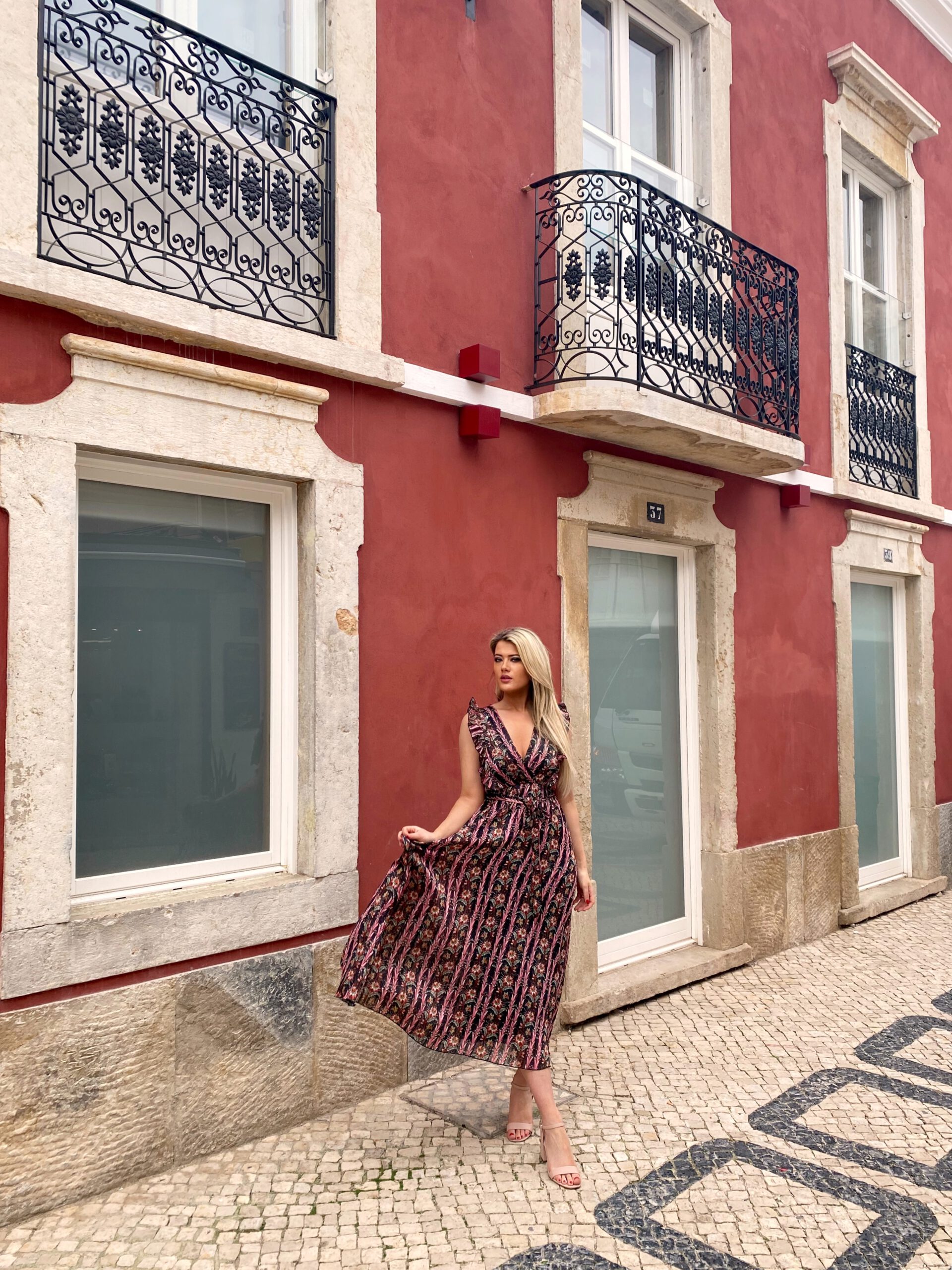 Outfit details


Dress:
Fresh Tilburg
Heels:
Primark
Bag:
Furla
Rings:
Lott Gioielli & Finaste