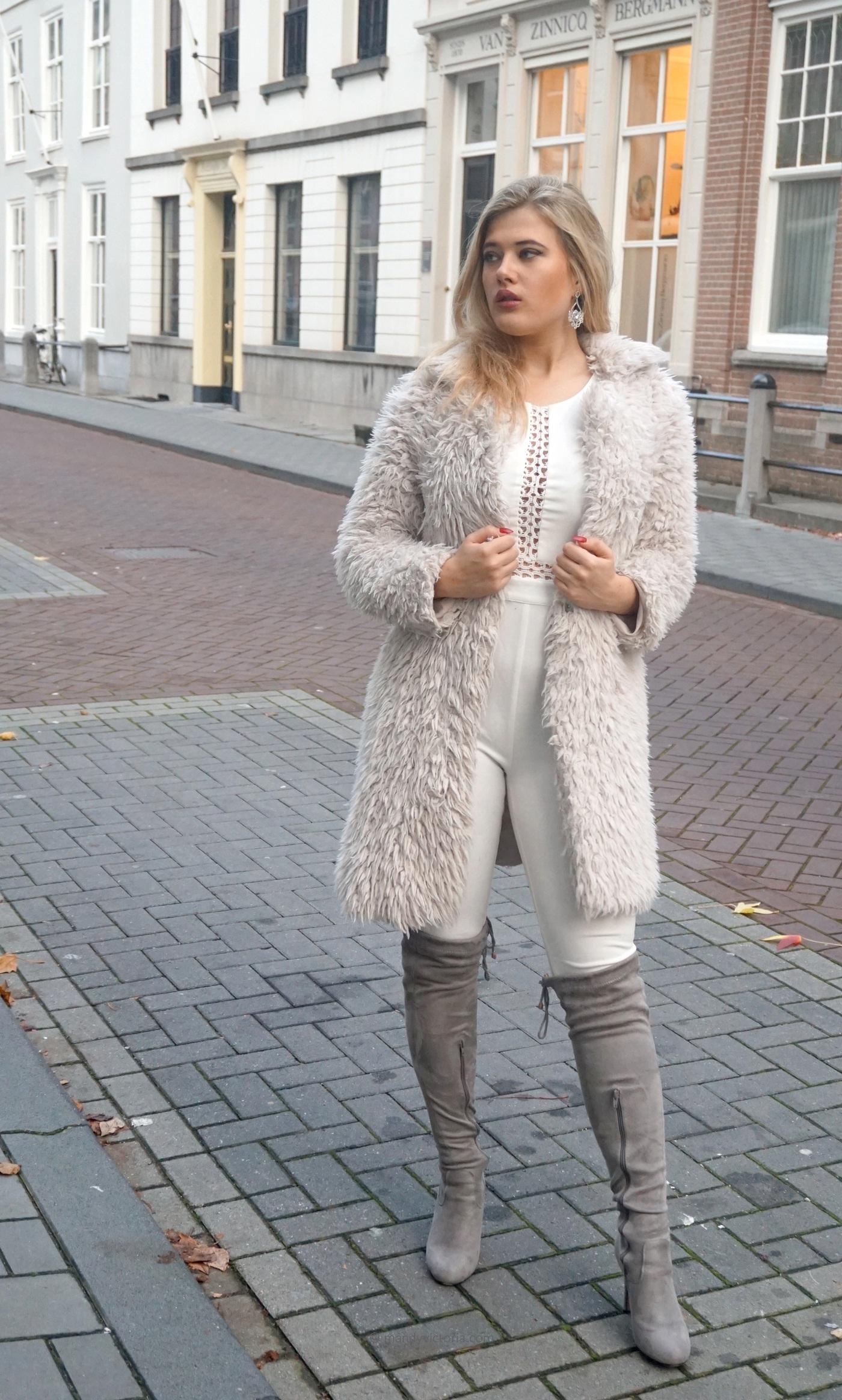 Winter is coming very soon together with the holidays.
To be honest, the days from autumn until Christmas are my favorite days of the year.
Basically because it has some kind of special and warm atmosphere. The funny thing is that I write most during autumn/winter. If it comes to clothing, I am slightly different. As an example, my favorite kind of outfits are ones which are great for not too hot, not too cold weather. What you can imagine with this is a jumpsuit or a dress with heels. Anything that can be worn without feeling too hot or too cold. I guess more people can relate to this, how about you?.
Lately, I am spending more time on – as I have told before – searching for a nice part time job, working out, some gaming, and selecting the right Christmas gifts (already) for my family. This weekend I have pageant castings which I am looking forward too! Do you have any nice plans coming up?
About this outfit – I love wearing white and grey – and besides that, red.
I liked combining these over knee boots with the jumpsuit and fuzzy coat, I just can't stop loving the over knee boot trend!
De winter komt er al weer snel aan en de feestdagen ook. Om eerlijk te zijn, de dagen van de herfst tot en met de kerst zijn mijn favoriete van het jaar. De reden hiervan is omdat het een speciale en warme sfeer met zich meebrengt. Het grappige is ook dat ik in die tijden het meeste schrijf. Als het aankomt op kleding, ben ik een beetje anders. Voorbeeld – Mijn favoriete soort outfits zijn outfits voor niet te warm, niet te koud weer. Wat je hierbij kan voorstellen is bijvoorbeeld een jumpsuit of jurk met hakken, alles dat je kan dragen zonder het te warm of koud te hebben. Ik neem aan dat meer mensen zich hierin herkennen, en jullie?
De laatste tijd ben ik meer tijd aan het besteden aan – zoals voorheen verteld – het zoeken van een part time baantje, wat gamen, fitness en het zoeken van de juiste kerstcadeau's (nu al) voor mijn familie. Aankomend weekend heb ik twee missverkiezing castings waar ik ook naar uitkijk. Hebben jullie leuke plannen op de planning?
Over de outfit – Ik ben gek op het dragen van wit en grijs – en daarnaast, rood. Ik vond het leuk deze over de knie laarzen te combineren met dit jumpsuit en de wollige jas, ik kan niet stoppen met het houden van de over de knie laarzen trend!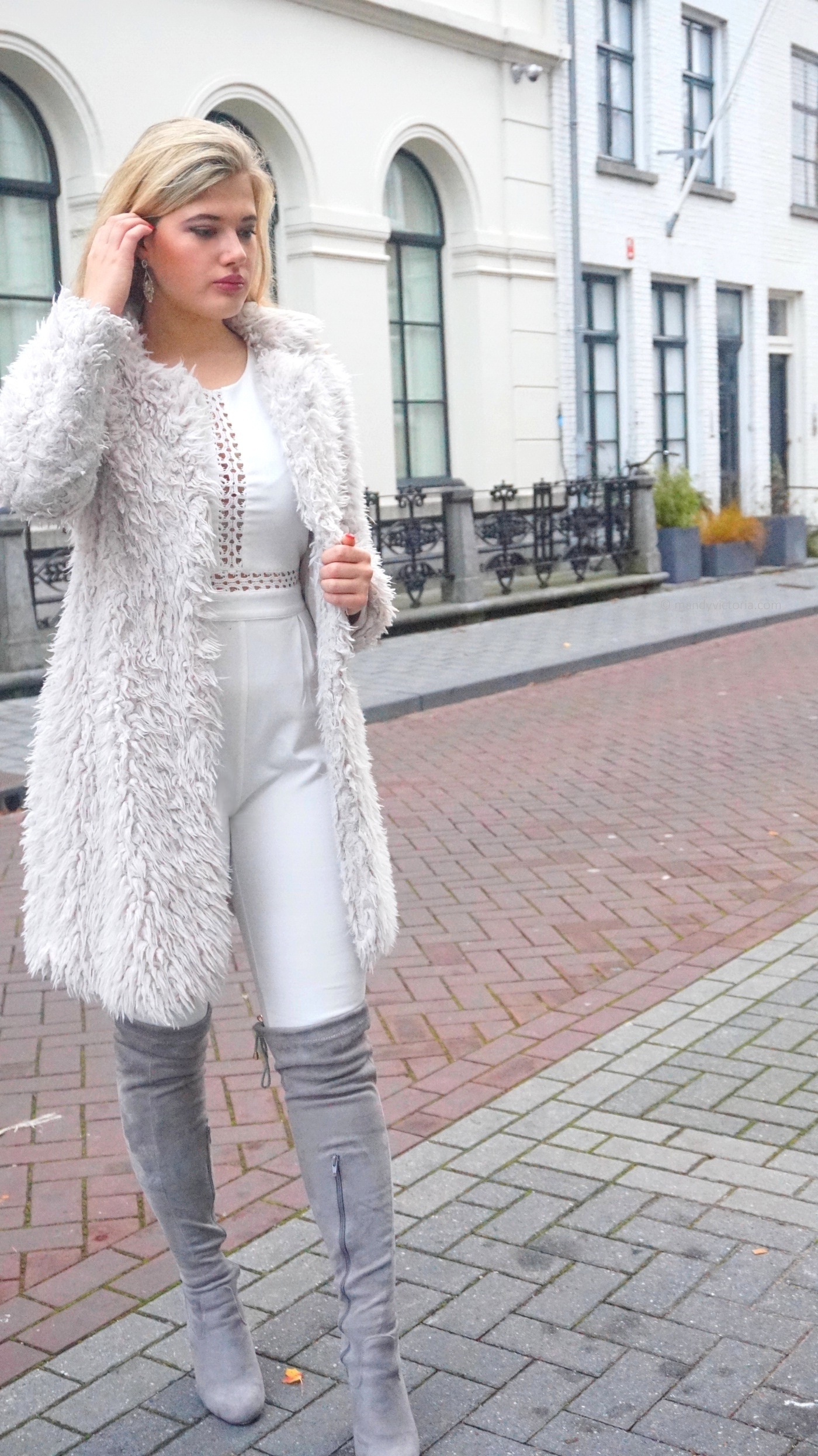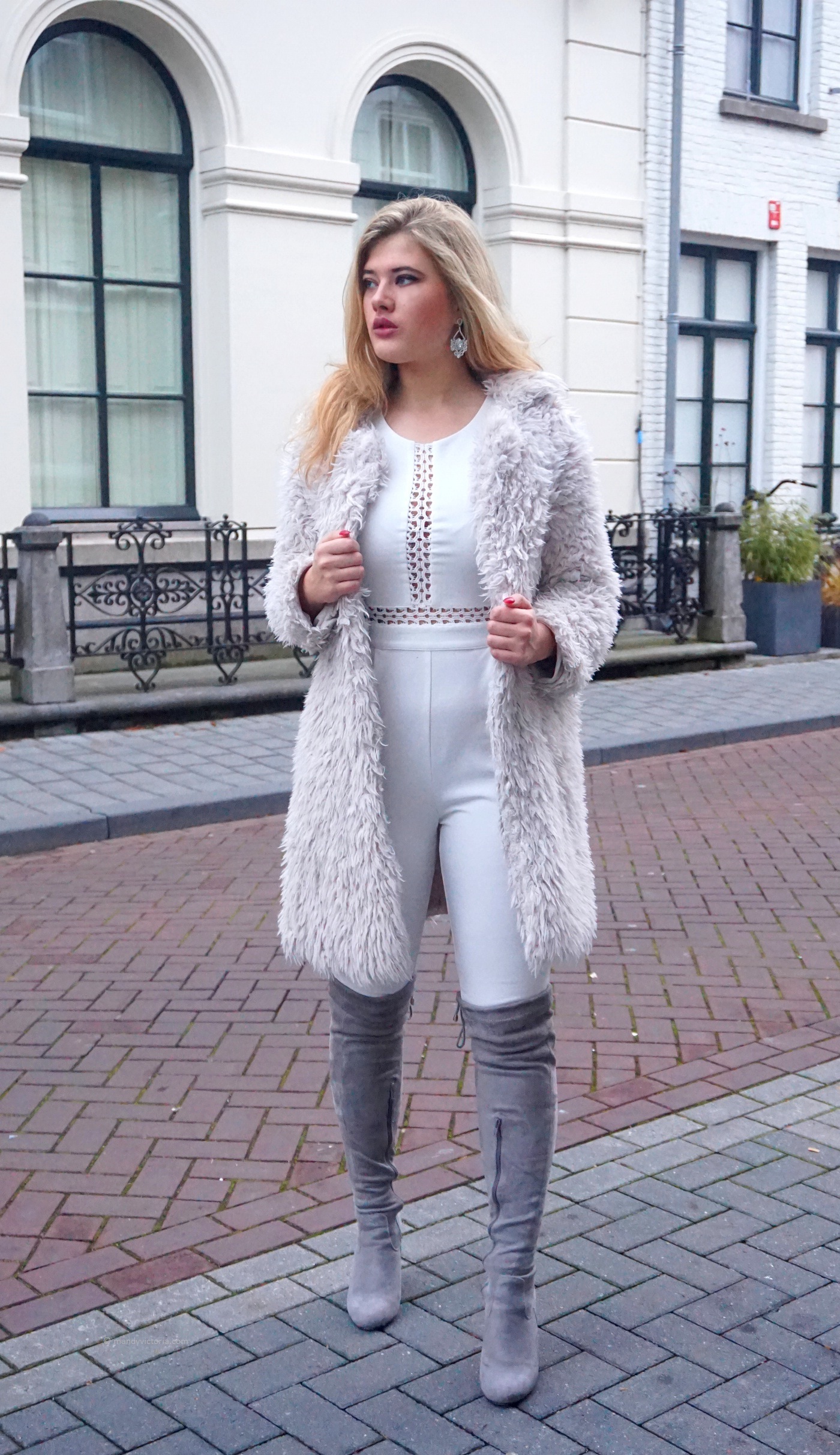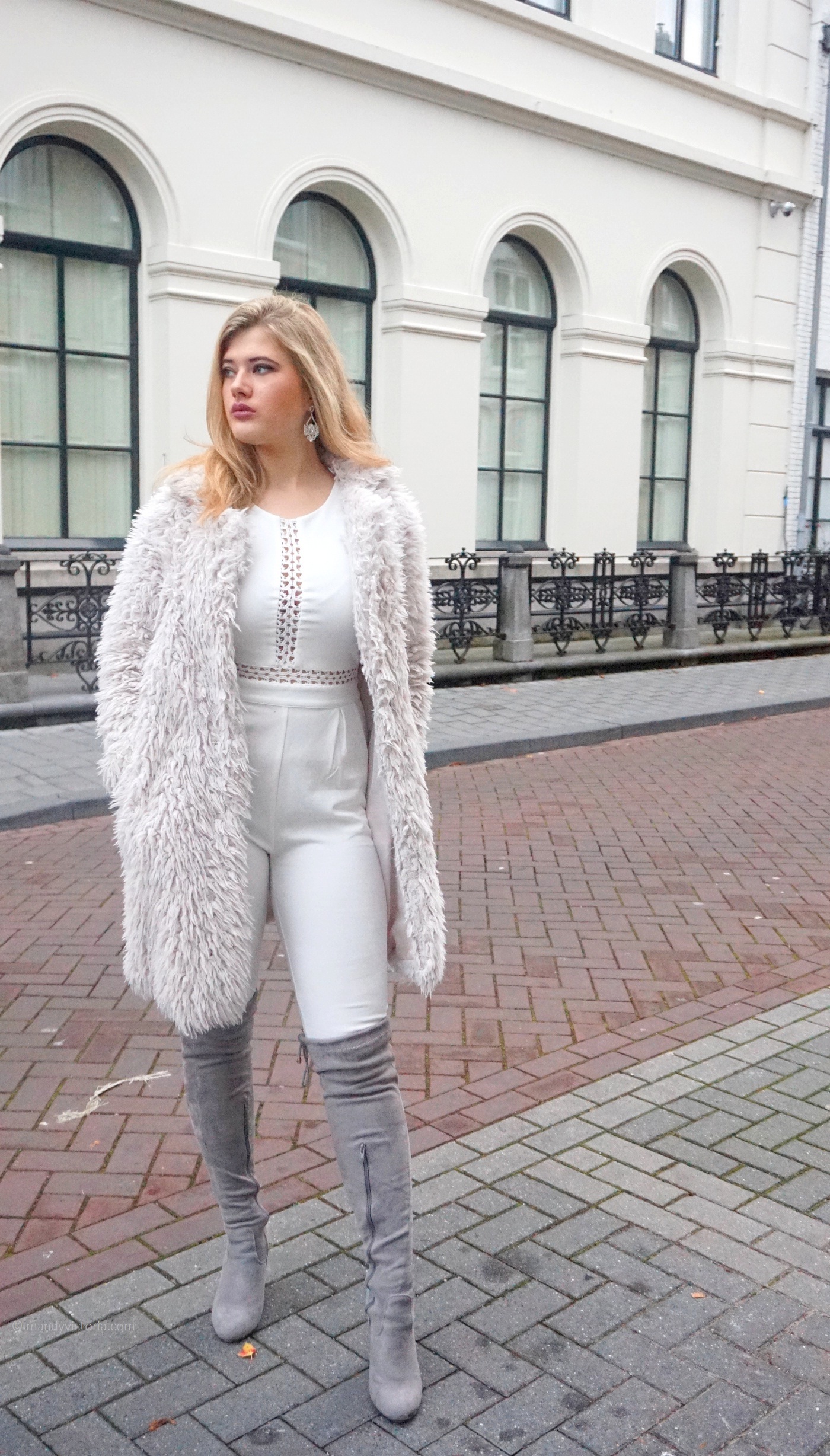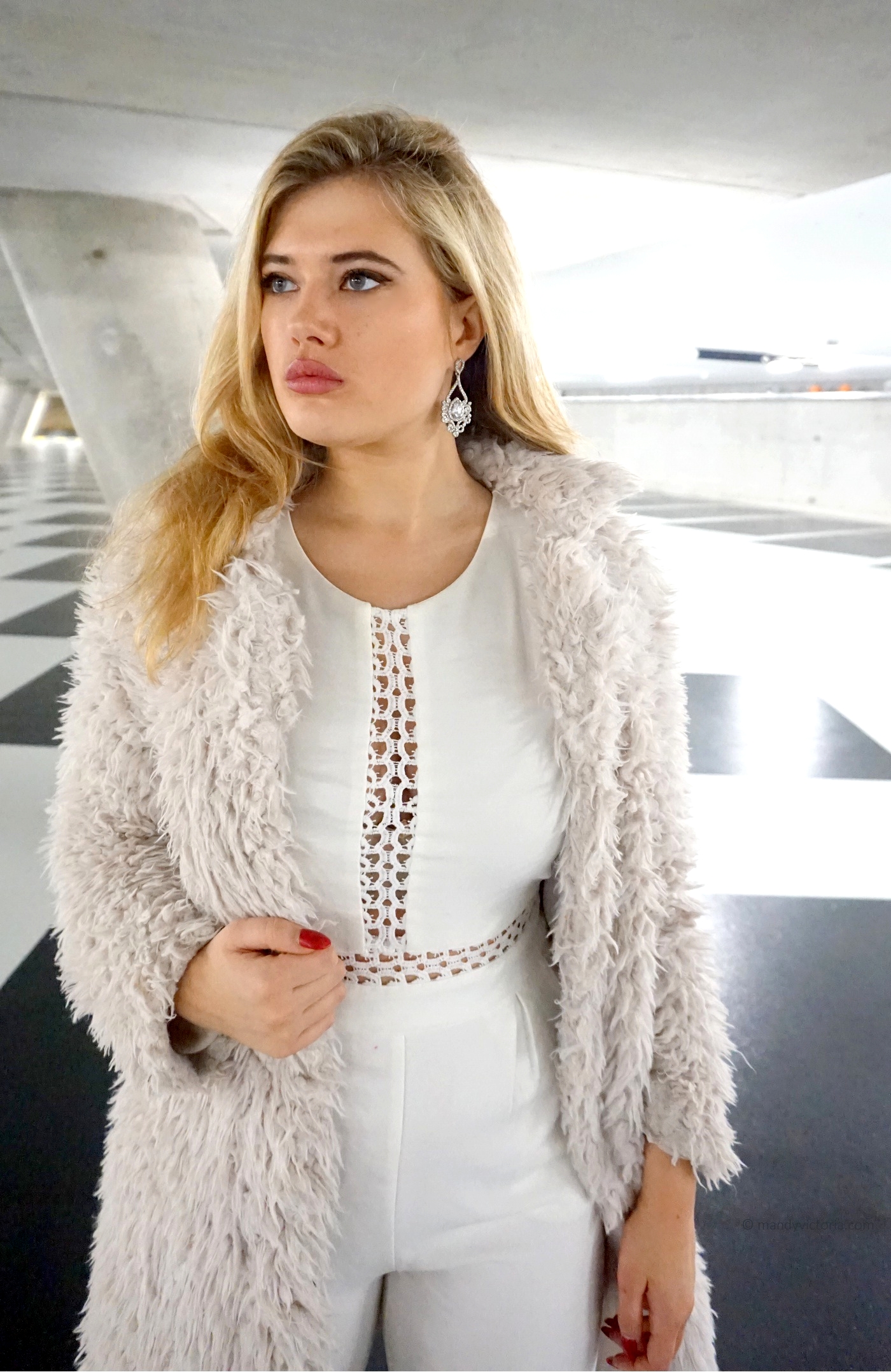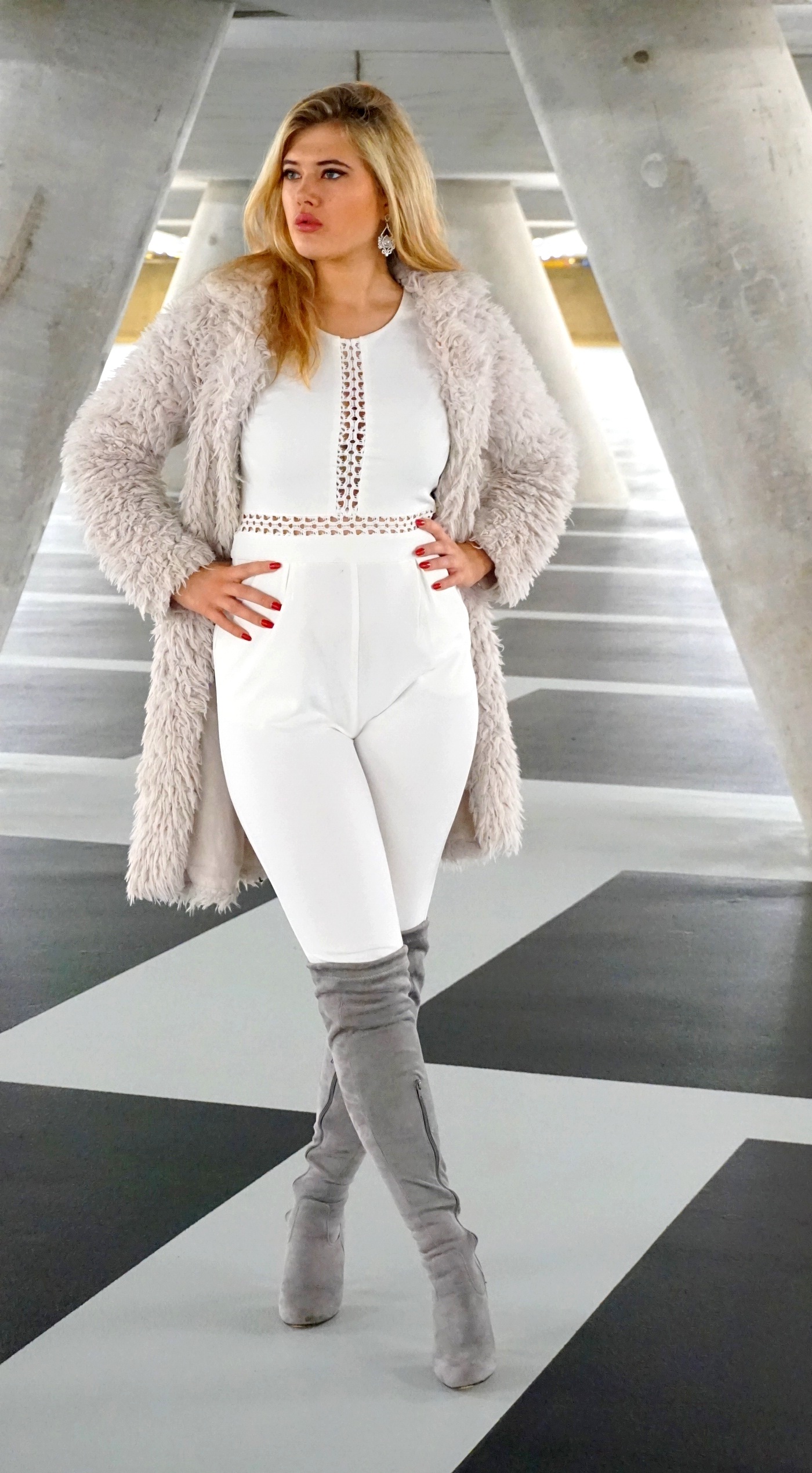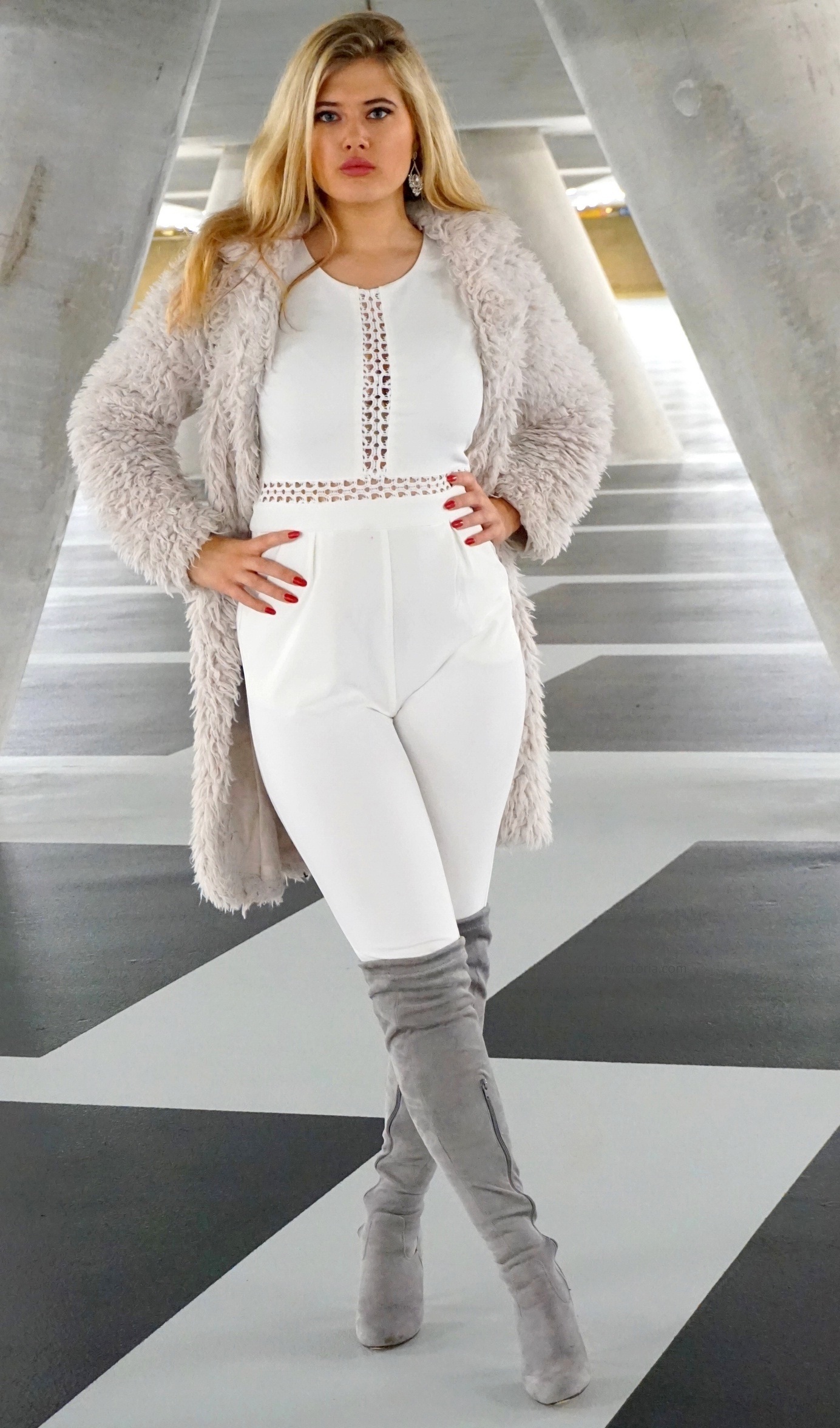 Outfit details: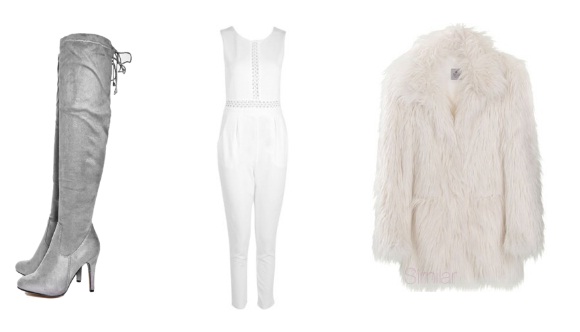 White rose fur coat: Primark
Linda Crochet Inset Jumpsuit: Boohoo
Willow Stiletto Over The Knee Boot: Boohoo