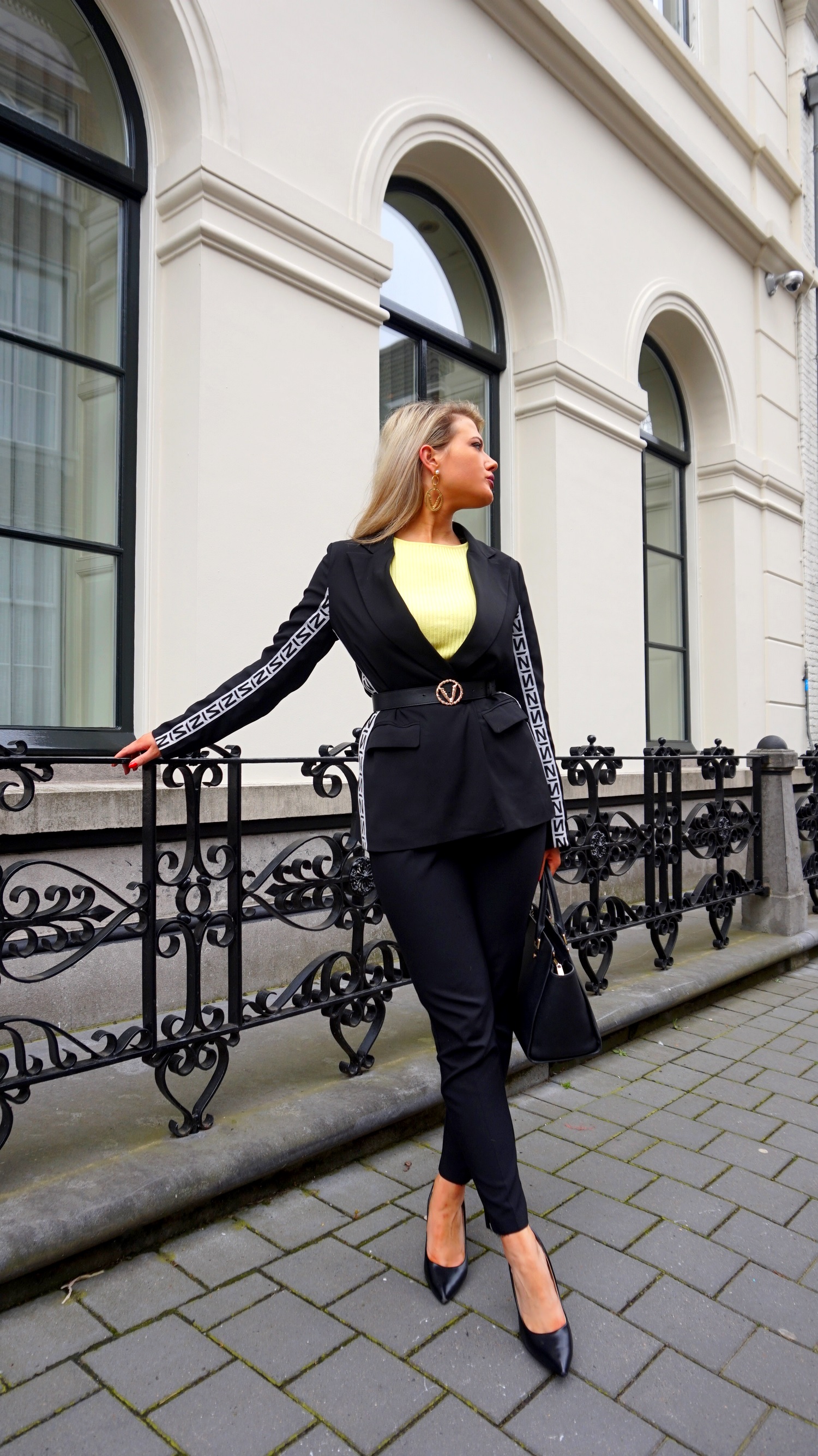 This outfit was a bit of a mix and match experiment for me. I saw waist belts in combination with blazers a lot, so I decided to give it a try, and I really like it! This lime top is also a spring top from the collection of My Jewellery last year which I scored in sale once. The flared sleeves have a nice purple edge that gives it a cute extra. This cool belt and earrings are new and are from Josh v.
At the moment I have a 3 day weekend and I had a nice high tea with a friend and a lot more fun things with people (on my schedule) during this weekend. 3 more flights to go and then i'll fly to Seville for a 4 day city trip with an ini classmate of mine. I really fancy visiting a new city, taking lots of photos, eating, good weather and fun (and my new summer dresses which I can finally wear).
Deze outfit was een beetje een mix en match experiment voor mij. Ik zag waist belts in combinatie met blazers veel voorbij komen dus besloot dat ook eens te proberen, en ik vind het echt tof! Deze lime top is trouwens een spring top van My Jewellery vorig jaar en ik ooit in de sale heb gescoord. De flared mouwen hebben een leuk paars randje dat het een schattig extraatje geeft. Deze gave riem en oorbellen heb ik nieuw en zijn van Josh v.
Op dit moment heb ik een 3 daags weekend en ben lekker wezen high tea-en met een vriendin en nog veel meer leuks met mensen wezen doen en van plan dit weekend. Nog 3 vluchtjes en dan ga ik 4 dagen op vakantie naar Sevilla met een ini-klasgenootje van mij. Zin in een nieuwe stad, lekker veel foto's maken, eten, goed weer en gezelligheid (en mijn nieuwe zomerjurken die eindelijk aan kunnen).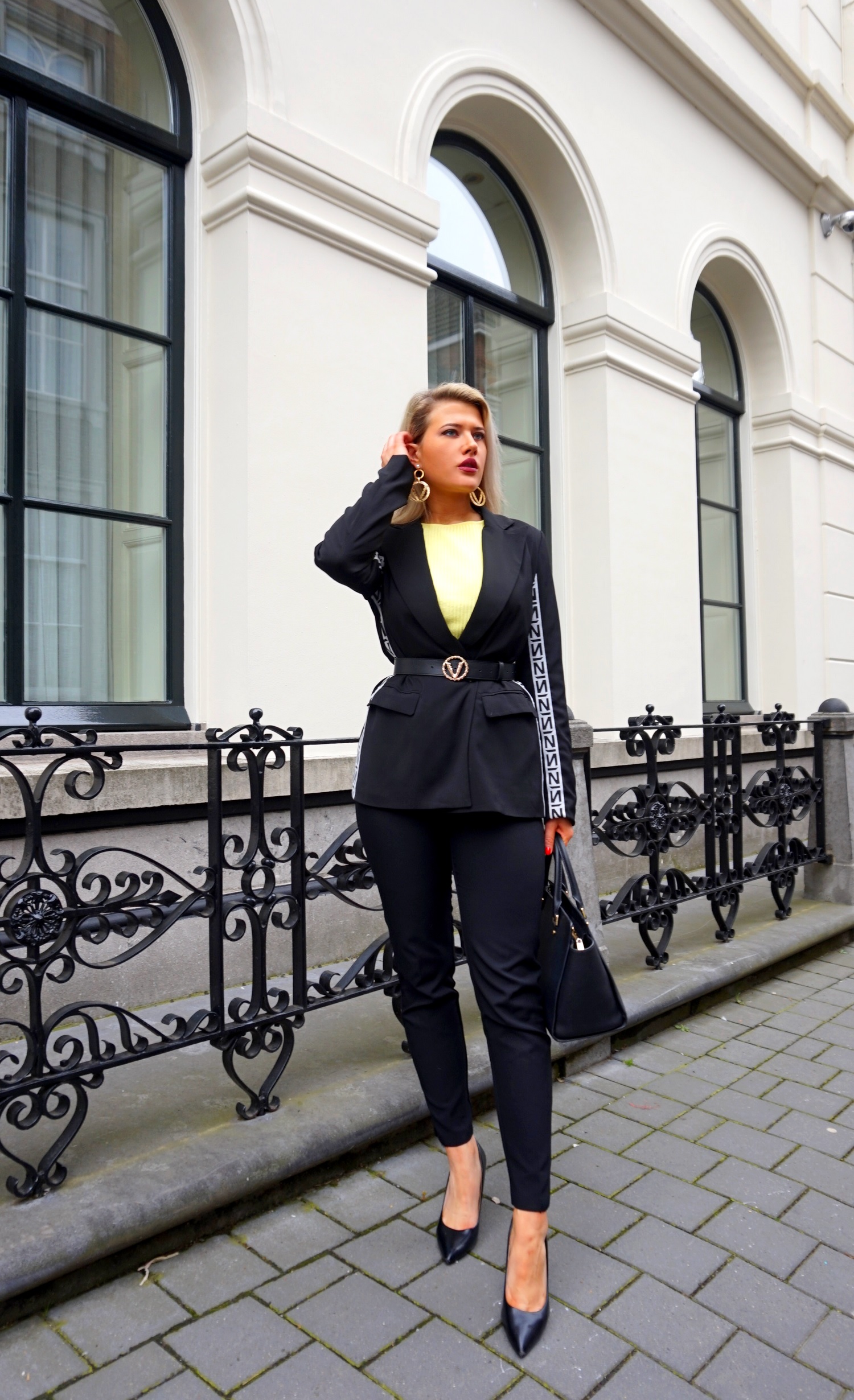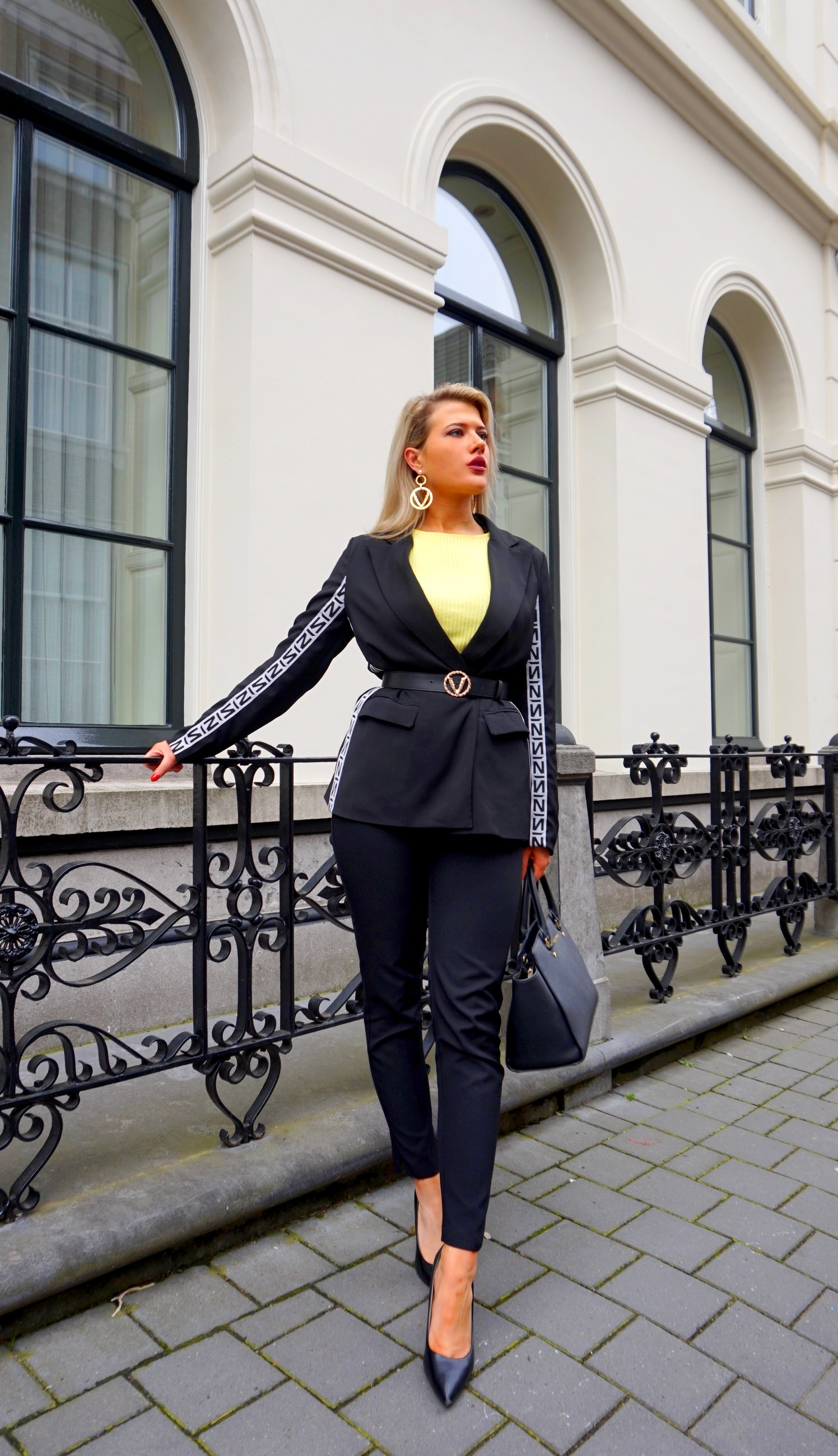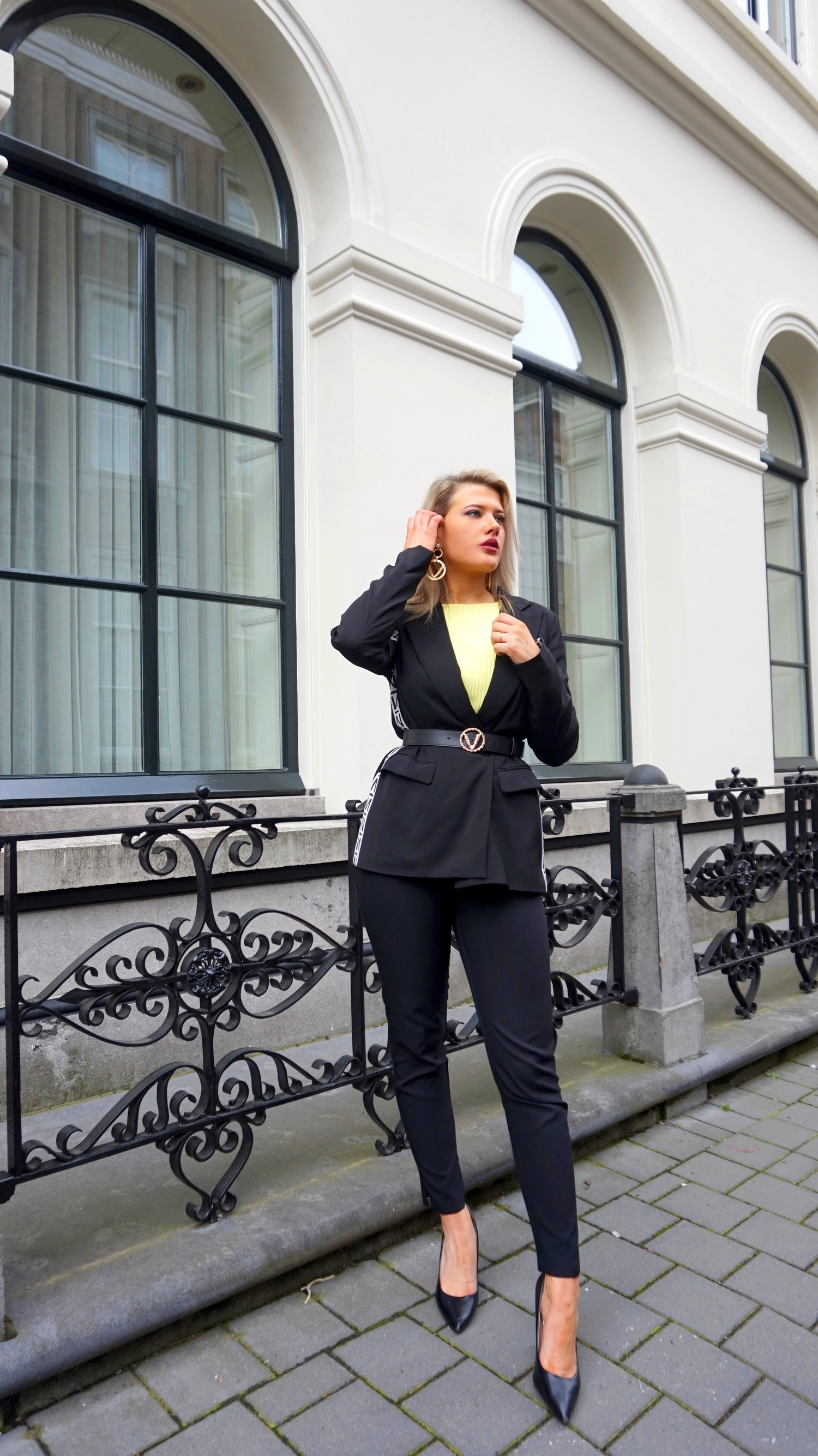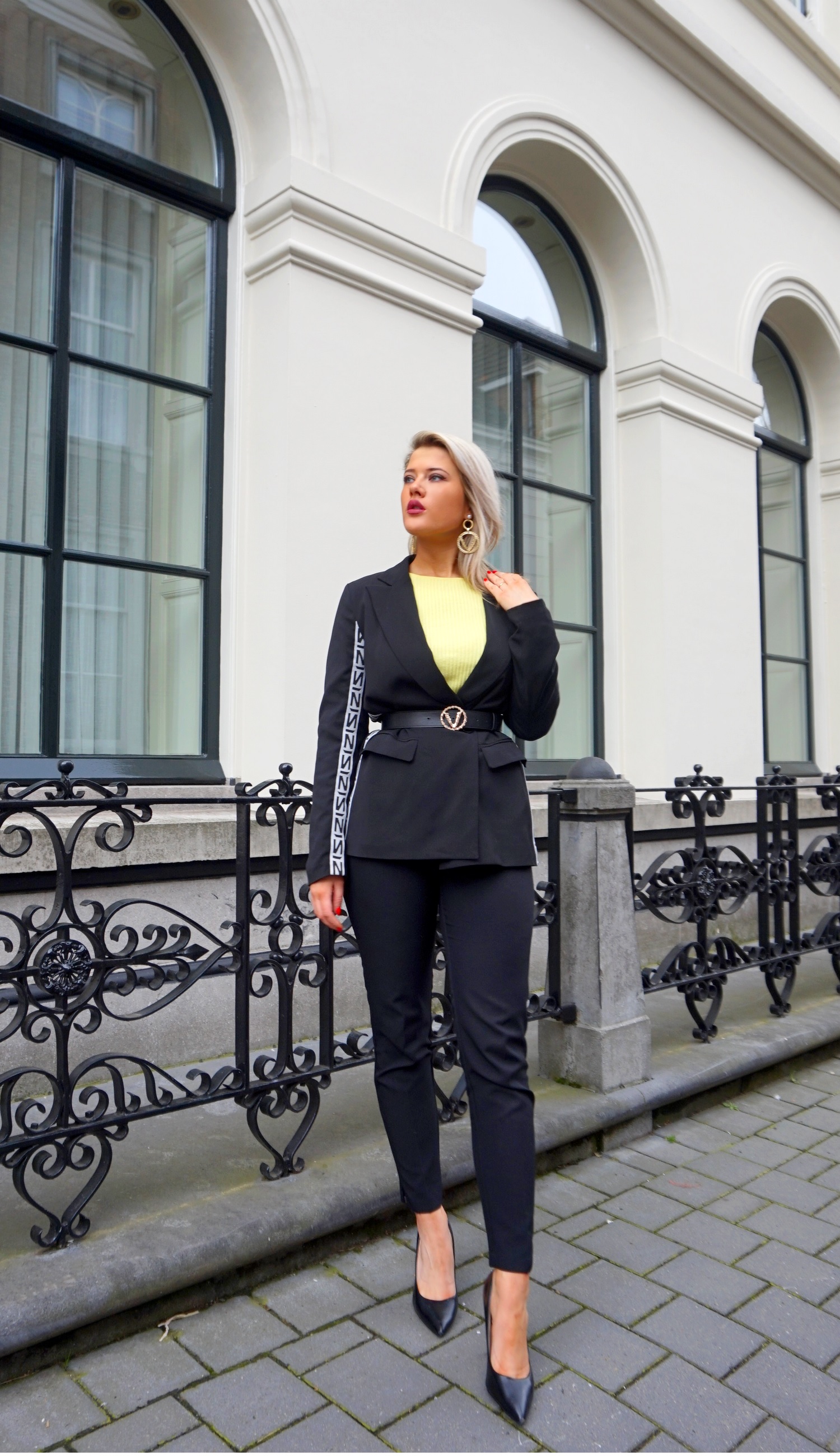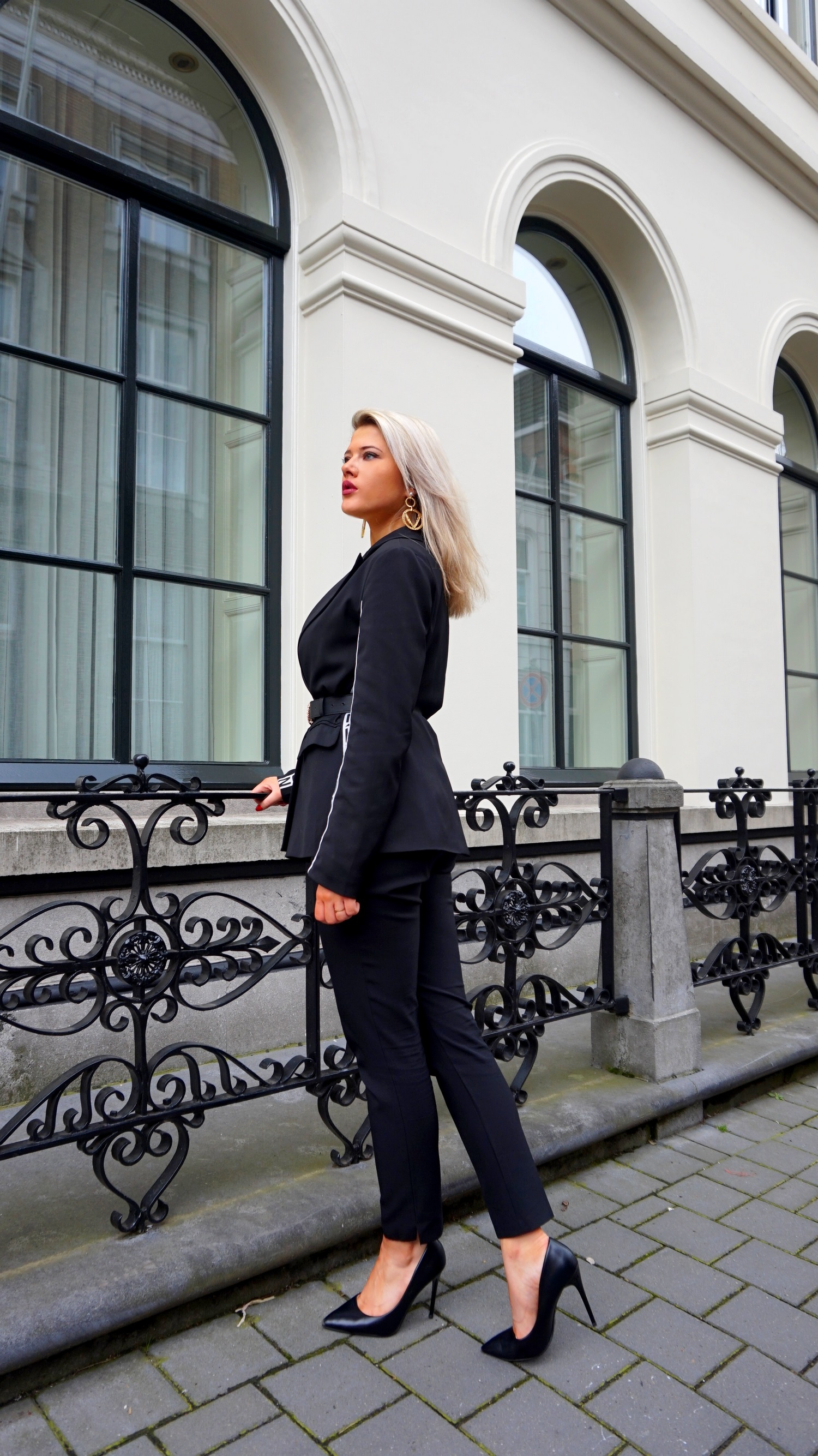 Outfit details


Blazer:
Na-kd
Lime top:
My Jewellery
Waist belt:
Josh V (Via ByReds)
Earrings:
Josh V
Trousers:
Primark
Heels:
Xmode
Selma bag:
Michael Kors

Globe ring:
My Jewellery