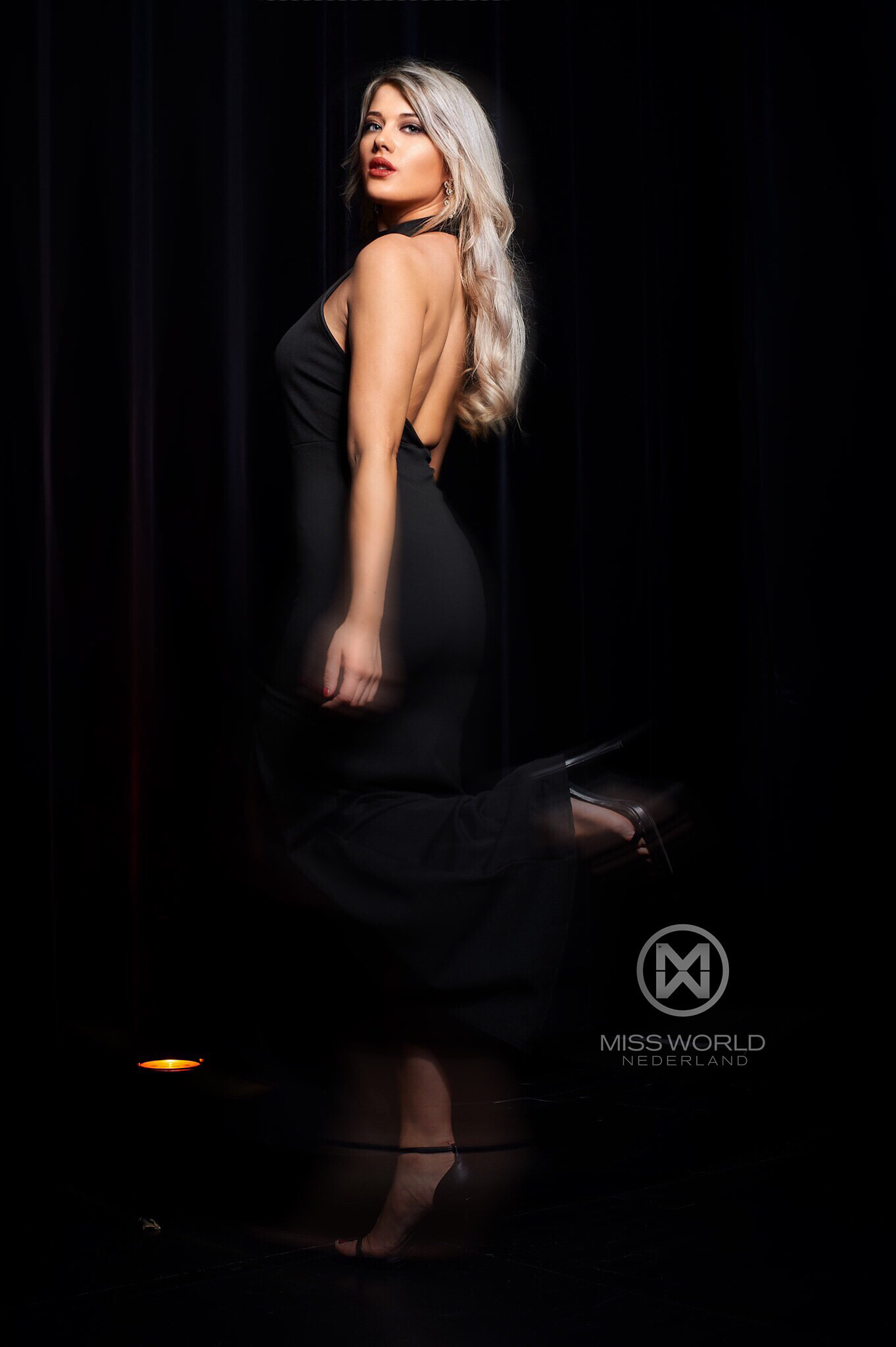 I saw the crisis and the fact that I flew less as an opportunity to pick up an old dream. The chance I got is something I am very thankfull about. In the meantime I have been in the semi-finalist trajectory of Miss World Netherlands (Part of the Miss World pageant) for almost 4 months (time goes by that fast!). Almost every weekend we have no less than 1 or 2 workshops or meetings. At the moment it is on hold due to the lockdown, but we will have a nice time when that is over. In this second post I take you on the adventure so far.
Ik zag de crisis en het feit dat ik minder vloog, als een kans om een oude droom op te pakken. De kans die ik heb gekregen is echt iets waar ik heel blij mee ben. Inmiddels zit ik al weer bijna 4 maanden (zo snel gaat de tijd!) in het semi-finalist traject van Miss World Nederland (Onderdeel van de Miss World verkiezing). Bijna ieder weekend hebben we maarliefst 1 of 2 workshops of samenkomsten. Op dit moment ligt het door de lockdown even stil, maar we gaan weer een leuke tijd tegemoet als dat voorbij is. Ik neem jullie in deze 2e post mee in het avontuur tot zo ver.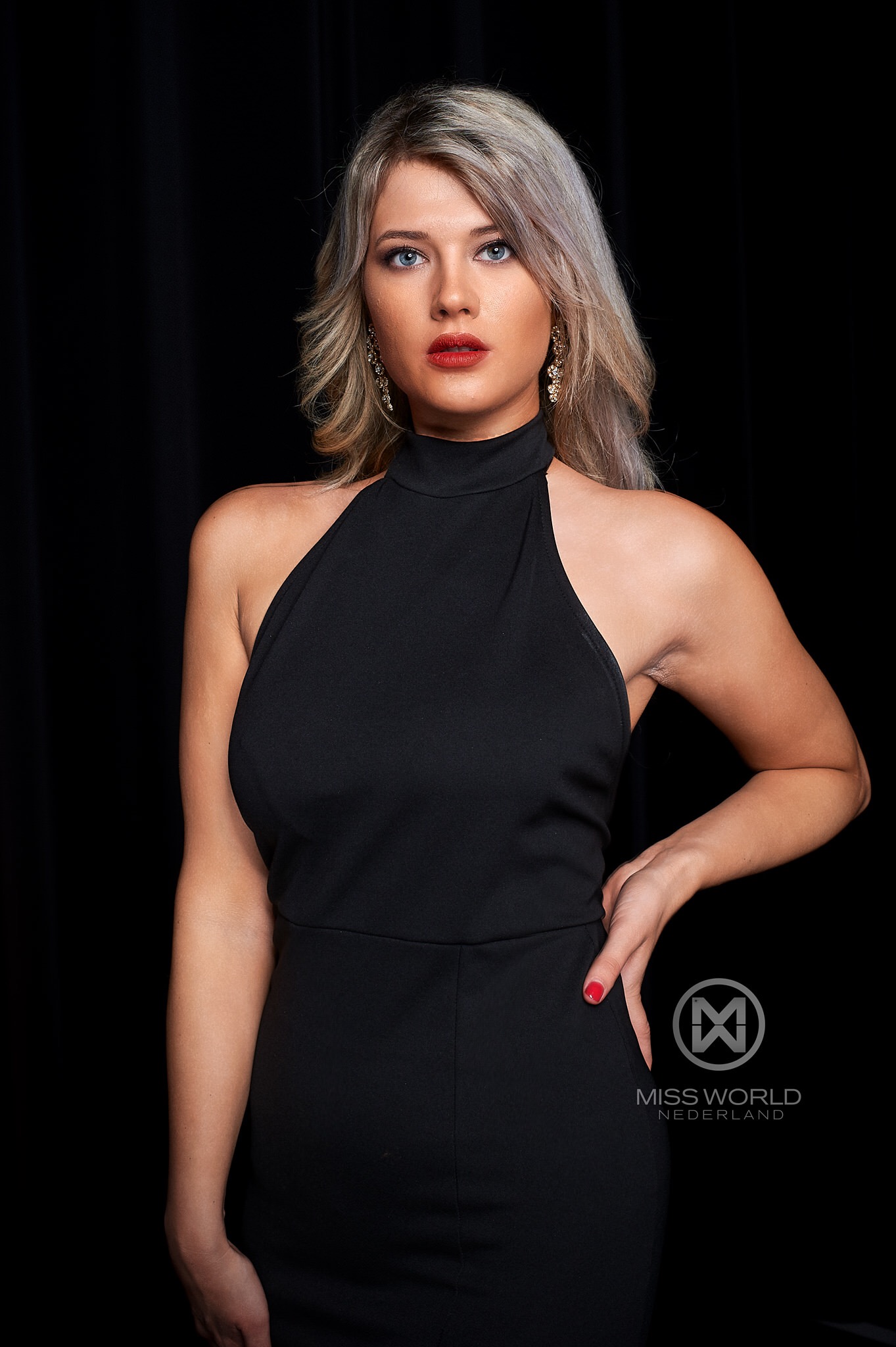 I am present at the Miss World Netherlands workshops for about 1 or 2 weekend days a week. So far I've only missed 2 of them because I was flying or on vacation. I've been getting a lot off work lately, so do everything I can to be there. Usually the workshops are in Zeewolde and Amsterdam.
In the meantime we have already had a number of shoots (the top 2 photos are from our Glamour shoot, where we had a short shoot in a glamor make-up look and outfit that we had arranged ourselves), catwalk training, fitting appointments, workshops such as about pitching, media training, but also dance lessons, kung fu training and BBB training.
In addition to the physical workshops, we also do a lot of challenges from home. So we are very busy with the process and fully engaged in it. Speaking of a challenge at home: we also did a Schwartzkopf challenge, for which we received 3 super nice hair products. But also a sports challenge, there will be a lot online soon.
We are also fully engaged with our Beauty with a purpose plans. My topic is bullying. Last week I shared a story about that on my instagram. I would like to get started with this. Bullying is a topic I've dealt with a lot, so I'm going to set up a project here.
Also great fun – Miss World Netherlands and the Dutch association of the UN are part of each other. We had a day of lessons about the UN and the Sustainable Development Goals, this was very educational. As a nice extra: we did the Jeruzalema dance challenge with a whole group of children, which was all about the SDGs – Great fun! During the 75th anniversary of the UN, we recorded a video about the SDGs at Loevestein Castle, this was so much fun! Last week we had a Head to Head training in Amsterdam, and the challenge at Landgoed Elswout in Overveen – this is a very exciting part, but I really felt much stronger afterwards. This is an interview that I will soon tell you more about on instagram where you answer a number of important questions that are asked in English.
Last weekend I had a skincare workshop and treatment in Enschede at Medica World. We received 3 lovely products as a gift. On Sunday we had sports training at David Lloyd in Eindhoven.
I get a lot of energy from my participation in Miss World Netherlands and I am very grateful to be able to participate. It really is a huge bright spot in these somewhat darker times worldwide. I am very busy with it and I enjoy it a lot. In the meantime I have even made some friends! Every woman in our group is incredibly unique and special and I really feel part of a group of powerful women. Every meeting and challenge of Miss World Netherlands gives me a feeling of growth and strength. As in my previous blog post, I mentioned that that is one of my goals for my participation. Despite our 1.5 meter society and the corona crisis, the organization succeeds very well in organizing fun and safe workshops and challenges. Soon, we will get to hear who is a finalist! We will probably continue with 12 finalists.
Ik ben ongeveer 1 á 2 weekend dagen per week aanwezig bij de workshops van Miss World Nederland. Tot zo ver heb ik er maar 2 gemist omdat ik aan het vliegen was of op vakantie. Ik krijg de laatste tijd een hoop vrij van werk, dus doe er alles aan om bij te zijn. Meestal zijn de workshops in Zeewolde en Amsterdam.
In de tussentijd zijn er al een aantal shoots geweest (de bovenste 2 foto's zijn van onze Glamour shoot, waar we in een glamour make-up look en outfit die we zelf hadden geregeld, een korte shoot hadden), catwalktraining, pasafspraken, workshops zoals over pitchen, media training, maar bijvoorbeeld ook danslessen, kung fu training en BBB training.
Naast de fysieke workshops, doen we ook een hoop challenges vanuit huis. We zijn dus lekker druk met het traject en er volop mee bezig. Over een challenge thuis gesproken: we hebben ook een Schwartzkopf challenge gedaan, waar we 3 super leuke haarproducten voor heb gekregen. Maar ook een sport challenge, er komt nog een hoop online.
We zijn ook volop bezig met onze Beauty with a purpose plannen. Mijn onderwerp is pesten. Vorige week heb ik daar een verhaal over gedeeld op mijn instagram. Ik wil hier graag mee aan de slag. Pesten is een onderwerp waar ik veel mee te maken heb gehad, dus ik ga hier over een project opzetten.
Ook super leuk – Miss World Nederland en de Nederlandse vereniging van de VN, zijn een onderdeel van elkaar. We hebben een dag les gehad over de VN en de Sustainable Development Goals, dit was ontzettend leerzaam. Als leuke extra daar over: we hebben met een hele groep kinderen de Jeruzalema dans challenge gedaan, die in het teken stond van de SDG's – Super leuk! Tijdens het 75 jarige bestaan van de VN, hebben we een video opgenomen over de SDG's bij Slot Loevestein, dit was zo ontzettend leuk! Vorige week hebben we in Amsterdam een Head to Head training, en in Landgoed Elswout in Overveen de challenge gehad – dit is een heel spannend onderdeel, maar ik voelde me erna echt veel sterker. Dit is een interview waar ik binnenkort meer over ga vertellen op instagram waar je in het Engels, antwoord geeft op een aantal belangrijke vragen die je gesteld worden.
Afgelopen weekend heb ik een skincare workshop en behandeling gehad in Enschede bij Medica World, ik heb 3 heerlijke producten cadeau gekregen. Op zondag hadden we sportraining bij David Lloyd in Eindhoven.
Ik haal ontzettend veel energie uit mijn deelname van Miss World Nederland en ben ontzettend dankbaar hier aan mee te kunnen doen. Het is echt een enorm lichtpunt in deze wat donkerdere tijden wereldwijd. Ik ben er lekker druk mee en heb er veel plezier van. Ondertussen heb ik al een aantal vriendinnen gemaakt zelfs! Iedere vrouw in onze groep is ontzettend uniek en bijzonder en ik voel me echt onderdeel van een groep powervrouwen. Iedere samenkomst en challenge van Miss World Nederland geeft me een gevoel van groei en kracht. Zoals in mijn vorige blogpost, heb ik verteld dat dat een van mijn doelen is van mijn deelname. Ondanks onze 1,5 meter samenleving en de corona crisis, lukt het de organisatie heel goed om leuke en veilige workshops en challenges te organiseren. Binnenkort horen we wie er finalisten zijn! Als het goed is gaan we met 12 door.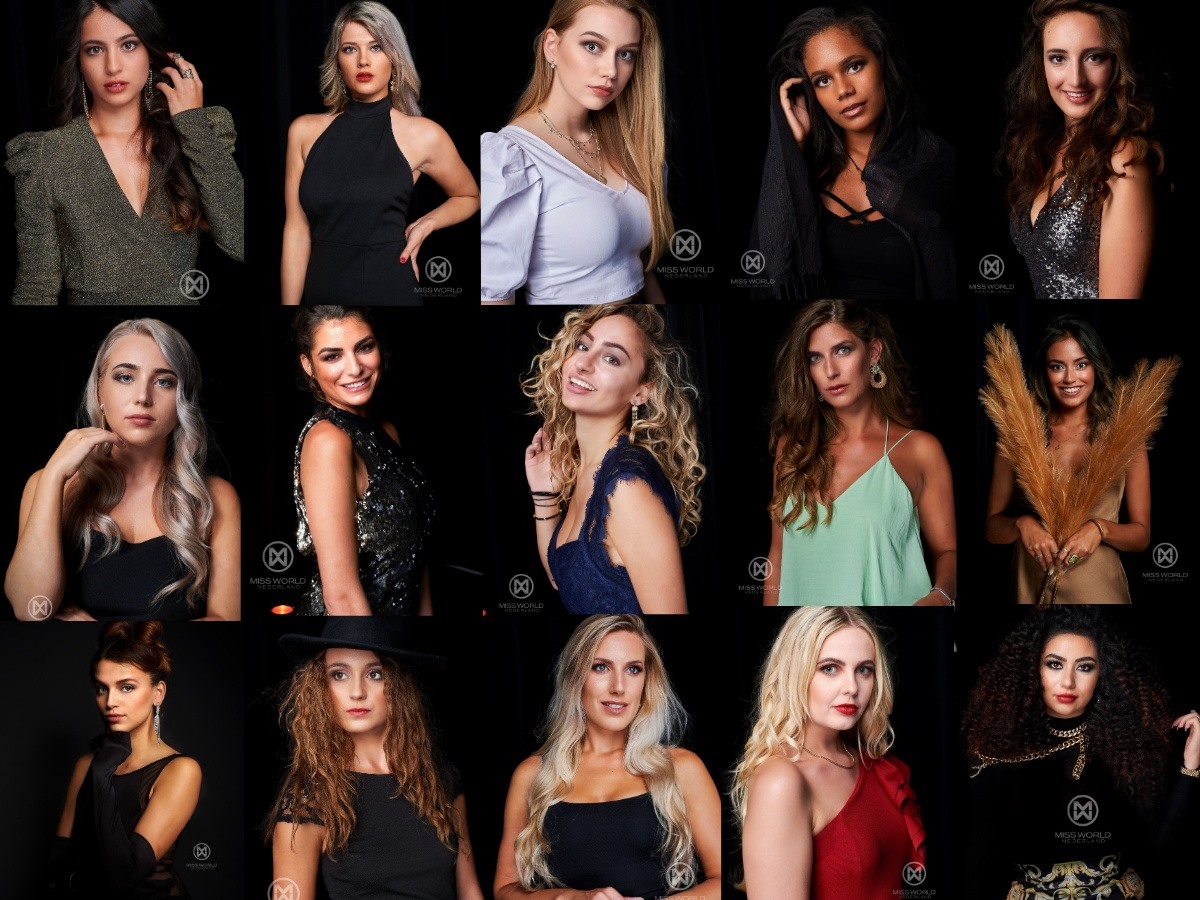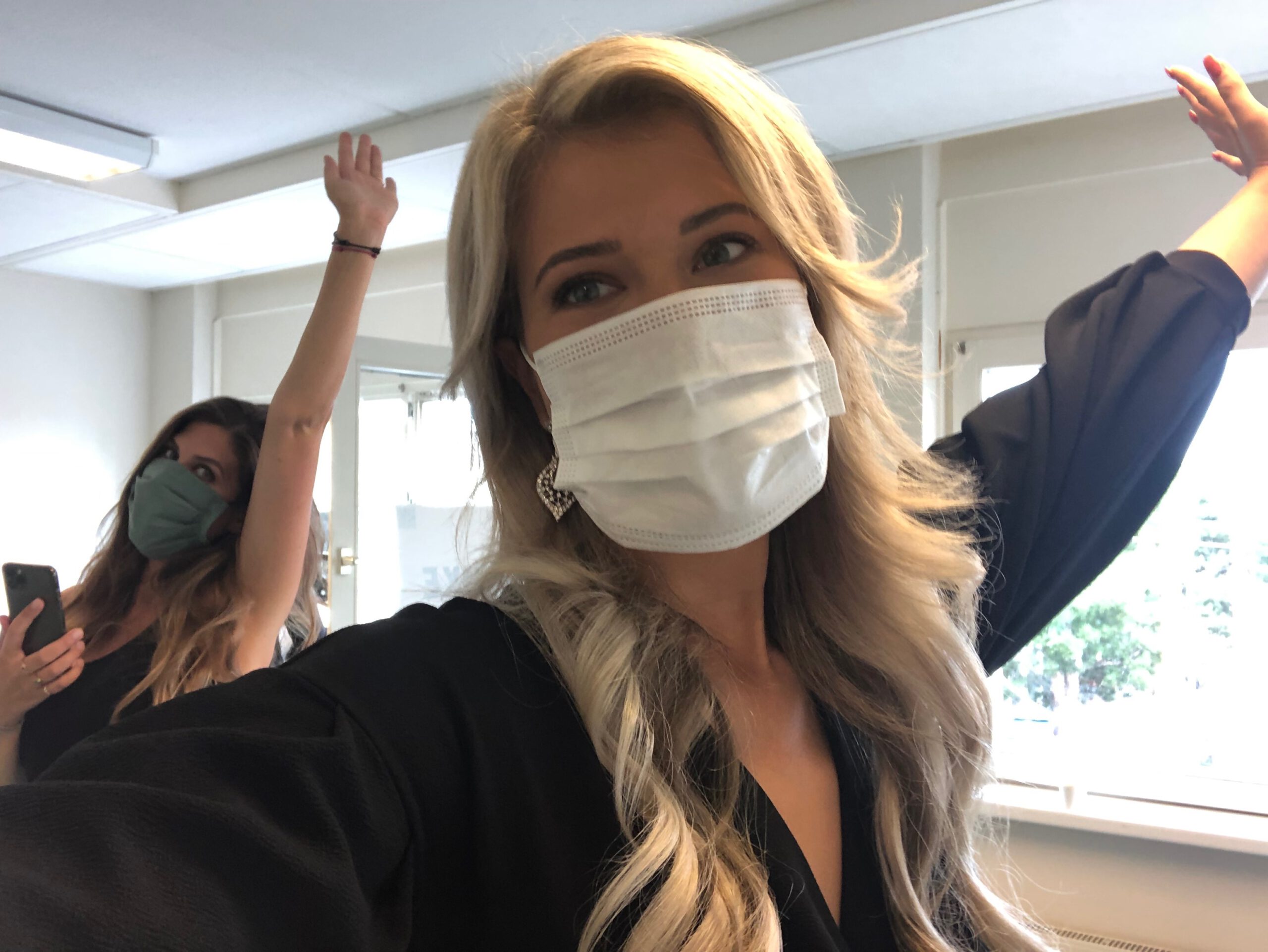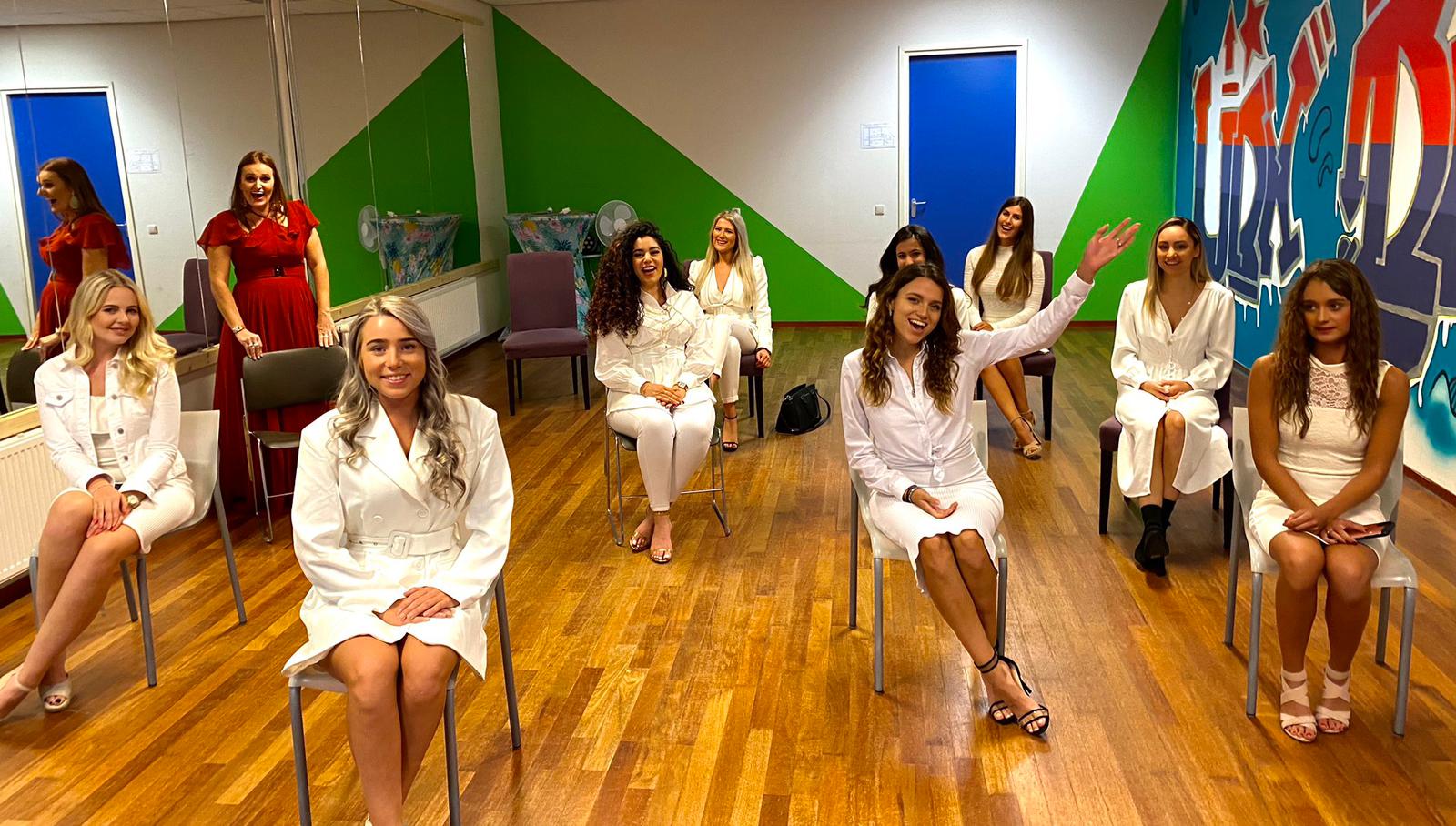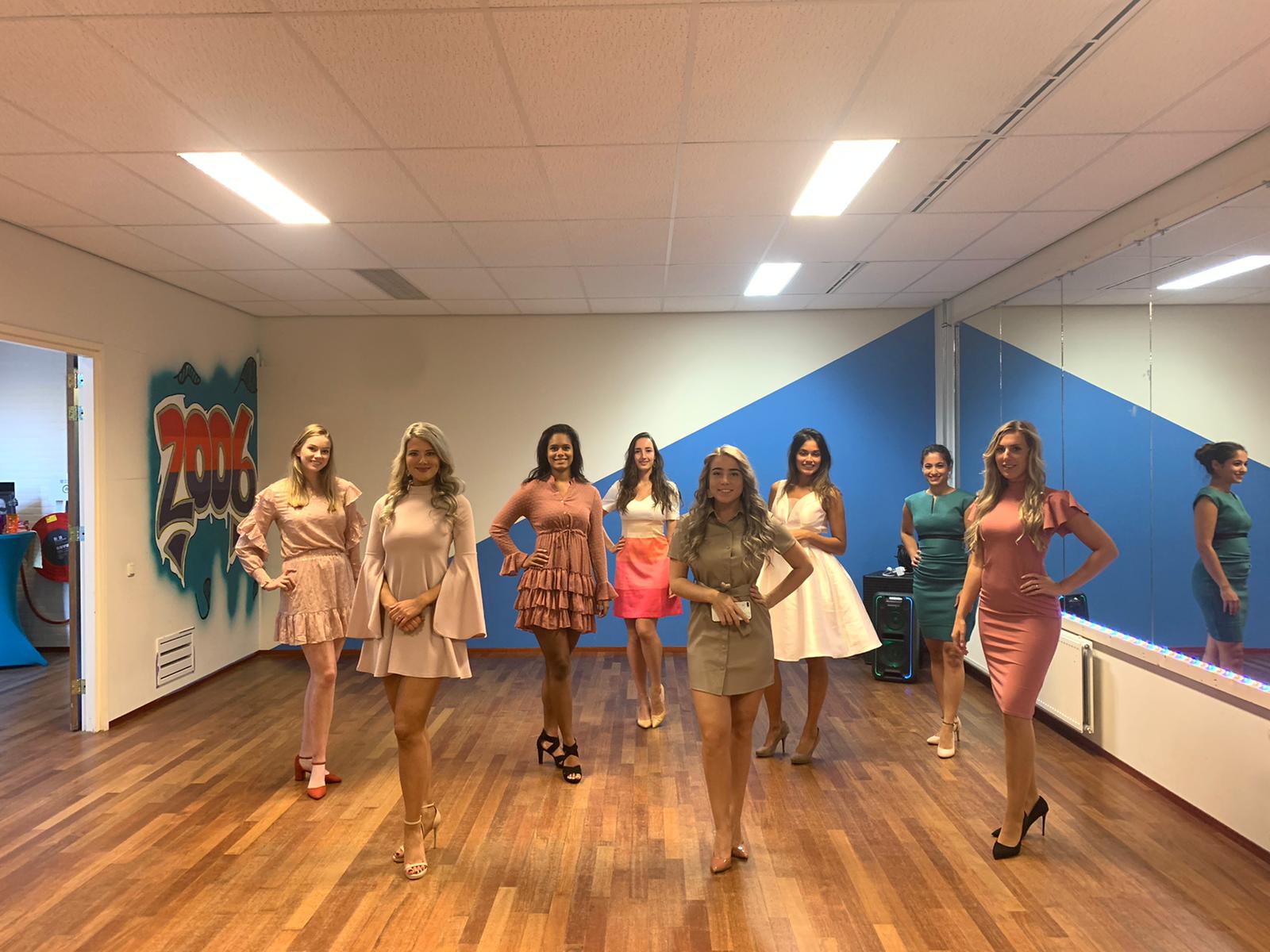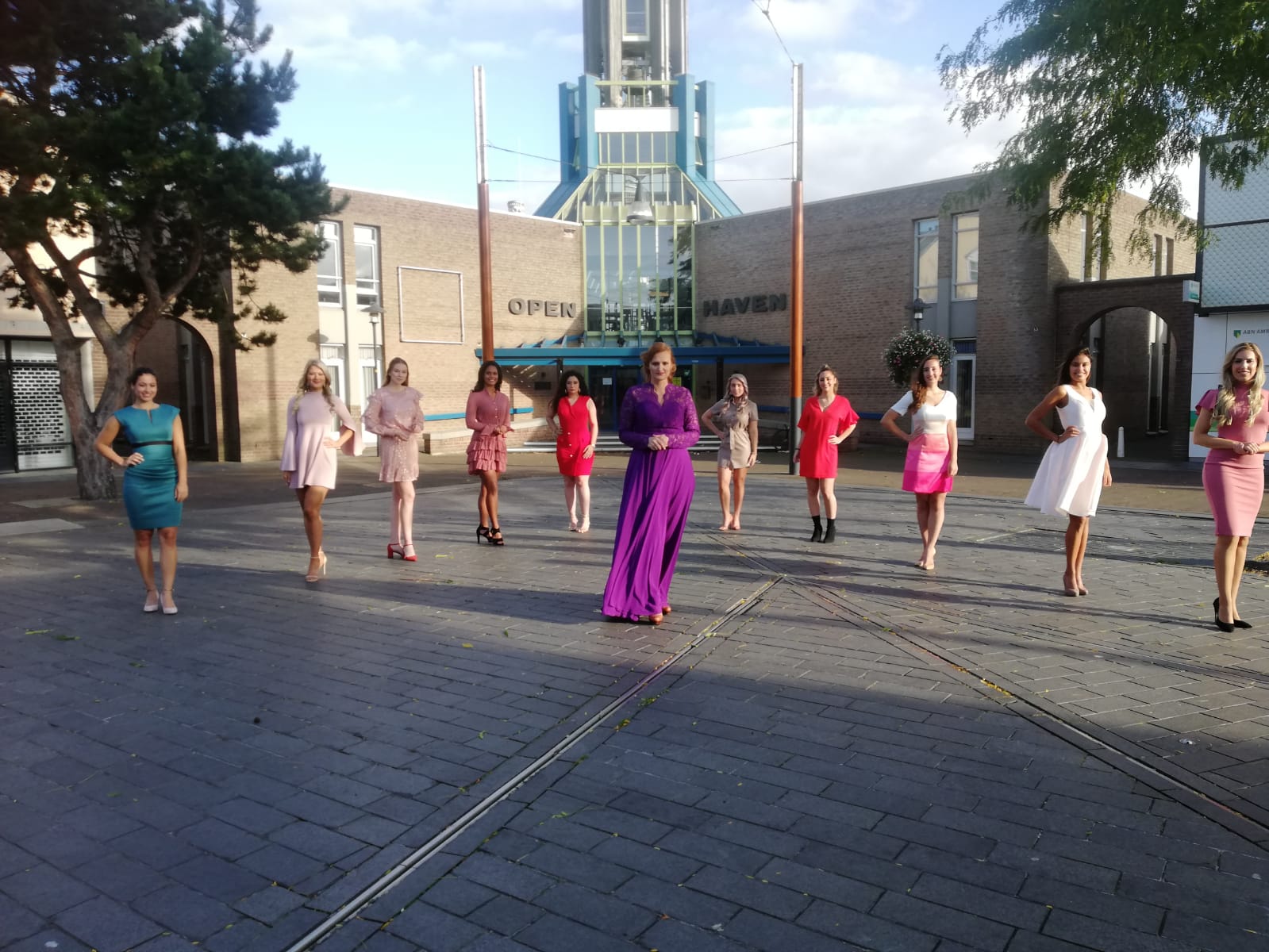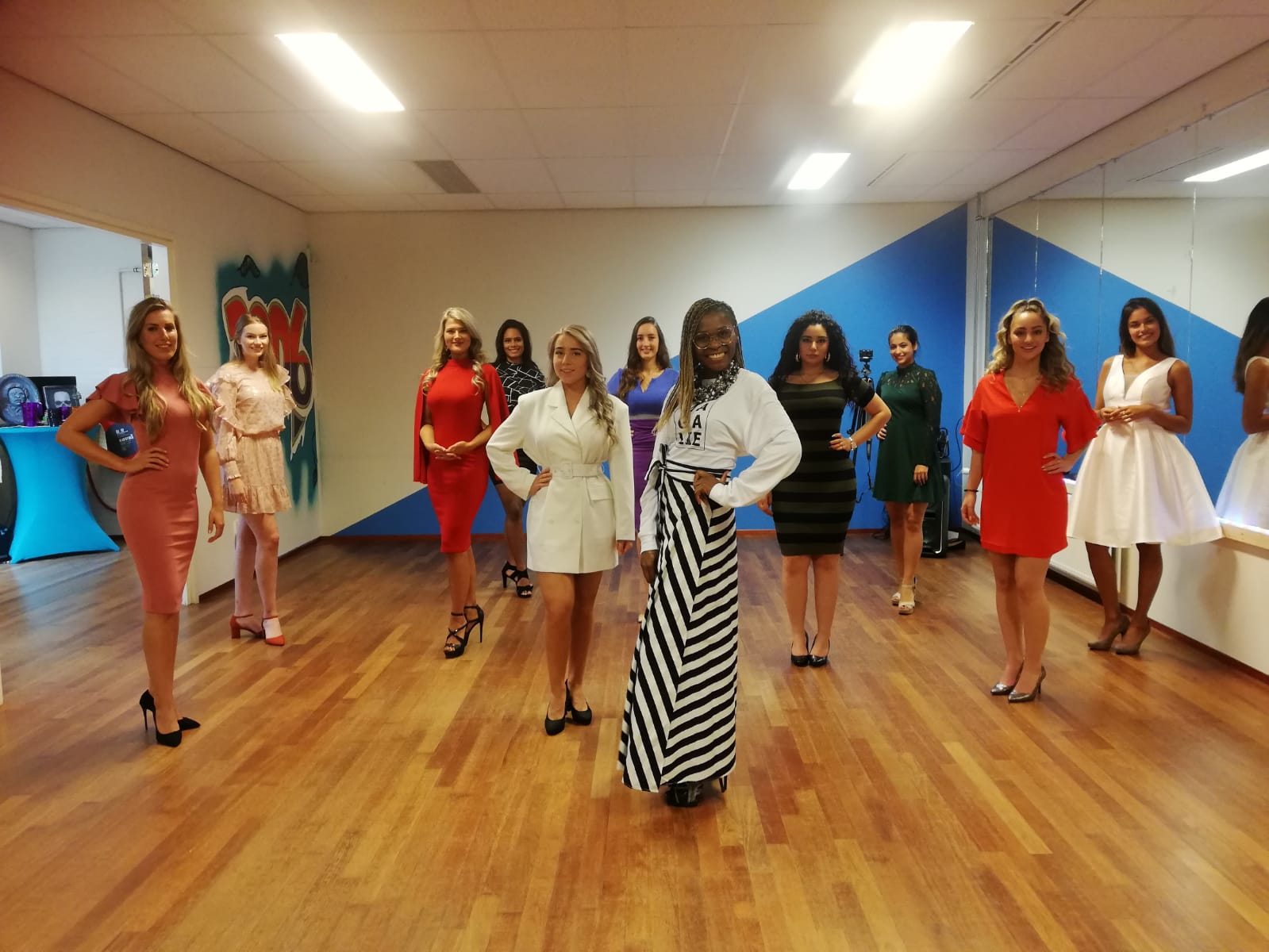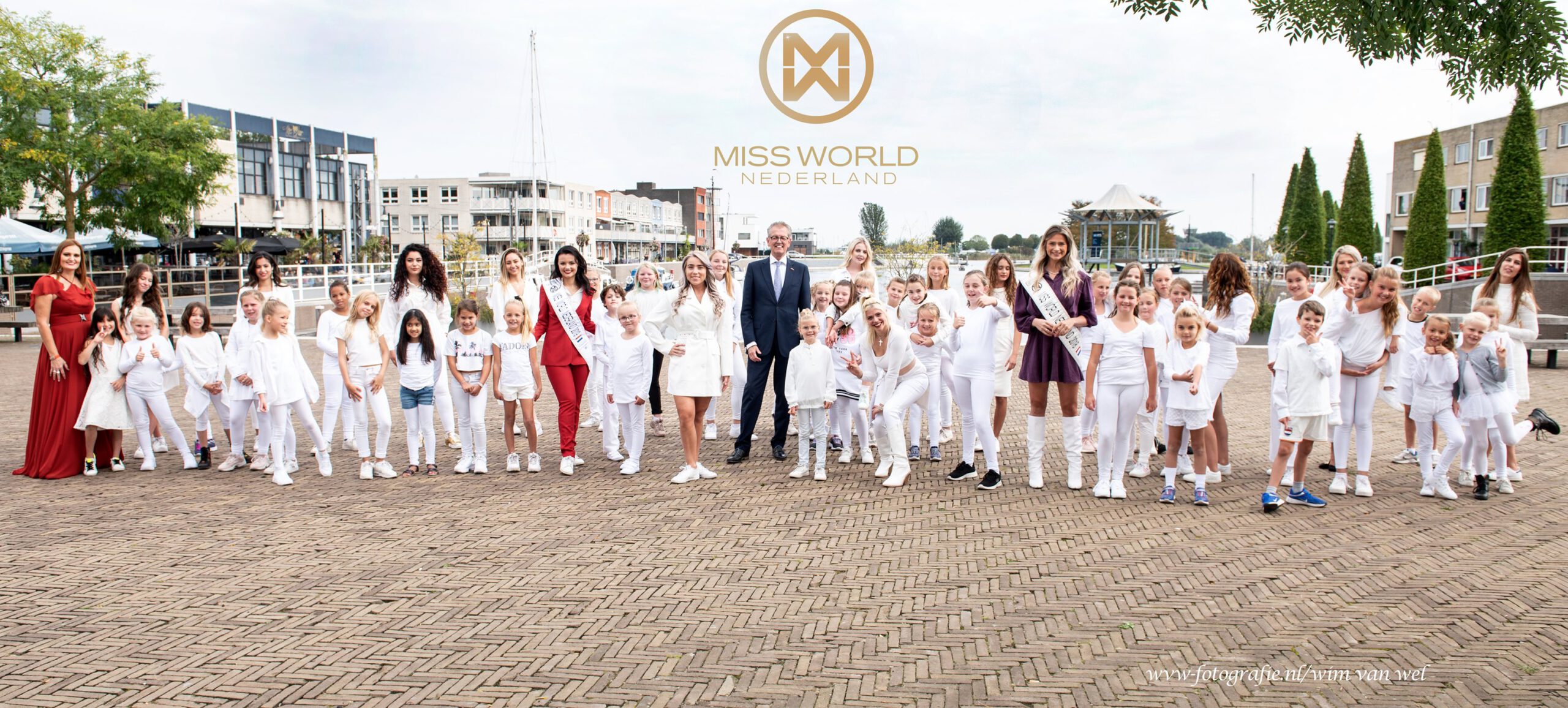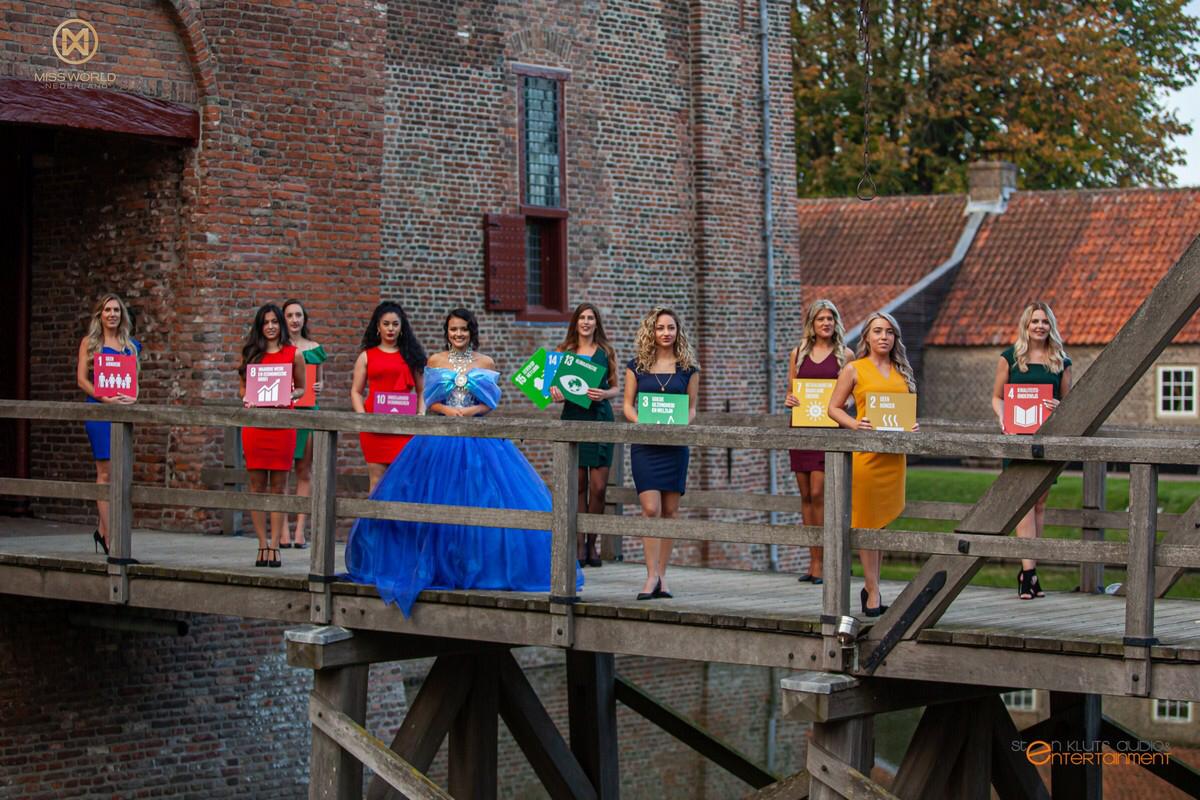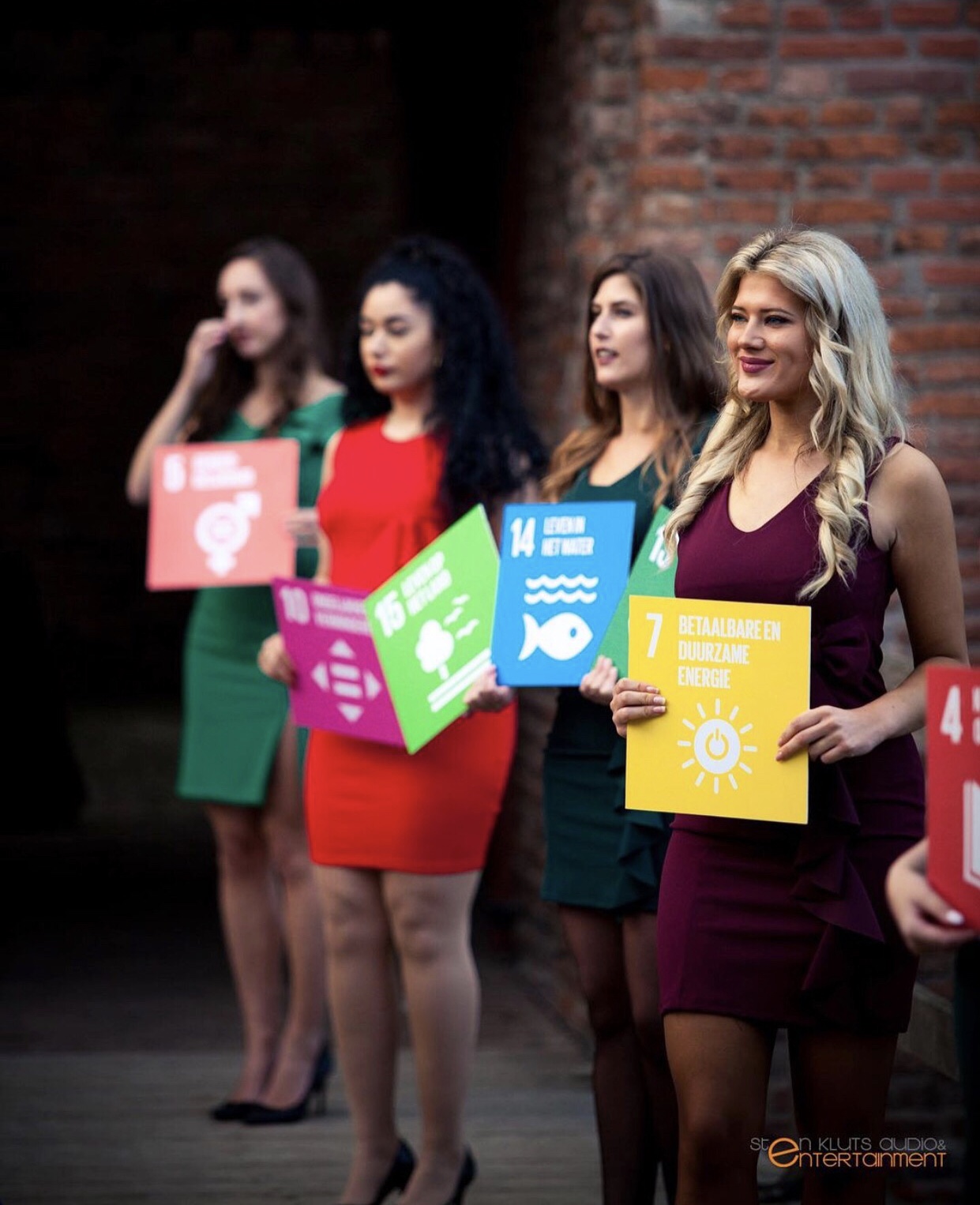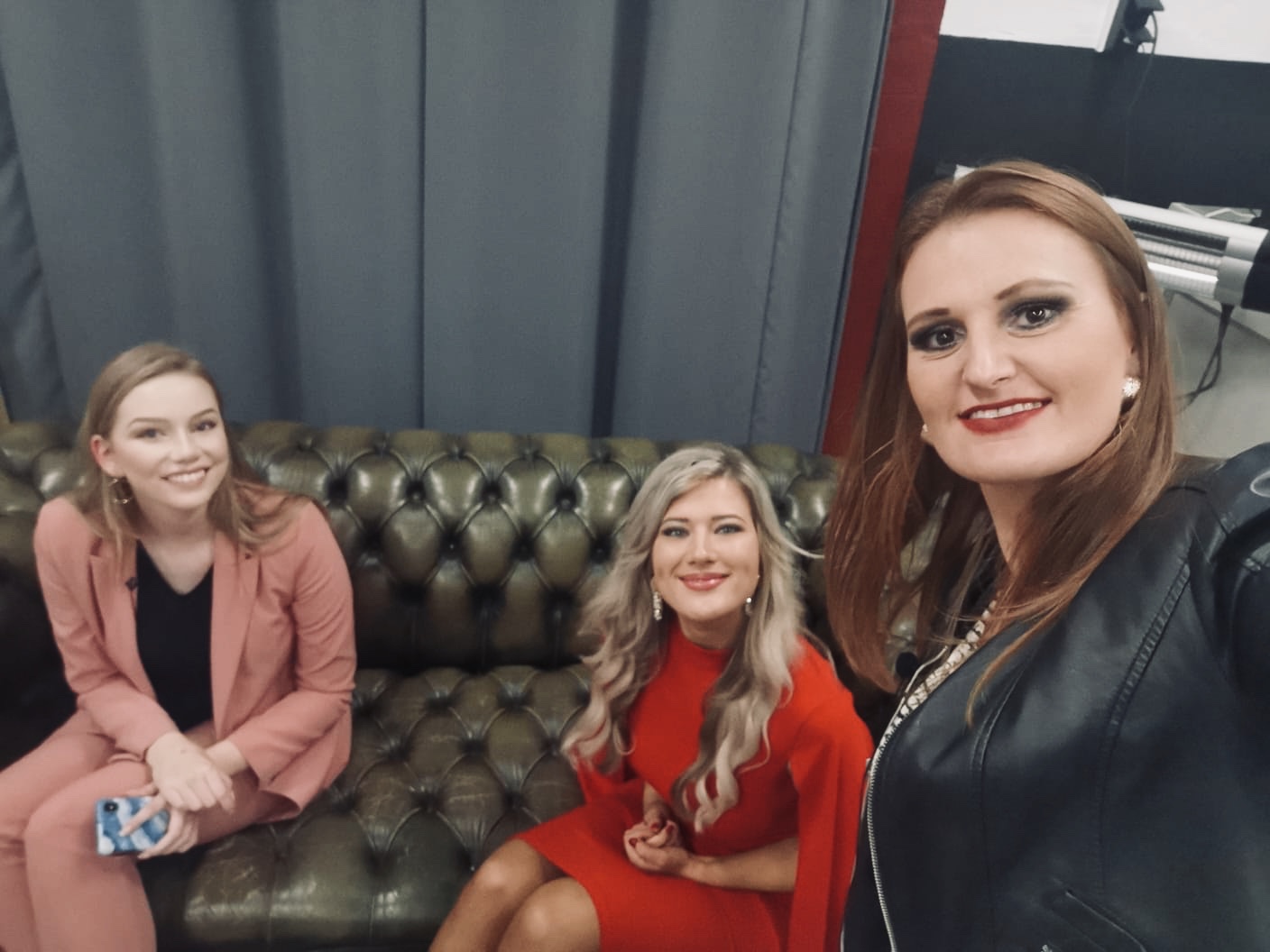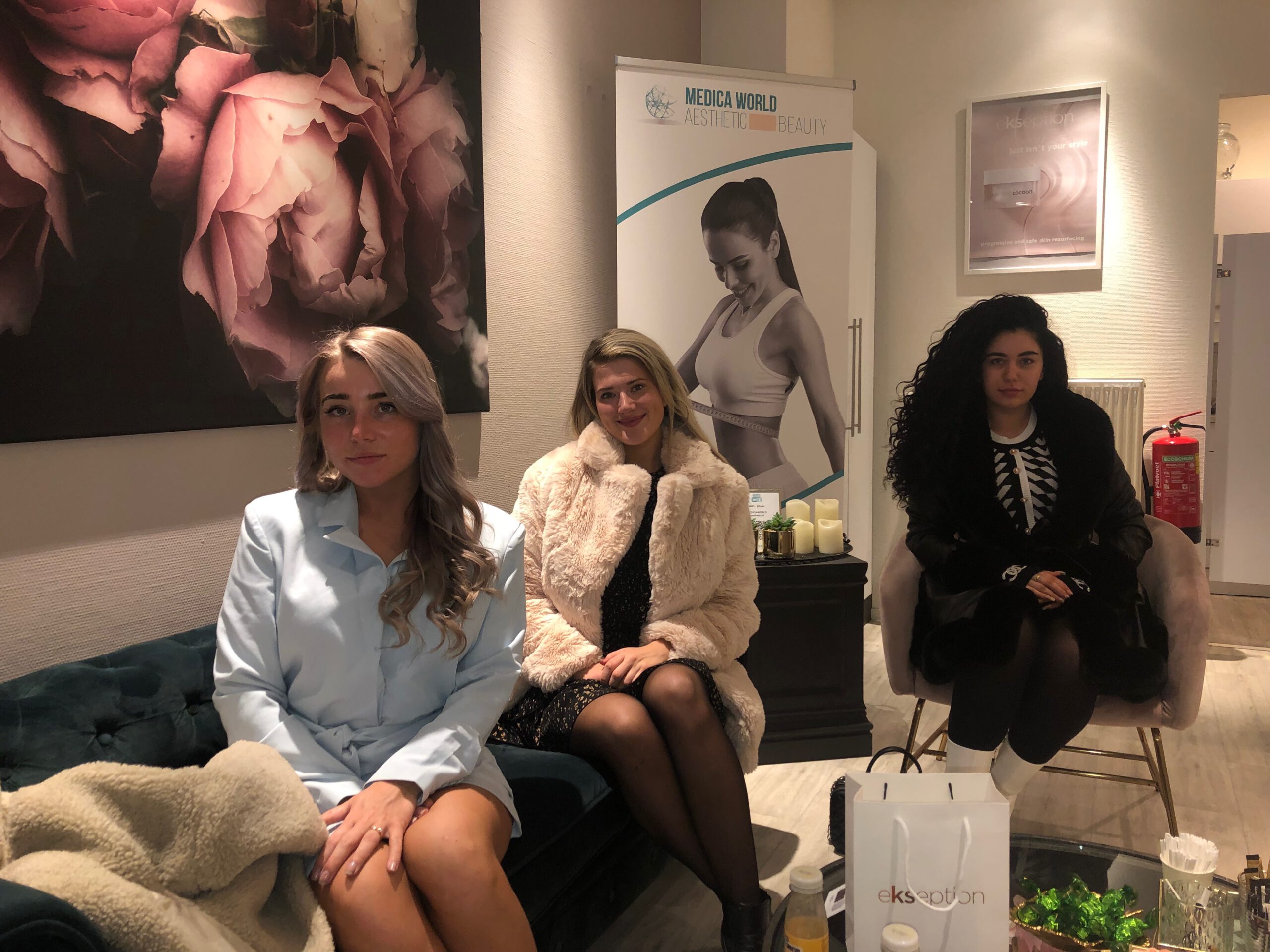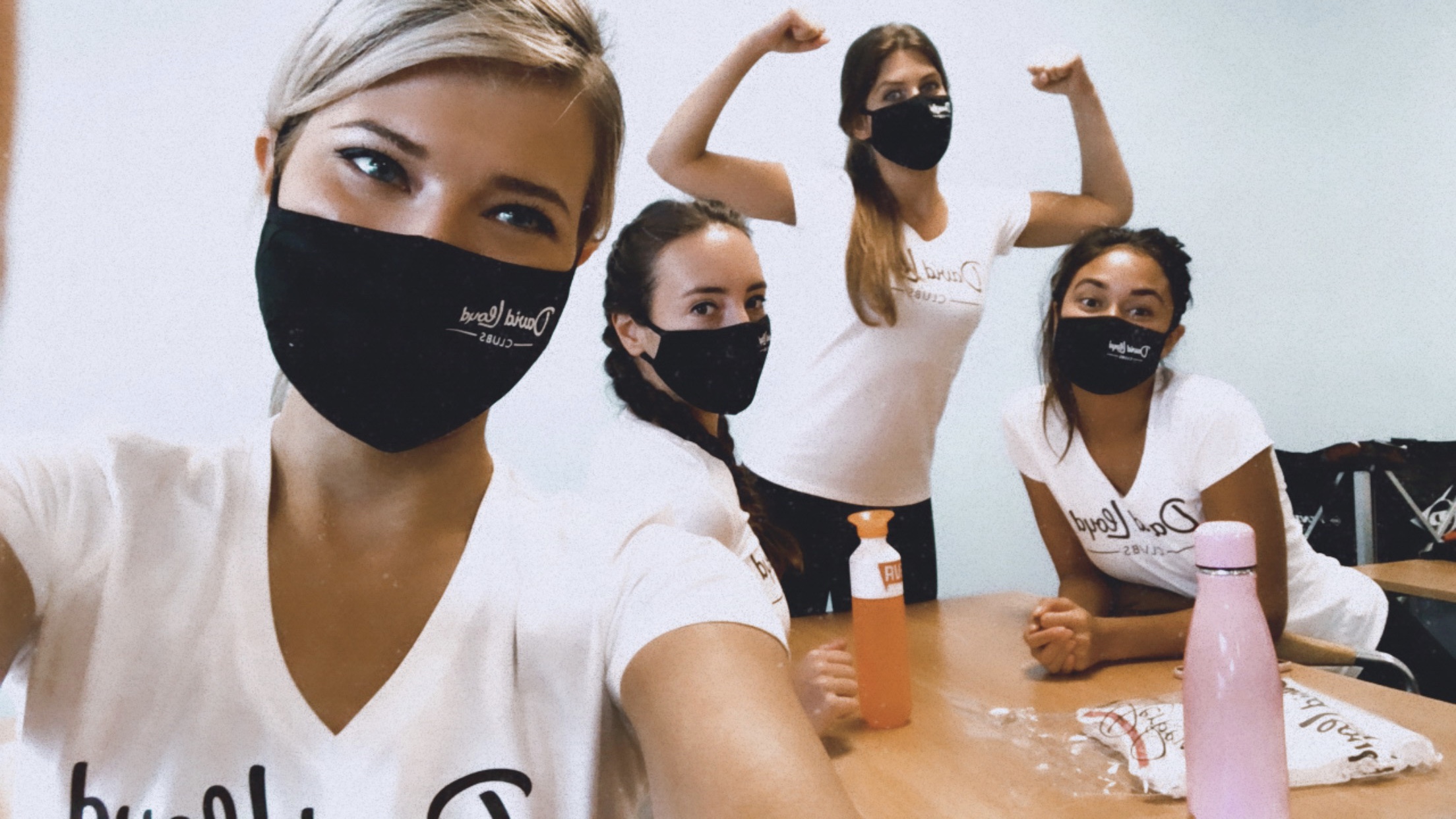 Thank you for reading! I would like to take you further along in my semi-finalist adventure. After the lockdown, there will be a fantastic number of workshops and challenges, and I would like to tell you about that if I get to become a finalist. See you soon (maybe)!
Bedankt voor het lezen! Ik neem jullie graag verder mee de a.s tijd in mijn Semifinaliste avontuur. Na de lockdown komt er vast weer een fantastisch aantal workshops en challenges, en daar vertel ik jullie graag over als ik finaliste mag worden. Hopelijk tot snel!
Picture credits: Sten Kluts, Lawrence Mooij.
UN Clothing: Weddingwear Selsela.
Miss World Netherlands Instagram: @missworldnederland
First blogpost: Here